Formula 1 teams rounded off their winter preparations at Barcelona over the weekend, and there are now just a few days for regrouping and reacting before everybody jumps on aeroplanes to Melbourne for the season-opening Australian Grand Prix.
For those within each outfit, the last few weeks have delivered plenty of answers about how well their pre-season plans are going, and whether they have made the improvements they had hoped for with their 2013 challengers.
But the nature of testing, with varying fuel loads meaning no outsider knows exactly how representative each quick lap is, always makes it impossible to be totally sure about the competitive order across the field.
Yet a deeper look at the twists and trends that have played out over recent weeks have given us plenty of pointers, and while some of these were confirmed in this final free run, other issues also came in to play.
We are definitely in for a close fight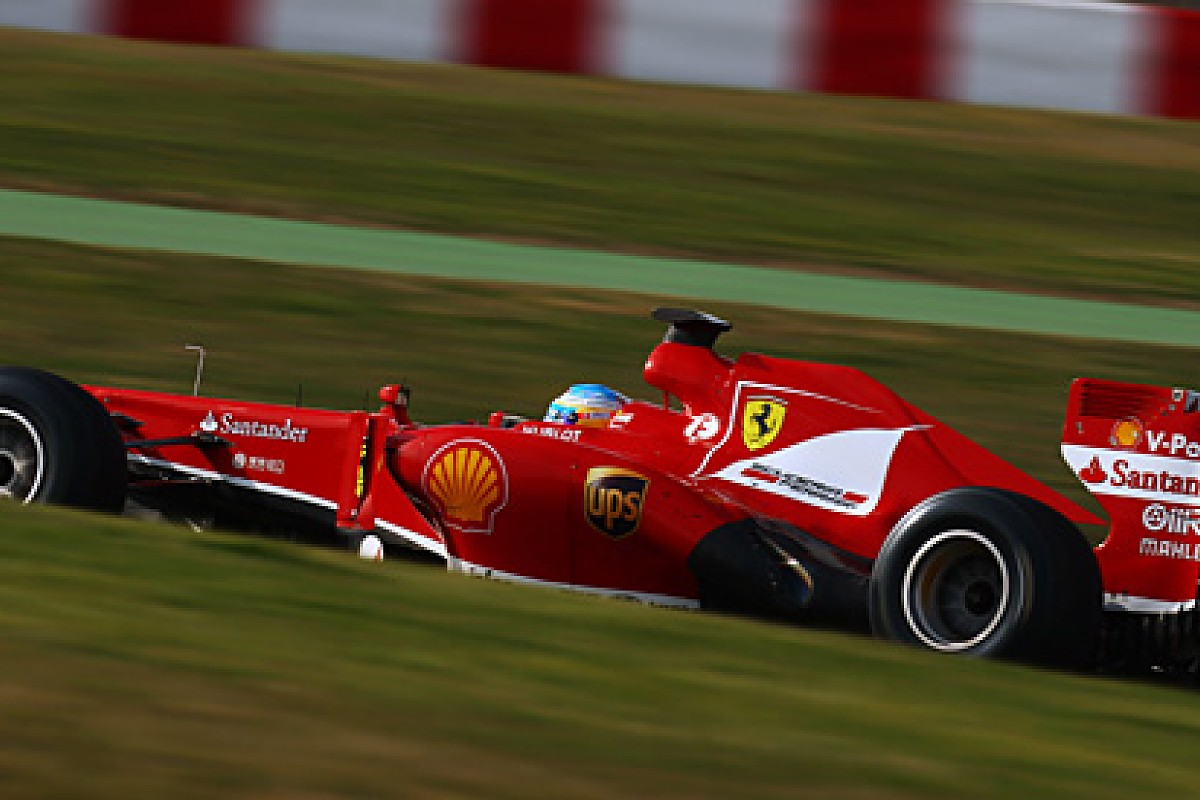 While we will only get the true answer as to just how tight things are when the final lap times are delivered in Q3 in Australia, the feeling among the paddock regulars is that the leading pack has bunched up a lot.
Stable regulations have certainly played their part in helping this happen. Throughout the hundreds of laps that have been completed since the start of February, we've seen flashes of potential from a number of teams at a number of times, but it is not one outfit that has been doing it alone.
There is consistency from Ferrari; the Mercedes single lap form, and the fact that has been carried through into some promising long run form. There have also been flashes of speed from McLaren; and there are the laps where, in equal conditions, Red Bull has been head and shoulders clear. Then there is that amazingly strong long run on mediums that Romain Grosjean produced for Lotus last week.
It is these outfits that appear to be ending the testing spell in the strong form in terms of both single lap and long run form, but in a sport as competitive as Formula 1, winning the winter world championship is no guarantee of any success when the proper race action gets underway.
Red Bull is the biggest uncertainty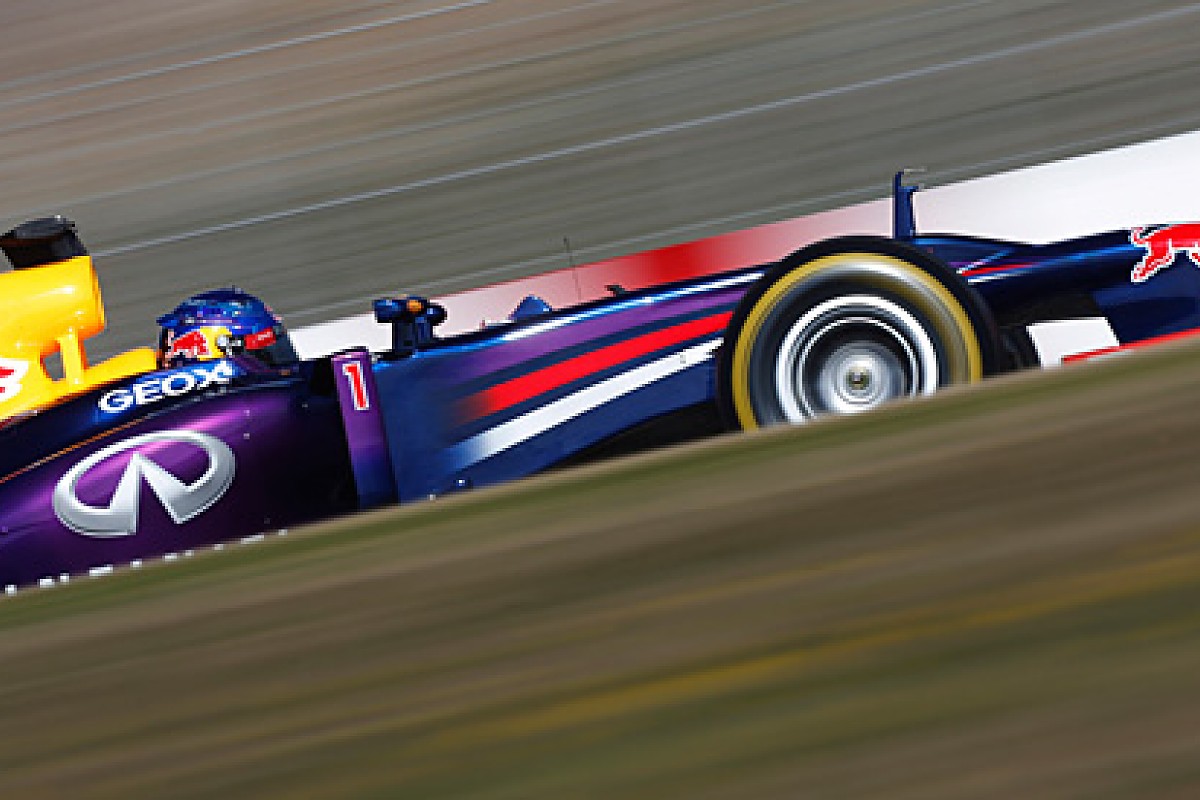 Red Bull Racing is a team that doesn't do anything by halves, and it went to some pretty extreme measures to keep prying eyes away from its RB9 and its latest updates over the Barcelona week.
Yet with high screens being used in the pitlane to keep the gaze of photographers and the opposition away, there were plenty of furrowed brows at the team as it found itself right below the windows of the media centre, so everyone could get a good view on the beautifully intricate details of Adrian Newey's latest masterpiece.
But if catching a good look at the RB9 was not a problem, getting an understanding of the competitive pace of the Red Bull was much harder to get hold of as the Milton Keynes-based outfit played things very close to its chest.
At no point did the outfit look like it had pumped out the fuel and sent Sebastian Vettel or Mark Webber out to push the car to its ultimate potential. On long runs too, the car appeared strong but there was nothing that indicated it was willing to let the opposition know just how strong it is.
It was notable that there were times when Vettel and Webber were not using DRS on the main straight when they were out on track, while rivals were gaining a couple of tenths by activating the straight-line speed boost.
Also do not forget that historically Red Bull has run higher fuel levels than many of its rivals. Estimates suggest they could be keeping 70kg on board at all time to hide its pace. It is no wonder there is a confused picture.
However, a bit of calculation can shed some light on just how quick it could be...
If we take Red Bull's best time from the two Barcelona tests, which was Vettel's 1m22.197s from Barcelona two, take away 0.7s for the track improvement that happened for this week, and deduct 2.45 seconds to fuel correct it down to empty and you are left with a probable potential of 19.047s on the final day of testing.
If Mercedes was capable of 1m20.130s on the final day of testing, then it is close. If Rosberg was running 30kg of fuel (as could be expected), then that leaves a theoretical best of 1m19.080 seconds. If it was on 20kg though, its best would be a 1m19.43s...
It is that low 19.3-19.4 range that Lotus, Ferrari and McLaren also appear to be in if we take their historical levels of testing fuel, which puts all of them a few tenths behind the reigning champions.... Unless, of course, Red Bull was heavier than even our conservative estimates suggest.
Mercedes's pace is genuine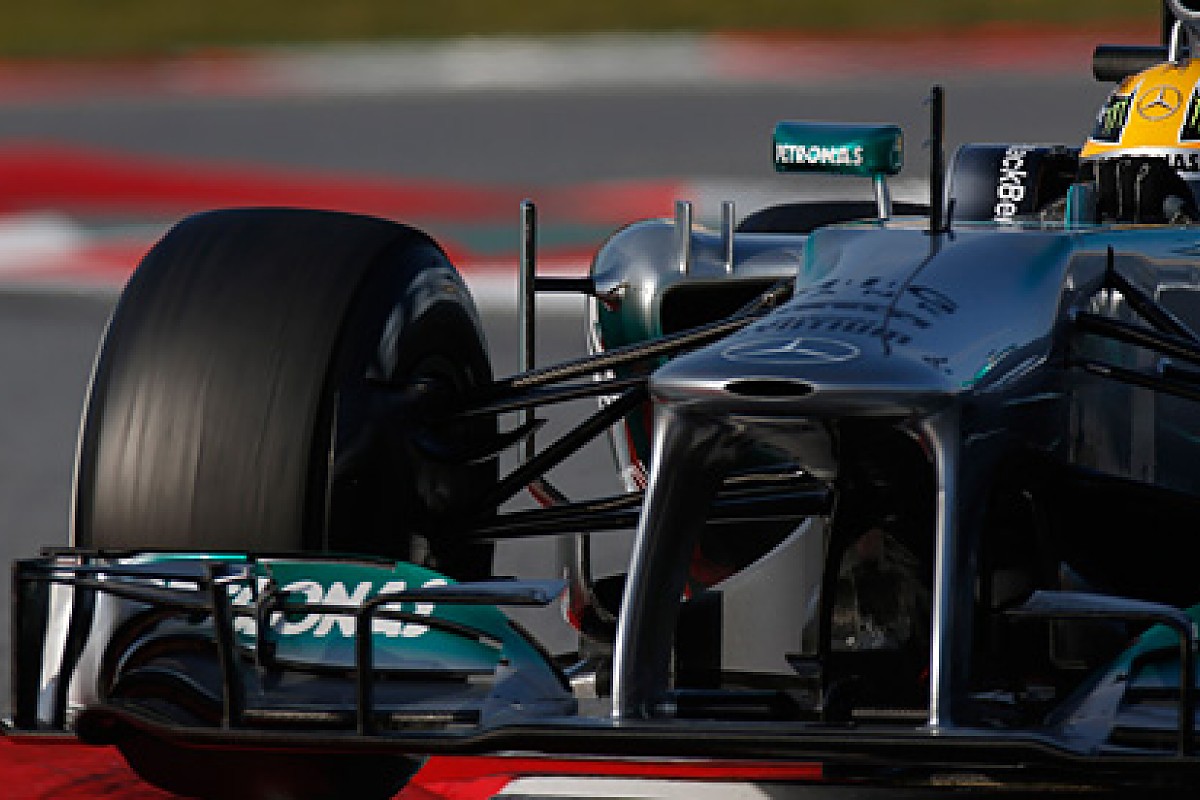 Topping winter testing times and winning the 'winter' world championship ultimately counts for little when the season kicks off.
Remember that build-up a few years ago where the sponsor-less Prost team looked amazing in testing, only to fall flat when it had to run at the same weight levels as everyone else during the campaign.
Don't forget also how at the final test of 2011, it was an under-fire Mercedes that moved to the top of the timesheets to make it appear that it had got its house in order, before disappointing in Melbourne.
Mercedes has again led the way this week and this winter, with Lewis Hamilton and Nico Rosberg's efforts in Barcelona clear of the opposition.
From what we have seen of the team's long run race though, those times do not appear to be a case of simple showboating, because there have been some eye-catching long runs as well.
This week, Jenson Button singled out Mercedes as the team that had impressed him; while other engineers were pointing towards the team being among that close pack at the front of the field.
Mercedes knows too well that it is better in F1 to underplay prospects and then over-deliver, but when Lewis Hamilton talks of a confidence about the team being able to win a race this year, you know that he has already seen something that he has faith in.
The W04 is not a guaranteed rocket ship - as Hamilton himself was at pains to stress - but if things are as close as they look at the head of the field, then just being up near the front is going to be enough to make things pretty exciting this year.
McLaren has not made the progress it hoped for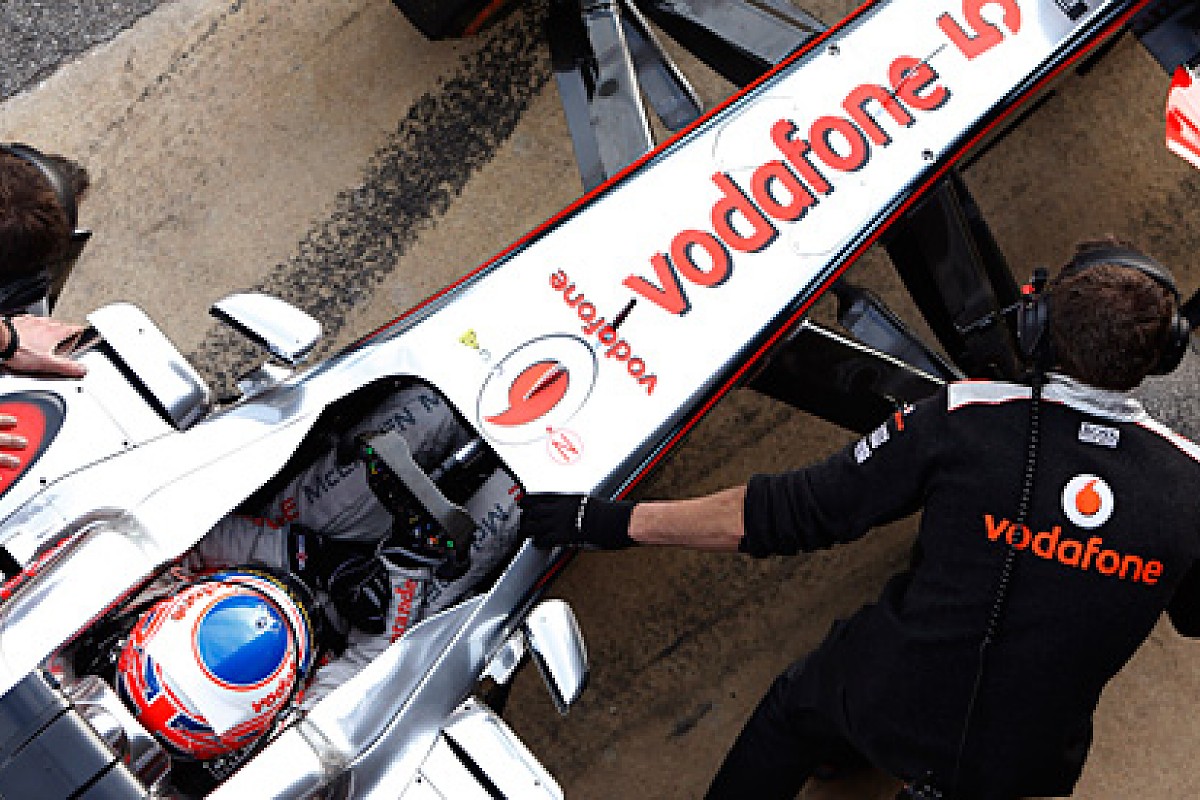 While Mercedes' testing form has clearly moved forwards from those troubling opening two days at Jerez, McLaren's path over the past few weeks appears to have gone in the opposite direction.
From a level of confidence in Jerez about the way the team had instantly been able to show pace with the MP4-28 (remember how Felipe Massa said he was shocked by Jenson Button's best effort from day one on a dirty track), the team's winter has not progressed in the manner that it had hoped.
While the MP4-28 appears quick, and on low fuel analysis it definitely appears to be in that front-running bunch, there are other issues that appear to be more pressing for the team.
One is that on some long runs it has not looked to be a match in terms of handling tyre degradation as some of the opposition, especially compared to that eye-opening 20-lap stint that Romain Grosjean did on medium tyres at Barcelona 1.
Compounding McLaren's situation is that the switch to a pull-rod front suspension appears to have left it unable to make swift set-up changes to the car, which has slowed down the ability of team and driver to get a firm understanding of the car.
A look at the final test progress of Button and Sergio Perez showed no end of 30-minute breaks in its running, which can only have been to allow the mechanics vital fettling time.
McLaren is a world away from the troubles that marred its build-up to the 2011 campaign, which it recovered from to emerge as Red Bull's main challenger, but it is not as comfortable as it was 12 months ago when Button dominated the Melbourne season opener.
Talk of tyre chaos is going too far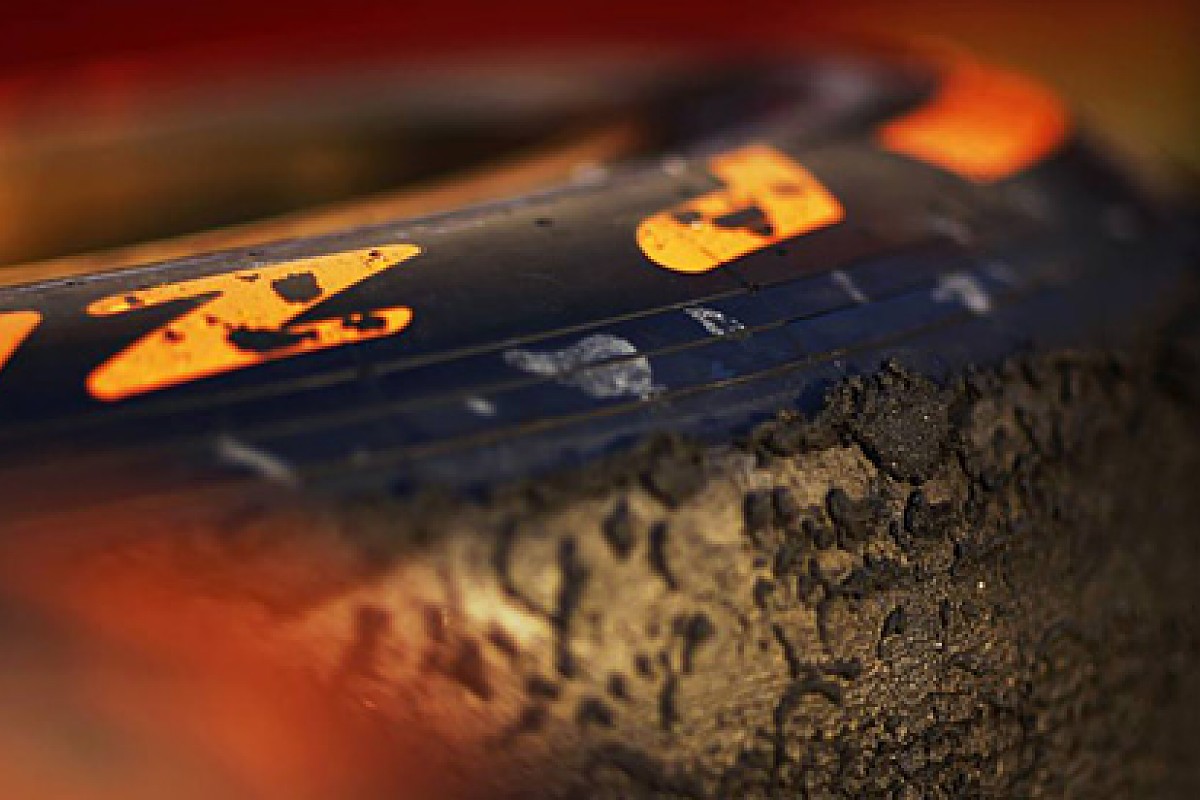 The warmer temperatures experienced on the final two days of the Barcelona test, allied to an improved track condition from last week, were supposed to be perfect for allowing teams to get a clear understanding of where they stand.
Yet a recurring theme that came up in conversations with drivers and engineers throughout the test was of how the tyre situation - and in particular the high degradation, was making it incredibly hard to work things out.
Barcelona has always been tough on tyres. But throw in the cooler track temperatures that were around 10 degrees colder than is experienced at the Spanish GP, plus air temperatures that cool the tyres on the straights, and you have the perfect mix for that nightmare of graining.
With the situation meaning the supersoft was barely good enough for a single flying lap, and the other rubber not allowing very long runs, there were the usual doom mongers predicting that we should brace ourselves for chaos in Australia.
Surely, they suggest, the supersoft will be fantastic for qualifying but fall apart after a few laps, producing a topsy-turvy race in Melbourne where drivers could be forced to make five or six stops.
Don't believe a word of that though. Looking at how the long runs panned out in Barcelona this week, it was common to see drivers get through with four stops.
Transposing that to a warmer grand prix, and the pressures/understanding that comes from a competitive situation, and that means a two or three-stop race.
Yes, strategy is going to be pretty open in Australia, especially with a predicted one-second per lap difference between the two compounds being taken, but that's only a good thing. It will be interesting, not a shambles.