High on the south bank of the idle Loire, in a postcard-perfect small French town, a former F1 team boss, recently departed from the fray, leans back on a chair in his study. It's a simple space, open to the garden via a French door, on the threshold of which, a chicken is using its pea-sized brain to assess the risk-reward ratio of hopping inside.
The ex-boss is briefly amused by the indecision of his poultry, but not distracted from a line of thought prompted by a question about the shelves of historical military literature that line the walls. There's a tome on Stalin, Chris Bellamy's Absolute War, Matterhorn by Karl Marlantes and dozens more, amid volumes on business management (Competitive Advantage by Michael E Porter) and a Greek-English lexicon.
"Have they informed my business strategy?" he reflects. "Yes. The mistake people make in war is that they do not know what the strategy is - that and underestimating the political implications of their actions."
Until March 2012, Adam Parr was running Williams as chairman, having overseen the kind of restructuring politicians are fond of referring to as 'root and branch'.
An all-new technical team were in place, new sponsors had been sourced - notably Venezuela's state-run oil conglomerate PDVSA - and the team's financial footing was more stable than it had been for a number of seasons. The FW34 had shown pre- and early-season competitiveness, and after 2011, Williams' worst season on record in which they scored just five points, things were looking up.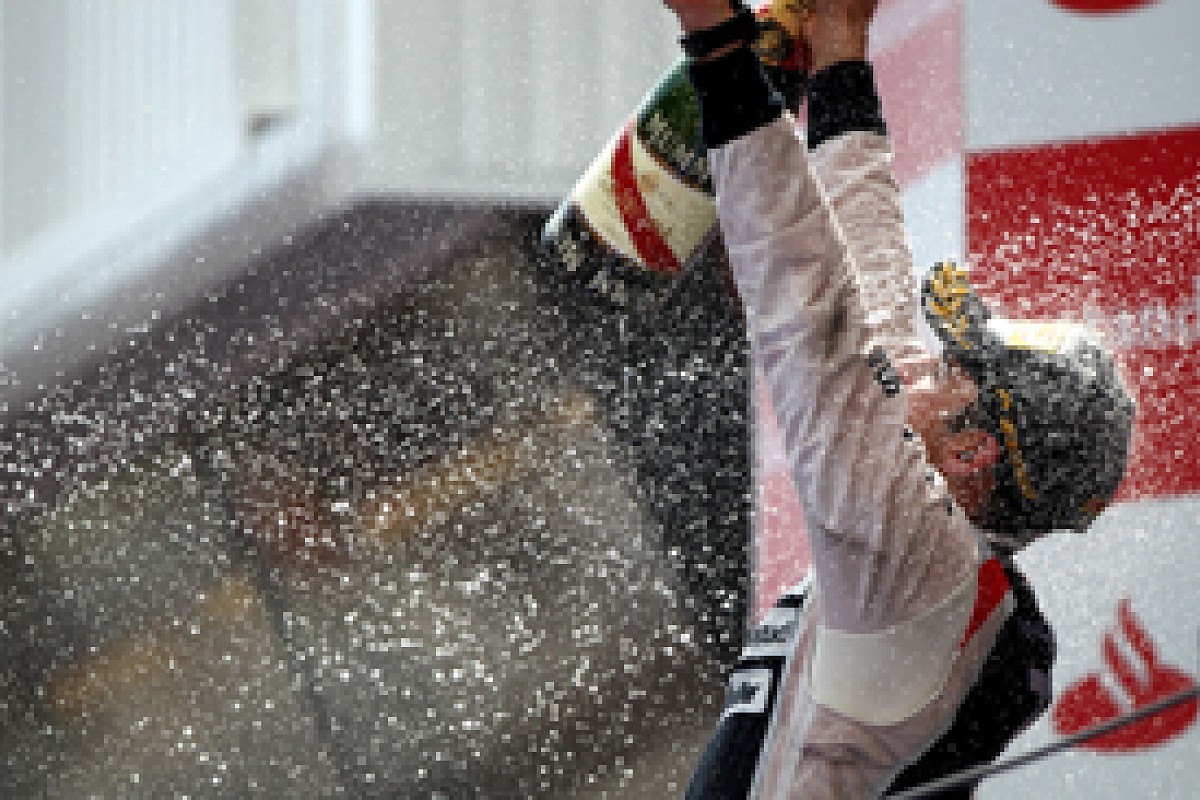 Maldonado's win stunned his critics © LAT
Then Pastor Maldonado won the Spanish Grand Prix, taking Williams' first victory since Brazil 2004. But not before Parr had resigned his post, despite the widespread assumption that he was Sir Frank's natural heir.
Not only did he resign, he disappeared - dropping off the radar of F1-watchers and resisting any temptation to tell his tale of five turbulent years at Williams' helm and shed light on his departure.
His chosen escape, the Parr family's second home in France, is a retreat of the imagination and could hardly have been better designed as a refuge from the pell-mell onslaught of F1.
And, after a period of reflection during which he has begun a PhD (on a collection of military literature donated to Jesus College, Cambridge) and penned The Art of War, a remarkable graphic novel about his time in F1, he is prepared to talk, for the first time, about his stint on the Formula 1 frontline. Over a rich cafe au lait, he starts to explain some of what he found when he arrived at Williams, late in 2006, from the Anglo-Australian mining behemoth, Rio Tinto.
"My initial brief concerned business aspects," he explains. "Frank was responsible for money and politics, Patrick was responsible for the technical side. But then we also had Sam Michael as technical director and Alex Burns as COO and my feeling was that it was very unclear who reported to whom."
The team's direction was set by the Williams Senior Management Group, the SMG, which Parr "got rid of as quickly as possible". With a twinkle, he recounts how Frank and Patrick were, he believes, mischievous with regards to the SMG, letting themselves remain as the team's iconic founders, while the SMG got on with the daily business of 'messing things up'.
A more conventional board of directors was established and, as Parr tells it, the graft of fixing a team that year by year was slipping down the constructors' table, truly began.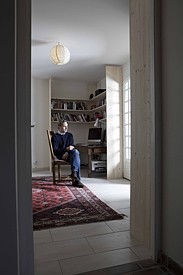 Adam Parr at home
Two or three things are obvious when talking to Adam Parr. First and most obvious is his bright and business-hardened mind, a product of Eton, Cambridge, the Bar, his years in investment banking, two senior spells at Rio Tinto, then F1.
Second, he's approachable, engaging and - like many of the post-owner-entrepreneur generation of F1 boss - lighter on ego than might be expected. Third, he likes things done his way. This last is no surprise in an individual charged with running the show and some, though by no means all, of his Williams colleagues found him difficult.
Questioned on this, he reflects: "During the first four or five years at Williams, the challenge for me was that everyone in the team adores Frank. Some were asking if I was kicking him out. And that's not going to make you popular. But we were also failing as a team, not achieving on track and, as part of the leadership, that's a difficult position to be in."
A brief recap: having challenged hard for the 2003 constructors' title, Williams won only a single race in 2004, that year's season-closing Brazilian GP, then slid to fifth in 2005 (66 points) and eighth in 2006 (11 points).
Dire though things were on track, cash-wise they were even more parlous. Parr describes Williams as being "on its knees" financially after 2006.
"Certainly," he says, "we could not have done another year like that. We'd gone from having free BMW engines, to buying our engines and from having Hewlett-Packard sponsorship to not. That's an enormous swing and it was very tense. We could not carry on the way we were."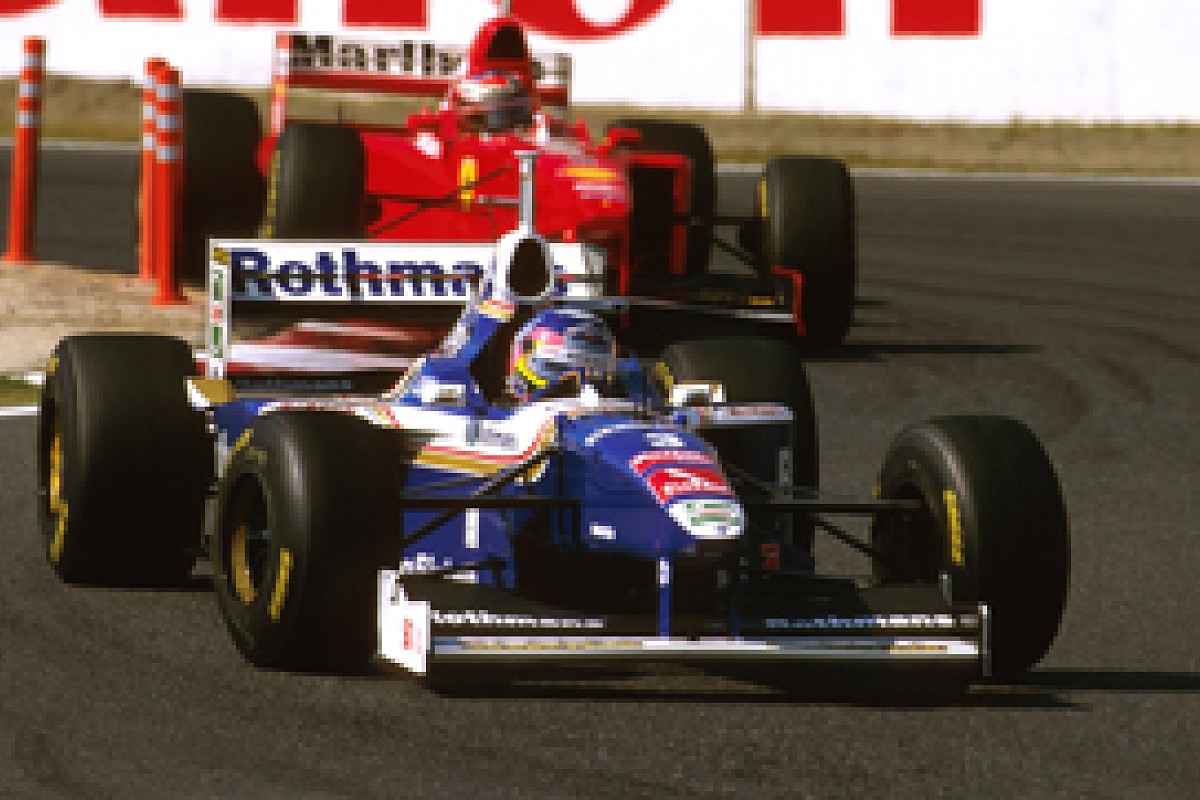 Williams went into decline after its 1997 title © LAT
Back, then, to strategy. As a historian might, Parr searched the archives, identifying 1997 as the root of the troubles that have plagued Williams in recent years.
"That year," he says, "marked a massive strategic failure and began a 15-year spiral of decline, despite some success in the early 2000s.
"Adrian Newey left the team in 1996, Renault departed in 1997 and there were other changes that meant a formula that had been successful for Williams since the early 1990s was no longer there.
"Outside Williams, the auto makers started piling in and the 1998 Concorde Agreement was massively favourable to Ferrari. And I think because Frank and Patrick had been so successful in the '90s, they just did not see what was happening towards the end of the decade."
This is offered without a shred of malice or score-settling. Indeed, Parr's affection for the team and its senior figures is apparent in conversation and throughout The Art of War.
"The beautiful thing Frank does," he says, "is that he is as ruthless as anyone about bringing in revenue, but because he is so passionate about the sport, fans don't see that. But with me, they just saw the pursuit of financial stability."
That, of course, was Parr's job and the tireless chasing of sponsorship, along with the incessant deal-making surrounding negotiations for the new Concorde Agreement, are as central to the narrative of his book as they were to his role. His searches took him, most fruitfully, to Venezuela, scenting the PDVSA state petro-dollars that would come with a Maldonado signature attached to a driver contract.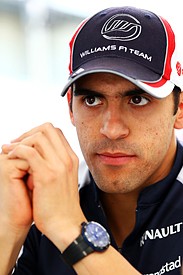 Maldonado had sponsorship advantages, but was also a GP2 champion © XPB
This deal, one that attracted a flurry of 'pay driver' jibes at the time, thanks to the circa £30million backing Maldonado brought with him, is arguably the single most important contribution made by Parr during his Williams tenure.
He was robust in its defence at the time and remains utterly convinced of Maldonado's merits: "I'm not saying he is the perfect driver, but I hated the expression 'pay driver'. [He described it as "monstrous" to F1 Racing back in January 2011.]
"There are drivers out there who you would put in an F1 car regardless of what money they bring in. But there are drivers who have attracted sponsorship throughout their careers and that's fantastic. Pastor was always quick and he proved himself as a winner in GP2. And when you start winning, in whatever circumstances, that says something. It says you can qualify well and stay at the front. Or it says you can fight your way through the field."
Who can forget that at the 2012 Spanish GP, Maldonado slam-dunked his critics with that spell-binding victory, Williams' first since Brazil 2004?
The poignancy of Parr already, then, having quit the team isn't lost on him and he becomes misty-eyed as he recalls the memory of hearing about the win. He'd started watching the race in a hotel with Damien Scott (who runs the Williams Technology Centre Qatar) and Williams CEO Alex Burns.
"Pastor was in the lead and I couldn't watch," he recalls. "So I went to the gym and set myself a ferocious goal on the rowing machine, thinking: 'If I don't fail, Pastor won't fail.' Eventually, I went back to the hotel and my wife, Emmanuelle, called me in tears to say Pastor had won. I was so happy for the team."
The victory wasn't only about Maldonado, immaculate though he was that day. It was also about the technical team, led by chief engineer Mike Coughlan and hired by Parr, who'd built a race-winner.
Parr brought Mike Coughlan (right) back into F1 © LAT
Coughlan's appointment in May 2011 was another of Parr's bold strokes, one that attracted not only raised eyebrows, given Coughlan's four-year F1 ban for his involvement in the 2007 'Spygate' affair, but also a lawsuit (later settled) from his NASCAR employers Michael Waltrip Racing, alleging induced breach of contract.
Coughlan and Parr "hit it off immediately", and Coughlan was soon to form a formidable technical triumvirate with head of aero Jason Somerville and chief operations engineer Mark Gillan. Their recruitment came in the wake of Sam Michael's May 2011 resignation from the role of technical director, and engineering director Patrick Head's departure from the Williams board in December 2011.
It's clear that Michael's exit troubles Parr and he speaks with great respect of Sam's appetite for work, his personal qualities and his drive.
"I assumed for a long time that he and I were the future of the team," says Parr. "But I think we both underestimated the scale of the challenge. It would have been good if we had provided more support for Sam... but that didn't happen."
Despite the behind-the-scenes turbulence, the Williams balance sheet looked far healthier by the end of 2011.
A telling passage in his book records: "As the year drew to a close we finished the world championship with just five points. We had, however, recorded a decent profit and repaid all debt through rigorous cost control and the relentless pursuit of sponsorship and other revenues. We had retained the support of most sponsors and secured a decent budget for 2012.
"Back at the factory, the mood had been transformed by the new technical leadership. In spite of everything, heads were held high. We held our first Christmas party in four years to celebrate the end of a long and tough year and also to send off Patrick Head. We looked forward to a year on stronger ground."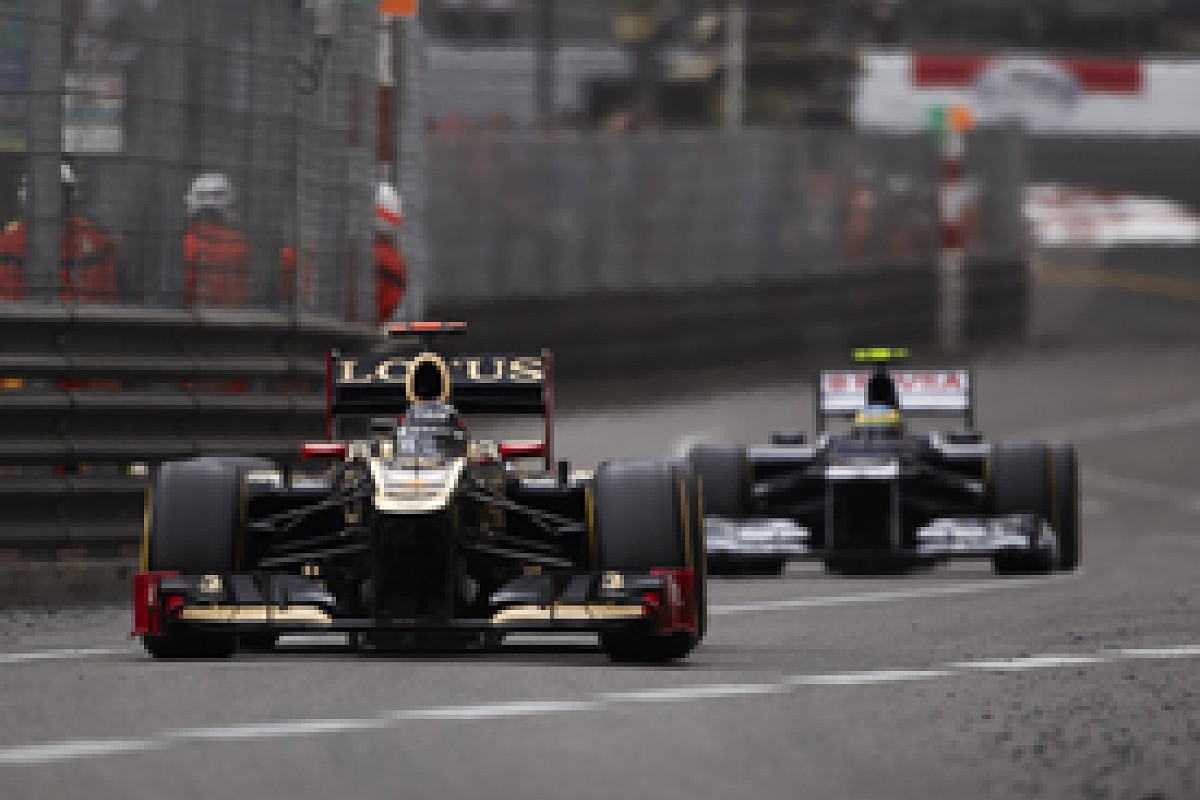 Raikkonen could have made his comeback in a Williams © LAT
There was even the added spice of contract negotiations with Kimi Raikkonen that nearly resulted in the Iceman's F1 comeback being with Williams, not Lotus. Raikkonen visited the factory in Grove late in 2011 and the Williams board entered heated discussions as to whether he should be offered a drive.
"One member said 'we just have to do it'," says Parr. "Another said 'it would be the worst mistake we have ever made.' I was on the side of taking him, but in the end I concluded it was too high a risk. I'd been impressed by his passion and determination, but he was still an unknown quantity and we didn't know the quality of the kit we'd be giving him."
So why ever did Parr offer his resignation, just as he might have enjoyed an hour in the sun as 'the man who helped fix Williams'? The answer can be found by following the money.
Williams, according to Parr, had reached deadlock with Bernie Ecclestone in negotiations over the Concorde Agreement. Among the points of contention were Ecclestone's insistence that some teams have more influence over the rules than others; his determination to re-introduce customer cars into F1; and preferable financial terms for certain teams.
He had also started briefing against Parr in a semi-public way, placing Sir Frank in an invidious position. There seemed little alternative but to quit.
"If I'd said I'd stay," says Parr, "I don't see how negotiations could have moved on. A sport must offer every competitor a fair chance, with no entrant or team given any nominal advantage."
He tendered his resignation six weeks before Maldonado's win in Spain, thus concluding the story of Adam Parr and Williams. But as he has shown with The Art of War, the story of Adam Parr and F1 may yet have chapters unwritten.