It seems impossible for a driver with north of 200 Formula 1 starts, a world championship, 14 grand prix victories and approaching his fourth season with one of F1's grandee teams to have anything left to prove. But thanks to the defection of Lewis Hamilton to Mercedes, that's exactly the position that Jenson Button now finds himself in.
New team-mate Sergio Perez remains an unknown quantity. He is neither the catastrophically crash-happy idiot who lucked into three podiums in 2012, nor the cast-iron star of the future that the pro- and anti-Perez camps respectively would have you believe.
He still needs to evolve as a driver and is a work-in-progress. Button, by contrast, is the finished article. That makes him, at the start of the season at least, the de facto team leader.
That was something he was never able to be with Hamilton on the other side of the garage, save perhaps for the spell in the back end of 2011 when the younger McLaren driver lost the plot.
Statistically speaking, from 2010-2012 Button shaded the intra-team battle, scoring 672 points compared to Hamilton's 657 but in qualifying, 76 per cent of the time it was Lewis who prevailed.
Perez is still an unknown quantity © LAT
Now, Button is not slow. But few would argue against the assertion that on raw, single-lap pace, Hamilton is his superior. The average gap between the pair is meaningless and that in itself reveals one of the weaknesses of Button. When things are going well, the gap is negligible.
There were plenty of occasions last season when it was tiny, such as at the Interlagos finale where the gap was just 55 thousandths of a second. But in Abu Dhabi, the previous qualifying session in which Button participated without car problems intervening, the gap was six-and-a-half tenths.
This is the trouble with Button. On a given weekend, he drives with a smoothness that belies his incredible speed and is capable of outshining anyone. At Spa last year, for example, he dominated from pole position while at Suzuka in 2011, he beat Sebastian Vettel in a straight fight. Those victories prove beyond doubt that it isn't only in damp conditions that he can excel.
Ranged against that are races like Abu Dhabi, where his unremarkable pace carried through into the race, even though he gave many of his crash-prone rivals a lesson in clean wheel-to-wheel racing.
Likewise, the early-season spell where he lost his way with the set-up and was struggling to get into Q3 while Hamilton was still up front exposes a similar weakness. If Button is to spearhead a genuine drivers' championship push, he needs to minimise the weekends where he goes missing.
The question is, can he? The answer is that he probably can't, at least not by his own design. You can guarantee there will be weekends where he excels, those where the car's handling characteristics allow him to carry the momentum through the corners thanks to a rear-end that plays ball.
But world championships generally aren't won by a driver's high points. Instead, it's the altitude of the low points that dictates how heavily he will score. And in Button's case, tyre performance is critical to ensuring that the troughs are nothing worse than low peaks. Of all the top drivers, his 'performance window' is the easiest to fall out of.
Button is upbeat about the new Pirelli rubber. It's far too early to draw definitive conclusions, especially as his only experience of the new tyres came with sky-high track temperature in Brazil at the end of the season.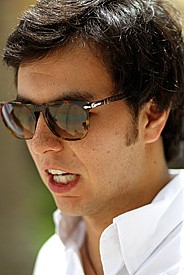 Button proved to be a good match for Hamilton in terms of race pace © LAT
But if Button can consistently make the tyre work and not fall into the trap of struggling for temperature, something he's particularly prone to, that will boost his chances of a title bid. He cannot afford to let tyre troubles compromise more than the odd weekend.
During the six-race stretch from Bahrain to Britain last year - 30 per cent of the season - Button scored just seven points. Almost by definition, anyone stringing together such a low-scoring run in modern F1 will find it impossible to win the championship.
Granted, bad luck played its part, with car problems costing him points and crucial practice running needed to back his way out of the set-up blind alley that he'd headed off down, but Button must carry the lion's share of the responsibility for that terrible run. After all, he gets plenty of credit for his qualities as a development driver when things go well.
This is Button's real challenge. He will surely score heavily this season and be a valuable asset to the team in its embarrassingly long quest to win a first constructors' title since 1998, but there was always the feeling that Hamilton was the McLaren driver more likely to deliver an individual crown over the past three years.
While he too was capable of being erratic, albeit for very different reasons, he rarely struggled to extract pace from the car in qualifying in particular. And last year, had McLaren offered early-season pitstop smoothness and better reliability, he would have been in the thick of the title hunt.
In many ways, Saturdays will define Button's season. Yes, points are paid out on Sundays, but only four times even in a topsy-turvy season like 2012 did a driver win a race after starting outside the front row. During their three years together at McLaren, Button started up front just nine times, compared to 23 for his team-mate.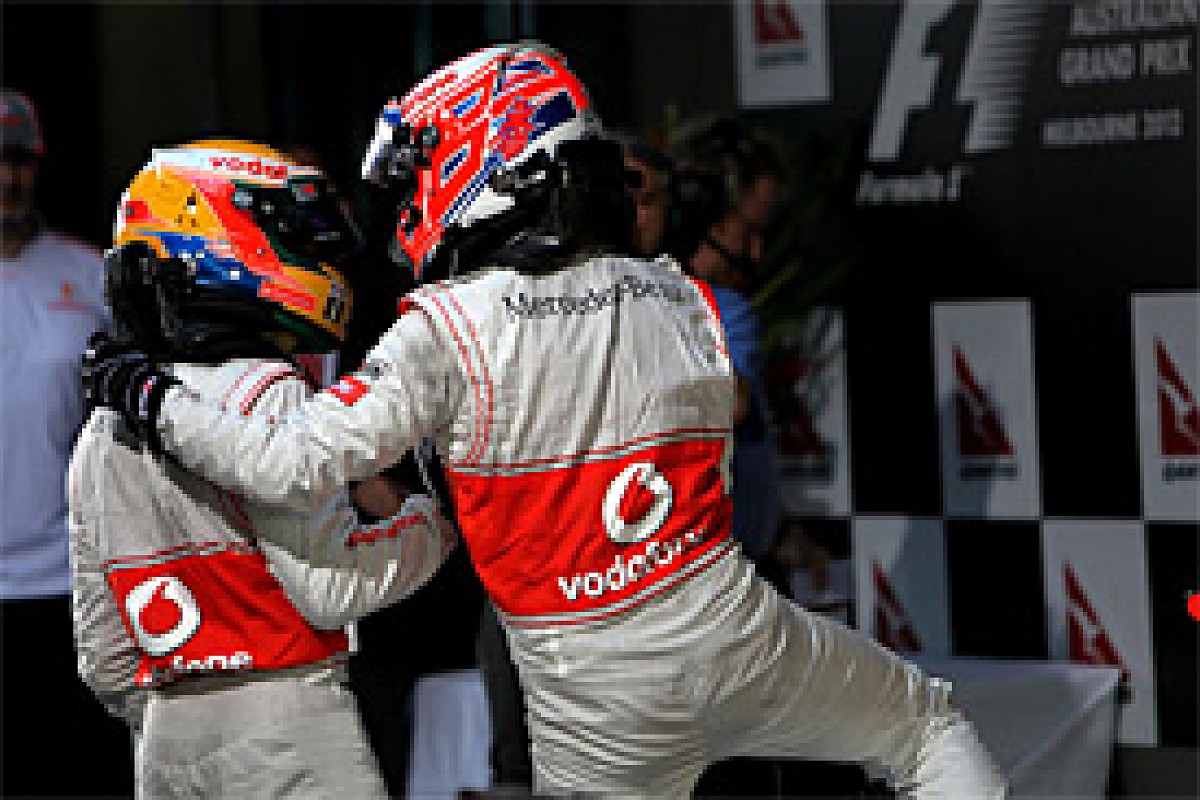 Button will need to raise his game in qualifying © LAT
But with Hamilton out of the picture, for the probability is that the Mercedes will not be a match for the McLaren on a regular basis, that automatically increases the expected frequency of Button's front row visits.
Perez's qualifying is not the strongest part of his game and Button will know that putting more energy into beating his team-mate on single-lap pace won't be the fruitless pursuit it would have been with Hamilton in the other car.
That factor could be the key to Button achieving the consistent peaks he desires and should put him in a position to fight for wins more regularly.
Provided the McLaren is as good as it should be, the conditions are right for Button to have a big year in 2013. Perhaps it could even be good enough to satisfy those who remember his 2009 title victory for the way that he struggled to close it out rather than an imperious run of six wins in the first seven races.
Button is, by definition, a world championship-calibre driver. But in order to defeat the prevailing, and quite justified, opinion that he's not quite as formidable as the likes of Fernando Alonso, Sebastian Vettel and Hamilton when judged over a full season, he must find that consistency.
Button's challenge is to become a man for all seasons.