50. CRAIG BREEN (new entry)
SWRC champion in Ford Fiesta S2000
Endured the most emotional season of his life, which involved losing his co-driver and friend Gareth Roberts in a shocking Targa Florio crash and then winning his second consecutive world rally title when he collected the SWRC award at the end of the season.
Breen emerges from 2012 as a more mature and complete driver than ever before. He's been to hell and to heaven in a year he'll never forget. Deserves to progress further.

49. NICO ROSBERG (down 39)
9th in F1 with Mercedes
On paper, this was the breakthrough year for Rosberg. He won the Chinese GP dominantly, kicking off a run of six races in which he was the second-highest points scorer in F1.
But after scoring 75 points in his first eight races, he managed only eight in his last 12. It was also the season during which team-mate Schumacher gave him the toughest time. Being teamed with Lewis Hamilton in 2013 will be a stern test.

48. ADRIAN QUAIFE-HOBBS (new entry)
Auto GP champion with Super Nova
The dominant force in Auto GP, Quaife-Hobbs broke Romain Grosjean's series win record, scored victory by 30 seconds in Hungary and achieved a series first of a double victory at Algarve.
The outstanding year was capped by receipt of the BRDC Fairfield Award. Impressed in post-season GP2 testing and is now fighting to raise a budget to compete in the grand prix support series in 2013.

47. MATT NEAL (down 6)
2nd in BTCC in Honda Civic
He might have lost his crown, but this was another fine campaign from Neal. He couldn't quite match Honda team-mate Gordon Shedden in the wet, but still scored five wins in a difficult season.
The NGTC Civic was on minimum turbo boost for most of 2012 thanks to the BTCC's equalisation rules and Neal had to put up with the added problem of a hand injury from a road accident for the last three rounds.

46. JOHAN KRISTOFFERSSON (new entry)
Superstars champion in Audi RS5; STCC champion in VW Scriocco
The Swede won three titles in 2012, adding the Superstars crown to his Scandinavian Touring Car and Carrera Cup successes.
Aided by lots of wet races that suited his four-wheel-drive Audi in Superstars, he held his nerve to collect points in an off-the-pace RS5 at the finale as rival Vitantonio Liuzzi was punted off.
A necessary double win in the STCC finale at Solvalla was yet more proof that he can handle pressure.

45. MITCH EVANS (new entry)
GP3 champion with MW Arden
AUTOSPORT's GP3 season preview labelled Mark Webber protege Evans as 'GP3's target man'. The Kiwi teenager admitted on the eve of the campaign that he was ready for the challenge, and he said if he couldn't deliver then he obviously wasn't worthy of a place further up the motorsport ladder.
He delivered on the 'favourite' tag by winning the season opener, and over the course of the year he scored well enough in the races where he wasn't blighted by misfortune to lead the standings for the bulk of the season.
The late-season form of new Red Bull recruit Antonio Felix da Costa and Daniel Abt gave him something to worry about, but he survived a fraught final weekend at Monza - where his only points came for taking pole position - to land the title. In a drama-filled season there was little doubt he was a deserving champion.

44. OLIVER GAVIN (new entry)
ALMS GT champion with Chevrolet
It seems like Gavin has been with Chevrolet forever and a fifth ALMS title in 2012 proves it.
The Brit can now be called a veteran, but alongside new team-mate Tommy Milner he proved the speed, consistency and the fire in his belly are still there by returning to the top of the pile in arguably the most competitive GT field anywhere in the world.

43. MAXIME MARTIN (new entry)
Blancpain Endurance runner-up in BMW Z4 GT3
Justice has been done: Martin is now a factory driver with BMW. Some amazing performances in the rain, most notably at the Spa 24 Hours aboard the lead Marc VDS BMW Z4, provided the sprinkling of stardust missing from the unassuming Belgian's reputation.
Yet Martin is much more than a wet-weather specialist. He drove multiple cars in multiple classes in 2012 and led races in them all, including an LMP2 at the Le Mans 24 Hours.

42. MATHEO TUSCHER (new entry)
2nd in F2 in his second season of racing
Fears that a 15-year-old with limited single-seater experience would be out of his depth in Formula 2 were instantly dispelled when he set pole position for his first race.
It took a while for him to convert that pace into a win, but it was an eye-opening season by the Swiss, who seems destined to move on to greater things. Second in the points was no more than he deserved.

41. NEEL JANI (re-entry from 2008, 37th)
Petit Le Mans winner - 4th in WEC in Rebellion Lola
The Swiss enhanced his reputation as a top sportscar pro courtesy of a faultless season with Rebellion Racing.
In 2012 he finally got a car worthy of his talents: the Anglo-Swiss squad stepped up its game and allowed Jani to achieve some tangible rewards — 'best of the rest' behind Audi at Le Mans, victory at Petit Le Mans and, very nearly, third place in the WEC.

40. GIANMARIA BRUNI (re-entry from 2008, 49th)
GTE Le Mans winner; International GT Open champion in AF Corse Ferrari 458
Bruni was, once again, the fastest man to get his hands on a Ferrari 458 Italia. The Italian proved he is the complete sportscar professional who always gets the most from his machinery and doesn't make mistakes.
He was central to a successful season for the 'factory' AF Corse Ferrari squad, which won the GTE Pro title in the WEC, notched up another class success at Le Mans and won the GT Open crown.

39. DANIEL JUNCADELLA (new entry)
European F3 and F3 Euro Series champion in Prema Dallara-Mercedes
The latest member of Spain's largest extended-family racing dynasty (his uncles include Luis Perez-Sala, Jose Juncadella and Alex Soler-Roig) went into the Euro F3 season with seemingly little to gain.
For his third year with Prema Powerteam he was clear favourite, but strong opposition from team-mate Raffaele Marciello, among others, meant he really had to work for it. After some errors, Juncadella had to dig deep.

38. JACK HARVEY (new entry)
British F3 champion in Carlin Dallara-VW
This was the year he had to make it count in British Formula 3, and a phenomenal 10 pole positions from 20 showed Harvey and his Carlin Dallara-Volkswagen were the quickest combination.
It was a close call for the title, but he kept focused and on it when it mattered.

37. KAZUKI NAKAJIMA (new entry)
Formula Nippon champion in TOM'S Swift-Toyota and race win with Toyota in WEC
It was obvious from his impact on the Japanese domestic
scene in 2011 that the ex-F1 racer's return home had paid off, and things got even better this year.
He snatched the Formula Nippon title for TOM'S at the Suzuka finale and added seventh spot in a hotly-contested Super GT campaign. Recruited to Toyota's new WEC programme, he took pole and victory on home soil at Fuji.

36. BENOIT TRELUYER (up 14)
Le Mans winner and WEC champion with Audi
There was a time when Treluyer was mentioned as one half
of an Audi double-act with Lotterer, but the rise and rise of his team-mate has left the Frenchman trailing in his wake - on the stopwatch, in the consistency stakes and, as you can see, on this list.
The Frenchman ended the year as a world champion, but a couple of collisions could have sent the title in another direction.

35. JASON PLATO (up 5)
3rd in BTCC in MG6
It still seems quite amazing that Plato only has two BTCC titles to go with his 74 victories. This year a championship challenge was always going to be tough thanks to the late deal that brought Plato, Triple Eight and MG together.
Plato nevertheless scored a remarkable win on the first weekend of the season, but in the early stages the MG6 looked quite a handful. Some great drives and bad luck for Honda rivals Matt Neal and Gordon Shedden kept Plato in the hunt, but rain at the Brands Hatch finale showed the MG was still a handful when things get slippery and he finished third in the standings.
Although there were a few scrapes Plato could - and perhaps should - have avoided, six wins and five poles were an impressive tally for a combination that will surely only be stronger in 2013.

34. YVAN MULLER (down 13)
3rd in WTCC with Chevrolet
The triple WTCC champion remains in possession of stunning car control and frontrunning speed, as a record-breaking nine WTCC wins in a season testify.
But the Alsace driver admitted making too many unforced errors in his latest title defence. Punting luckless factory Chevrolet team-mate Alain Menu out of the lead at Shanghai was a low point that severely damaged both men's outside title chances.

33. FREDERIC MAKOWIECKI (new entry)
FIA World GT1 runner-up in Hexis McLaren MP4-12C
'Mako' was the star turn in the FIA GT1 World Championship. The Frenchman shone aboard his Hexis McLaren MP4-12C and the word is that he's impressed F1 types in Woking who probably hadn't heard of him a year ago and certainly wouldn't have been able to pronounce his name.
Perhaps even more impressive was his ability to match factory driver Bruni during a truncated season with the Luxury Ferrari squad.

32. JULES BIANCHI (re-entry from 2009, 26th)
2nd in FR3.5 with Tech 1 Racing
The Ferrari junior driver moved on from two years of GP2 by switching to Formula Renault 3.5, alongside some F1 Friday outings for Force India.
A controversial clash with eventual champion Robin Frijns effectively cost him the title in the season finale, but too many points had gone begging earlier in the season. It wasn't always his fault, but there were too many errors for a driver of his experience.

31. GORDON SHEDDEN (new entry)
BTCC champion in Honda Civic
The 33-year-old Scot overcame electrical gremlins, disqualification, low boost and fire - not to mention Matt Neal and Jason Plato - to score eight wins and take his first BTCC title this year.
He was a popular champion too, as scooping National Driver of the Year at the AUTOSPORT Awards showed.

30. PASTOR MALDONADO (re-entry from 2010, 30th)
15th in F1 in Williams-Renault
The Venezuelan was the Jekyll-and-Hyde of the F1 season. Brilliantly quick in qualifying, making Q3 13 times, he also drove beautifully to win the Spanish Grand Prix and was never less than spectacular to watch.
But there were also a lot of mistakes from the likeable Maldonado, who deserves credit for finishing the year on an even keel after the mid-season madness.
29. DAVIDE VALSECCHI (new entry)
GP2 champion with DAMS
This was the Italian's fifth season in GP2, and as he took over Romain Grosjean's 2011 championship-winning car at DAMS he had no excuses for not delivering.
After blasting out of the blocks with three victories across the four Bahrain races, Valsecchi then had to battle back from a disastrous mid-season to retake the championship lead from fellow veteran Luiz Razia and go on to seal the title.

28. KAMUI KOBAYASHI (re-entry from 2010, 24th)
12th in F1 in Sauber-Ferrari
While many at Sauber reckon his first year with the team in 2010 was his best, Kobayashi still compared well to McLaren-bound team-mate Sergio Perez this year. It was close in qualifying between them and, despite ending the year six points behind, the Japanese was a more consistent top-10 finisher. While Kobayashi's peaks were neither as regular nor as high of those of his team-mate, he was the more reliable Sauber driver and proved he still merits a place on the grid.
The highlight came on home soil at Suzuka. Kobayashi was under huge pressure from the home crowd and facing imminent unemployment, yet he qualified on the second row and held off Jenson Button to take a fine third place.
Kobayashi makes fewer mistakes than many credit him with and, were financial considerations not relevant, there's a good chance Sauber would have retained him.

27. DARIO FRANCHITTI (down 22)
Indy 500 winner; 7th in IndyCar in Chip Ganassi Racing Dallara-Honda
A poor season by the four-time IndyCar champion's high standards. There was just one race win in the new Dallara DW12, but what a race to win: his third Indianapolis 500 victory was earned the hard way, after being punted into a spin in pitlane.
A charging drive from stone last climaxed with him seeing off a final-lap challenge from Takuma Sato. It positions him in the upper strata of Indy legends.

26. NICOLAS LAPIERRE (new entry)
3rd in WEC with Toyota
This quietly spoken Frenchman finally got the factory seat he deserved and proved that he is one of the world's top sportscar drivers.
Just in case anyone was in doubt about this guy, he pulled off the move of the season — on the grass — to give Toyota an unexpected lead at Le Mans. If it hadn't been for a needless shunt lapping another P1 in Bahrain, we'd be talking about him in the same breath as Lotterer.
25. MADS OSTBERG (new entry)
4th in WRC in Ford Fiesta RS WRC
Undoubtedly this season was the making of Ostberg. On numerous occasions in seasons past, the Norwegian has shown the pace needed to play with the big boys momentarily. This season he made it stick, winning a round of the World Rally Championship for the first time.
Granted, Ostberg's win came after Mikko Hirvonen's Citroen was excluded in Faro, but few will remember that as time passes. Equally as impressive as that Portuguese win this year was Ostberg's speed on the opening day in Spain. With torrential rain hindering everybody's progress, he cracked on and led the event convincingly, despite running on the wrong tyres.
That he battled with Jari-Matti Latvala for third place in the championship having contested two rallies fewer than the Finn was testament to Ostberg's consistency as well as his speed.
Ostberg's challenge now is to take both of those attributes and - as Qatar M-Sport team leader - win regularly and often in WRC 2013.

24. SERGIO PEREZ (up 4)
10th in F1 in Sauber-Ferrari
It's easy to run down Perez's three podium finishes, but only a simple mistake cost him victory in Malaysia and his charges in Canada and Italy with a tyre advantage were possible thanks to groundwork earlier in races.
He wasn't consistent enough, there were mistakes and qualifying was a problem, but for a driver in only his second season in a midfield car it was a decent campaign.

23. JAMES CALADO (up 20)
5th in GP2 with Lotus GP
Fresh out of GP3, the Briton remained with the ART-run Lotus Grand Prix team for his graduation to GP2.
Some incredibly bad luck prevented him winning any feature races, but two sprint victories went his way and he finished as top rookie.

22. SCOTT DIXON (no change)
3rd in IndyCar in Chip Ganassi Racing Dallara-Honda
But for the timing of caution flags, or the screwy call from race control at Milwaukee, or any of the other random maladies that seem to afflict Scott Dixon's title chances every year, 2012 could have been the Kiwi's season.
He occasionally qualified a row or two lower than you might have expected, but on race day he was a match for anyone.

21. CLINT BOWYER (new entry)
2nd in NASCAR Sprint Cup in Michael Waltrip Toyota
Dropped by Richard Childress Racing at the end of 2011, a move to Michael Waltrip's team didn't seem like a step forward for Bowyer.
But in his best-ever season at Cup level he took three wins - at a road course, short oval and 1.5-mile 'cookie cutter' - and was a factor in the Chase until Jeff Gordon deliberately took him out of the penultimate encounter.

20. MARK WEBBER (down 2)
6th in F1 in Red Bull-Renault
In the second half of the year, Webber settled back into his traditional role as Red Bull's support act for Sebastian Vettel.
But he had a far stronger first half of the year and often extracted more consistent performance out of the Red Bull than his team-mate did.
The highlight was chasing down and passing Fernando Alonso to win at Silverstone, although his second Monaco Grand Prix victory under pressure also stood out.

19. ALEX WURZ (new entry)
3rd in WEC with Toyota
He wasn't quite a match for team-mate Lapierre on race pace, but Wurz proved that he's still a sportscar top-liner.
The Austrian played a key role in developing Toyota's TS030 Hybrid, could lay it on the line in qualifying (witness his two poles) and didn't make mistakes. The Austrian has now won big sportscar races with three manufacturers and has time on his side as he searches for a third victory at Le Mans.

18. ROB HUFF (up 16)
WTCC champion with Chevrolet
In the final season of Chevrolet factory involvement in the WTCC, Huff rewarded the faith placed in him by team chief Ray Mallock and former Chevrolet motorsport boss Eric Neve by lifting his maiden title.
Huff's Chevrolet team-mates Yvan Muller and Alain Menu remained in championship contention until the final race of the season, but the Brit's consistency was the key.

17. BRUNO SPENGLER (up 19)
DTM champion with BMW
Took the brave decision to leave the security of Mercedes and lead BMW's return season to the DTM, and was rewarded with four wins.
Beat title rival Paffett three-one in straight fights, but had more help than his Mercedes rival from his stablemates, who were able to influence his potential points tally more and more as the pace of the M3 improved towards the season's end. Spengler was key to that success.

16. JAMIE WHINCUP (down 3)
V8 Supercar champion in Triple Eight Holden
If you're looking for a way to top your fourth Bathurst 1000 win, following it up with a fourth series championship in the same year would seem a good way to do it.
Triple Eight was the dominant team in the 2012 V8 Supercar field, but Whincup still had to see off iconic team-mate Craig Lowndes and the resurgent FPR pairing of Mark Winterbottom and former housemate Will Davison to secure the crown.

15. JIMMIE JOHNSON (up 27)
3rd in NASCAR Sprint Cup in Hendrick Motorsports Chevrolet
The combination of Johnson and crew chief Chad Knaus remains the most formidable in NASCAR, but for once they dropped the ball in the Chase.
An overheated tyre inevitably failed and put Johnson in the wall with one race to go, while in the Homestead finale a rare pitstop error all but ended his title hopes. Nevertheless, there were five excellent wins - including a back-to-back double in the Chase - that nearly delivered a sixth title.

14. GARY PAFFETT (re-entry from 2010, 44th)
2nd in DTM with Mercedes
The class of the field in the DTM - just - and was denied the title thanks to a combination of Mercedes dropping the ball on set-up at Nurburgring and Valencia and his C-coupe being spun by rivals at Norisring and Zandvoort.
In spite of all this he missed out to Bruno Spengler's BMW by just three points in the standings.

13. RYAN HUNTER-REAY (new entry)
IndyCar champion in Andretti Autosport Dallara-Chevrolet
It might seem strange to have the IndyCar champion ranked below a guy he beat, but it's also important not to let the drama of the final races skew the earlier events.
On the whole, there were few races where Hunter-Reay was an out-and-out match for Will Power. But he was the only driver besides the Australian to claim a hat-trick of wins, and his resilience in the wake of the catastrophe at Sonoma, where he was punted out of third by Alex Tagliani, was extraordinary.
His performances under pressure in the final races were outstanding. Yes, you could argue that the restart that allowed him to take the lead from Ryan Briscoe at Baltimore was illegal (and many have), but the fact that Briscoe's push-to-pass was glitching out probably made it a moot point anyway.
At Fontana, his car was miles off where he wanted it to be, but as the weekend - and the race itself - wore on, he found ways to make it faster. And it paid off in the biggest possible way.

12. NICO HULKENBERG (re-entry from 2010, 12th)
11th in F1 in Force India-Mercedes
For two thirds of the season it was nip-and-tuck between Hulkenberg and Force India team-mate Paul di Resta.
But thereafter the German side of the garage took the upper hand. Hulkenberg was formidable in qualifying and brilliant in the races, particularly in Brazil when he and Button extended a massive lead on slicks in the damp. Hitting Lewis Hamilton later while trying to take the lead was excusable.

11. ANDRE LOTTERER (up 4)
Le Mans winner and WEC champion with Audi
Lotterer can now call himself a world champion and, after a second straight Le Mans victory, is on course to become a sportscar great mentioned in the same breath as Tom Kristensen and Allan McNish.
The German anchored the line-up in the #1 Audi R18; he was quicker than his team-mates and made fewer mistakes. And just to prove his versatility, he won a couple of Formula Nippon races too.
10. WILL POWER (down 4)
2nd in IndyCar in Team Penske Dallara-Chevrolet
The final result wasn't what you wanted, but in terms of your general performances are you happy with 2012?
As far as road courses go, once again we were really strong. It's just the ovals that hurt us. And it wasn't through lack of speed, or racecraft, or anything. It was just... man, it was something different at every track. So it was a good year. Obviously I was very disappointed to finish second again, but we're always up there.
You say the ovals hurt you, but at the superspeedways your pace was generally good...
Yeah. At the superspeedways we were fast. At Indy, Honda came out with something pretty good that we weren't ready for, and there's nothing you can do about that, but we qualified in the first couple of rows, and it was an accident that took us out there. Then there was the drivethrough in Texas, where I believe we had the quickest car, and obviously I made the mistake at Fontana. So I look at it, and I think, 'Well, I don't really need to change all that much.'
When the final margin is just three points, it's hard to pinpoint what you could have done differently - it's essentially one position on any given weekend, isn't it?
It's nothing. When I look at the year, the average finishing position [for the champion] in 2010 and '11 was around sixth, and this year it was ninth. It was definitely more about consistency this season. At least the guy who won the most races won the championship - that hasn't happened for a couple of years.
In Detroit, you said that you expected your biggest rival to be Scott Dixon. How surprised were you when it was Ryan Hunter-Reay who emerged as the main threat?
They were always there. Obviously when he [Hunter-Reay] won three in a row it became apparent that he was a contender. Dixon was always there up until Sonoma. We kept an eye on him all year. Overall, to me, he was the strongest driver of the year, because he had more mechanical failures and other bloody things go wrong than anyone else. He was strong everywhere; he just had a bad year.
The traditional question for someone who has finished runner-up is to ask what can be done differently next time around, but for you is it just a case of 'keep doing what you're doing'?
There isn't much more we can do. We've just got to be there knocking on the door again. When you look at championships, the guy who wins often just has things fall his way. It's just 'your year'. I need to have one of those years.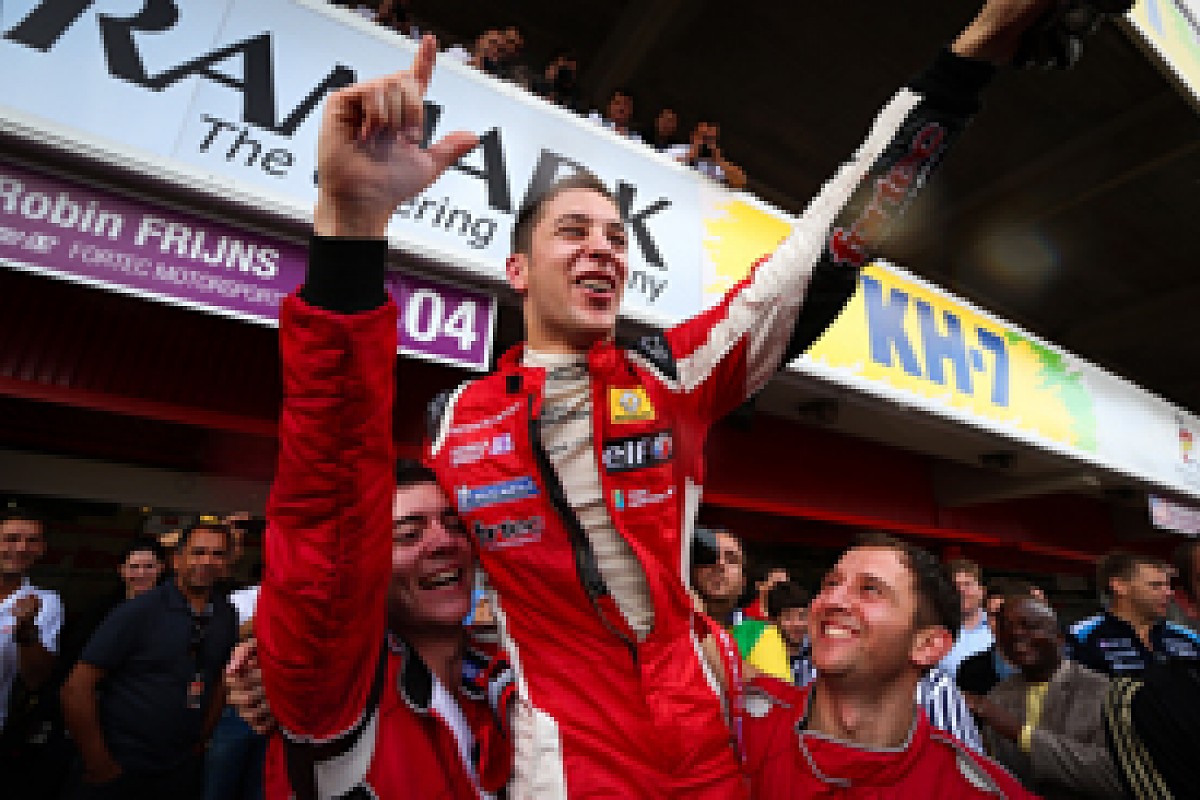 9. ROBIN FRIJNS (new entry)
Formula Renault 3.5 champion with Fortec Motorsports
Due to the improved performance of the upgraded Formula Renault 3.5 car for 2012, there was a concern that the step from the series' little brother (Formula Renault 2.0) would be too big. Then again, people said the same thing when Kimi Raikkonen went straight from FR2.0 to Formula 1. They were wrong then, and they were wrong this time as feisty Dutchman Robin Frijns stole the show to win the FR3.5 title at the first attempt.
The 2011 FR Eurocup champion turned a few heads as he regularly set the pace in FR3.5 pre-season testing, but his more experienced rivals shrugged it off. Frijns wasn't having as many reliability problems as many others were with the new car, and as he was a rookie they assumed he and the Fortec team were focusing more on exploring the limits of the car rather than doing detailed work on race set-ups.
Then he dominated the second race of the season at Aragon, beating GP2 convert Sam Bird by 10 seconds to take the lead of the championship. He mixed speed and consistency with the ease of a veteran, and was never lower than second in the title race. Frijns is supremely confident, but his achievements surpassed even his own expectations.
"We never expected it," he says. "Before the season I was thinking I would just be happy to make the top five. But we kept winning, and if you are in a position to fight for a championship you have to go for it."
This was one of the strongest fields to grace the headline championship on the World Series by Renault bill, which made the story of a rookie winning the title even more remarkable. But Frijns says he was happy just to step into such a competitive grid.
"I love competition, and I'm not going to drive in a championship where the level is low," he adds. "I need to develop myself, and if I'm winning every race I'm not learning and not enjoying myself."
Winning the championship was a phenomenal performance for a rookie. Unfortunately, in the eyes of some his 2012 crown - his third junior title in as many years - will always be tarnished by his controversial clash with Jules Bianchi that ended up sealing the crown in his favour.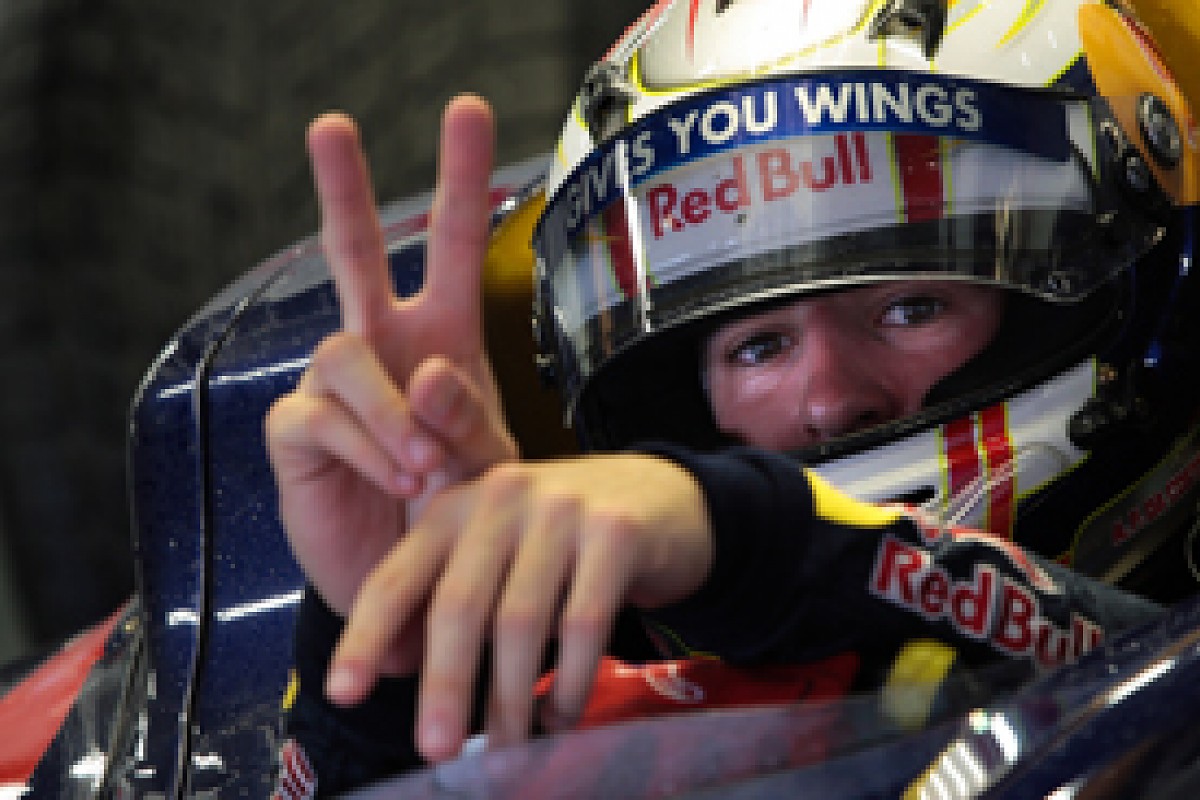 8. ANTONIO FELIX DA COSTA (new entry)
Race winner in FR3.5 with Arden; GP3 and F3 with Carlin
Forget where he finished in the championships: four wins in Formula Renault 3.5, three in GP3 and victory in the season-ending Macau F3 Grand Prix (as well as two MSV F3 club races!) proved this Red Bull Junior has speed, versatility and intelligence. He also impressed in his F1 young driver test in Abu Dhabi with Red Bull Racing.
Trevor Carlin, Carlin team principal
"I'd say he's as good as Sebastian Vettel was at that stage in his career for sure. The main thing is his attitude; he's just a great bloke to work with. Earlier in the season we had some trouble with the GP3 car, but he was always positive and that really motivates the team.
"All the other drivers like him too, and that's rare. He's also a fantastic racer - if anything he might be a little bit better than Seb in that regard.
"The way he was able to jump from car to car was impressive, but I'm old school; I think all drivers should be able to do that - Jim Clark could get in an F1 or an F2 car or a touring car and just rag it."
Tiago Monteiro, Manager & ex-F1 racer
"What happened in the second half of this year was not really a surprise to me, because I knew he was a guy with an amazing talent. It all came together, by coincidence, when he was signed up by Red Bull.
"His tough experiences have made him a better driver mentally and physically. I had no doubt that he was F1 standard before, and now I think he is ready. I'm not against him doing another year before F1, but if the opportunity is there in 2013, I'd say he is as prepared, or better prepared, than several recent rookies.
"He's a very clever boy; it's not a question of can he make it or not - I'm now more than ever sure that he can."
Julian Rouse, Arden sporting director
"He's a driver you expect to light up the timing screen whenever you send him out. There's a constant hunger from him to always want to learn how to improve his driving as well as how to help the team improve the car.
"He's a driver with one of the highest abilities I've seen as far as having the whole package. He has a very high level of adaptability in his driving, so he can deal with a lot of different circumstances. He's a very intelligent young lad, so he was quickly able to understand what was required to get the most out of the World Series car.
"Wherever he starts, I have 100 per cent confidence he will only go forwards."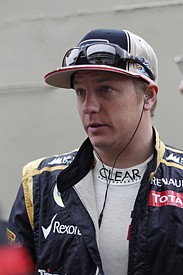 7. KIMI RAIKKONEN (re-entry from 2009, 15th)
3rd in F1 in Lotus-Renault
There were those who expected Kimi Raikkonen's Formula 1 return to be a dismal failure. Others were confident that his prodigious ability would out.
In the end, it was the second viewpoint that prevailed and the Finn established himself as the beacon of consistency among drivers in 2012. But for all his protestations to the contrary, saying that "I never had any issues with motivation", there were legitimate questions to be answered by the man who admitted he didn't participate in last year's Rally Australia on the basis that "it's that far away and I don't like to travel so much now".
While there were a few occasions during 2012 when his travel plans were far from perfect, on-track he did a very good job. He never quite clawed his way into title contention, but he was a clear third in the standings. He completed all but one lap of the season, losing just one in the finale at Interlagos after a brief navigational problem following an off, and he scored in 19 out of 20 races.
The crowning glory was the victory in Abu Dhabi, where he cemented his legend with his infamous radio messages asking the team to "leave me alone" and telling them "yes, yes, yes, yes, I'm doing it" when reminded about keeping his tyres warm under the safety car on his way to a comeback victory.
It was one of the most impressive F1 returns we've seen, even if it did take him half a season to shake off the rust.
The key to the success appears to be the Lotus team's willingness to indulge Raikkonen. He missed the pre-weekend media briefings in Brazil, only turning up in time for a sponsor on the Thursday evening, for example. Team principal Eric Boullier, a shrewd reader of drivers, recognised the need to allow a little leeway for a driver with a notoriously low tolerance threshold for anything in F1 that doesn't involve either driving the car fast, or making it go quicker.
"There are lots of different things and nice things other than Formula 1 in life," said Raikkonen. "And I do some of them. That's what I like to do. Every sport, you have certain rules and every job you have certain rules. I live my life outside of work as I want. It's nothing to do with what I do here. As long as I do my work 100 per cent, it doesn't bother me what I do."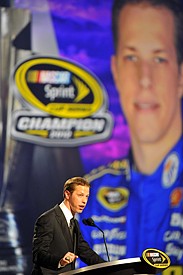 6. BRAD KESELOWSKI (up 23)
NASCAR Cup champion in Penske Dodge
Whichever way you look at it, Brad Keselowski is now in fine company. For starters he's the first man to win the title at the wheel of a Dodge since 'The King' Richard Petty bagged back-to-back titles in a Charger in 1974/75. In fact, he's only the fourth man to take NASCAR's top honour driving a Dodge.
But much more significantly, he's the first man to win the Cup for Roger Penske. This means Keselowski has succeeded where a succession of great men failed. Penske first entered a NASCAR race with the legendary Mark Donohue in 1972, although 'The Captain' didn't enter the stock car fray full-time until 1976, when future series champion Bobby Allison was his driver.
But it was Rusty Wallace who came closest to achieving the feat Keselowski finally pulled off this year. With Miller sponsorship on board, in 1991 Penske entered the 'Blue Deuce' for Wallace. He won 10 races in '93 but was pipped to the Cup by the more consistent Dale Earnhardt. Wallace won eight times in '94 but again lost out to Earnhardt and Mark Martin.
When Wallace retired from full-time competition at the end of 2005, '04 Cup winner Kurt Busch took over the #2. But despite taking 10 wins during his time there, he never finished higher than fourth in the series.
Indeed it was Busch's falling out with Penske that promoted Keselowski to team leader. He'd had a stellar end to 2011 and continued that run into '12, winning five races and scoring a further eight top-five finishes.
Great fuel-saving skills, combined with a mechanic's understanding of the car, meant Keselowski was generally a threat everywhere - the venues for his first two wins of the season, Bristol's half-mile 'Thunderdrome' and the 2.66-mile Talladega Superspeedway, could hardly be more different.
But inevitably it was Keselowski's consistency that was key. Only four times was he classified in the 30s - including at the Daytona 500 where he crashed out - but elsewhere he (and his car) were a model of dependability, something his Penske predecessors lacked.
5. JENSON BUTTON (down 3)
5th in F1 in McLaren-Mercedes
What do you take from the 2012 season, which was quite mixed for you?
It's not been the smoothest of seasons, with lots of ups and downs. It started on a massive high, winning in Australia. We always said that if we had good winter testing, we would have a great season but it didn't quite work out like that. But there have been some great victories. As a team, we had as many victories as Red Bull.
How disappointing was it not to challenge for the title given the pace of the car?
The speed was there a lot this season, but the consistency hurt us. We obviously had a couple of problems with reliability as well. It's not been perfect, but we know exactly where we need to improve. It's about understanding the issues and improving on them for next season. There's a lot of interesting things going on within the team at the moment. It's good to see that when you have a problem, they are straight on it.
You started 2012 extremely well, but you had a bad stretch from Bahrain through to Silverstone, scoring seven points in six races. What went wrong?
We had a problem with the heating of the tyres and understanding the tyres. We tried a few new things to help with that and we did get the temperature into the tyres, but it destroyed them as well. We had that for a couple of races and it didn't work out, so we went back. I then felt happy in the car, but it wasn't that quick until we got the upgrade at Hockenheim. That worked well and we had a chance of challenging for victory in most of the races since.
Do you expect 2013 to be better?
It has been an OK season but not one that I look back on and think it was one of the best. I'm looking forward to putting that right in 2013 and challenging the little German guy.
You again shone on slicks on a damp track in 2012, particularly in Brazil. What's your secret?
I think it's because I feel more through my body rather than through my eyes to get the feeling of the car on the circuit. When people see it's raining, they immediately get worried that there's going to be no grip. It's tricky, because every situation is different, every circuit's grip level is different and it works differently with the rain. It's about feeling it through the car rather than just looking at the rain, seeing it's wet and thinking you have to brake early and be steady through the corners. I really like it when the circuit is changing all the time, trying to find the grip, modulating the brakes and steering. It seems to work out for me and those races are nice!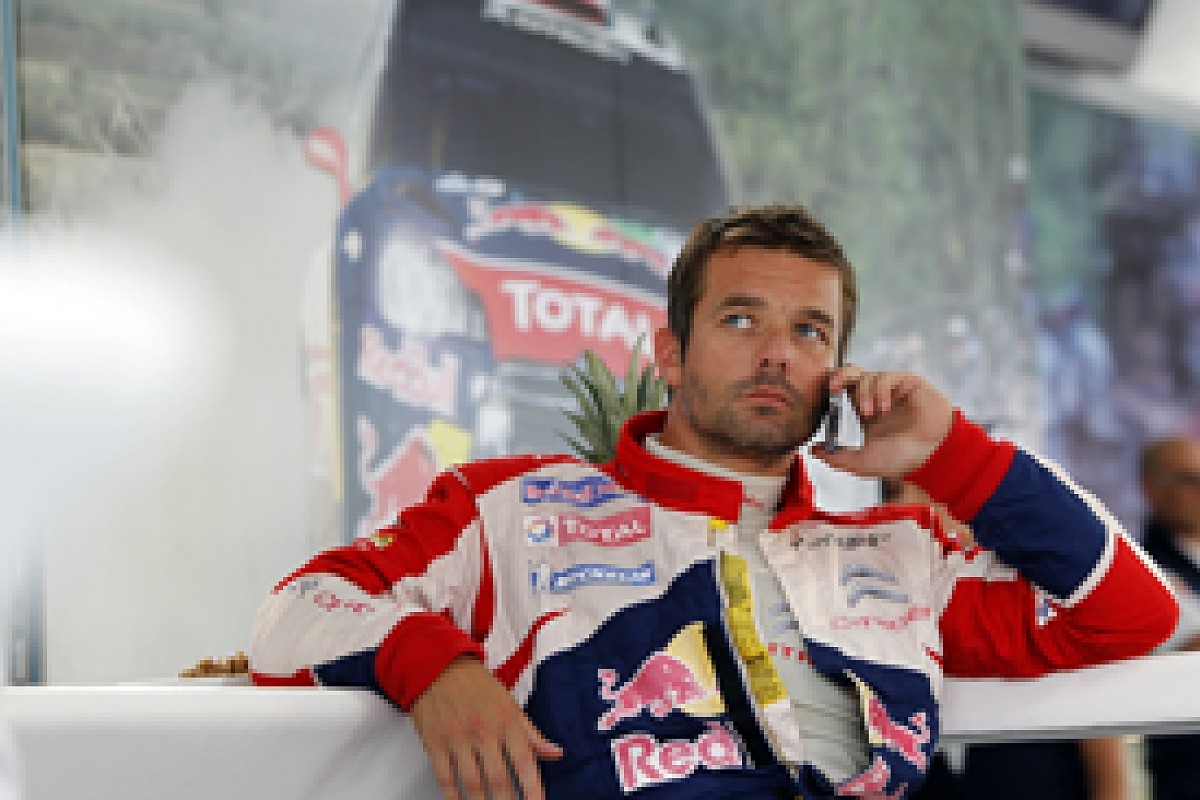 4. SEBASTIEN LOEB (up 3)
WRC champion with Citroen
Sebastien Loeb is arguing with himself.
"Once?" he says, inquisitively. "Non. Twice!" He's trying to remember how many times he made mistakes in this year's World Rally Championship.
"Portugal was the first," he confirms [largely to himself]. "And the second... where was that?"
A bit of prompting about his suspension-biffing bang in Italy, and his memory returns.
"Yes, I remember," he says, brow visibly unfurrowing as the smile returns. "But, the championship was won then - so that one doesn't count!"
And the rest of the year? The other 11 rallies netted nine wins, a second and a sixth. A sixth?
He knows. He's on it. It's why he's going back to Sweden again next year. "I want to try and stay on the road, just once," he laughs.
And if he stays on the road, he'll win. Nothing changes for the one with nine titles. Except next season it's all change and he's going racing. Will he miss the world he's made his own for nine years?
"No," he says. "If I would miss it, I wouldn't be leaving. Actually, I will miss some things. I will miss the sensation of driving the car flat-out all of the time. But that's why I'm going racing."
Talk to Loeb about his legacy and he bats the question away. He's way too self-effacing for anything like that. The most successful world rally driver ever to walk the planet he may be, but when it comes down to it he's still Seb, the likeable little fella from Alsace. And always will be. Seventy-six wins down the road, he's still as approachable and unaffected as ever.
And this was as strong a season as any for Loeb and his Citroen team. Nobody had the pace to hold a candle to the number-one DS3. The year's highlight for Loeb was France and a second hometown title celebration in three years; the year's highlight for the rest of us? Finland. He drove it like a local, took the win like a Finn.
The sport won't be the same without him, but nobody could argue he's going out on the highest of highs.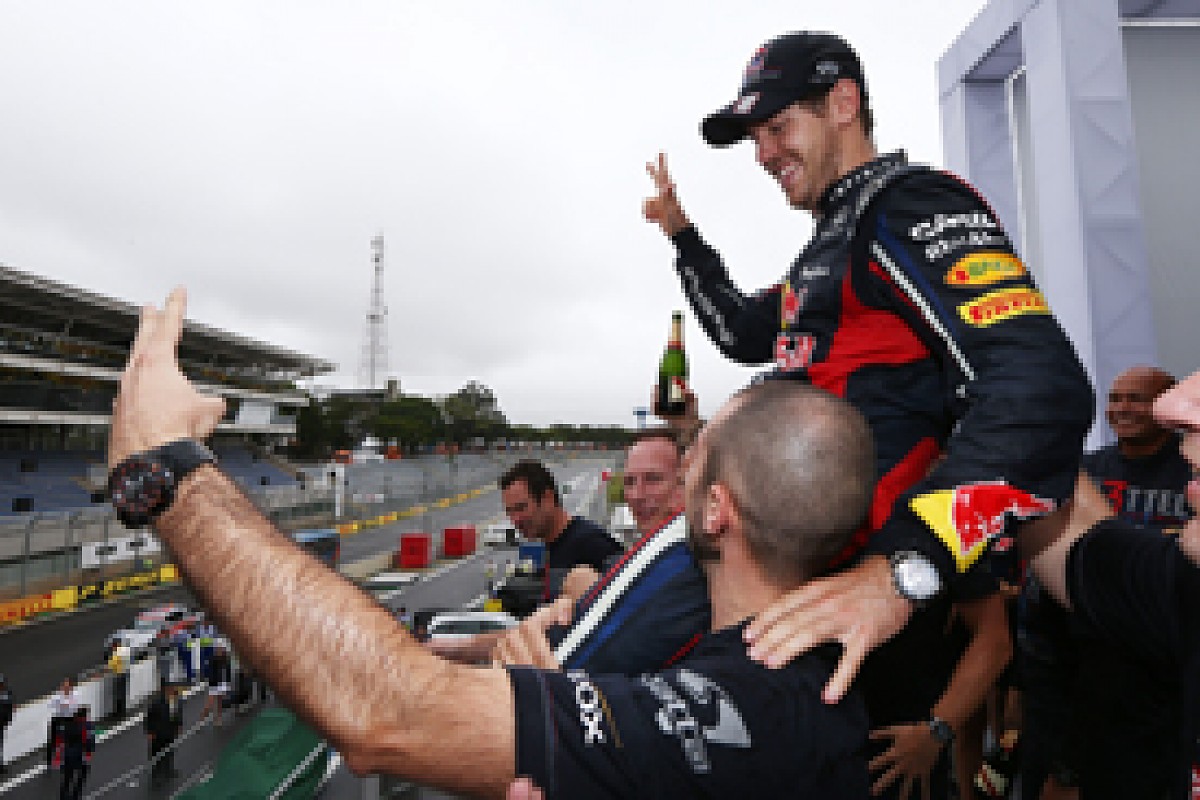 3. SEBASTIAN VETTEL (down 2)
F1 champion in Red Bull-Renault
Just how difficult was this year? There must have been times when you feared it wasn't going to happen?
Not really. We didn't think at any stage that it was not going to happen. We always had the target and the belief. We are a big group of people at the track and in the factory and, if everyone shows they believe there is a certain dynamic in the group, that strengthens you. You keep believing even if you have a difficult series of races and the gap to the championship lead grows bigger.
How you would summarise 2012?
It has been very up and down and very long and very hard with the flyaways at the end, with a lot of stress for all of us. It was tough to stay fit, stay ready, but it wasn't difficult to stay motivated. The last race summed up the whole season.
Have you now had the chance to look at the footage of the crash on the first lap at Interlagos?
How that exhaust survived, how Adrian [Newey] managed to cover it, is unbelievable. It was a very hard hit and Senna came from a long way back. He wasn't right behind me - it was di Resta, then another car, then Raikkonen and then Bruno. It was drizzling before the start of the race. Turn 1 was fine but we could feel on the reconnaissance lap that Turn 4 was a bit tricky; he was just a little bit late. It's easy to recover when you brake too early, but not so much when you brake too late and from then on it was clear he would not hit the apex but he hit me instead. I damaged both sides, lost a lot of power but we carried on.
How did it feel to win?
Brazil was crazy - it couldn't have been crazier. To know we had won it after a challenging season was a great feeling.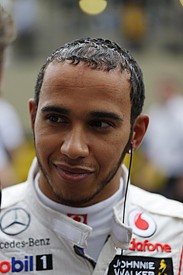 2. LEWIS HAMILTON (up 6)
4th in F1 in McLaren-Mercedes
As far as world championship challenges go, Lewis Hamilton has had stronger years than 2012. And he won more races in his title season of '08 than he did this year. But arguably he has never driven better than he did on his way to a distant fourth this time around. He bounced back remarkably from an '11 season during which his undoubted pace was tempered by cack-handed errors and off-track worries.
"The only thing that ever gets in your way is your own mind and your own insecurities or obstacles that you put in your way," said Hamilton before the start of pre-season testing. "The most important thing is to put those things aside and to overcome them and I think I have. So I feel right. Standing right in front of you, I feel stronger than I was a few months ago, but even more so than I was at the start of last year."
Such pronouncements are often meaningless, but Hamilton's performances justified it. Considering that he spent much of the year grappling with deciding whether or not to leave McLaren - something he later described as the hardest choice he's ever had to make - and dealing with media questions about it, his mental strength was beyond question in 2012.
Hamilton was never anything less than fast, hammering team-mate Jenson Button 16-4 in qualifying. In the races, there was no repeat of the litany of errors of the year before. Only in the European Grand Prix, when Hamilton should not have put himself in harm's way in a futile attempt to defend third from Pastor Maldonado, resulting in the Venezuelan driving into him, could he be criticised.
He won four races, the best being after an opportunist pass on Sebastian Vettel at Austin, but a further four victories were taken from him by McLaren's qualifying fuelling blunder in Spain and retirements while leading in Singapore, Abu Dhabi and Brazil. Add the 96 points lost in those races to those squandered by McLaren's repeated pitstop snafus early in the year, and it's not hard to plot a course that would have left him in the title fight to the end.
"It has been a good year," reflected Hamilton. "Obviously, we would have loved to be competing for the championship at the end, but it has probably been one of the better years."
1. FERNANDO ALONSO (up 2)
2nd in F1 in Ferrari
He went into the final round of the championship trailing his main title rival, following a season of consistently good performances. A truly stunning drive in that last race appeared to be enough, but the result hung in doubt afterwards due to a lingering debate over whether a key passing move took place under yellow flags or not.
This wasn't Ferrari's Fernando Alonso in 2012, but a teenaged Spanish wonderkid competing in his first season in cars, in the 1999 Euro Open by Nissan series. His then manager, and owner of the team he raced for, was Adrian Campos, and he picks up the story...
"Going into the final race Fernando was in between Manuel Giao and Laurent Delahaye, the two other contenders for the championship. In the end it was like what happened at Interlagos [with Sebastian Vettel] - back then I was on the radio and said, 'Maybe you overtake with the yellow flag?' and he replied, 'No! No! No! I didn't, I overtake before the yellow flag.'
"After the race there was a lot going on, and when the trophies were handed out we didn't get one because it was under appeal. But in the end we saw on the circuit cameras that he had passed just before [the yellow], and he knew exactly what had happened. And that's the thing with Fernando, even at that age - and within just a few metres - he was completely sure what he was doing. It was unbelievable."
Campos spotted the 17-year-old Alonso karting and was instantly sure he was a star in the making. But at the time motorsport in Spain was almost exclusively based around bikes. It made finding money hard - Alonso's family is not wealthy - but Campos persevered.
"Obviously I was in love! I was completely sure that he could become world champion and I was telling this to everyone like I was crazy!" he smiles.
Having twice been proved right, Campos says Alonso is still improving: "The last two races I expected more, but the five or six races before then he was just getting better. I thought each race was the best he'd driven and then at the next one he'd go even better again.
"I don't think we saw the real Fernando in the final two races, but that's just my humble opinion."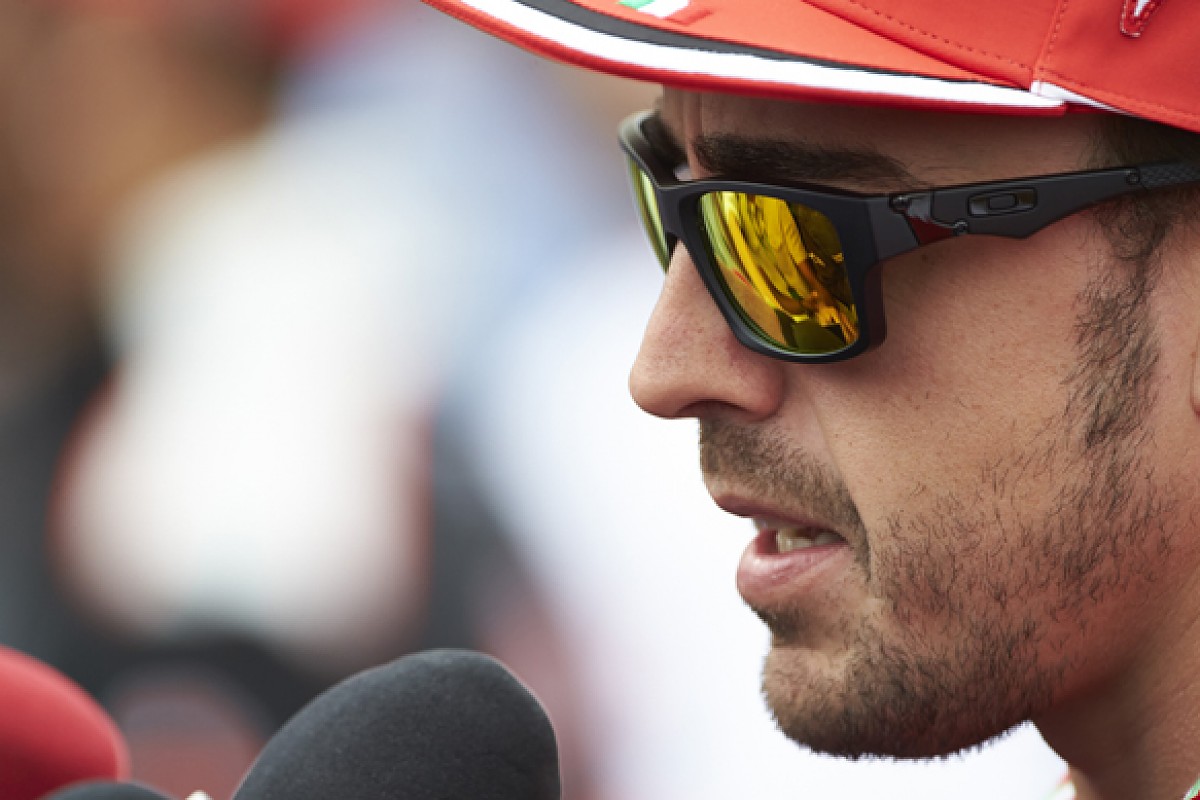 DISAGREE WITH OUR LIST? Join the debate on our facebook page