When Williams won for the first time in 132 grands prix this year it hinted at a genuine resurgence, but over the remaining 15 races it scored just one top five finish. Next year, it will entrust Pastor Maldonado and rookie Valtteri Bottas with ensuring Barcelona was no false dawn.
By promoting the Finn - long admired but nonetheless lacking grand prix experience - Williams has made a bold statement of intent. While he brings money to the table, it will not fully match the $14 million Bruno Senna's presence was reckoned to be worth. There will be other areas, then, in which he will be expected to trump the Brazilian...
The team's failure to capitalise on its Spanish momentum was a key concern this year. Maldonado ended the year above Senna in the championship, but scored points on just five occasions as raw speed and a proclivity to destruction made for an unhappy fit. Senna scored on twice as many occasions, but never bettered the sixth place scored in the second round of the season.
There were still reasons to be positive, not least because of the escape from an egregious 2011 in which the team collected five points across the entire season. After such misery, victory was a welcome tonic.
But was it also exactly what the doctor ordered? Wouldn't a season such as Sauber's, with regular scores and the occasional podium, have trumped a disrupted but race-winning campaign?
Williams executive director Toto Wolff disagrees. Barcelona, he argues, put Williams back on the grid.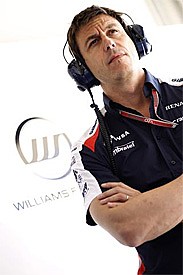 Toto Wolff © LAT
"It was still a good season because if you look at the perception of Williams, it has changed," Wolff told AUTOSPORT.
"It's show business, we mustn't forget that. If you asked people about the perception of Williams they would clearly say it's a competitive team. It's not one of the top teams, but there they are - they've won a race.
"I have been asked a lot if I would exchange the victory for the Sauber podiums? No. It ended our eight-year period of not having won and the question isn't coming up anymore. I think it's important to get it out of people's heads."
Wolff also points out that it wasn't entirely due to the pace of the car that so few points came the team's way. With Maldonado fast but erratic and Senna not always being able to get the most out of the car, it's not difficult to argue the FW34 could, or perhaps should, have achieved more.
"Looking at the races after Spain, it was also very important for Pastor to learn his lesson," adds Wolff. "Monaco was a stupid coincidence; Valencia just stupid, and there is no one who knows it better than him.
"After Barcelona it was a learning curve for the team - in some races the drivers have thrown away results, but we provided a solid car capable of running at the front in others.
"Could we have expected more from the year? I don't know. Coming out of the black hole [of 2011] we are trying to build the team with a long-term perspective. And that sometimes means short-term oscillation."
Bottas, says Wolff, is very much part of that long-term vision. Termed an 'investment' by the team - in a nurturing rather than mercenary manner - the Finn is highly regarded both as a result of his 15 Friday bows this year and a CV that includes the 2011 GP3 crown and back-to-back Formula 3 Masters wins.
"He's a great talent, he's very intelligent, but he needs mileage," Wolff admits. "And I think when you put something like Valtteri in a car you must give him time to learn."
That desire to make sure the team's efforts are maximised on-track means Wolff wants Bottas in the race seat now, even if he is a rookie.
"Two competitive drivers always benefit each other," continues Wolff. "Logically, you look at the data. You look at the overlays. You see the quick guys carry 5km/h more in the corners, see that is possible.
"I strongly believe you need two strong drivers for a team like Williams - in qualifying but also to score points.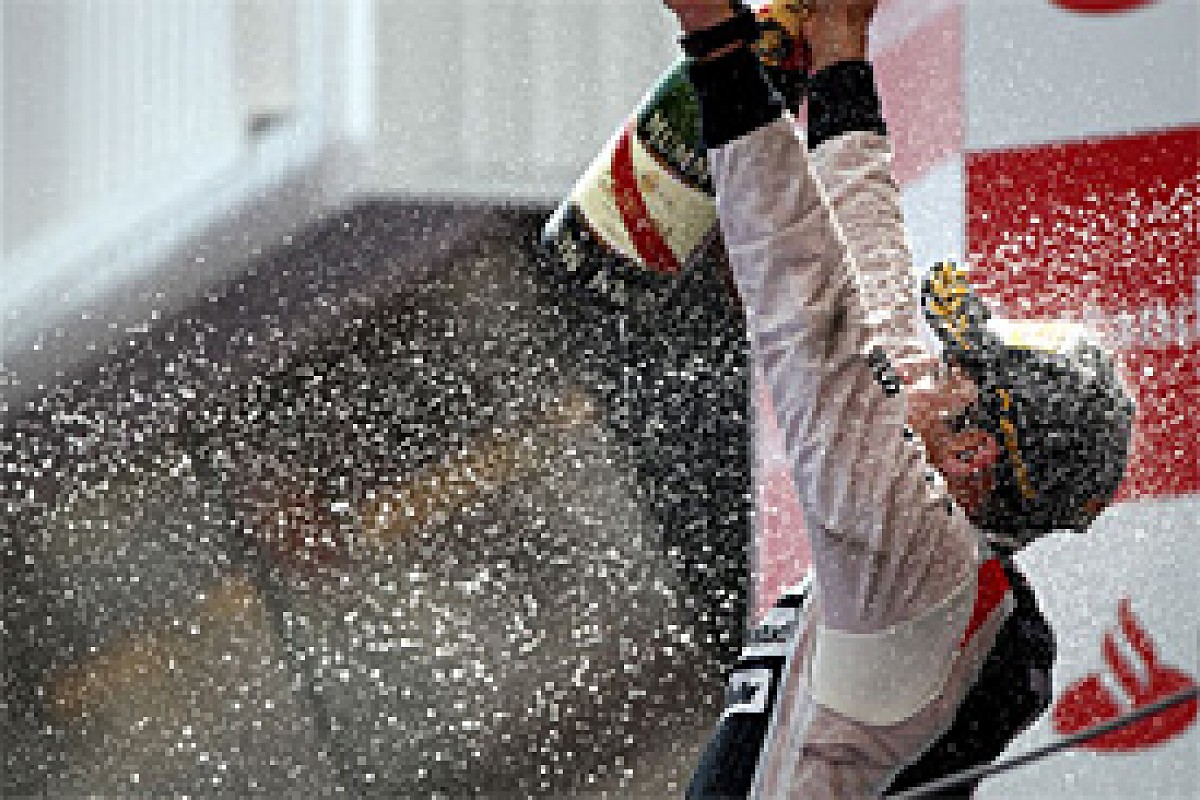 Barcelona win was the highlight of the year © LAT
"Look at Lotus this year: is the car that much better than last year? We are in transition. We can't afford to pay millions to a recognised star. But we are certainly in a phase where we can invest in drivers. We want to continue investing in young people as well. The ultimate goal will be to have two competitive drivers."
It is difficult to argue against the progressive logic: if Maldonado and Bottas can deliver results on track, off-track success should also follow, which in turn will help race performances.
It is also easy to see how the duo could gel well. Maldonado can be infuriatingly wild at times, but he has had two seasons to temper such erratic tendencies. It was the same in GP2: he was quick enough to win in all of his first three seasons, but a consistent - and successful - title challenge only matured in the fourth. Entering his third F1 season, Maldonado could form a potent partnership with Bottas.
Away from the track too Williams is "looking good", according to Wolff.
"I'm happy with the team, and I love what I do," he says. "All of us together are moving this company forward. It's not a one-man show like it maybe used to be, it's a modern structure based on balanced intelligent decision-making and I'm part of that.
"We are looking well. We have fantastic people in the team and new people who have been there before and it's about putting things together. Maybe there are one or two missing positions in there and we are looking at that, but I think we are quite an attractive option."
For all the reasons to be positive, there remains a sense that 2012 was a missed opportunity for Williams. Ending the year eighth in the constructors' championship, behind Sauber and Force India - neither of whom managed a win - could be considered underachieving.
But Wolff is undeterred.
"I love the sport is because it's brutally honest," he says. "If we are eighth in the standings - this is where we are, where we deserve to be, and not one place further up or down.
"The results are a combination of many things. I think the car is solid, but we threw away some points. It has been painful at times, but it's not going to stop us on our way back."
You get the feeling that the signing of Bottas is just another step on the way to ensuring Williams will once again be fighting at the front in the years to come.