In last week's column reference was made to Red Bull Racing's recently-published financial results - and those of Red Bull Technology - which reflected a turnover increase of £17m (£176 million versus £159m, or 11 per cent) over the equivalent 2010 period, with the headcount growing by 20 despite the team having signed up to the sport's so-called Singapore Resource Restriction Agreement, which runs through to 2017.
The paddock being the paddock, certain parties contrived to make political capital of the situation, prompting this column to discuss the matter with Christian Horner, Red Bull Racing team principal, and the man who attested to the accuracy of the accounts as lodged with the authorities at Companies House in London. (Incidentally, copies of the accounts are available upon payment of the princely sum of £1 per set.)
As expected from a team boss as astute and successful as the former Formula 3000 racer, Christian had all the facts to hand, answering each query logically as he pointed out that, as double reigning champion, the team had bonuses to pay. Also, demand for demonstration runs organised on behalf of the mother (drinks) company Red Bull had increased virtually in direct proportion to the team's remarkable successes.
In addition to such events and related marketing spend, the RRA exempts certain technical and operational activities, while items such as transmissions and KERS are unrestricted, as were exhausts in 2011 - when (expensive) exhaust-blown diffusers as pioneered by RBR were vogue.
Then, in 2011, Red Bull first supplied (green) Lotus with transmission technology (with both cost and income implications), while also undertaking development work for the customer team ahead of its adopting KERS this season. Obviously transmission and (Renault-compatible) KERS needed development - with resultant cost implications - while Lotus/Caterham (and Red Bull sister team Toro Rosso) also avail themselves of RBR's simulator, adding further to the bottom line while being totally within the scope of the RRA.
Christian Horner now holds a very influential position in F1 politics © LAT
The team also expanded its commercial agreements with sponsors - primarily Casio and Infiniti - with resultant increases in accounts managers due to promotional/hospitality demands, which, again, added to the bottom line. In the final analysis, given the activities undertaken, an 11 per cent increase in turnover is no big shakes, particularly as the contribution made by Red Bull (mother company) in terms of sponsorship revenue fell from £90.6m to £84.5 year on year.
But regardless of turnover, the RRA specifies a cap on certain expenditures. How does RBR stand on that?
"Well if you look at the way the English accounts are presented, you're looking at the gross turnover of each entity, whether it be Red Bull Technology or Red Bull Racing," says Horner. "Within the RRA we've complied fully with the RRA within Red Bull Racing, which is the entrant to the Formula 1 World Championship. Red Bull Technology is a supplier to Red Bull Racing..."
Yes, but they are linked...
"Exactly, in many respects," he responds. "So once they're linked, within the RRA framework, we've complied with the numbers within the RRA, be they headcount or external spend, because obviously you have restricted areas and non-restricted. So our income and revenues have gone up, mainly around non-restricted areas (see above).
"I don't think that would be any different to when McLaren's accounts come out or the Mercedes team's or any other British-based company."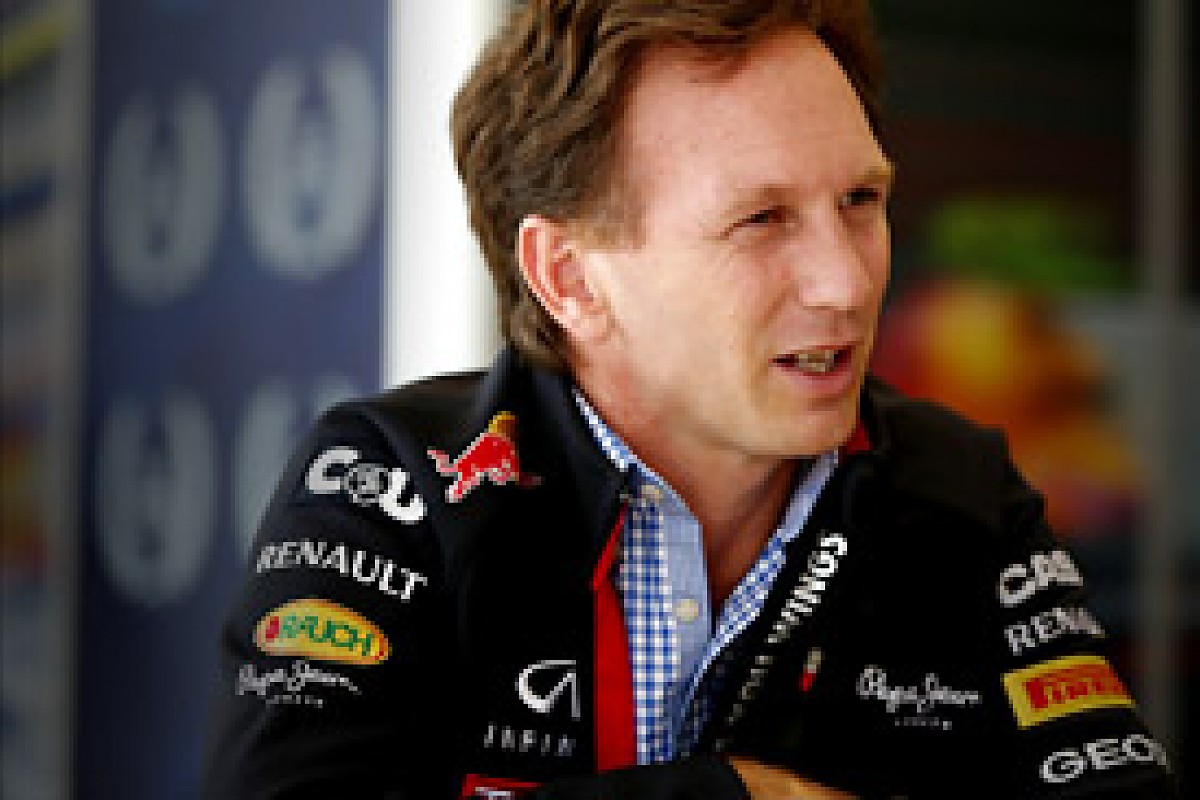 Red Bull branched out when it became a transmission supplier to the team then known as Lotus in 2011 © LAT
Given that Red Bull Racing appears to be complying with the RRA - indeed, Horner is adamant that the team complies totally - why is the team anti an agreement it (twice) signed?
"We just feel that, especially when you've got an engine supplier, or an entrant that is both chassis manufacturer and engine manufacturer, that the way that headcount is apportioned across those two companies is messy, is cloudy. (Engine operations are not currently subject to the RRA.) We would not have any issues with something where there is an overall cap, which has been discussed recently," is Red Bull's stance.
Such a cap has been proposed by the FIA for 2014 - indeed, 10 teams (all bar RBR and Toro Rosso) voted for such regulations to be enshrined in F1's sporting rules in 2013. Where does Horner stand on that?
"Well I think we'd need to look at the details, but the other day Bernie [Ecclestone] proposed that this encompassed all the activities, except for drivers and marketing, which may be a way forward. I think the problem with an RRA is it cherry-picks different aspects and that each construction of an entity is different.
"I mean, Ferrari reports one set of accounts for a whole group, of which Formula 1 is a percentage. How do you differentiate what is engine, what is automotive and what is Formula 1? I don't for a moment think we are equal in size or bigger than Ferrari. We just want to make sure what does come in is transparent and consistent across all of the teams."
There are those in the paddock who believe that the RRA has turned F1 into a control formula on a par with the defunct A1GP, which ran specification engines and tyres, with in-season testing also totally banned. Could a case be made that F1 should not be subject to cost caps of any type; that it should again be a free-spend formula, with all the resultant innovation?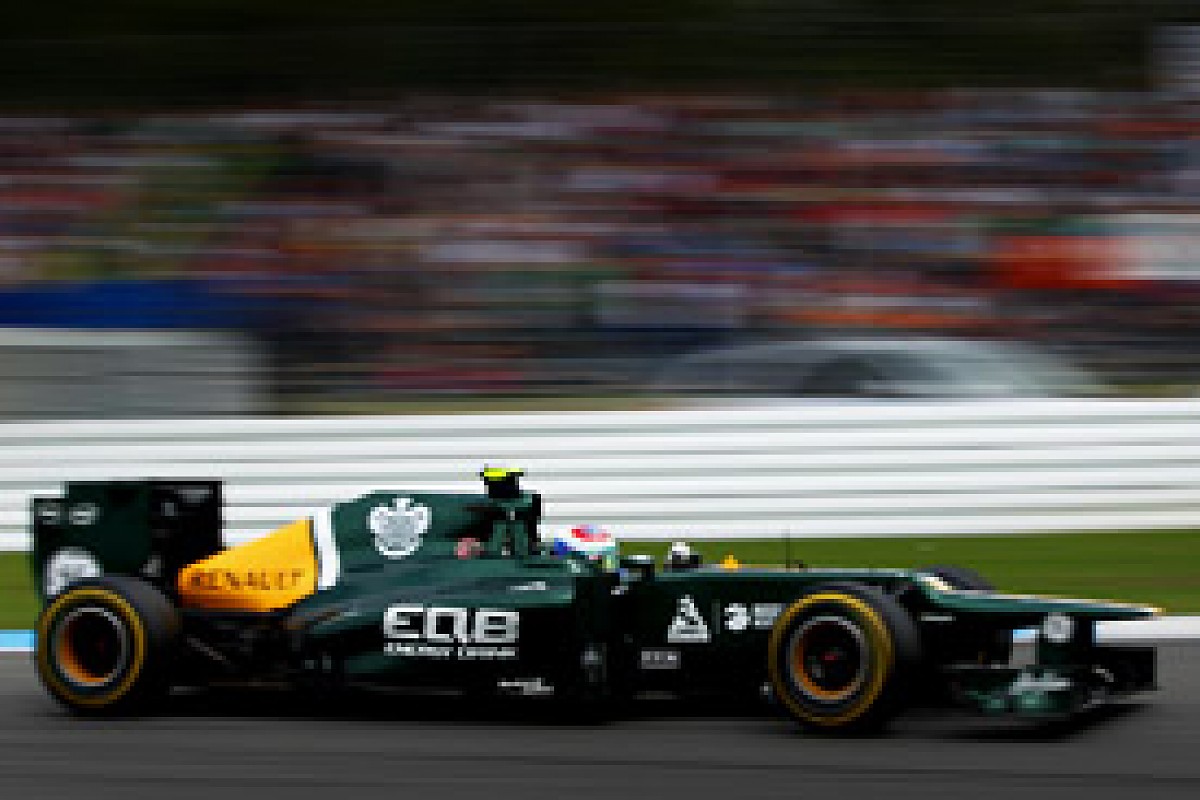 Ferrari is a very different entity to the other companies behind F1 teams © LAT
"My personal view," says Horner, stressing 'personal', "is that the best and most prudent way to control costs is through the regulations, and then your return on investment becomes totally diminished. I think what we've got at the moment isn't so bad. You've got teams like Sauber and Williams and Lotus that are able to run at the sharp end.
"That primarily is because of consistent chassis and technical regulations. Engines are sensibly priced and I think the changes that were made at the end of 2008 when the prices were actually reduced, getting rid of the testing, engines having to be long-life, gearboxes having to be long-life, saved a significant amount of money. It's enabled independent teams like Red Bull and now others to become more competitive."
Horner is a known opponent of the 'green' 1600cc turbo V6 engines slated to replace the current 'old-iron' V8s, which have their roots in the last century.
"You've got two problems here," he says after due consideration. "One, the technology is hugely expensive. Now, who burdens that cost, the manufacturer or the teams? I don't believe the teams can afford to burden that cost.
"So the supply price therefore becomes critical, particularly to teams at the other end of the pitlane. The technology is all very interesting and, if it's sufficient to stimulate the manufacturers to retain their commitments to the sport, fine, but the burden of the cost - there is nothing about the engine that will be cheaper than what we currently have - cannot be passed on to the teams."
Is he not, though, going against the wishes of his engine supplier Renault, with whom Red Bull Racing has an extended partnership through to the end of 2016?
"I think that Renault had been keen on the new regulations, and when the new regulations were originally discussed there were an awful lot of people in the room that were supposedly going to be entering the sport, but one by one have disappeared. It's left the original three now facing the cost of a new powerplant.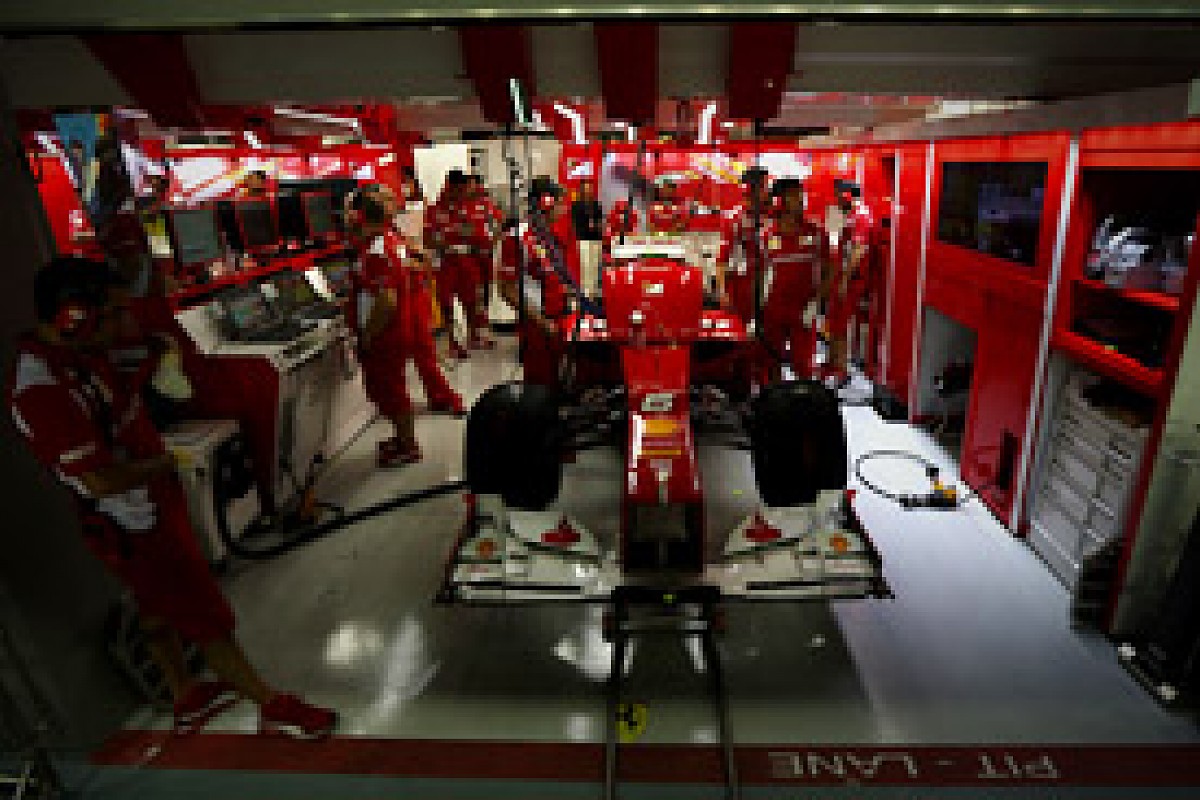 Teams at the bottom end of the pitlane are looking nervously at the cost implications of the next generation rules © LAT
"Renault, one can understand their interest in the technology, but I think there's also a nervousness about the costs involved. What we need to be careful is that we don't make the engine and powerplant a key performance differentiator between teams. If you end up on the wrong or the right powerplant in 2014, that could prove crucial."
Fair enough, but where does Horner stand if put to the vote - V6 or V8 - regardless of Renault's position?
There is no mistaking his answer. "I'd vote V8. Absolutely," he says before adding: "Renault know our position, but we respect their position. I think in the interests, forgetting self-interest, of the grid I would say V8 would be the solution."
But Renault may elect to leave the sport, having threatened to do so unless the V6 units are introduced as planned in 2014. What then?
"We'd have a problem, wouldn't we? So we'd have to speak to [Ferrari, Mercedes, neither of which is particularly enamoured by Red Bull Racing's attitude towards the RRA...]. Personally I think the V8 is robust, you've got engine bills around €10 million now for most of the teams. It's at a sensible level. What we can't see is gross inflation in that area."
That said, he maintains RBR is totally committed to the 2014 regulations ("Absolutely, fully, because it is the regulations that are presented at the moment.") and sees "zero" chance of the V8s being retained.
"We've fully accepted there's a new engine coming. That's a decision that's been made; I believe all the manufacturers support it now. I think that how we've ended up there, from a four-cylinder engine to a six-cylinder engine, we probably ended up with something that's a compromise, to a degree. The problem is it's been driven by engineers and as a result it's expensive."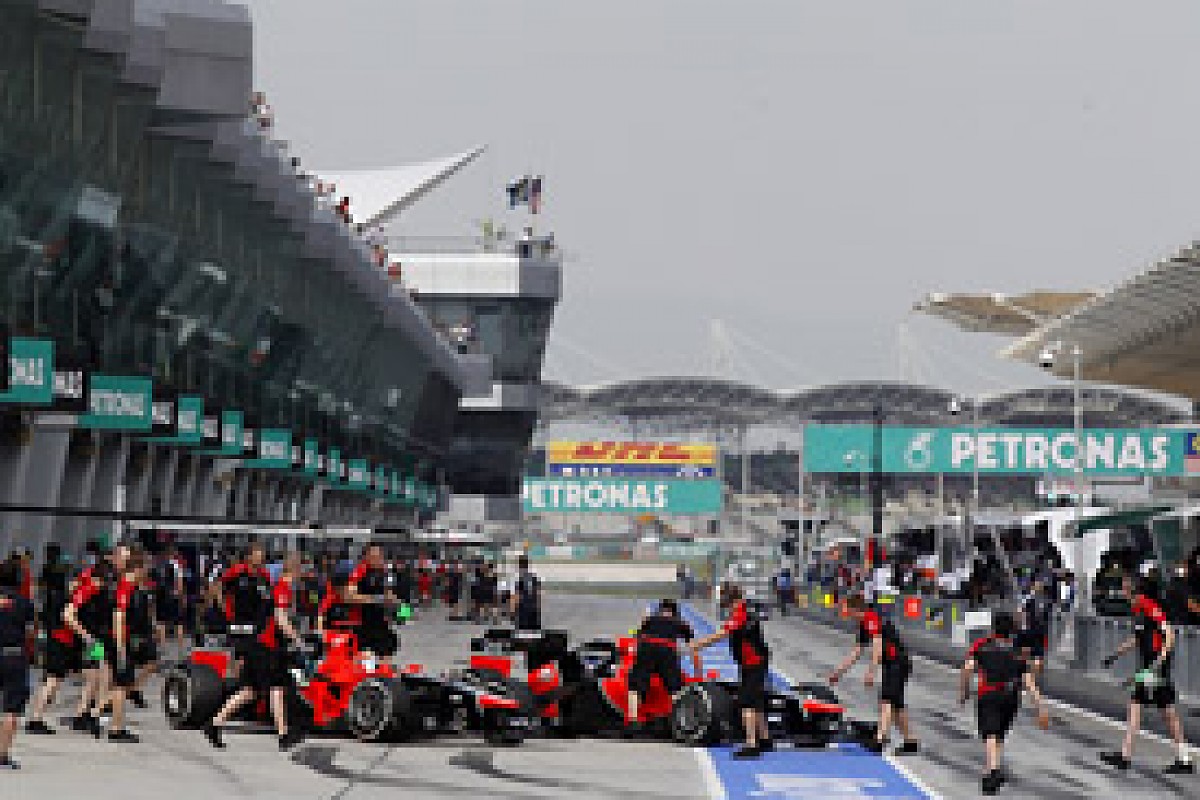 Renault is adamant the V6 switch must go ahead © LAT
When it is put to him that vehicle marketing considerations played a role in the choice of 2014 engine architecture, he adds: "Yes, and unfortunately marketing personnel and engineers are not a great combination for keeping costs down."
Having been one of two teams to (allegedly) have voted for an engine/chassis RRA to be enshrined in the 2014 regulations, it is somewhat surprising to hear Horner suggest that maybe that is not the answer when asked whether RBR is committed to such a regulation.
"I think the Resource Restriction as it is, no. I think the route that we want to see is something that encompasses... rather than get what's in or out or this or that, you've got to look at the whole thing..."
As in a budget cap?
"Again, the difficulty you have in policing something like a budget cap... we prefer the concept of that, rather than a resource restriction where some people are included, some people aren't. I think the most effective way to control costs is freeze regulations. Every time you change the regulations it costs money."
Interesting, particularly given that technical genius Adrian Newey, who has won championships with three different teams, is very much linked to Horner's future. By the same token, does the lack of testing not hurt RBR more than most, given Newey's creative drive and the team's strength in technical depth?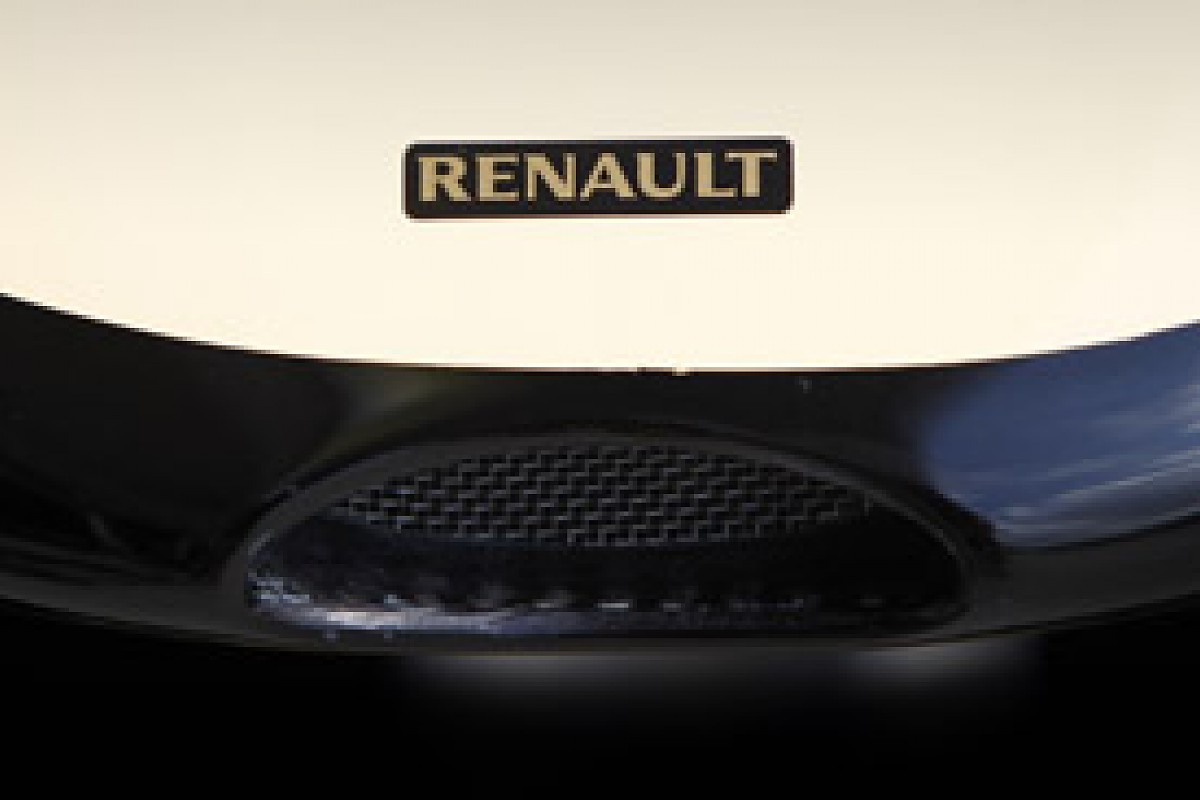 Adrian Newey's technical genius has sometimes been reeled in by rule changes © LAT
"No, I think it forces and encourages ingenuity and I don't think that should be stifled in Formula 1. I think that's what Formula 1 should all be about, but rather than iterating to the nth degree and running endless amounts of windtunnel tests or CFD analysis, it means you've got to go with your instinct, go with what you believe in, and it will either work or it won't, without having to pound around for thousands of kilometres.
"We don't even hit the FOTA limit in our windtunnel, we're well within. We would actually have to expand to hit the FOTA limits, but we're not in a position to do that."
Talking of which, as outlined last week, a meeting of 10 team bosses was held at this month's Japanese Grand Prix, with the two Red Bullers being conspicuous (uninvited) non-attendees. Given that three of the attendees were non-FOTA members, does it concern Horner that his team (plus Toro Rosso) were not invited; would he consider bringing Red Bull Racing in from the "cold"?
"No" is his reply to both questions. "I can't see what FOTA is contributing or achieving at the moment. FOTA is six or seven teams, you've got conflicts of interest between those teams, between some of the teams that have signed a Concorde commercial agreement, some of which haven't... [with two not even having been offered terms at time of writing]. I think it would be hypocritical to look at rejoining FOTA. I'm not quite sure what the actual function of FOTA is at the moment."
Given that Red Bull Racing was a founder member of FOTA, what then has changed?
"I think at the end of 2008 there was a common goal of... Honda had just withdrawn, and there were a few others that were on the bubble of pulling out of Formula 1, and it was crucial times.
"It was the one period when the teams effectively worked together for a common goal of getting costs under control with clear decisive actions, which included the amount of engines that were used, the abolition of in-season testing, which saved a significant amount of money, the limitation of personnel at the circuit, the limitation on the amount of transmissions that you could use per driver per year, and they were clear, tangible, measurable things that had a direct impact on the bottom line."