He's the reigning two-time world champion, and if his current form is anything to go by Sebastian Vettel could be about to join an elite band of two who've won three titles in a row; the others, of course, are Michael Schumacher and the great Juan Manuel Fangio, who took four in succession between 1954 and 1957.
Given where he's had to fight back from points-position-wise in this campaign, it will be no mean feat, but on Sunday it wasn't the only parallel Vettel could have drawn with the legendary Argentinean following the Red Bull driver's Suzuka rout.
Seb's victory in Japan was his 24th in Formula 1, the same number as Fangio, and means that they now share ninth position in the all-time list.
It is worth remembering that Fangio managed to score his tally from only 51 races, while Vettel has taken 96. By modern standards, though, that is still incredible and taking only his Red Bull career into account, Sebastian has secured 23 wins from 70 races - that's nearly one in three!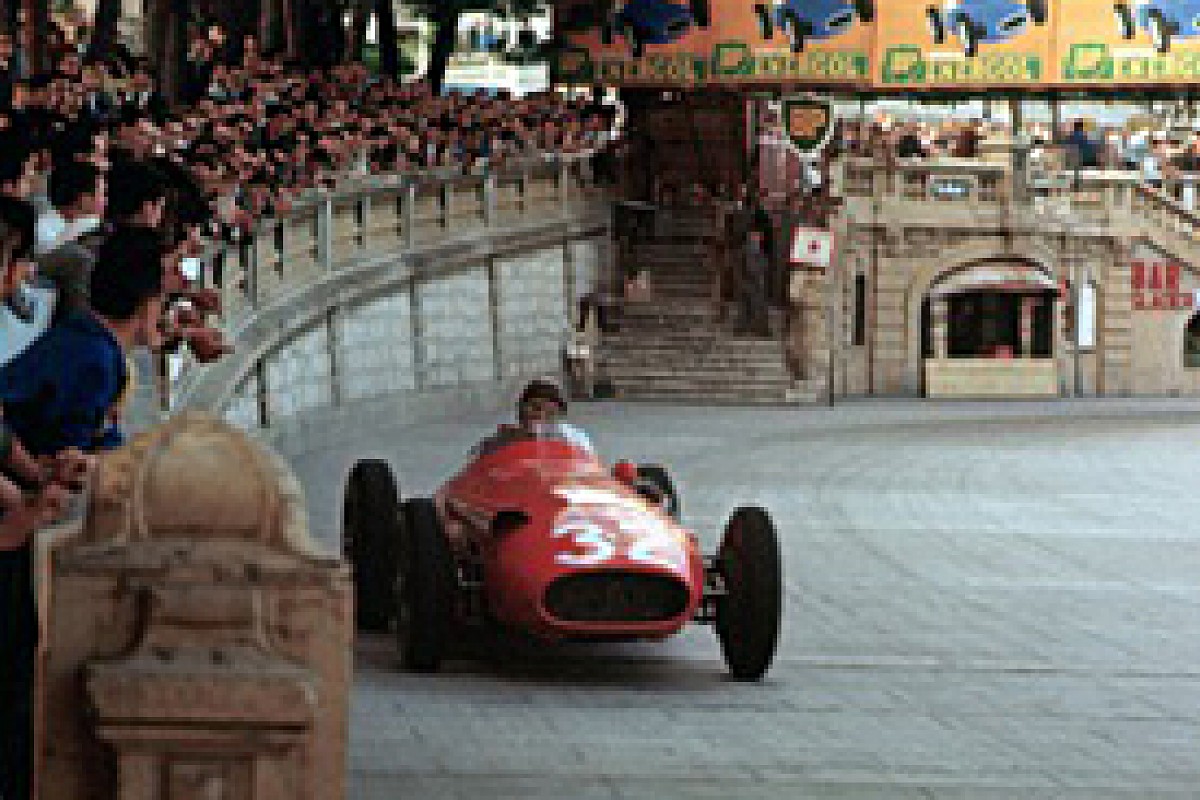 Vettel and Fangio now share the same number of victories in Formula 1 © LAT
Vettel always excels at Suzuka and his win was utterly dominant. As well as recording his second 'Grand Chelem' (pole, win and fastest lap) he also led the entire race, as he did in India last year.
It was the world champion's third win at Suzuka (not a record per se as Schumacher won six times there), but the way he achieved his victories is something of a first for this track; he is the first man to lead two Suzuka races from lights-to-flag, having produced a similarly unbeatable performance in 2009.
Vettel became the first driver able to score a back-to-back win in this most unpredictable of championships, having recently dominated in Singapore, and meant that he notched up his 42nd career podium. That's the same number as Damon Hill managed and puts him at 17th on the all-time list.
He's never been outqualified at Suzuka either, securing his fourth straight pole at the figure-of-eight track. That, by the way, is only one fewer than Schumacher's streak from 1998-2002, and is one more than Senna managed from 1988-1990.
Race
• Here's a curious fact to kick off this week's race stats: apart from pitstops, a McLaren driver has led every lap from the start of the Hungarian Grand Prix through to Lewis Hamilton's victory-clinching tour at Monza. Then, in Singapore, after Hamilton handed over the lead to Vettel when his gearbox failed, no one other than the German has led. In one and a half races, Sebastian has amassed 90 consecutive laps at the front of the field.
• Vettel led every lap of the 2012 Japanese Grand Prix, yet curiously last year in Japan there were 10 lead changes and five different drivers at the front.
• Felipe Massa recorded his first podium finish in nearly two years on Sunday. His last one was in the 2010 Korean Grand Prix (that's a 35-race wait).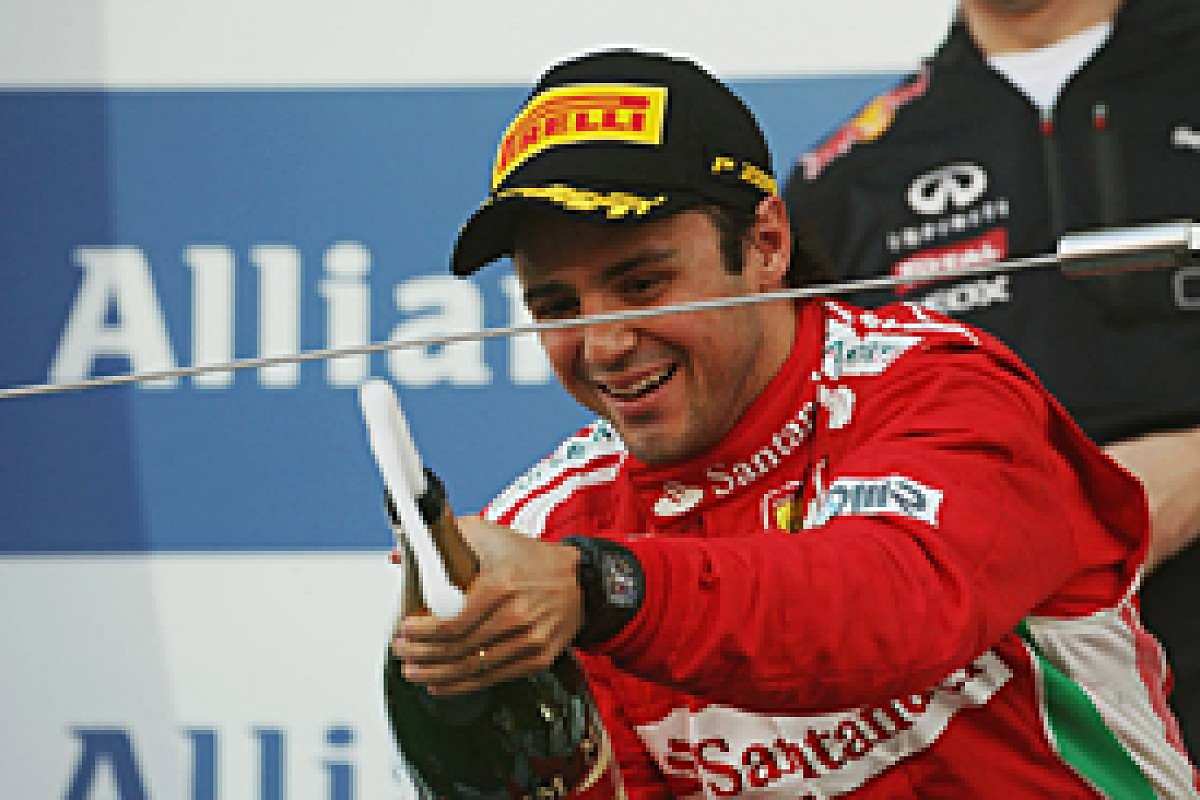 Massa took his first podium in nearly two years, at Suzuka © XPB
• The Brazilian's Suzuka podiums often seem to happen when his team-mates hit trouble: his only other one came in 2006 when Schumacher's engine expired, practically handing the title to Fernando Alonso. Since Felipe last stood on the podium, no less than 13 drivers from seven different teams have done so.
• It's also the first time in his career that Massa has been able to produce a podium finish from a two-digit grid spot: his previous highest comeback came in Germany in 2009 when he was third from eighth.
• As no doubt every F1 fan the world over knows by now, Suzuka provided the maiden F1 podium of Kamui Kobayashi's career. The Sauber man is only the third Japanese driver to climb onto the rostrum after Aguri Suzuki (also at Suzuka) in 1990 and Takuma Sato at Indianapolis in 2004.
• With Massa and Kobayashi taking their first podiums of the season, we've now seen 13 different drivers celebrate a top-three finish this year. There were also 13 in 2009, and 14 in 2008. The record was set in 1982, when 18 different men sprayed champagne.
• Kimi Raikkonen's sixth place represented his 12th consecutive points finish - that's a personal best. Though it's worth bearing in mind that when Kimi left F1 at the end of 2009, points were not awarded down to 10th position.
• Nico Hulkenberg ended Force India's Suzuka jinx with seventh position. It's the first time the team has scored points at the circuit in its current guise.
• Pastor Maldonado put an end to the sport's most heralded barren spell as he finally scored points again (in eighth) following his Barcelona win in May.
• Alonso's lead in the championship has been reduced to a 10th (from 40 to four) of what he had in the bag before the Belgian Grand Prix. Since then two close encounters with Lotus cars have resulted in zero points in two of the last four races.
• Prior to the Japanese Grand Prix, Nico Rosberg had completed all the scheduled laps run so far this season. But at Suzuka he was hit by Bruno Senna at Turn 2 as he braked hard to avoid the carnage ahead and was forced to retire.
• Now the only driver who's run all the laps so far is Raikkonen. Nico's last retirement before this one came way back in the 2011 Italian Grand Prix, when he was hit Vitantonio Liuzzi.
Qualifying
• After four straight races without recording pole, for the first time this year Red Bull locked out the front row. The last time it achieved this was in the 2011 Brazilian Grand Prix. That year Red Bull locked out the front row seven times.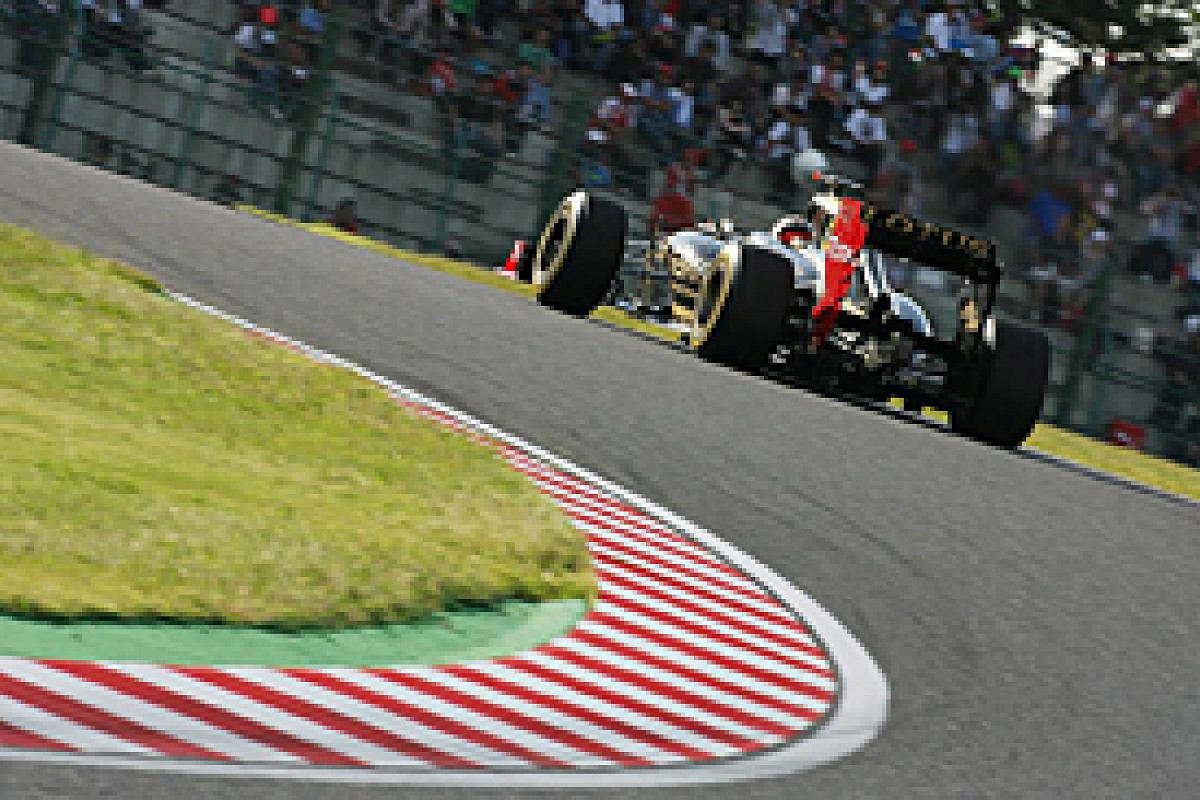 A team-mate (Grosjean) outqualified Raikkonen at Suzuka for the first time since 2004 © XPB
• Kimi Raikkonen was outqualified by a team-mate in Suzuka for the first time since 2004 (David Coulthard).
• The Japanese Grand Prix marked the 50th race in succession that Hamilton made Q3, and the 10th in a row that the final qualifying segment featured a Force India.
• Japan marked the worst starting positions of the season for Mercedes, with Rosberg 13th and Schumacher demoted to 23rd because of his Singapore-related 10-place grid penalty. In Belgium Schumacher had started 13th and Rosberg was demoted to 17th.
• Timo Glock took his best grid spot (18th) since the 2010 Brazilian GP, when he was 17th.