In an alternate universe, Mario Andretti is the 1982 Formula 1 world champion. Instead, that season marked his first year back in North America after a successful, if recently frustrating, career in grand prix racing. At the time he expected his departure from F1 to be a permanent one, but an angry Carlos Reutemann and an injured Didier Pironi opened the door for three farewell races with Williams and Ferrari, culminating in an extraordinary podium finish at Monza.
To understand how it all came about, it helps to hit the rewind button. Going into the 1981 season, Andretti had been faced with the choice between moving from Lotus to either McLaren or Alfa Romeo.
He suspected that the McLaren would be strong, but his personal relationships within the Alfa camp, which included his close friend Gianni Marelli and Niki Lauda's former Ferrari mechanic Ermanno Cuoghi, proved too powerful a lure. Besides, the Alfa had recently looked decent on the track too, with Bruno Giacomelli leading most of the 1980 US GP before retiring with an electrical problem.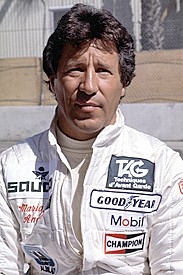 Andretti had high hopes for his tie-up with Williams, the team that took Rosberg to the '82 crown... © LAT
But ultimately, heart ruled over head. And it was the wrong call. That year's version of the Alfa 179 was no threat to the frontrunners, and the team put itself at a further disadvantage by refusing to copy Brabham's cunning hydropneumatic system. This was the year the FIA attempted to neutralise 'ground-effect' aerodynamics by banning sliding skirts and imposing a minimum ride height; Brabham's system brought the car to the requisite height in the pits, where it was measured, then compressed under aerodynamic load to a more optimum height while it was out on track.
McLaren, meanwhile, chose 1981 to deliver the groundbreaking MP4/1, the first car to feature the now-standard carbonfibre composite monocoque. The following year's MP4/1B was a contender in the hands of John Watson. It's intriguing to think of what Andretti might have been able to do with it.
Instead, 1982 began with Andretti back in the States preparing for an Indycar return with Patrick Racing. Any regrets about the way things had panned out in F1 were snuffed out as soon as he recalled how bad the Alfa was (a few years later, he told journalist Nigel Roebuck that the car "made leaving F1 a lot easier than it would have been").
Back across the Atlantic, one of F1's strangest seasons was already starting to take shape as Carlos Reutemann had a falling out with Frank Williams and abruptly quit the sport at the second race of the year in Brazil, leaving Williams without a driver for the upcoming race at Long Beach. Shortly afterwards in Pennsylvania, Andretti's phone rang.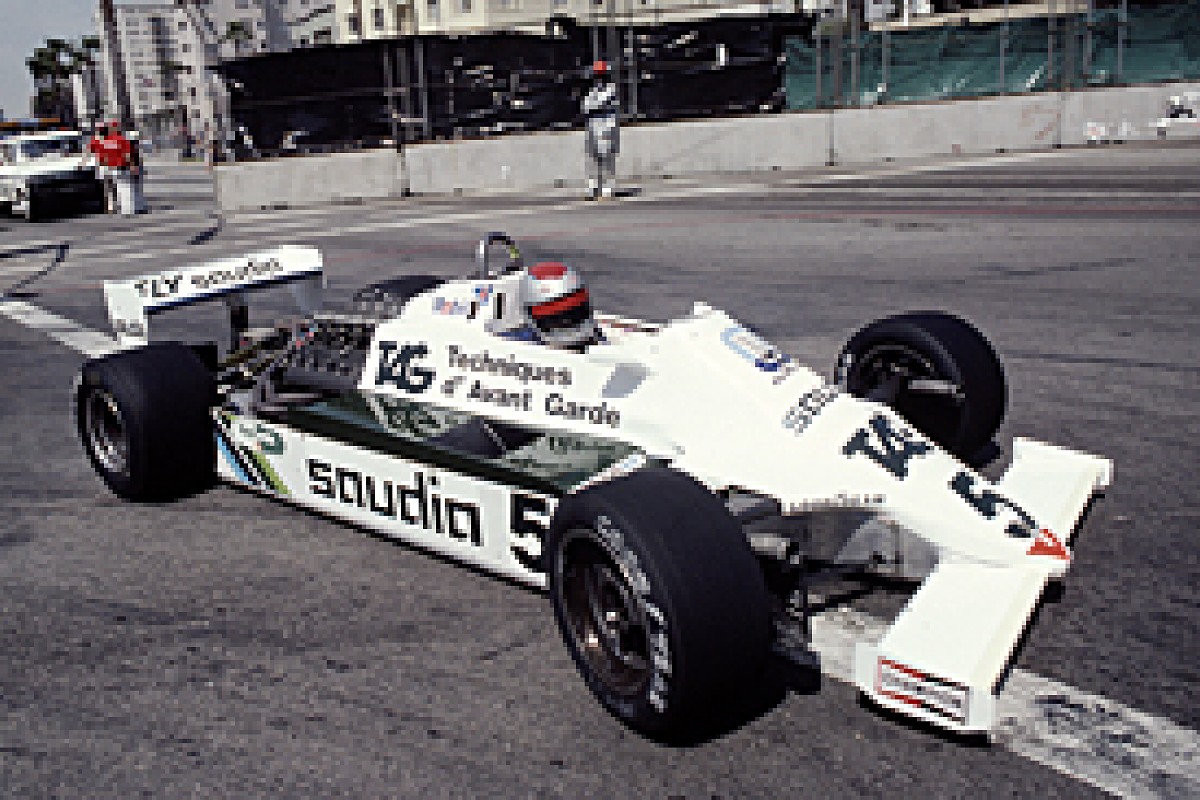 ...but he coudn't find a happy set-up on his outing at Long Beach © LAT
"The Williams was competitive, so I sort of welcomed the opportunity," Andretti recalls. "Unfortunately there was a big disconnect there. We tested at Willow Springs with the car, and Willow is all high-speed, and that's when the cars were so stiff because of the immense downforce that they had.
"But Long Beach, characteristically, is not a real downforce circuit; it's very bumpy, and you have to have some pliability with the suspension. And because I wasn't a regular member of the team, I could not convince them of that. There was hardly any suspension movement. I was screaming about it - the car felt terrible. I had no feel for the car. I think in the race I had a slight crash [on lap 19]. But it was unfortunate, because I was really looking forward to doing a good race with Williams. That was disappointing."
Andretti returned to his duties in Indycar, and F1 marched on to the next race at Imola, where Pironi infamously triumphed in an intra-Ferrari duel with Gilles Villeneuve. A fortnight later, Villeneuve was killed at Zolder. The following month, Riccardo Paletti died in an accident at Montreal. In August, Pironi shattered his legs at Hockenheim. Andretti's phone rang again, and this time it was Ferrari on the other end.
"Technically, I was supposed to ask Patrick [Racing, the team he was driving for in the US, before he took up the Ferrari drive]," Andretti says. "But I said, 'I'm going'. They were like, 'what?' I said, 'I'm going!'
"I had never run a turbocharged Formula 1 car at that point, and they were different beasts. We were slated to have two days of testing at Fiorano on Saturday and Sunday, and so I arrived on the red-eye [flight] to Milan on the Saturday morning, and drove to Modena.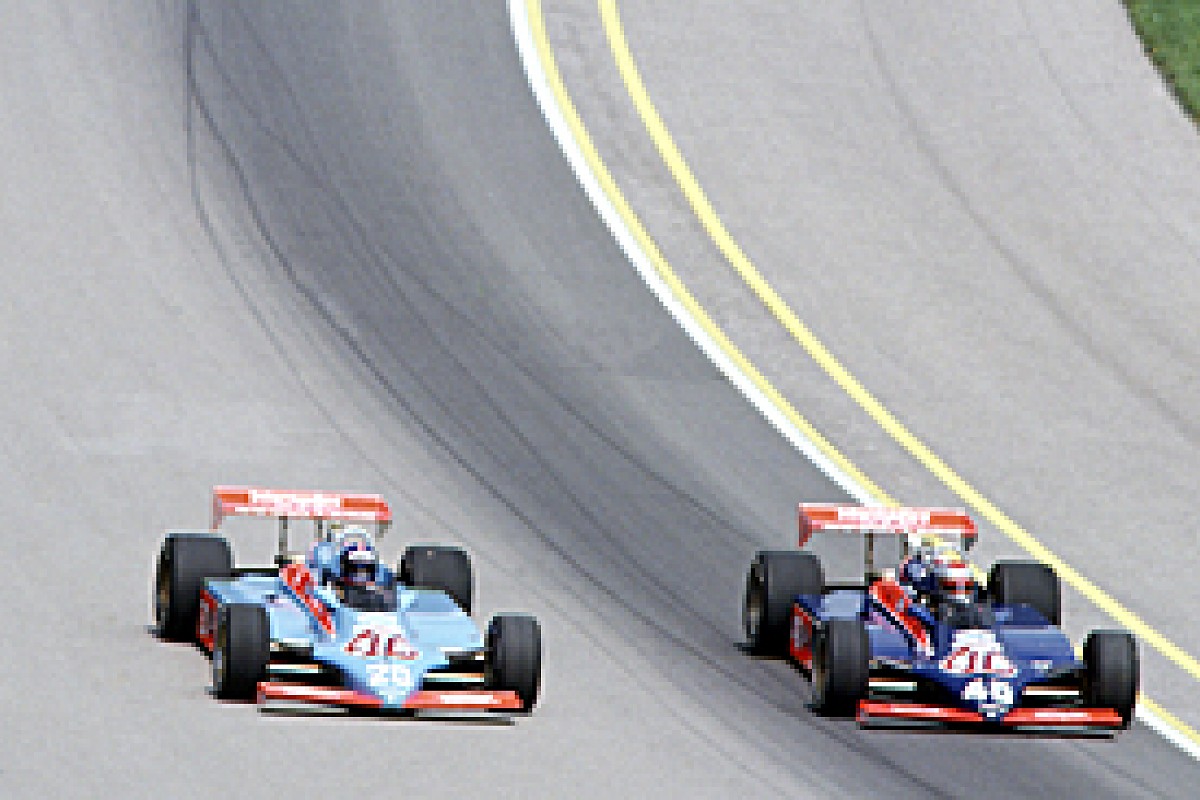 Andretti (right) had left F1 at the end of 1981 to race Pat Patrick's WildCat in IndyCar © LAT
"I was fitted in the car, and we did a shakedown, and I immediately felt good with it. The car felt good. I felt right in my element. We kept running, tested a few bits and things like that, and at the end of the day with new tyres and qualifying boost, I set a new record for Fiorano.
"I ran 87 laps that afternoon, and we had no new pieces to test, so I gave everybody the day off the next day. They were all happy, I was happy with the car...
"What was funny was, they had probably 15,000 people watching there, out on the perimeter, because the news [that Andretti was testing with Ferrari] was out. And I was supposed to test the next day. Instead, I loaned a Moto Guzzi, and told my wife that we were taking a ride up in the mountains, just have a nice day out. We were whizzing by Fiorano, and there were people with tents all set up, waiting for us to test!
"There was nothing official, it was all hearsay, and on Sunday they were all set up to watch testing and nothing went on. But again, I felt very good about the car; I had a great relationship with Mauro Forghieri, he trusted my input, I trusted him, it was immediately very good. Going into Monza I felt that we were going to do very well. I thought it was going to be a fun weekend."
Despite the catastrophic accidents that had marred the season - including Pironi's, which had created the opening at Ferrari in the first place - Andretti claims that the safety aspect gave him no cause for second thoughts.
"Safety is always a concern, and it's a work in progress," he says. "It was beginning to be addressed more vigorously then. But when you're in it, you're in it. No matter what your concerns are, either you're in or you're out. Once I'm committed, I'm committed. I'm on the dance floor, I'm going to dance. Whatever music is thrown at me, I'm going to dance."
Come race weekend, Andretti's optimism about the car proved well founded when he narrowly beat Brabham's Nelson Piquet to pole position.
"I loved the car," he says. "It had an incredible amount of power, especially in qualifying. I mean, I was fifth gear through the Lesmos and spun the tyres in the middle of the corner. Un-be-frickin-lievable. According to Forghieri, in qualifying we had over 1000 horsepower.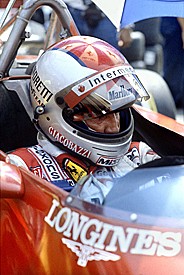 Mario took a third place at Monza on his penultimate F1 outing © LAT
"I did botch up the start a little bit, because I had only one practice start that I did on my own," he says. "But I think I'd have won the race - I lost the left-side turbo with 10, 15 laps to go, and I had no straightline speed. I got passed by the Renault [of eventual winner Rene Arnoux], and then my team-mate [Patrick Tambay] also passed me."
By that point, Andretti was already committed to Newman/Haas for the following season. So as triumphant as the Ferrari return was, it would only ever be a cameo. His final F1 outing at the next race at Las Vegas was less successful, but after the highs at Monza, Andretti was pleased to sign off on his F1 career with an exclamation mark.
"I'm just so happy that it ended that way as far as Formula 1 goes, on a positive note," he says. "Even though Vegas ... we went to Vegas, that Mickey Mouse circuit that they had there, and I had a right-rear suspension failure. But the car didn't feel as competitive there.
"My highlight was Monza anyway. It was fabulous - very satisfying. I felt good about myself with that, because everybody always casts doubts. But when things are right, they're right."