Britain and Germany may be divided by their football teams, but in qualifying at least Hockenheim much resembled the waterlogged Silverstone of the previous week.
The Germans and the British love a bit of banter. The Germans like to boast about their football prowess and Brits shout about, well, other things, but a far less controversial topic of debate between the two nationalities - apart from each other's sense of humour - is the weather.
After a rain-soaked weekend at Silverstone, Hockenheim delivered more of the same, even if it did hold off on race day. However, as used to irk Paul di Resta during his DTM days, the rain prompted several Germans to declare that it was "British weather".
So credit to Lewis Hamilton, who laughed at that suggestion. "It's German weather, don't blame it on the English!" he said.
Sebastian Vettel scored a point back for the Germans on Saturday. As the heavens opened in qualifying, he switched from his German GP crash helmet design to his Silverstone special. Touché!

Hamilton was the centre of attention in the build-up to the German GP, as he prepared to make his 100th start in Formula 1. There was little fanfare over the weekend about that fact, either from him or McLaren, though.
Maybe that was because, as Lewis put it, "You shouldn't celebrate getting older." Or perhaps it was because, in these modern times of 19- or 20-race seasons, getting to the magic 100 doesn't take quite as long as it used to.
Shortly before the race, however, McLaren did celebrate the milestone, which included revealing a special logo it had produced for the occasion.
McLaren also put together a piece on its website, where Hamilton chose 10 races that have stood out for him in his F1 career.
Because he was picking just one from each block of 10 starts, it couldn't be considered a 'Top 10' such as the one compiled by AUTOSPORT F1 editor Edd Straw, but it was still fascinating.
You can read what Hamilton had to say about each of his own choices here:
Canada 2007
Fuji 2007
Britain 2008
Brazil 2008
Singapore 2009
Brazil 2009
Belgium 2010
China 2011
Abu Dhabi 2011
Canada 2012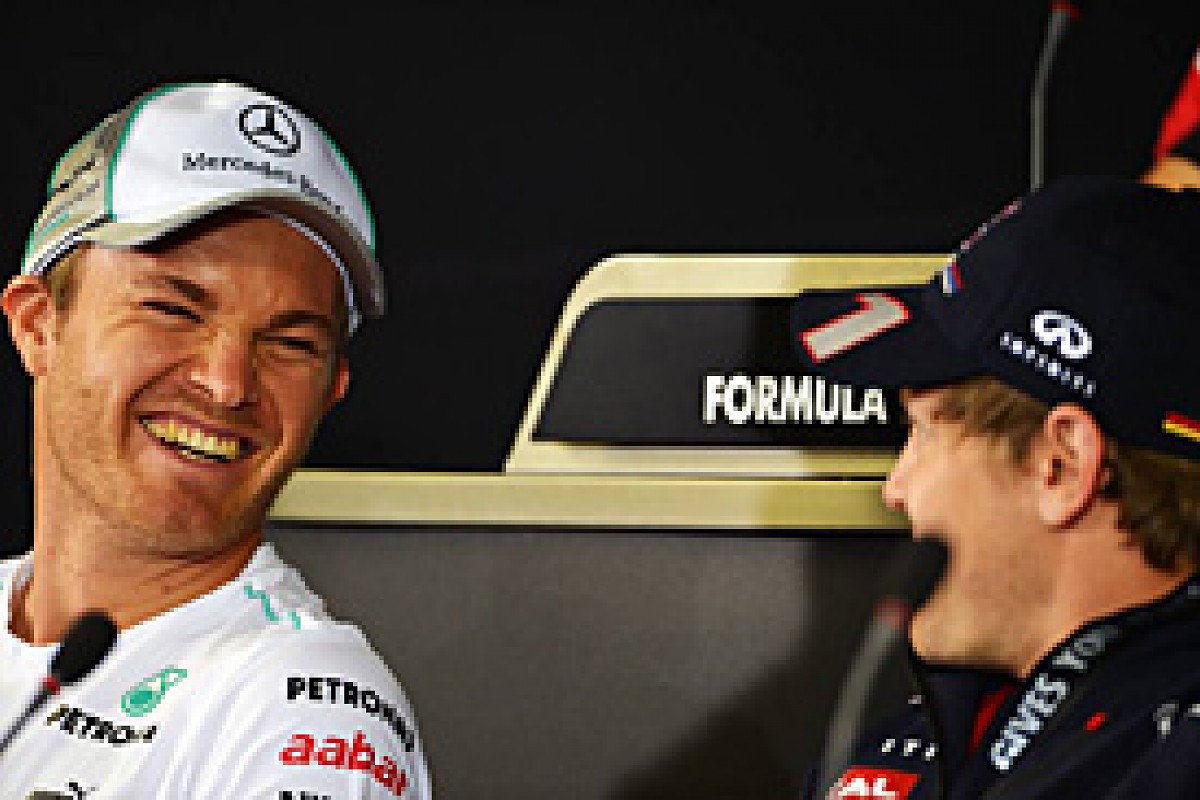 While a few drivers spared some kind words for Hamilton's feat this weekend, there was - understandably - more admiration flowing in the direction of another sport, as the 2012 Tour de France cycle race reached its conclusion this weekend.
"You can learn a lot from those guys," said Jenson Button of the Tour's top riders. "It's just as much a mind game as it is a physical one.
"It's impressive. I did a cycle race last weekend - 130km in the hills, with 2,700 metres of climbing. I did it once, they do it every day - for three weeks!"
Fernando Alonso is another driver fascinated by the sport, although the absence of former Tour winner Alberto Contador, his countryman and close friend, meant he wasn't as happy as the British contingent about this year's event.
But as a cycling aficionado he was full of praise for winner Bradley Wiggins.
"It's been a sad Tour de France for us Spaniards," said Alonso. "We miss Alberto. Britain can win this one, because next year we will be back. [Wiggins] has shown he deserves it this year, he is very impressive, so I am happy for him."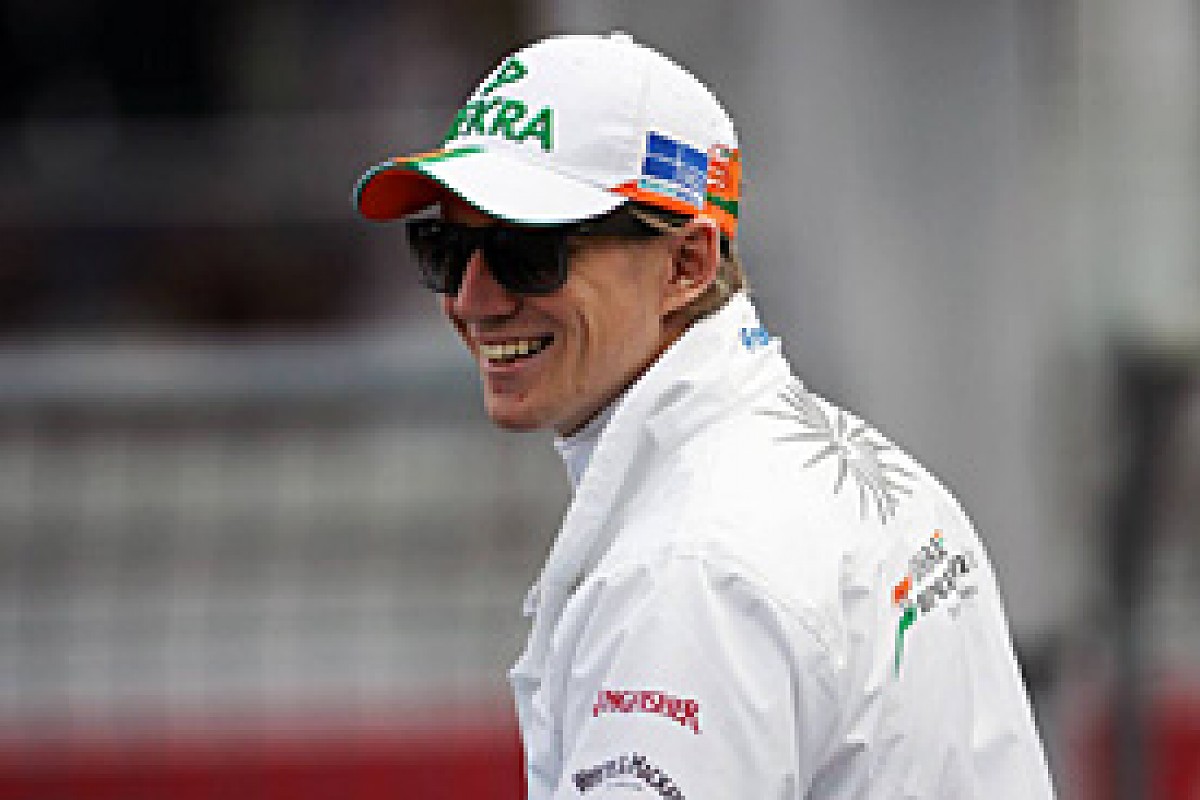 Sebastian Vettel didn't look like a man under pressure to break his home GP duck in the run-up to last weekend. In fact, shortly after telling the story of watching trackside at Hockenheim as a five-year old while Michael Schumacher's Benetton charged through the trees, he appeared to have rediscovered a childhood mischievous streak. And all while sat alongside Schumacher, 18 years his senior.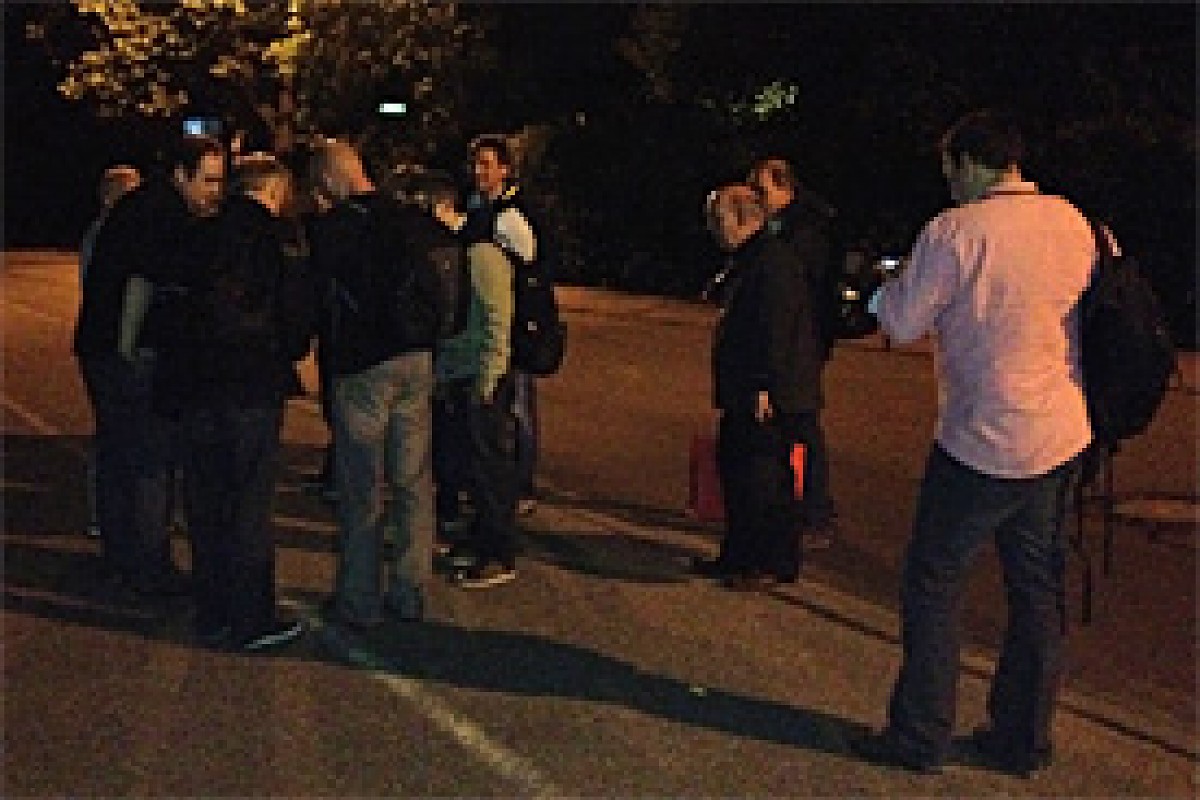 Rosberg and Vettel shared a laugh during the press conference © XPB
The fun began when Nico Rosberg answered a question in the pre-race press conference, but was sitting far too close to his microphone. Not only did that make him hard to understand, everyone in the room got an ear-bashing, too.
Vettel was in fits of laughter, and when he regained his composure he grabbed Rosberg's microphone and held it up to his mouth to make the situation even worse.
Team-mate Mark Webber then got in on the act, bellowing into his mic: "Did you get that?! Did you check the radio volume?!"
Rosberg thought little of it, but then had Vettel in stitches as he made exactly the same error the next time he spoke. That prompted Schumacher to get in on the fun, too, giving a quick "One, two, three" sound check before answering his next question. His Mercedes team-mate didn't flinch.
The days when 100,000-plus German fans turned Hockenheim's stadium section into a living shrine to Michael Schumacher have long passed. With the track having to work ever harder to draw anything approaching a capacity crowd (despite a healthy attendance on Sunday), Force India driver Nico Hulkenberg offered his support to the ticket push pre-event.
Hulkenberg helped with ticket sales © XPB
There was a time when Hulkenberg was referred to as the new Schumacher, before his crown was usurped by the emerging Vettel. However, he took a very literal approach to helping out with the ticket sales - by manning the sales telephones.
It can't have been good for his ego, though, for in response to "Hello, this is Nico Hulkenberg", most callers simply proceeded directly to purchasing their tickets rather than reacting in amazement to finding one of Germany's quintet of drivers being at the other end of the phone.
Then again, that probably says more about the way we all interact with those who are faced with answering such telephone calls every day than with any anonymity on Hulkenberg's part!
Friday night at Hockenheim offered Ferrari the chance to host its rescheduled British media dinner, which had been postponed from Valencia when the Scuderia realised that it clashed with an evening put on by customer team Sauber.
The postponement had been handled with good humour by Ferrari, as it came in the wake of the Swiss team beating the might of Maranello in Canada.
The British media trying to find its way back © autosport.com
Towards the end of an entertaining evening, where the food was as good as you would expect from an Italian team, Stefano Domenicali made an appearance. It was brief, but long enough for him to reveal that he will be going to London to watch his favourite sport at the Olympics - basketball.
"In Italy, the TV coverage of the NBA is excellent, so I watch it a lot," Domenicali revealed. And his favourite team? The Boston Celtics.
The late finish to the event meant that there were no shuttles to take the British press pack to the media car park. It was quite a long walk, which eventually went pretty badly wrong, and ended up with a large group of Brits wandering the quiet streets of Hockenheim. Eventually, after stopping a bemused local driver in the middle of the road, and firing up some smart phones, everyone made it to their cars a fair bit later than expected.
Let's hope they all do a better job of getting themselves to the Hungaroring this weekend.