The Concorde Agreement, the document that outlines Formula 1's technical, governance and financial aspects, is so secret that not even Julian Assange of Wikileaks infamy has access to a copy - and rest assured that situation is not through lack of wanting.
Yes, there is a version of the 1998-2007 document floating about the internet, but sources are adamant any resemblance between that agreement and the current covenant is restricted to the name, for where the former granted then-FIA president Max Mosley swingeing regulatory powers, and commercial rights holder Bernie Ecclestone an effective 77 per cent of the sport's revenues, the 2010-2012 edition dramatically curtailed the governing body's powers (to eliminate the risk of systemic abuse) while the CRH now retains around 45 per cent of revenues after expenses (hooray!).
So well-maintained is Concorde's confidentiality that not even folk who had sight (or a copy) of its 100-plus pages of legalese, but have since become disillusioned with the sport's direction, are prepared to spill its contents via Mr Assange's website. Ask former team bosses about Concorde, and their eyes cloud over before pressing commitments are politely but firmly feigned.
The document consists of 12 schedules as follows:
- Schedule 1 Signatory Teams
- Schedule 2 Team Details
- Schedule 3 Definition of a Constructor
- Schedule 4 Grand Prix Host Contract (Promoter/CRH)
- Schedule 5 Grant of (Commercial) Rights
- Schedule 6 Grand Prix Host Contract (National Sporting Body/FIA)
- Schedule 7 F1 Technical Regulations (as prevailing from time to time)
- Schedule 8 F1 Sporting Regulations (as prevailing from time to time)
- Schedule 9 F1 Governance
- Schedule 10 Financial
- Schedule 11 Driver Contract Recognition Board
- Schedule 12 Definitions
McLaren and Red Bull are among the six teams said to have signed a Memorandum of Understanding... © LAT
Then, in addition to the schedules, Concorde contains a number of clauses (22 according to our source), each of which is legally binding, yet in the best traditions of lawyer-speak is suitably vague, containing sufficiently large loopholes to drive a full grid of F1 cars through at breakneck speed - as we shall see.
As previously outlined, the current agreement expires at season-end, thus leaving a remaining shelf life of under five months. Noises from various quarters have it that a Memorandum of Understanding has been signed by certain of the teams - at last count six, namely Red Bull, Ferrari, McLaren, Lotus, Force India and latterly Williams.
That leaves 50 per cent of teams, remarkably including Mercedes, out in the cold at this point. The German-Arab team is likely to remain thus until a) it is granted a similar deal to those offered to the three top teams; b) a Munich court rules whether Ecclestone should be pursued after German banker Gerhard Gribkowsky confessed to having received a multi-million pound bribe from the F1 tsar during the sale of BayernLB's share of F1's commercial rights.
While Ecclestone and his employers at CVC Capital Partners - which owns just over 35 per cent of F1's rights after going on a sales spree that reduced their holding from 63 per cent, yet are insistent they retain full control - suggested ahead of the (now-aborted) Singapore IPO that the new Concorde is basically done and dusted, the bottom line is that six teams, including one of the most respected names in the sport, plus the FIA (!), have not signed up to CVC's vision for the next seven years.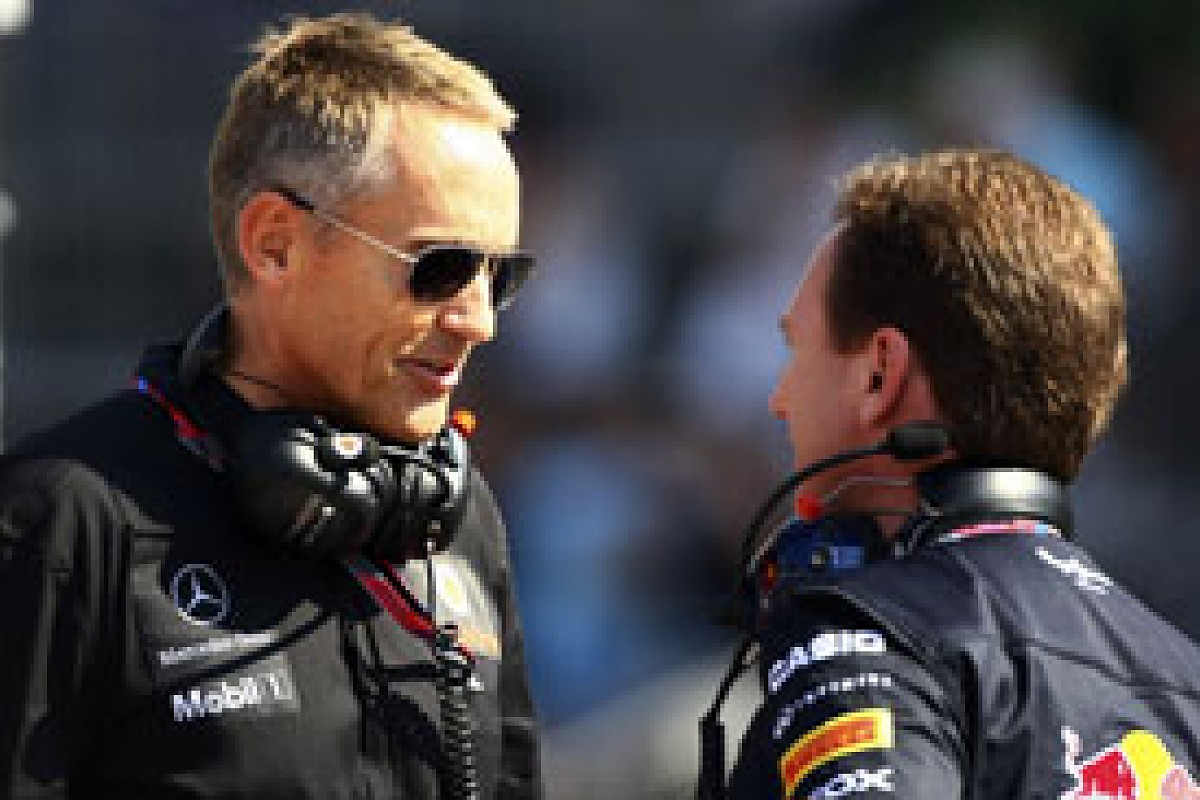 ...while sources suggest Mercedes is among those still yet to commit © LAT
The affair has a deja vu ring to it: in May 2006, a year-and-a-bit before the 1998-2007 Concorde expired, Ecclestone declared that five teams within the GPMA - forerunner of FOTA - had agreed an MoU with himself and Donald McKenzie, CVC's managing partner. Five teams then equalled 50 per cent of the grid, and, as history relates, not only did it take another 3.5 years, but also the departure from office of Mosley and exits of Honda, BMW and Toyota before an acceptable deal was struck.
Thus it is clear this will run and run - which will impact seriously on the 2013 calendar, the first draft of which is expected about now. Germany and Hungary have traditionally been the events at which Ecclestone has released 'discussion schedules' to the teams, and it is no secret that he has major expansionist plans - with talk being of 24 grands prix eventually, a 50 per cent increase in just 10 years. (The 2003 season comprised 16 rounds.)
After all, what easier way of adding to CVC's pile than by increasing the number of races at an average of $30m per grand prix while simultaneously enabling the CRH to up TV revenues on the basis that a 20 per cent fixture increase warrants a 20 per cent rights' fee increase. Of course, it doesn't quite work that way, but Bernard is never shy when it comes to seeking (and covering) every angle...
One of the Agreement's clauses restricts the number of grands prix to 17 per season, although a maximum of 20 are permitted subject to 'Team Consent'. Just how easy it is for Ecclestone to obtain such 'Consent' became clear on Bahrain Friday when this column put it to the five team bosses during the FIA Press Conference that, despite their insistence that they were contractually obligated to race, the event could have been avoided had they withheld 'team consent'.
The entire discussion may be accessed here, but the crux of the matter is, as McLaren team principal (and FOTA chairman) Martin Whitmarsh succinctly said: "In theory we do [have input], but the commercial rights holder... has to get the races into the calendar and typically we're not consulted individually on each race."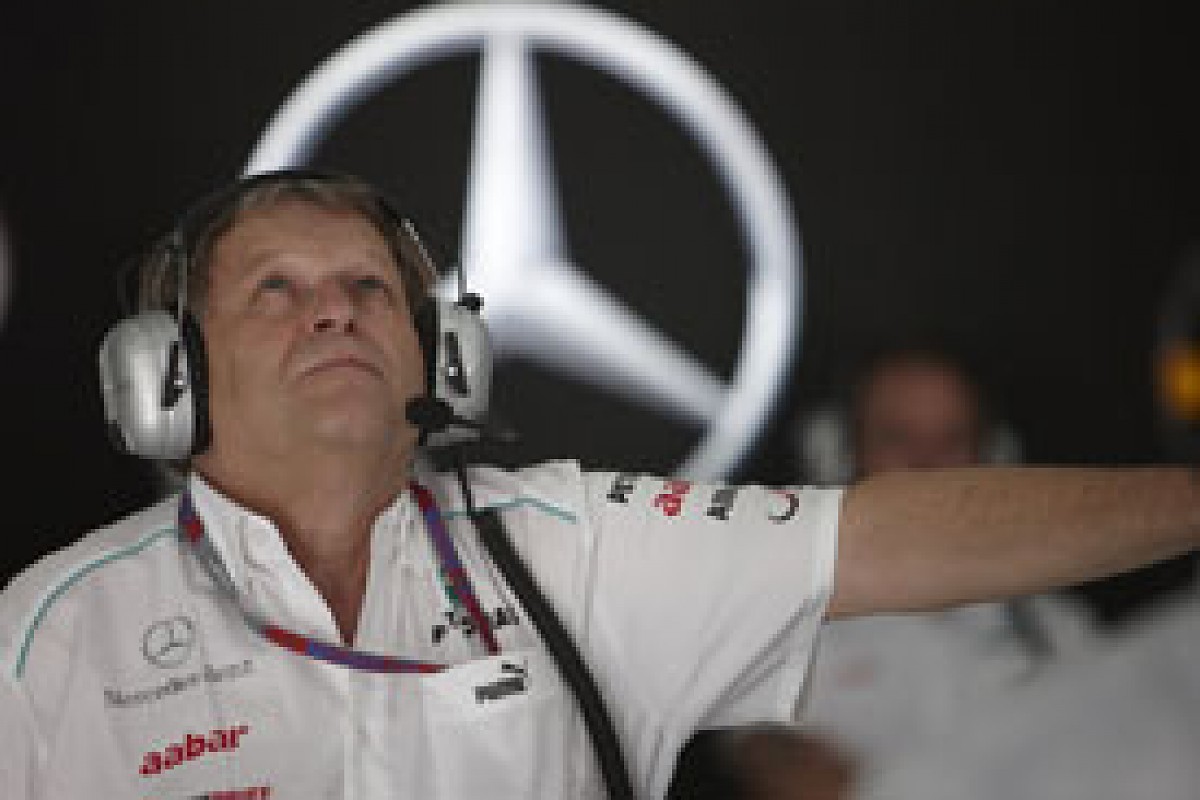 The obvious interpretation is that not all teams are consulted on all additional rounds - after all, nowhere does Concorde refer to 'majority' or even 'unanimous' consent - so the consent of just one team could be deemed to be just that - 'Team Consent' - and forget not that McLaren is 50 per cent owned by Mumtalakat, the Bahraini sovereign wealth fund that also owns the circuit and hosting body.
Talk has it that the 2013-2020 Concorde will make provision for 20 rounds, with a maximum of 24 by 'Team Consent' - and, despite team principals lately making cooing noises about calendar expansion and how it should aid in growing their businesses, the reality is that only one entity gains therefrom - the CRH - unless the teams are disproportionately rewarded for the additional four races.
Consider that Ecclestone has not achieved multi-billionaire status since acquiring the rights 15 years ago by giving money away, then consider the facts as they stand at present, and the impact of an additional four races.
At present the average team operates on a budget of approximately $100m, around 25 per cent ($25m) of which is made up by so-called 'Bernie Money', around $10m on driver-dependent deals and the balance ($65m) from sponsorship. With the global economic crisis plus advent of the Resource Restriction Agreement, a form of which is likely to be enshrined in future regulations, teams have endured cut-back after cut-back, and are currently operating on the absolute limit, so much so that they are increasingly forced to employ pay drivers.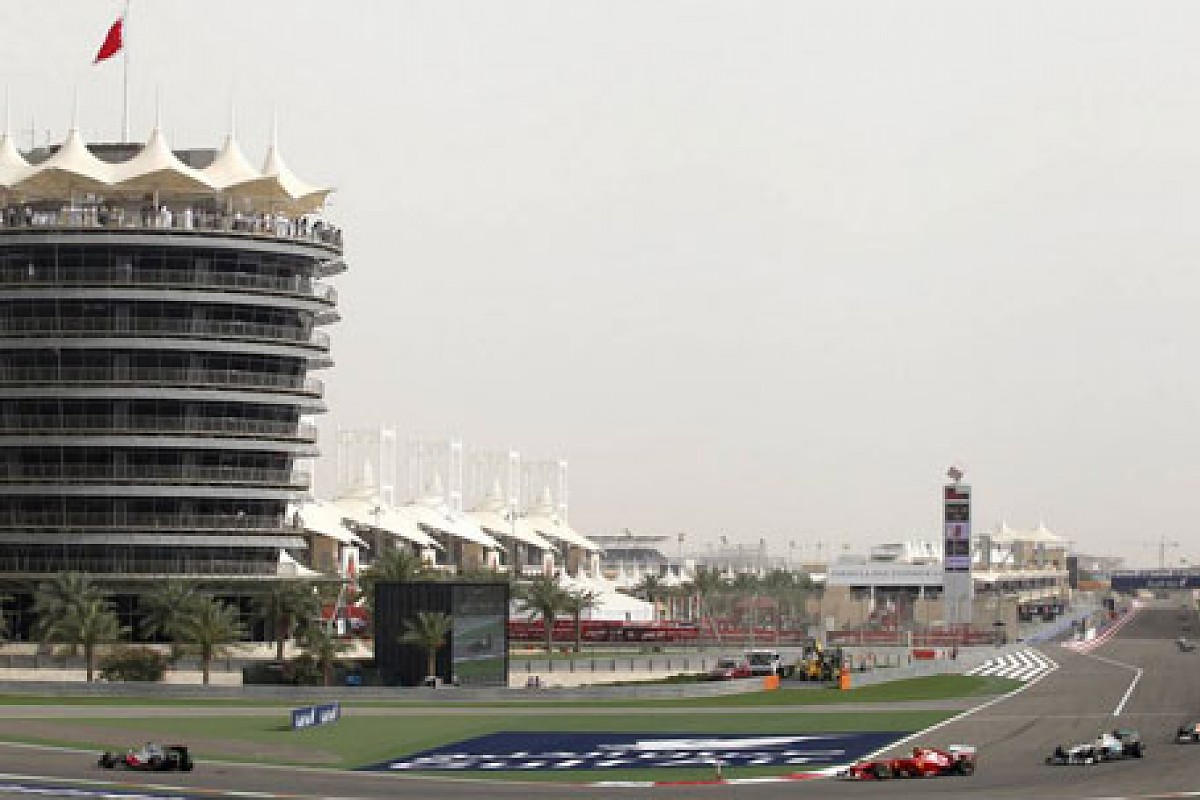 Calendar expansion would have different implications for Bernie Ecclestone and the F1 teams © XPB
A truism of F1 is that each lap covered costs a minimum of $2000 - and obviously the greater the number of laps, the greater the budgets required. Thus a 20 per cent increase in grands prix will impact proportionately on the bottom line - meaning the average team will need to procure $30m from the CRH, $12m from drivers (i.e. driver sponsors) and a whopping $78m from external sources.
Put differently, where Bernie need shell out only $5m to a given team (recoverable from bankable contracts), the operation will need to find an additional $15m to cover the increased costs of competing on four additional Sundays - and that is without factoring in the toll on staff and equipment.
By the nature of the calendar most, if not all, of the additional races will be outside Europe - already Ecclestone is talking an additional US leg, a round in Argentina and races in South Africa, Mexico and Russia - all of which places additional strains on team personnel and partners such as engine and lubrication suppliers, plus the likes of Pirelli.
While he covers a portion of the airfreight and air tickets, it is just that, a portion, with teams forking out the balance. Thus the impact is substantially greater than if the additional four races were to be staged in Europe - a continent the CRH is systematically snubbing.
Given that most teams are currently battling to procure equitable sponsorship at present, what are the chances of their raising an additional $20m or so per annum? Yes, TV exposure may rise 20 per cent, but will a Vodafone or Santander pay 20 per cent more for their logos to be seen an additional four times per annum? Will a Petronas shell out a fifth more to be seen in countries where it has zero business, or a PVDSA pay a premium for having a Venezuelan race in Russia? The fact is that all companies had finite budgets even before recessions hit the world, and the sport's various scandals hardly endear it to decision takers.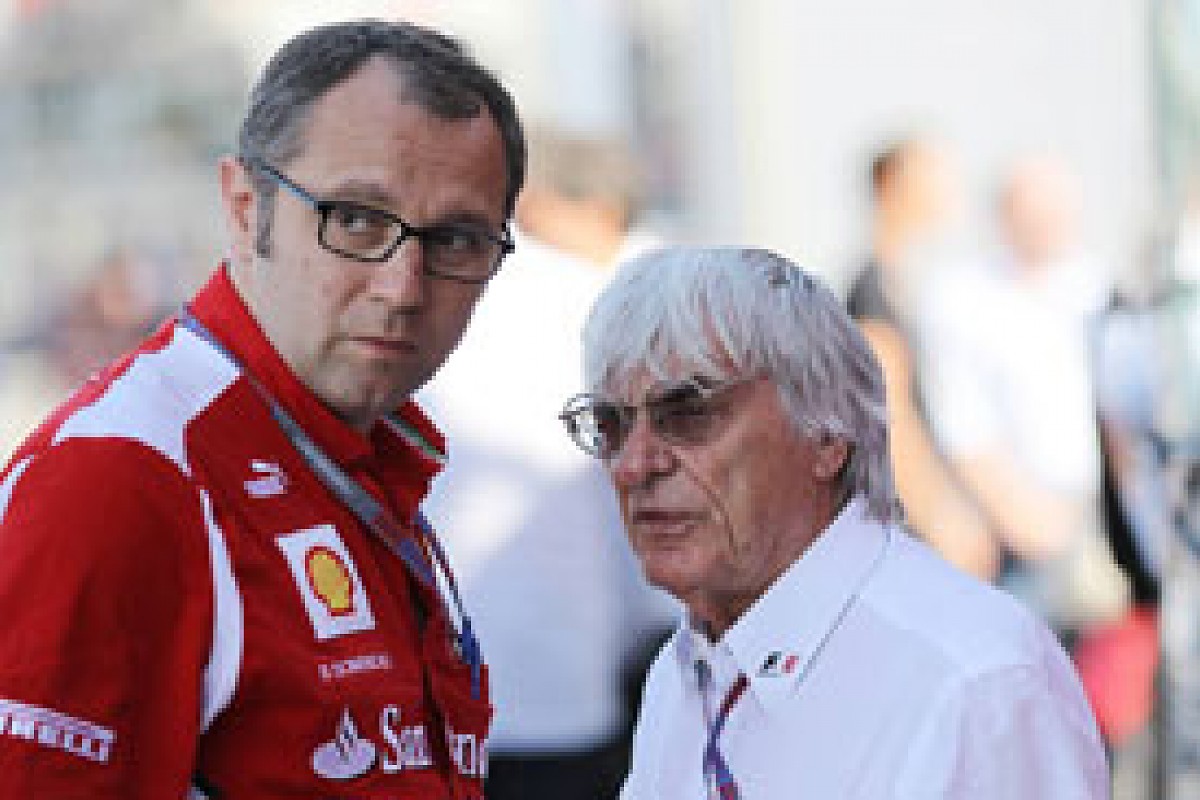 TV exposure, through outlets like Sky, could increase revenues © XPB
Then there is the question of viewer fatigue, coupled with time shifts and the sheer scale of alternate entertainment available to TV viewers, and, not least, Ecclestone's increasing desire to place F1 on pay-per-view TV, which by its nature attracts fewer viewers.
At present race fans find it challenging to justify spending 20 Sunday afternoons indoors, while cluttering Sunday evenings with grands prix run in western time zones is not the answer, either: a race once or twice per annum at 1900 in Europe is tolerated by most families, but six at prime time? Equally, early statistics indicate Sky attracts around 20 per cent of the BBC's eyeballs, so obviously PPV is not pulling numbers, either.
The lack of a Concorde Agreement precisely at the point of the year when teams pitch intensively for funding, doubt surrounding the F1 future of the oldest car company in history, the Munich matter, continuing wrangles over the 2014 regulations and the FIA's postponement of the closing date for 2013 entries to September 30 - albeit for good reason - are all hardly conducive to a healthy sport. And at present, sponsors seek health and stability above all else. Combine all these factors, then try squeezing an additional 20 per cent (at least) out of the moneymen...
The bottom line is that any expansion of the calendar will kill the teams from the mid-grid backwards and impact severely on the frontrunners - all while CVC et al cream increasing amounts of wedge. For once the lack of a Concorde could be F1's saving grace.