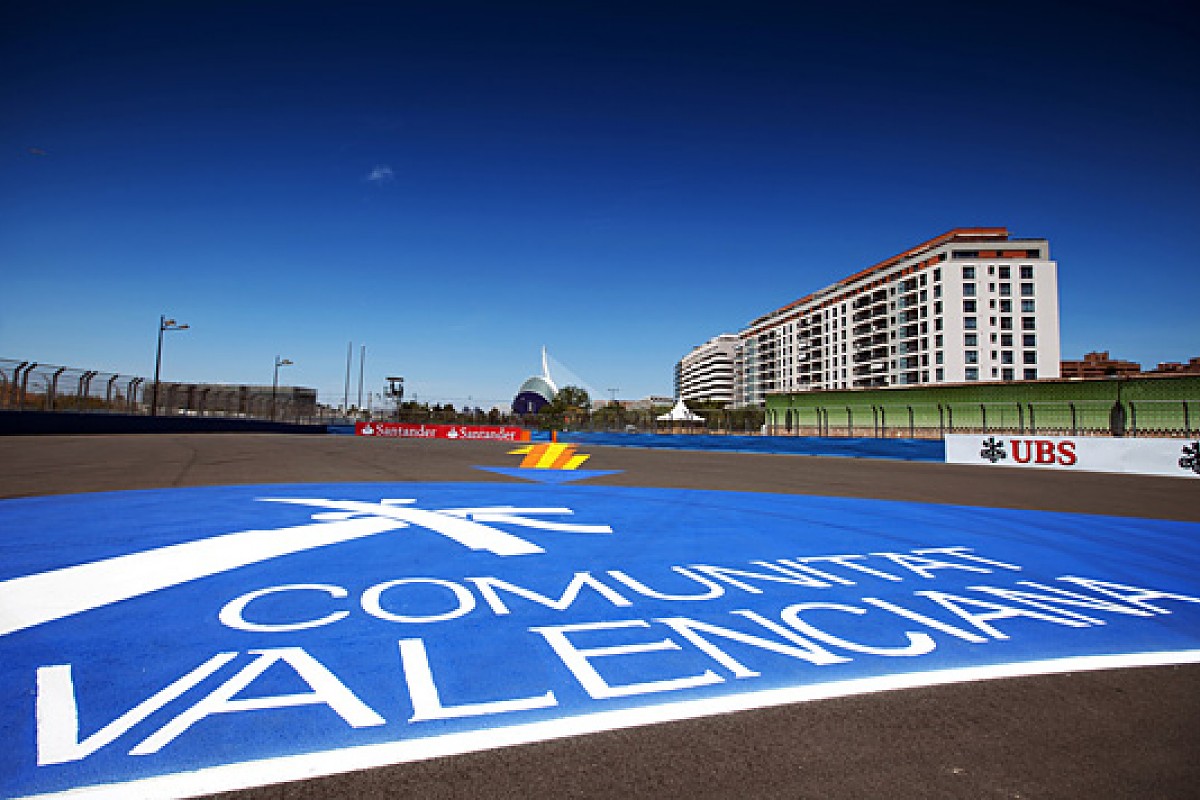 Amazing sunshine; a beach within a few hundred metres of the race track; a harbour side location; boats between the hotels and the paddock; celebrity stars like Roberto Carlos and Eric Clapton; a sensational race and superbly emotional winner: the European Grand Prix at Valencia had all the ingredients that should make it one of the very best Formula 1 races on the calendar.
Yet somehow there has always seemed to be a tiny spark missing that instead leaves the paddock fraternity without that feeling of excitement that it gets when it walks through those swipes gates in to Monaco, Montreal or Singapore.
And it is hard to explain exactly what that magic missing element is, for there is not something obvious that sticks out as being at fault.
Perhaps one factor is that with the paddock being so large - and dwarfed by the America's Cup buildings - it saps a lot of the atmosphere as everyone is too spread out for that gossipy buzz that defines places like Melbourne and Montreal to take hold.
Could it be that Valencia as a city is such an amazing place that F1 people prefer to be out there on the streets, at the great restaurants and bars, rather than amid the concrete and asphalt of the harbourside?
Maybe it is the race track design itself with too few challenging corners and a lack of overtaking opportunities amid the long stretches of featureless circuit that winds it way through concrete barriers.

Eric Clapton © LAT
It was no wonder Jenson Button joked after qualifying in ninth: "Basically I did it on purpose. I wanted to change everyone's perception of Valencia as being a circuit where you cannot overtake. I wanted to prove everyone wrong including myself..."
Maybe, ultimately, what Valencia has lacked in the past is what gets everyone in the paddock out of bed in the morning: a proper edge-of-your-seat race.
Last weekend delivered that in sensational style: as a smidgen of unreliability for Sebastian Vettel and Romain Grosjean, allied to some sublime driving from Fernando Alonso and a few bits of calamity elsewhere, delivered a grand prix that left everyone present out of breath come Sunday evening.
Whether Alonso's success has come too late to save the race remains to be seen - amid ongoing uncertainty about whether or not Valencia will host the event again - but at least its organisers now have a chance of trying to find that missing element that could help move the event up the popularity stakes.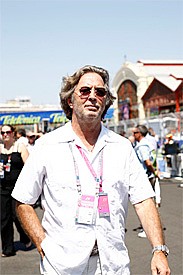 The 'Summer of Sport' that 2012 is delivering - with the Euro football championships in Poland/Ukraine, and the summer Olympic Games in London - means that for a few weeks at least, Formula 1 has to share the headlines with some other big name stars.
A few of the F1 paddock regulars get in to the spirit of things - like Michael Schumacher proudly walking around the paddock in a pair of 'Usain Bolt' edition Puma trainers.
A few others show absolutely no interest in what is going on outside their own little sphere - with Lewis Hamilton in particular getting a bit of a bashing for not even knowing when England were playing Italy in the Euro 2012 quarter finals on race night in Valencia.
But it was that match that proved to be the chief concern for the English contingent in the paddock on Sunday - who were all keen for a fairly straightforward race so the work (either writing or packing up team equipment) could be done before the match's conclusion.
Ferrari eased matters considerably by holding up the dismantling of its motorhome on Sunday night to lay on the match and a few nibbles: as Italian and English journalists, and one token Frenchman, endured every kick to the end.
At the back of the motorhome, with a few McLaren boys taking a break from work to see the game's conclusion, Ferrari's media chief Luca Colajanni was relaying news of the game back to team members who were just landing back at base at Maranello when the penalties were being dispatched.
As news filtered through that it was the Italians going through, you could sense the joy was as high as it had been earlier in the afternoon - even if everyone knows the next encounter (both on track and on pitch) with a German is likely to be a much tougher affair.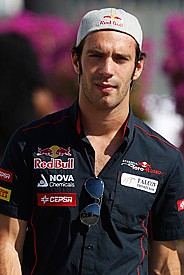 Formula 1 drivers can be a superstitious lot at times; and such is the importance of keeping their mind clear of any outside influences that they don't like massive change in how they prepare for races: or indeed how they look.
It is quite rare for a driver to tweak his haircut or appearance - just in case that new image or a different haircut somehow coincide with a change of fortune on the track. And if they do do something different, they certainly will not go about shouting about it.
Remember when Nigel Mansell shaved off Formula 1's most famous moustache? For many of his fans it was sacrilege that the fastest facial hair in the world had been removed - even if 'Our Nige' claimed that the extra grammes of weight he had saved simply had to be converted into a laptime speed boost.
In Valencia, it was Jean-Eric Vergne's turn to try something different - and perhaps his run of troubled qualifying form had left him convinced that no matter what he did, things could not get much worse.
So ahead of the weekend - and mindful he was taking part in a Vogue fashion shoot - Vergne got rid of his trademark stubble.
"It's the first time in two years that I've gone for anything other than a trim," he said. "I just decided it was time for a change of image, so I went for the full clean shave.
"It might come in useful, too, because here in Valencia this weekend I'm doing a photo shoot for Vogue magazine with a top model. That should be pretty cool."
Indeed the photo shoot did go well: but Vergne's on-track exploits were not quite so good. He got outqualified by Heikki Kovalainen, and then a brush with his Caterham rival in the race ended his afternoon; earned him a fine and a 10-place grid penalty for Silverstone.
Let's see if he does a full 180-degree turn and adopts the full beard route for the British Grand Prix.