How good is Red Bull's update?
At face value, the multitude of tweaks and new bits and pieces (Sebastian Vettel, tongue firmly in cheek, would only say it was "more than two") appears to have been worth a chunk of laptime. After a Q2 session where even a lap 0.218 seconds off the pace wasn't enough to get you into the top 10 shoot-out, Vettel then put three tenths of a second between him and fellow front row starter Lewis Hamilton when it mattered.
The same gap then covers the next six cars on the grid, but Vettel wasn't the only one playing down the upgrades on the RB8. Despite the result, Mercedes team boss Ross Brawn described the performance boost as "difficult to quantify", and hinted that it was too early to tell just how much of a difference all the changes had made.
"It's quite a different bodywork package, I don't know how much performance it has brought," Brawn added. "Red Bull's change is obviously very apparent because it's on the top and the outside of the bodywork, but I think all teams are doing fairly major upgrades. I think we need to see a little more before we can judge its real performance."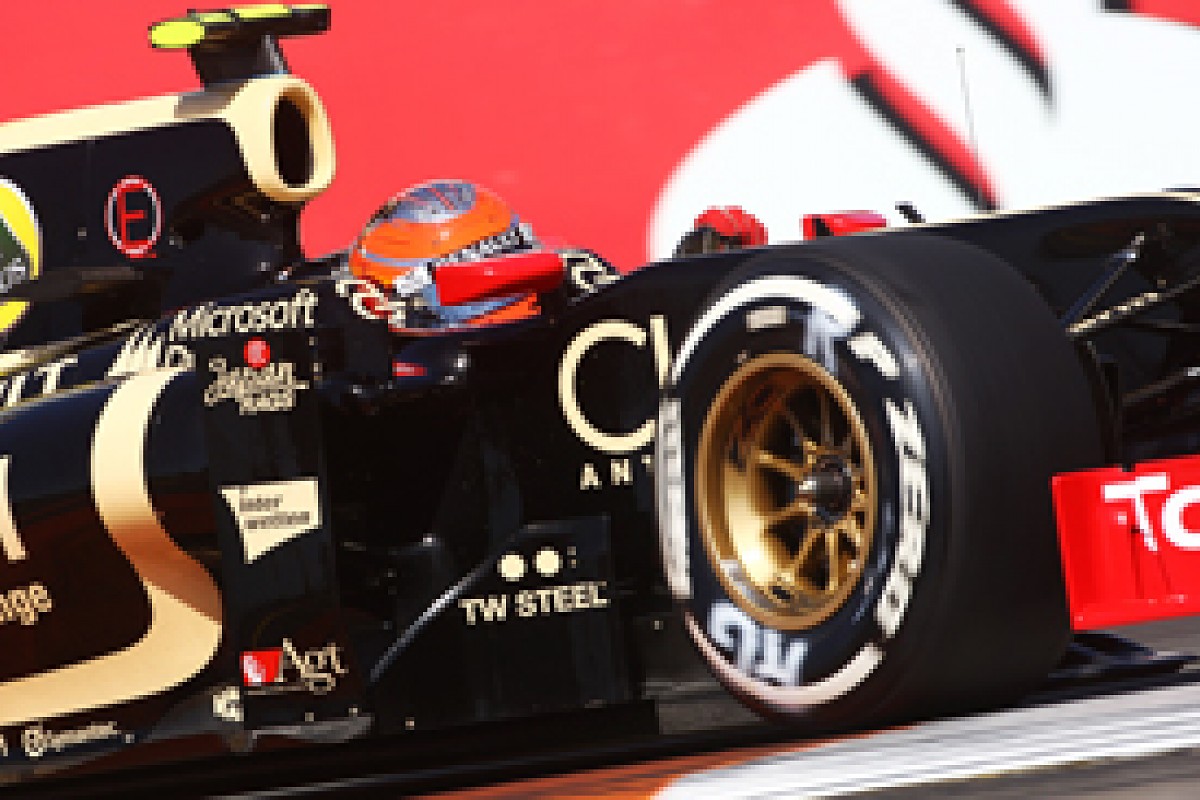 Rivals fear Grosjean will be very, very quick in the race © XPB
Can Lotus finally deliver?
Some people in the paddock have admitted that they are getting tired of hearing about how Lotus is on the verge of a breakthrough victory. This grand prix was one where the black and gold cars were heavily tipped to shine, providing they could get close enough to the front in qualifying.
Romain Grosjean and Kimi Raikkonen both got themselves into the top five in qualifying, which compared to two weeks ago in Canada (seventh and 12th) is a big step forward. But there is still that nagging statistic that this race has never been won from lower than third on the grid.
However, hope for Lotus comes from the fact that qualifying was supposed to be the biggest challenge for the team this weekend, and now it has been dealt with relatively successfully, it can turn its attention back to its long-run performance. In Grosjean's case in particular, that was phenomenal during free practice.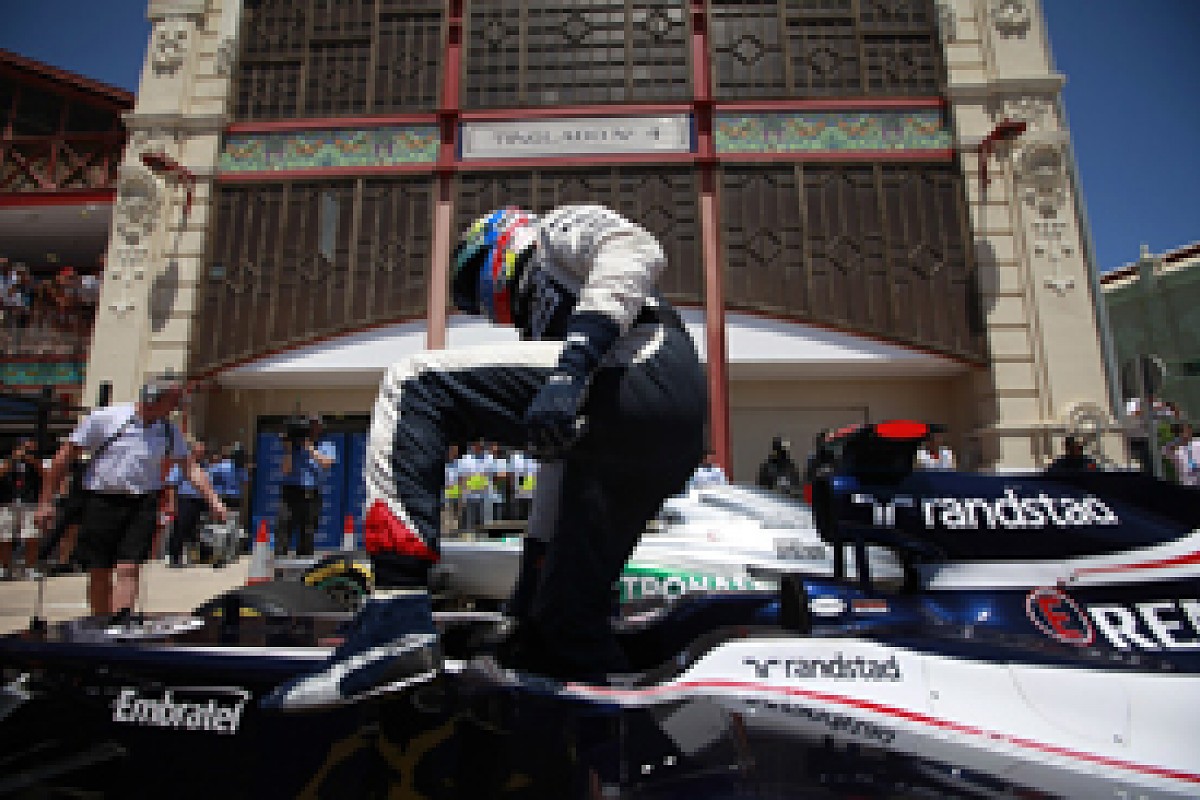 Maldonado has already won one F1 race in Spain in 2012 © LAT
Maldonado bids for a Spanish double
The first Williams victory for eight years was followed up by two forgettable weekends for the British outfit. But returning to Spain, where Pastor Maldonado scored that remarkable win just one month ago, has brought a swing in fortunes for the better.
Topping the first free practice session of the weekend is not usually considered much of a warning shot, but Maldonado's positive noises pre-weekend have been proved worthy so far. So can he do it again?
At the Spanish Grand Prix, he didn't have to deal with Sebastian Vettel or Lewis Hamilton, as both were out of position on the grid. This time both are in front of him, but it could be an ominous sign that he suggested on Saturday that he feels happier with the harder tyre (the medium compound), the one which is likely to be used for the bulk of the race.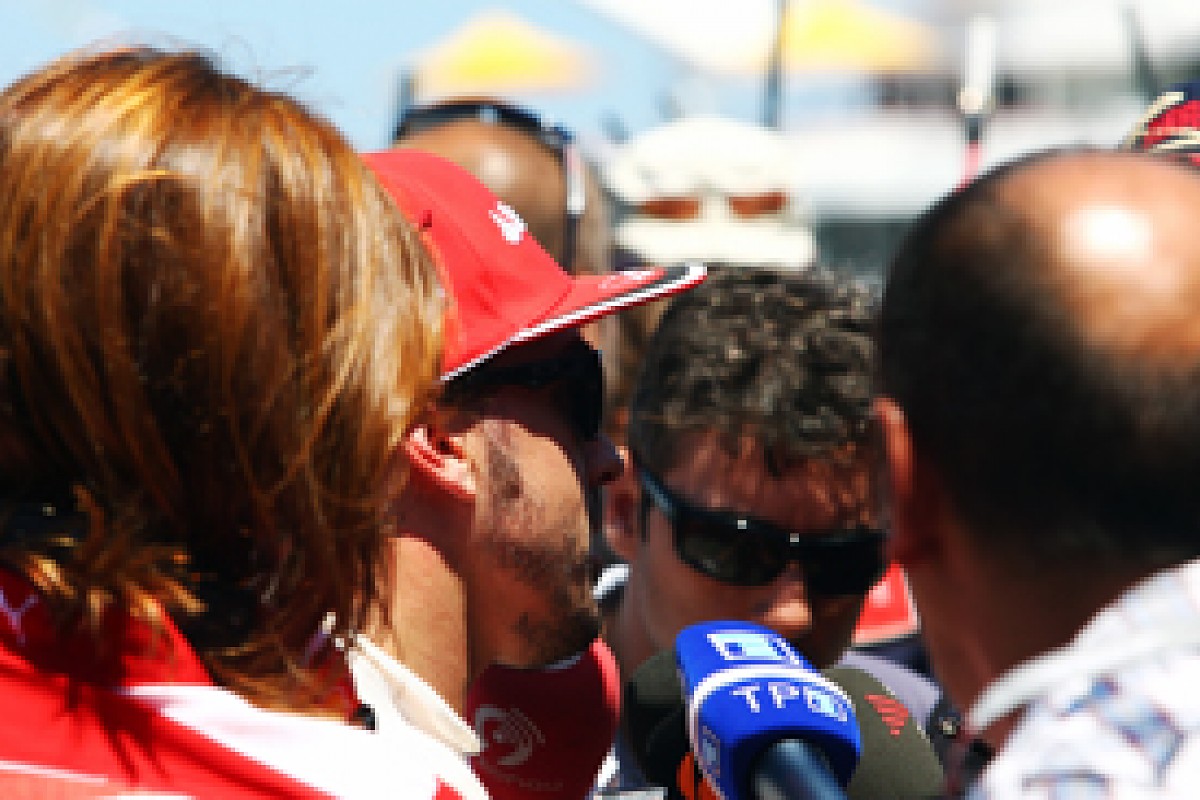 Alonso tells journalists not to get too excited... © XPB
Qualifying casualties
There were several big players left licking their wounds after a brutal qualifying session where there was little margin for error. Mark Webber's car woes meant that he couldn't get through Q1, while both Ferraris and Michael Schumacher fell victim to how close the field is this year and missed out on the top 10.
Looking slightly further ahead, even Force India believes its drivers are out of position starting eighth and 10th, so on paper there is a lot of cars that have the potential to charge through the field.
However, that will require a track that has so far only delivered processional races to join in with the 2012 fun and produce an open race. Schumacher has said Mercedes will look into seeing what it can do with strategy, to see if taking an alternative route "makes sense" while Fernando Alonso has already dealt Spanish TV a viewership-denting promise that he won't be fighting for the podium.
Webber turned his last Q1 exit into a podium in China last year, but he has played down the chances of a repeat, highlighting how much easier overtaking is around the Shanghai venue compared to the streets of Valencia.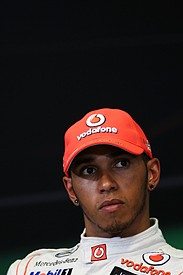 Hamilton seems pessimistic - but he did in Canada too... © XPB
Low key Hamilton
Two weeks ago, this feature noted that Hamilton's post-qualifying demeanour suggested he was unlikely to deliver the 2012 season its seventh winner in as many races. This time, he is again on the front row, he is again a chunk of time behind Vettel, and he is again playing down his chances of victory.
"I'm very surprised for us, to be where we are is a big bonus," said the 2008 world champion, who seemed particularly glum at McLaren's media session on Saturday evening. "You have those weekends sometimes, you can't always get it perfect."
Hamilton appears to be preparing himself for a Sunday afternoon of being under attack, adding that his only real hope of winning the race was to grab the lead at the start, and then highlighting several cars starting behind him (the Lotuses, the Ferraris and Webber) that he expects to "be very competitive tomorrow".