Many of you have probably already written off Scuderia Toro Rosso pairing Daniel Ricciardo and Jean-Eric Vergne. It's all too easy to state dismissively that a top class driver will impress straight away no matter what the circumstances. After all, Lewis Hamilton did it, so expectations were redefined.
But few take into account that it was the experience of rookies that had changed during Hamilton's era. The dramatic slashing of testing ahead of the 2009 season transformed everything and the learning curve, in public at least, is dramatically steeper now than it was those of Hamilton's days.
Even Ricciardo, with half-a-season in an HRT in 2011 under his belt, has struggled to string together consistent race weekends and that's inevitable. It's wrong to deal rookies a duff hand and expect them to come up with a Royal Flush. Now, it's a case of looking at the peaks and watching for an improvement in joining those dots as mileage builds.
The challenges of driving a 21st century grand prix car are often vastly underestimated. For many decades, an F1 car could be crudely characterised as a beefed-up F2 or F3000 car. Quicker and with more downforce perhaps, but the step up wasn't such a huge challenge and an able driver could be expected to do a solid job relatively quickly, even if they were facing a daunting hike in horsepower.
As technology has advanced, so have the cars to the point where the first challenge is to grasp the operating system. An average F1 car might have 35 or so functions on the steering wheel alone. Jumping in and ragging it simply isn't an option anymore.
Jean-Eric Vergne during testing at Mugello © LAT
With 10,000 km in a car under your belt before making your debut, familiarity with the car will be total. But that isn't possible these days. Now, as well as reduced running, newcomers have their pre-season mileage in infant cars that are being developed and the focus is always on the machinery rather than the human part.
It's the equivalent of sending kids to school and expecting them to show a mastery of a subject before they have even been taught it properly. As a result, drivers early in their careers must now learn far more on the front line than they once did.
Even laudable measures like the young driver test have been corrupted. Trying to hold it mid-season at Silverstone is a ludicrous idea and proof that few care about nurturing up-and-comers. Some teams have long used the test to raise money, with a few absolute no-hopers taking to the track. By considering running in the middle of the junior campaigns of F1 hopefuls, it shows how little respect there is for the whole idea. It's already difficult for the up and comers to gain the seat time they need, so why make it even harder by doing that?
The bottom line is that teams must have a stake in developing young drivers. To their credit, some have schemes that offer an education. Red Bull has long invested in its juniors, while Ferrari's Driver Academy gives track time in outdated cars. Lotus also offers running in old cars, while Force India has, for several years, used Friday mornings as a training ground. Williams has now got in on this act, with Valtteri Bottas doing a seriously impressive job in Bruno Senna's car in free practice on occasions. Caterham, too, has backed Alexander Rossi, so it's not all bad news.
But it's not enough. F1 must find a way to offer regular, formalised seat time for young guns in contemporary machinery. The days when big money manufacturers could throw money at young talent have clearly passed, but that doesn't mean it's an impossible problem to solve.
There are plenty of possible ways to do this. An extra Friday session for rookies is tempting, although it would carry with it some cost and the danger that teams would need to bring a third car. To prevent pay drivers, perhaps there could be some kind of incentive to these sessions? Maybe the fastest driver (based on a handicap system calculated using a car's pace over previous race) could earn an extra set of tyres for each of his team's drivers? This could also make a pleasing and headline-grabbing diversion on the first day of an event.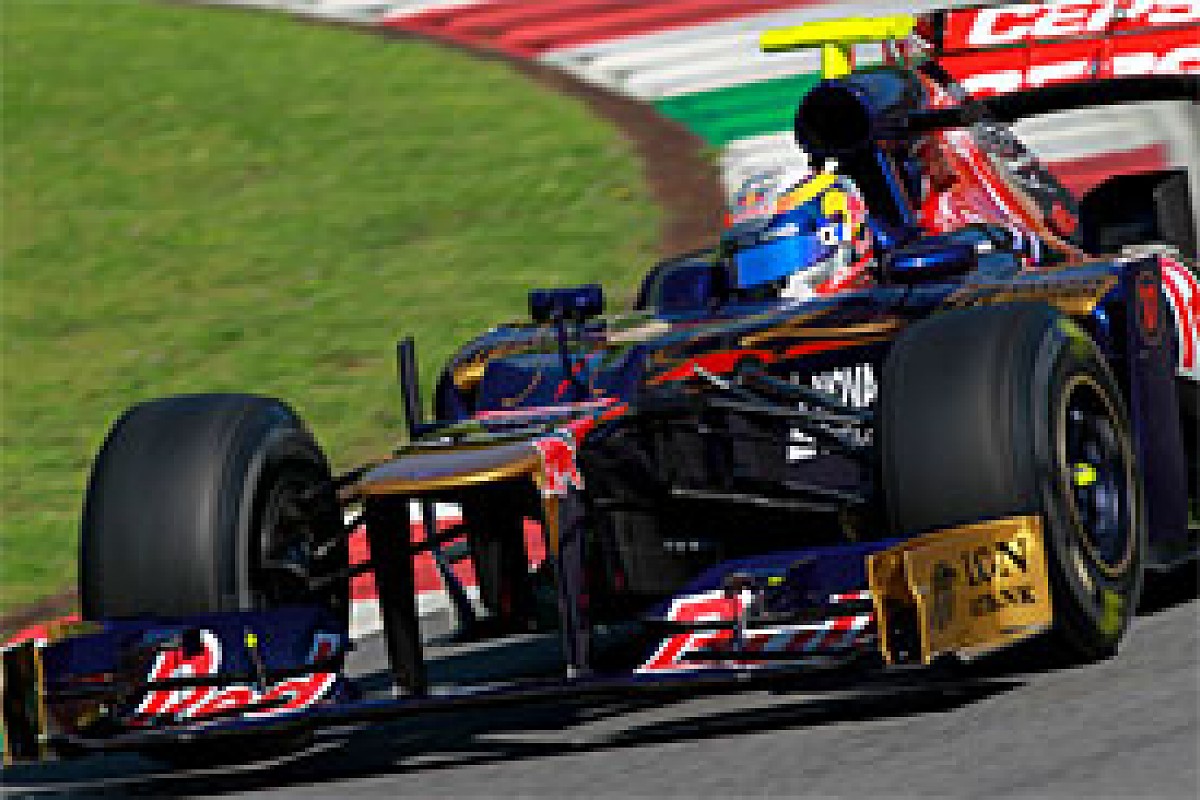 Charles Pic is one of only two rookies this year © LAT
But that's just one idea designed to achieve this aim. What I'm arguing for here is not a specific solution, but for F1 as a whole to take the situation seriously and solve it. Team bosses recognise the problem, but it's always believed there are more pressing issues to be dealt with.
That's the trouble with investing in the future. If you don't, it has a habit of creeping up on you and becoming the present. By then it's too late. Why millions of pounds to make your car a few tenths faster if the beating, organic heart of the machine isn't up to the job?
More than anything, newcomers need mileage. Unless the sport makes a concerted effort to work out how to do it in a cost-effective way, there is the risk it will be left with an ageing, costly talent pool and a scrap heap of promising drivers who didn't have a fair opportunity to fulfil their potential.
One of the great joys of sport is seeing fresh blood burst onto the scene. If it's the same faces year-in, year-out, that can only be bad for the sport's popularity.