To some hard-core fans of real racing, the Monaco weekend is something to be got through. Kind of 'let's get it out of the way and return to real tracks and the proper stuff'.

F1 circa 1986 © LAT
But it's still magical and if you haven't seen it and can do so, you should. It was brought home to me again this year when I was with a friend's daughter and her partner on the Thursday. It probably helped that they hadn't seen or heard a grand prix car up close, but they thought it was another world.
To any young racing enthusiast growing up, Monaco is the stuff of legend and it put me in mind of my first few visits back in the 1980s. I wrote about the '84 race a couple of weeks back; that one I attended as a spectator but the first that was actually 'work' was '86, when I covered the F3 support race for AUTOSPORT.
There's something special about the south of France the moment you step off the plane. It's the light. Small wonder so many painters base themselves there. If I won the Euromillions I'd still eschew a suite at the Hotel de Paris (sorry, JYS) in favour of Nice. The drive in every day - along the basse cornice, past Villefranche bay, Beaulieu, just makes you appreciate being alive.
Back in '86 the first problem was finding the cars.
"The paddock's in Italy!" Martin Donnelly, one of the Brit contingent, told me. And he wasn't much joking. Having found it, it was just a stone's throw from the Monte Carlo Country Club, which is actually not in Monaco at all, but Roquebrune-Cap-Martin, even if the address is still the Avenue Princess Grace.
Being a tennis buff I had to go and have a look at those famous clay courts in such a fine setting that I'd read about in the tennis mags for years. Monte Carlo is not a grand slam event but still prestigious. Ilie Nastase had won it three times and so had Bjorn Borg.
In '86 I noted that Mats Wilander had won it three years earlier, as an 18-year-old, which was a good effort - clay-court tournaments are physically tough. Rafa Nadal, incidentally, has won it for the past eight years, which is ridiculous, but I digress.
The Monaco atmosphere remains the same © LAT
Back in the paddock on race morning I was chatting to Harald Huysman, who's driving for KTR, and mention that the press room is not showing the Tele Monte Carlo F3 feed and I'm wondering where to watch from to catch most of the action before having to write a report.
"I'm recording it back at the apartment," Harald said. "I'm out tonight but you're welcome to go back there and watch it afterwards."
By an amazing coincidence it transpired that the apartment actually belonged to that same Mats Wilander, then the reigning French Open champion and world #2 behind Ivan Lendl (now of course charged with instilling iron-curtain steel and concentration into Andy Murray).
"Mats isn't there, he's away playing," Harald explained, "but the old lady's there and I'll tell her you're coming and to let you in."
At first I wondered if Huysman was pulling my leg but, sure enough, a kindly lady let me into a very nice apartment, complete with pictures of the man who would win seven grand slams and go on to be world #1 two years later. She showed me the video recorder, made coffee and biscuits and joined me to watch the race.
Back home 10 days or so later, I phoned an old tennis buddy in the north-east who, mid-twenties, was still playing at a decent club/county level. Having just blown away a local hotshot in straight sets at a tournament in Jesmond, he was feeling pretty chuffed with himself.
"I can top that," I said, "I've just watched the Monaco F3 race at Mats Wilander's, with his gran!"
"Get out of here, you bullshitter..."
"No, honestly! She does a fabulous double espresso..." He never did believe me.
Actually, that race really annoyed me. The Monaco F3 race, to me, had always been one of the most prestigious junior races on the calendar, with the winner all but guaranteed a passport to F1.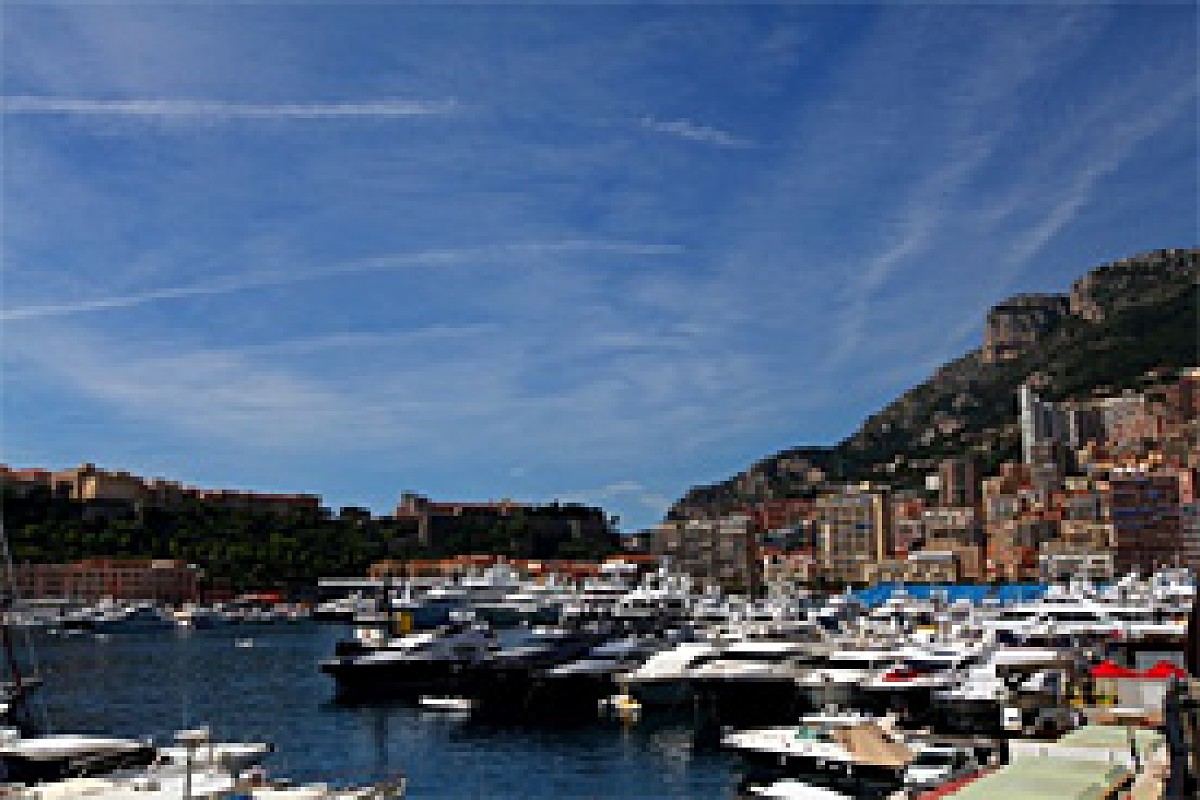 F1 tyres, a challenge then and a challenge now © LAT
The roll of honour included Jackie Stewart, Peter Revson, Ronnie Peterson, Patrick Depailler, Jacques Laffite, Tom Pryce, Bruno Giacomelli, Didier Pironi, Elio de Angelis, Alain Prost.
The race was supposed to be a coming-together of all the best guys from the various national F3 series, on an equal footing, in Monaco. But it was anything but. If you were on Bridgestones, like the British-series lads (Donnelly, Julian Bailey, Maurizio Sandro Sala, Gary Brabham, etc.), you had no chance. One of the British team bosses reckoned the rubber was hard enough to do half a season.
Then there were the Michelins. And the special Michelins. One driver told me that when you went to pick up your tyre allocation, depending on who you were or who you drove for, most came from inside the truck but there were a few sets stacked behind it. I think he told me because his team-mate got some of those...
Traffic is always number one in the racing drivers' book of excuses, especially at Monaco, but a close second has always been tyres. So you always take these things on board with a degree of caution. But a look at the laptime and the state of the post-qualifying rubber told you all you needed to know about compound softness, or the lack thereof.
Donnelly was no mug and he'd qualified 11th with his Bridgestones on 1:38.25. Sitting on pole was Yannick Dalmas's ORECA Martini on 1:35.75 with a set of chewing-gum Michelins. Two and a half seconds. Around Monaco...
To put that Dalmas time into perspective, in the grand prix itself Philippe Streiff's Tyrrell, Elio De Angelis's Brabham, Teo Fabi's Benetton and Jonathan Palmer's Zakspeed never got out of the 1:31s. With an extra 500bhp.
Okay, this was Monaco, where F1 cars never truly get off the leash and where Juan Pablo Montoya always reckoned he could win the grand prix in a GP2 car if you let him start from pole. But even so...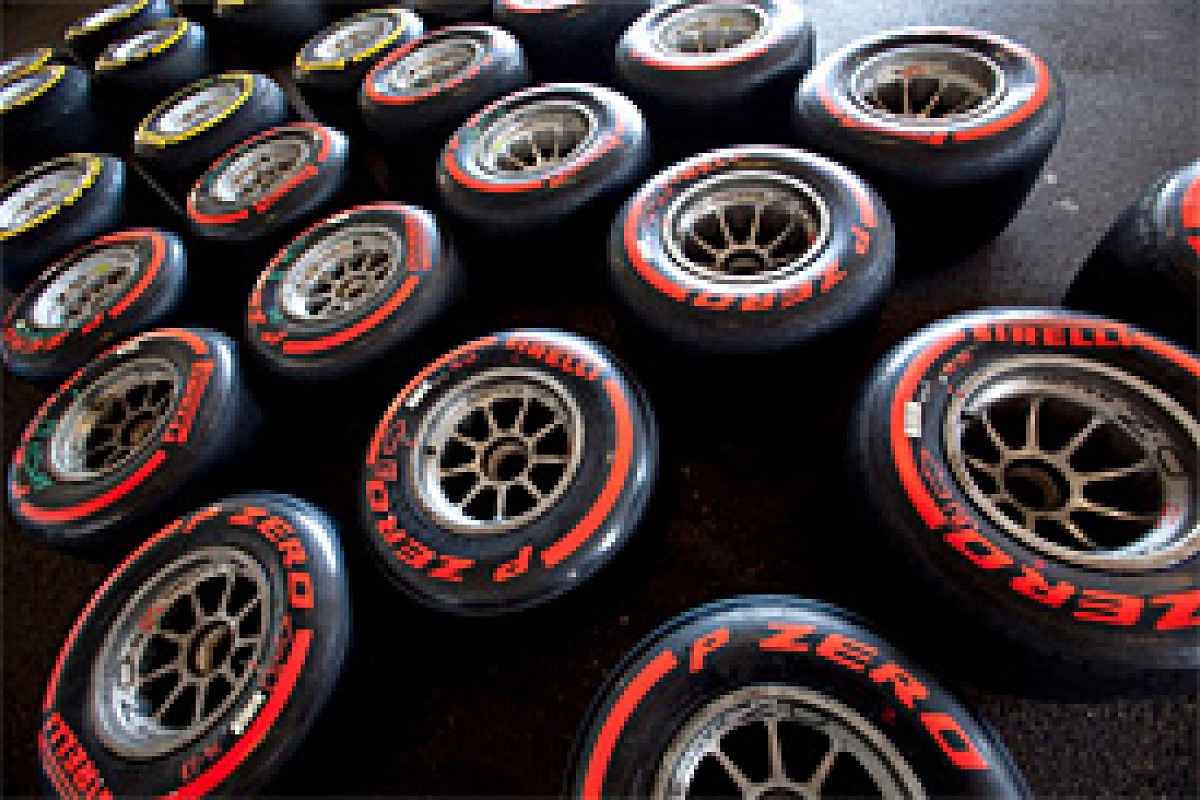 Teo Fabi, Benetton, 1986 Monaco GP © LAT
In the race, Dalmas simply disappeared and beat a driver like Stefano Modena by more than half a minute in 24 laps. It was ridiculous.
I remember phoning AUTOSPORT editor Quentin Spurring and telling him what a nonsense it all was. Write a leader about it, he said, so I did, calling for standardised rules and control tyres to make it a proper race again. Plenty of people agreed but not, funnily enough, ORECA's Hugues de Chaunac.
I thought about all of that last week too, when the debate escalated about the rights and wrongs of this year's F1 Pirellis and the need to get them into the right operating window every fortnight, and keep them there. And whether it's all too difficult.
I couldn't help a wry smile to myself. Whatever your opinion, at least it's the same operating window for everyone which, for me at least, makes it palatable. It's a situation those F3 guys a quarter of a century ago would have given their left arms for.