Peter Sauber has a reputation as the most conservative of Formula 1 team bosses. Some characterise his squad's perennial mid-grid status (BMW era aside) as reflecting a lack of ambition; although others might point to its remarkable longevity, with only eight teams having survived for more races, as a sign of greater pragmatism than the average blink-and-they're-gone hopeful.
But one area where you could never legitimately accuse Sauber of an excess of conservatism is in driver selection. Sergio Perez's near-victory in the Malaysian Grand Prix in what was only his 19th F1 start was an unmistakable reminder of that.
For all of the polemics about him being a 'pay driver', owing his place in the team to Telmex sponsorship, the Mexican has always shown impressive potential.
Those who were following British Formula 3 in 2008, when Perez won four times and was in title contention for much of the season driving for the unfancied T-Sport operation against the might of Carlin, had long noted him as one to watch.
While he didn't have the eye-catching championships on his CV, with nothing more grandiose than a second-tier class title in F3, Perez was clearly a driver to watch and after showing further glimpses of that promise in F3, his stunning run to sixth on the road on his F1 debut was no surprise.
Sauber plays down his own reputation as a talent spotter, which arguably places him alongside the likes of Ken Tyrrell and Eddie Jordan. But however you want to characterise him, there's no question that he's a sound judge of a driver's ability.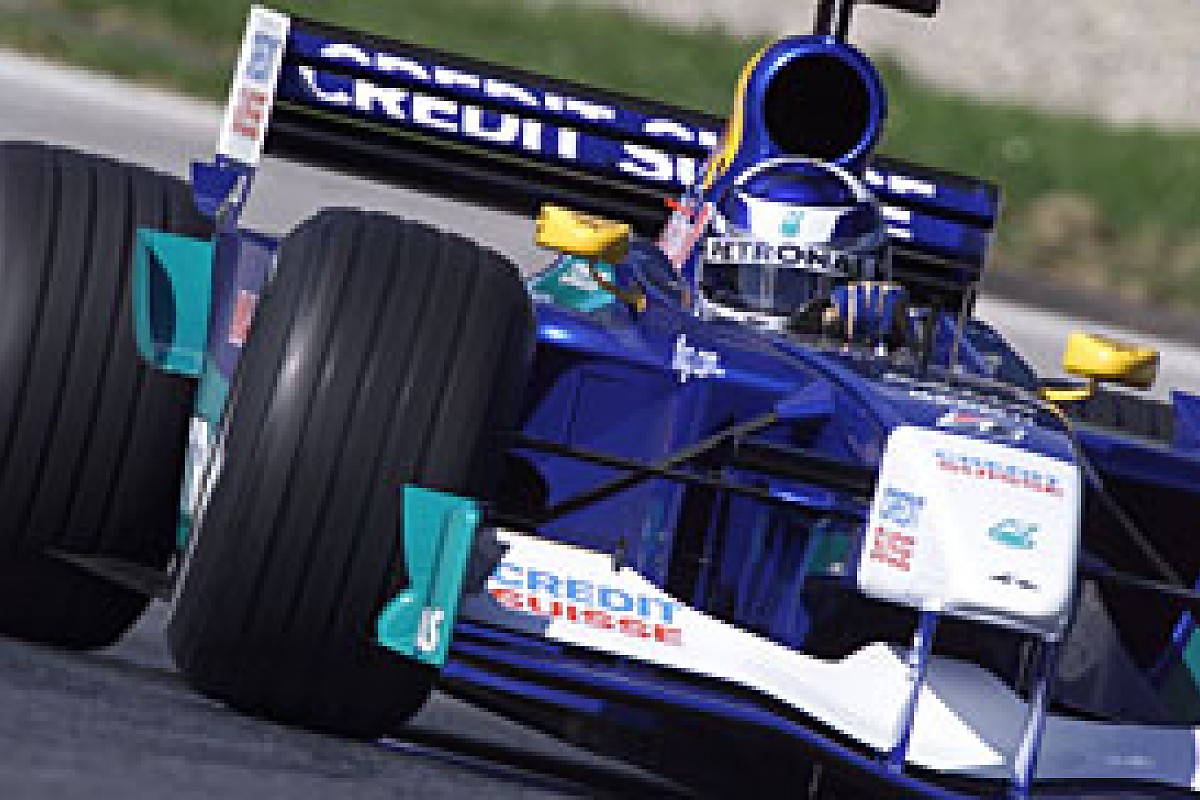 Sauber gave Kimi Raikkonen his F1 break in 2001 © LAT
After all, this is the man whose team found the £150,000 needed to help a young German who was then driving for the Sauber World Sportscar Championship team make his F1 debut for Jordan at Spa in 1991. While that investment didn't pay off - at the time, Michael Schumacher driving for a Sauber-run Mercedes F1 works team was on the horizon - there have been plenty of gambles that have done so subsequently.
From the start in F1, Sauber showed a willingness to take on youth. In his first season, he opted for two drivers with experience - but not that much of it - in Karl Wendlinger and JJ Lehto (who had 52 starts and two points finishes between them) and was rewarded by watching his cars run fourth and fifth at the end of Sauber's first lap in F1.
The following year, in came Heinz-Harald Frentzen for his debut season to become the first Sauber rookie success, pocketing seven points and a couple of astonishing qualifying performances to earn a place on the second row.
From the off, Sauber was not afraid to go with youth, even though in 1994 it was tempered for much of the season with the vast experience of Andrea de Cesaris.
"I'm neither a talent spotter nor a scout," says Sauber. "In most cases, a driver manager called me and offered their drivers. Over the years, there have been dozens of them, maybe even hundreds. The difficult thing is to pick the right ones. When I chose drivers in the past, my decision was obviously based on their track record, but this was combined with my gut feeling. This combination seemed to work well."
Of course, from some perspectives the willingness to roll the dice is the pragmatic approach. As a midfield operation, Sauber has neither the resources nor the machinery to attempt to lure big-name drivers.
Historically, established drivers have usually gone to Sauber only when on the slide (for example, Johnny Herbert post-Benetton and Jacques Villeneuve in 2005), while its most successful pilots have often been the up-and-comers (mid-season stand-ins Jean-Christophe Boullion and Norberto Fontana aside).
"It depends on the circumstances," says Sauber. "It's much easier for a midfield team to sign a young driver because you are not obliged to win races. For a top team, it's a difficult situation because normally they want to have two top drivers who are able to win races on a consistent basis."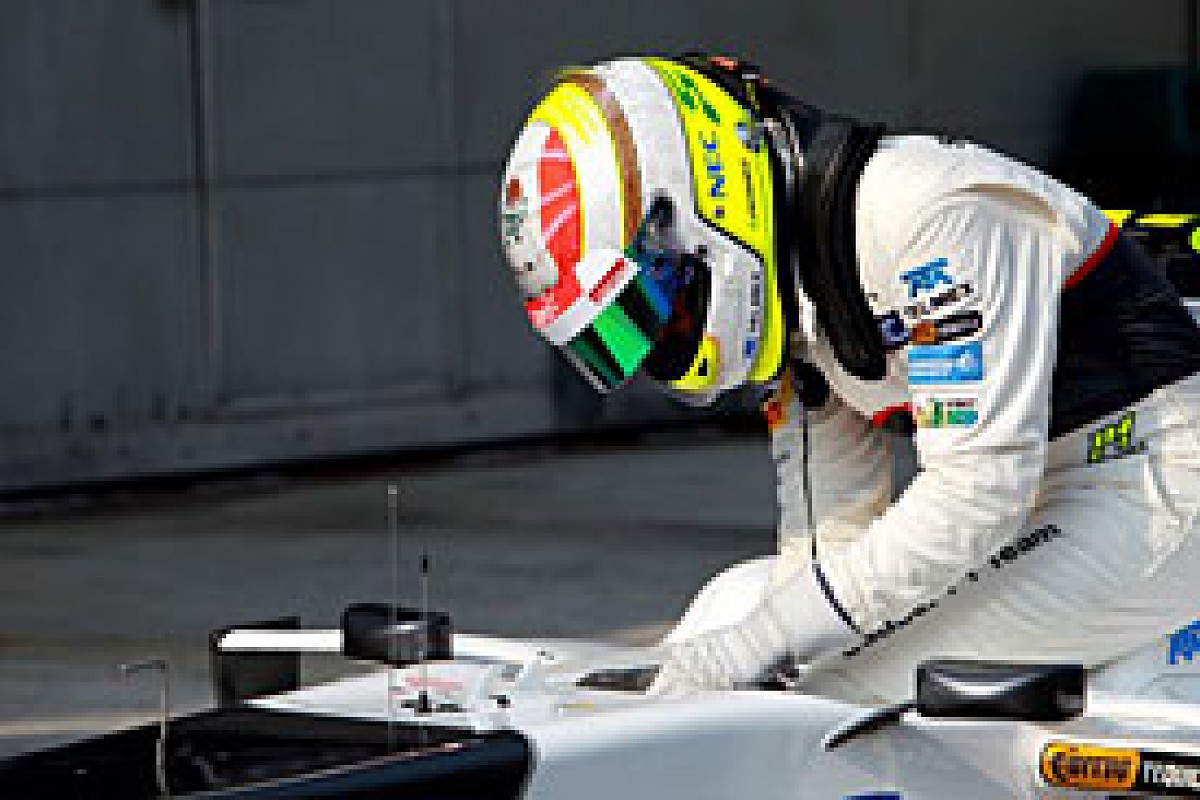 Sergio Perez is clearly a star in the making © LAT
Given that Perez should have won in Malaysia - and probably would have but for his slip-up while chasing Fernando Alonso - you can see Sauber's point.
Inevitably, signing inexperienced drivers is fraught with risks. While taking on a proven, established midfield driver is probably a guarantee of a solid season, the right young gun can potentially provide greater peaks even though there will be more errors.
Sauber also points to the major benefit of having a young charger to lift a team. The success of Kimi Raikkonen in 2001 convinced him of this and, since then, there's often been a driver on the up on Sauber's books.
"You will find pros and cons on both sides," says Sauber of the potential benefits of signing a rookie. "Proven performers have much more experience, which is certainly an asset. On the other hand, young drivers are particularly motivated and often very easy to work with.
"It really depends on the circumstances and what makes more sense. Sometimes, signing a young, talented driver can give a boost to the motivation of the whole team.
"There was maybe a little bit of a change [in Sauber's driver-signing policy] after 2001 when our experience with Kimi Raikkonen went really well. This positive experience definitely played a role when I signed Felipe Massa in 2002.
"But don't forget that in 2010 there was Pedro de la Rosa and later Nick Heidfeld in our team - two very experienced drivers."
With young drivers, it's not just about making the right signing, but creating the correct environment in which they can thrive. Inevitably, there will be mistakes and allowing a driver to recover from them is essential. Perez, for example, will not have been given a hard time for the error that cost a possible victory, just as he wasn't given too rough a ride last year when he made mistakes.
Perhaps this is what Sauber deserves the most credit for. He clearly enjoys running fresh talent - after all, he signed Kamui Kobayashi off the back of two feisty outings for Toyota at the end of 2009 after being impressed with his attitude.
Kobayashi, a driver who is probably lacking a few tenths in terms of outright pace but can string together an extremely consistent race performance despite his ostensibly wild driving style, is an example of Sauber being impressed by more than just raw speed.
But the key is that no matter what the characteristics of the rookies are, Sauber has created the right environment for them to thrive.
"You are touching on an important point here," he says. "I believe we have not only been successful with young drivers because we picked the right ones, but also because we gave them an environment in which they could grow without too much pressure.
"If a young driver gets in a cockpit in the middle of the season as a team-mate of a number-one driver, then the chances are high that he might struggle.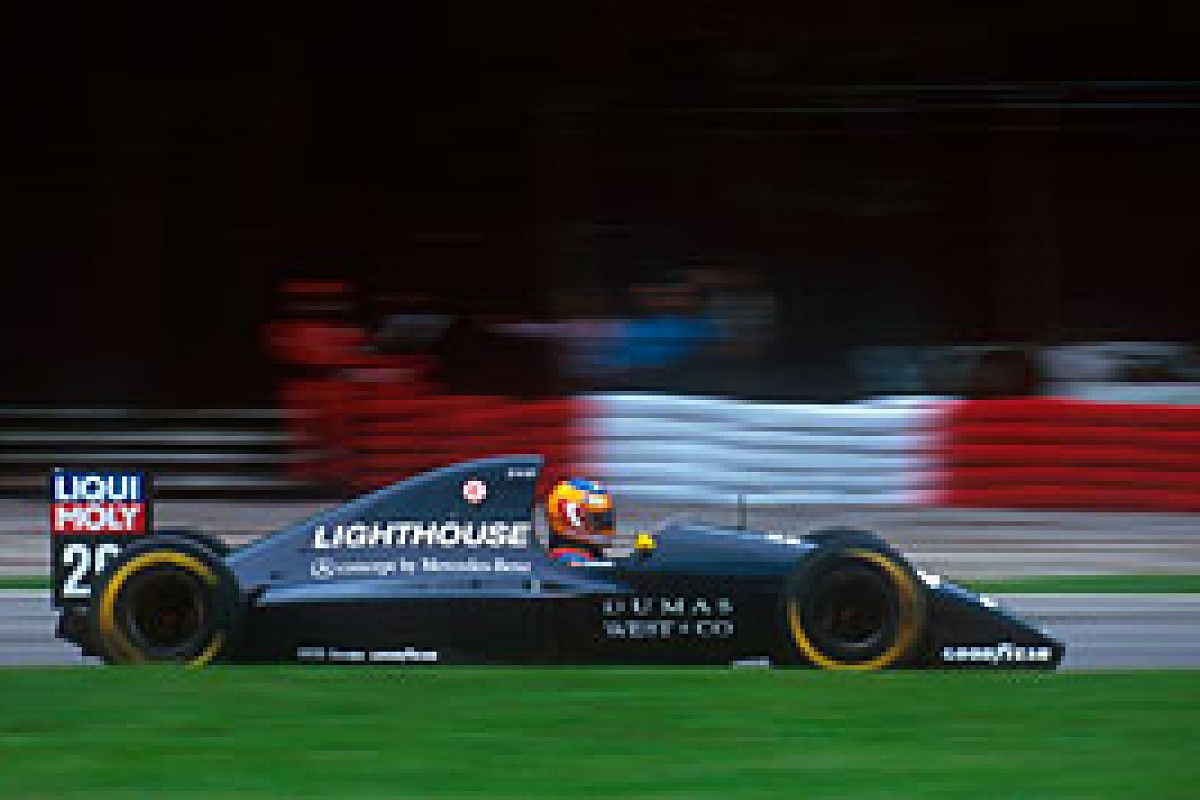 Sauber's gift for talent-spotting has been there from the start; Karl Wendlinger was a points chaser in 1993 © LAT
"The qualities we look for have been different in most cases. In the case of Kimi, it was his incredible mental strength, which one could feel immediately. With Felipe Massa, it was his sheer speed, particularly in fast corners. In the case of Kamui, I was simply impressed by the two races he drove for Toyota.
"They all needed to have a certain level of talent, but looking at them there was no overall decisive factor."
Sauber's point about the risk of putting a young gun alongside a top driver mid-season is particularly pertinent right now. If Ferrari opts to dispense with Massa's services, Perez is favourite to be parachuted in. But even with more than a season of experience in the bank, it might not necessarily be the best career move.
After all, where would you rather hone your skills? In a Sauber team that is a pretty happy ship, or at troubled Ferrari, up against one of the greatest drivers of all time, with many of those now building you up likely to knock you down once you've been beaten by the Spaniard a couple of times?
Perhaps the lesson here is to give the rising star the time, and the environment, to reach maturity. Then, Ferrari may find itself with an even more exciting prospect for 2013.