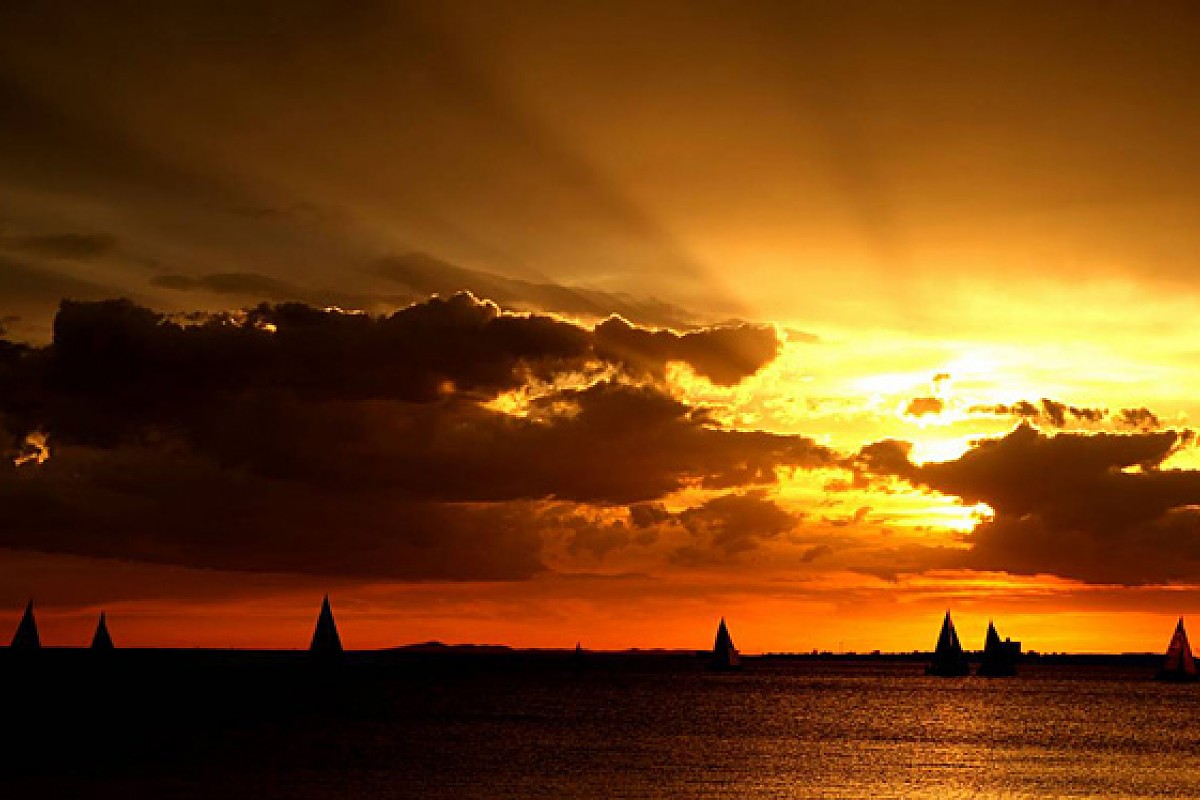 It was good to be back. After what seemed like a ridiculously short time since the Formula 1 paddock waved its goodbyes in Brazil last year, the greetings and handshakes returned with enthusiasm as the circus rolled in to Melbourne last weekend.
The Albert Park circuit is the perfect venue to start the season - even a downpour on Friday that left many soaked through did little to dampen enthusiasm for what remains one of the most popular events on the calendar.
And Jenson Button probably could not have believed his luck when his girlfriend Jessica Michibata turned to him, as they checked into their hotel ahead of the race, and told him that they'd stayed in exactly the same room the previous two times he had won. He'd hoped it was a good omen - and it certainly proved to be!
The first race of the season also marked the first of F1's now regular 'Group Runs' for charity, with UBS again digging into its pockets for the Make-A-Wish Foundation for every lap that paddock members complete in 2012.

Despite arriving in Melbourne as a double world champion, Sebastian Vettel remains very much feet-on-the-ground, with a tremendous sense of humour that's not been dimmed by his years in the sport.
As part of the build-up to the Australian Grand Prix, Vettel appeared at a Red Bull barbecue on St Kilda beach, where he was on top form as he discussed the winter gone, his prospects for the season and other aspects of his life.
But what raised the biggest laugh was when he revealed one of the downsides of his success: he is running out of space at home for all his trophies.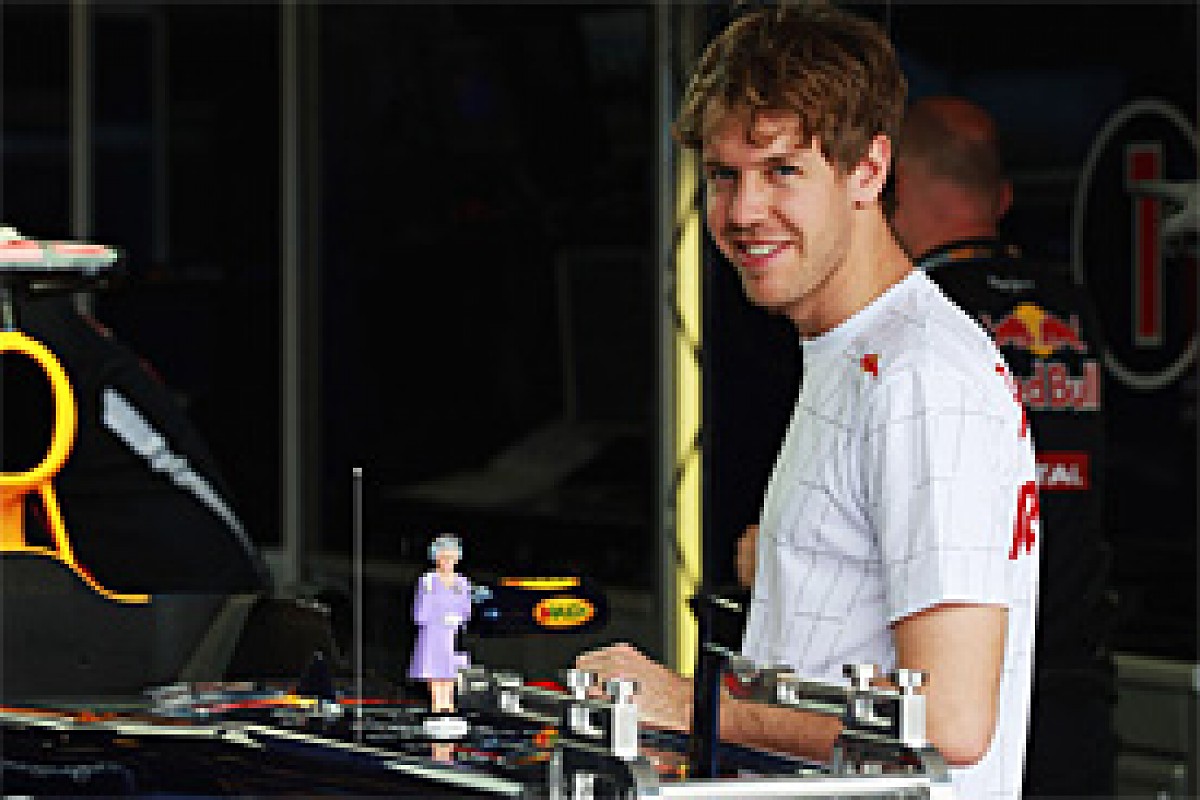 Sebastian Vettel, Red Bull
"I haven't yet found a proper place - I am working on that," he said. "The shelf I'm just installing might be a bit small. When I'd first thought about where I'd put the shelf I didn't have that many trophies, but it's a very nice problem to have. I don't want to complain..."
Vettel added that most of his trophies were on the floor at the side of his living room, but there was a special place for his 2011 world championship award.
"It's on the kitchen table at the moment," he said.
When asked if it was sat next to the Corn Flakes, Vettel responded quickly: "No. The Corn Flakes are in the cupboard. I am German - it has to be precise. You cannot mix the Corn Flakes with the world championship trophy..."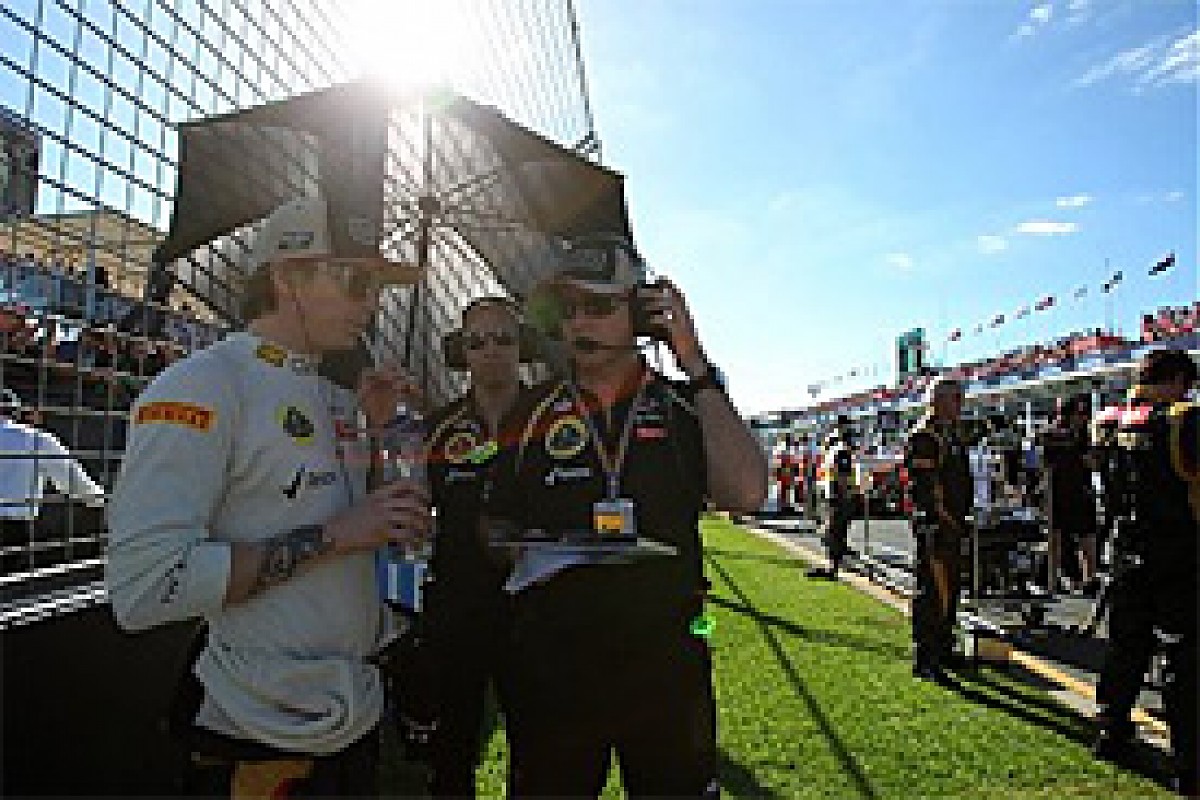 F1 and music are often closely linked, and no team would ever expect its mechanics to be getting its garage in shape, or in pack-down mode, if there were not some house tunes blasting out from the stereo system.
In recent years concerts over grand prix weekends have been a huge success, with the F1 Rocks event in Melbourne witnessing Lenny Kravitz playing to sell-out crowds at the city's Sidney Myer Music Bowl.
But ignoring the big-name stars for a while, it was Lotus who came up trumps with one of the first must-have items for paddock members in 2012.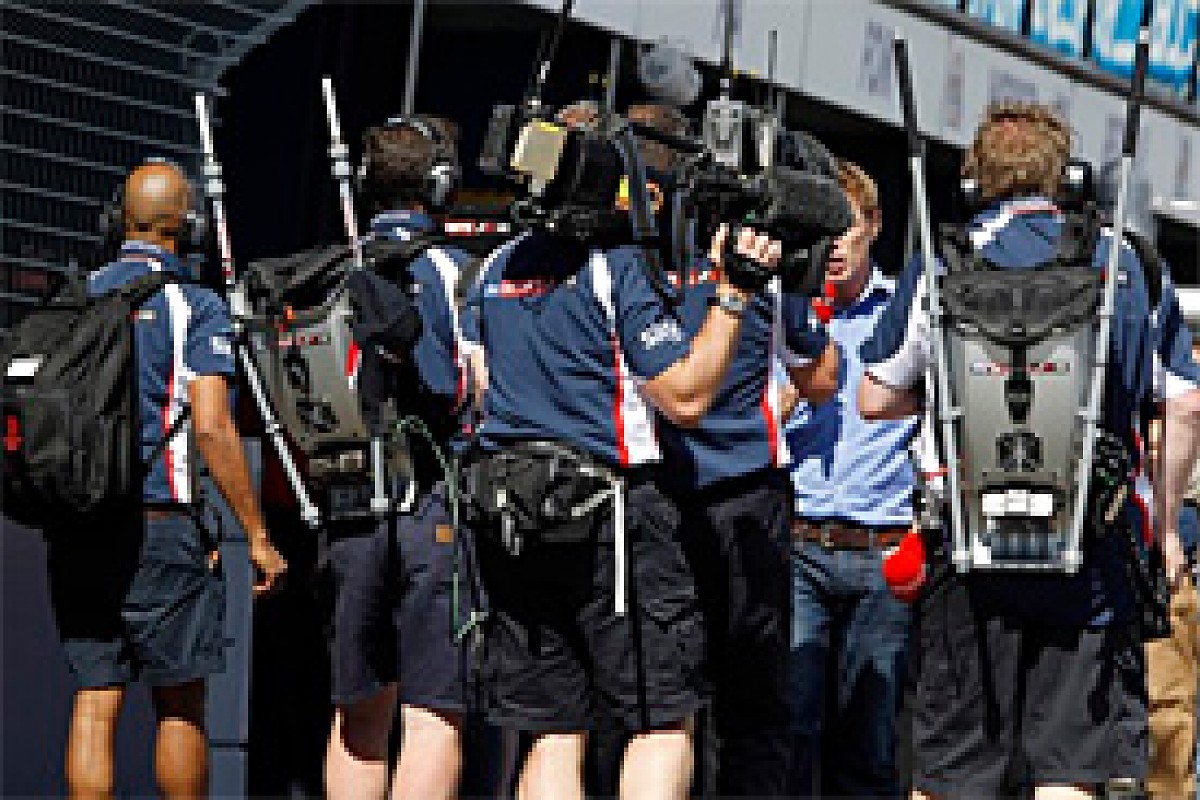 Lotus is now popular for its music selections © LAT
Since Lotus first got involved as a sponsor of the then Renault team last year, the squad has labelled all its press releases with music titles. Last weekend's Australia release was called 'Crosstown Traffic'.
The team has kept up its music theme by producing its own soundtrack for 2012, with a few lucky people getting their hands on the CD.
"Through the years of Toleman, Benetton, Renault, Lotus Renault GP and now Lotus F1 Team, the philosophy at Enstone has always been to stand out from the crowd," reads the CD insert.
"The principles of any good musician are the same. The fabric of each song; the beats, harmonies and lyrics need to evoke emotions unlike anything that has been heard before."
So if you are a fan of Kimi Raikkonen, Romain Grosjean or Lotus - but not lucky enough to get yours hands on the CD - here are the tracks, so you can create the playlist yourself.
1) Neon Trees, Animal
2) The Temper Trap, Sweet Disposition
3) The Strokes, Under Cover of Darkness
4) Kings of Leon, Use Somebody
5) Linkin Park, Shadow of the Day
6) Phoenix, Lisztomania
7) The Killers, Read my Mind
8) The Cardigans, My Favourite Game
9) Franz Ferdinand, Take Me Out
10) Red Hot Chilli Peppers, The Zephyr Song
11) Air Traffic, Just Abuse Me
12) Arctic Monkeys, Mardy Bum
13) Snow Patrol, It's Beginning to Get to Me
14) Manic Street Preachers, Australia
15) Hot Chelle Rae, Tonight Tonight
16) Death Cab for Cutie, You are a Tourist
17) Muse, Feeling Good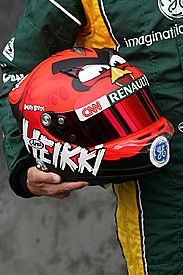 While fans and media had all got used to the look of the new cars after the three pre-season tests, the first race still provides us with the first glimpse of something equally important: team uniforms.
There were a few subtle tweaks up and down the pitlane, with McLaren in particular moving away from the black of last year to a whiter look.
The biggest talk of the paddock was down at Williams, though, as the team refined the blue, white and red retro-branding that it had used since the start of last season.
But in a move that's reminiscent of every girl's worst nightmare - turning up at a posh party in the same dress as someone else - there were a few double-takes in the paddock when new-kids-on-the-block Sky TV opted for an almost identical uniform.
Williams crew with TV cameras (Or is it Sky staff?) © LAT
Using the same white, red and blue - albeit in a marginally different pattern - there was confusion all weekend as teams and media had to keep pausing to work out if they were looking at Williams staff or Sky team members.
There were a few jokes going around too that, with Sky bringing along 81 staff to cover the weekend (which is more than many teams need to compete in the race), the move was simply a way of Williams getting around the personnel limit of 47 team members!
"No, that's not a team member working on the car," Williams could claim. "It's just someone from Sky doing the latest television feature..."
It's not known if Sky will tweak its uniform, but one option could be to choose a nice red colour, with a big yellow badge that has a big black horse on it. Surely no one else in the paddock looks like that...
There was a time when a Formula 1 driver would not change his helmet design for the entire duration of his career. More recently, drivers change their look so frequently that it's almost become impossible to keep up.
However, in Australia everybody couldn't help but notice the bold design that Heikki Kovalainen was using - on the back of a sponsorship deal with Angry Birds creator Rovio Entertainment.
Kovalainen was an 'Angry Bird' in Australia © XPB
For those who have never heard of it - and there were some in the paddock - Angry Birds is an iPhone/iPad/iPod/Android game that has taken the world by storm. Its basic premise is that the player has to catapult the Angry Birds into towers and other objects to knock them down.
The success of the game has resulted in Rovio tying up deals with Finnish drivers Kimi Raikkonen and Kovalainen, and that was what led to the bright red helmet appearing in the Caterham.
Speaking to AUTOSPORT about the deal, Kovalainen said: "The idea actually came along before the end of last year and we got in contact with the people involved.
"They came up with this idea for a crash helmet design, and they obviously are quite a funky company. I have only had a positive feedback about it; I quite like it myself - and I will probably do some special designs over the year, especially in Monaco."
So does he play the game himself? "I do actually. I've completed all the levels - but I've not done it all at three-star yet!"