That cheeky trademark Rubens Barrichello laugh bounces out of the telephone as he asks, "So, do you miss me...?"
It has been three months since we had last talked, on the night of the Brazilian Grand Prix, but it took only an instant to realise that here was a man just as happy as ever - even though his life had undergone a big change since that weekend at Interlagos.
Any suggestion that Barrichello would be glum about calling time, for now at least, on his Formula 1 career can be swiftly wiped away. Here is a man who saw pretty much everything in his 19 years at the top level - enjoying the highs and enduring the lows - but who knows life is there to be lived.
F1 may be gone for now, but he is on the verge of an exciting career in IndyCar - and that buzz he gets from racing and pushing a car to the limit while fighting for victory is enough to wipe away any negative feelings he may have about not being a part of F1 for the first time since 1993.
"I am not sad," he says. "Within hours for me it was over. I have always been positive. I am smiling, big time."
Barrichello is insistent that F1 is not a closed-book for him (you can read more on this in a lengthy Q&A in this week's AUTOSPORT). He has seen Michael Schumacher and Kimi Raikkonen return after it seemed their careers were finished. So why not him?
And he thinks the best way of getting back in is to keep racing, rather than go down the testing route - either as a reserve driver or as Pirelli's main tyre tester.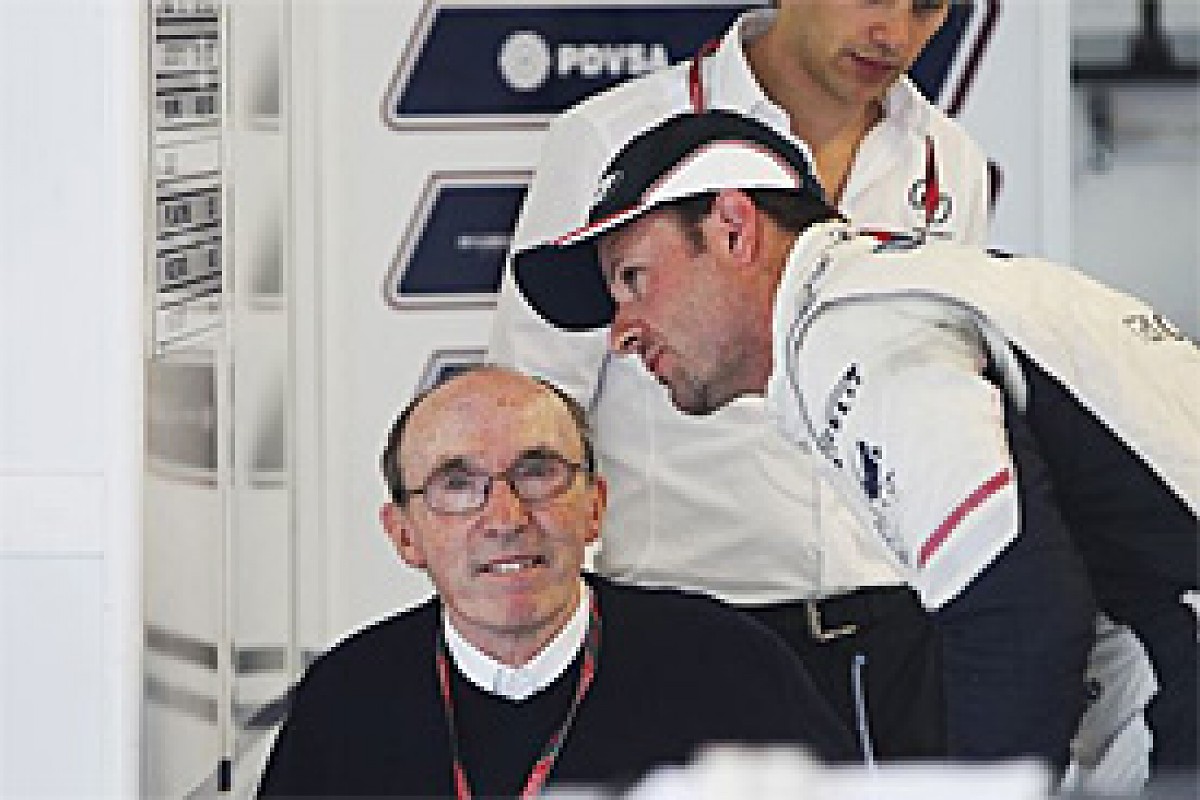 Barrichello is not happy with how Williams handled his exit © sutton-images.com
"Testing now is very limited, so I don't think it's something I could get into. And, after 19 years driving, my pleasure is not just to test cars, it's obviously taking them to race," he says. "I think I have more chances in F1 if I keep on racing."
The news that Barrichello had been dreading came at 6.30am on the morning of January 17, while he was on holiday in Orlando with his family.
He had agreed with the team that any decision would be fed through at that time one morning - and each day Barrichello kept his fingers crossed that his experience, speed, motivation and determination would be enough to remove the team's temptation to take sponsorship dollars from elsewhere.
In the end it was not to be, and Bruno Senna's budget was enough to seal Rubens' fate. Barrichello fully understands that it's the reality of modern F1 - and holds nothing against his fellow Brazilian - but that's not to say he's totally happy with the way the situation panned out, and especially how team chiefs Frank Williams and Adam Parr treated him.
"When Frank called, he was very cold. And to be honest it was very disappointing because it was just a fact of saying that they have chosen another driver. I didn't hear a single thank you - it was just, 'I have bad news and basically we are choosing another driver'. And that was it.
"As we talk now, from the last time we were negotiating with them right up until now, Adam Parr didn't even call me. That is more disappointing than the actual decision. The human side was very disappointing.
"Like I told Bruno himself, I wasn't fighting with him, I was fighting for the position - so I wasn't angry with him at all. I wish him all the best. He is going to be working with my engineers and he is going to be learning a great deal from what I took there. So for him it is going to be great.
"But from everything that we said they never asked me for money, but I went there, I found money - obviously you already know what the deal was. They needed the money, and they needed a certain amount."
The news that Williams didn't want him hurt at the time. He went out to play golf - even winning some money by winning - but even that wasn't enough to put the smile back on his face. He stalled on telling his kids the news they didn't want to hear - but in the end it was them who brought Rubens out of his gloom; before close friend Tony Kanaan's famous call about IndyCar came shortly after.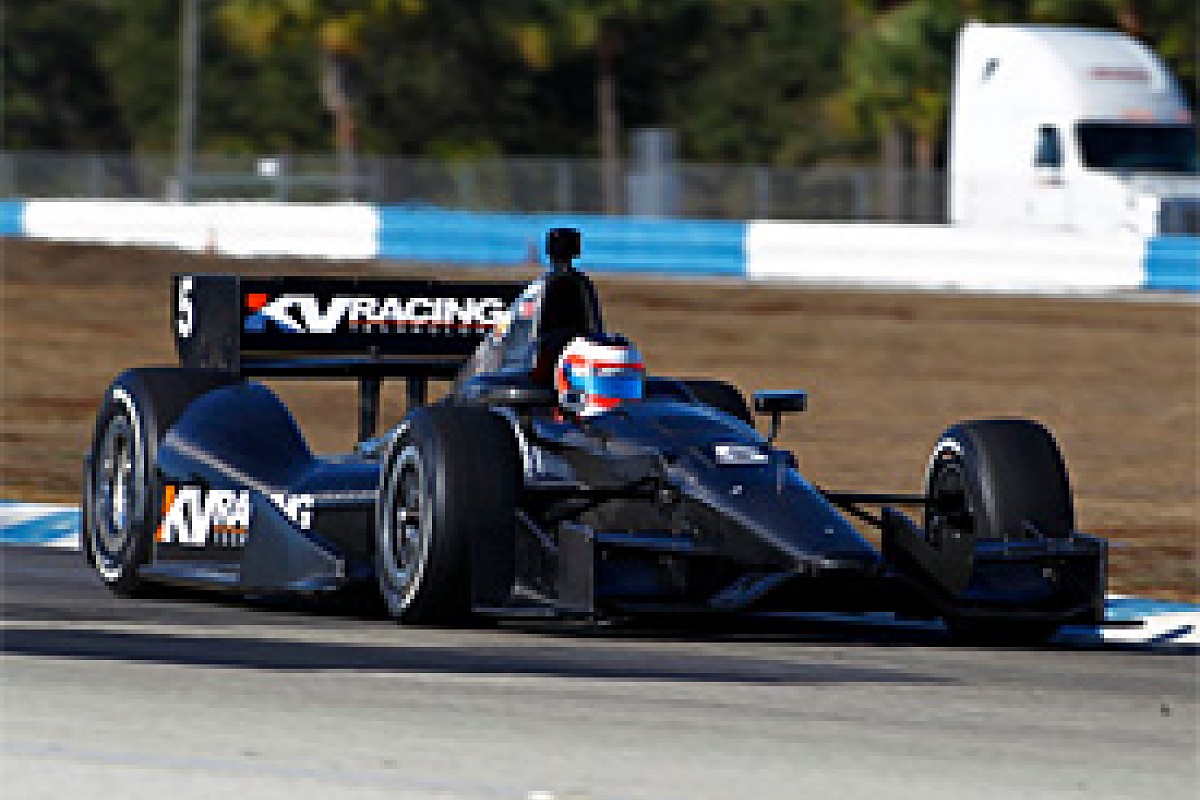 Barrichello wasted no time and tested for KV Racing this month © LAT
"I thought they were going to be upset, but they said, 'daddy they were not good last year, if they are not good this year think of something else and just think positive'. That brought such a big smile to my face. I'm such a believer and such a positive guy and within three hours Tony called me and I was testing his car within three days! It was amazing."
Barrichello's two-day trial at Sebring in Florida turned into three days - and so happy were both parties with what happened that it's looking increasingly likely that he'll put together some sort of deal for 2012.
The fact that things have happened so quickly for Barrichello - and that IndyCar has fallen so in love with him - says much about the kind of man he is.
He may have had his critics in F1, who claim that his ongoing tenure in the sport needed to end to allow fresh talent in, but those who know him well have very few bad things to say about him. And F1's loss is definitely IndyCar's gain.
His infectious enthusiasm for life, for his family and for racing are unrivalled; and he is going to bring to IndyCar a personality that the American fans are going to love.
That's not to say there haven't been periods in his career when, if he'd done things differently, perhaps he would have achieved more, but Barrichello is not a man who lives in the past - or rants against those who held him back.
"I don't regret anything I've ever done in my life. Anything, anything, anything," he says, when I ask him if he wishes he'd not opted for the Williams opportunity after his stint with Brawn GP. "All the decisions, I had a reason to do them."
There is an honour about Barrichello. His earlier criticisms of Williams and Parr are not because he is bitter about their decision; but simply that he lives a life in which respect means a great deal to him.
That is why, when he looks back on the decision to leave a winning Ferrari team after 2005 for those difficult years at Honda, he knows he did the right thing in his heart because of the way things revolved at Maranello around Michael Schumacher.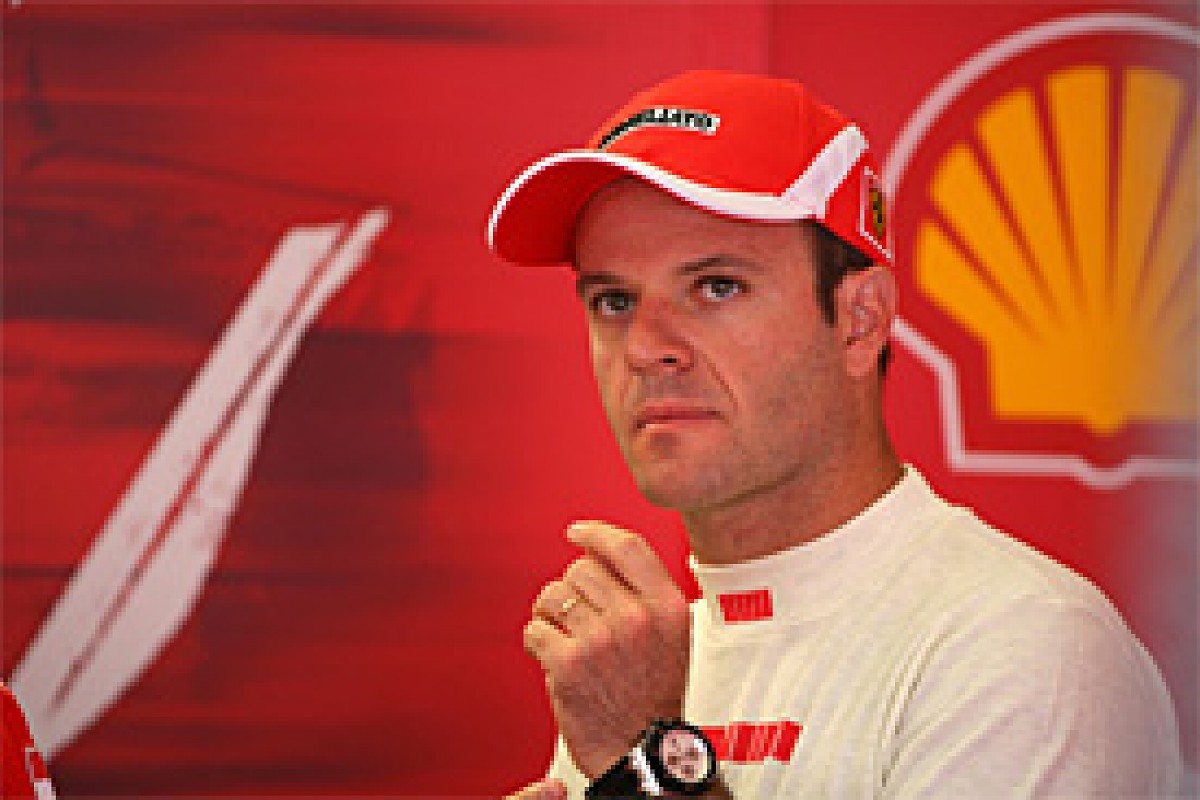 The Brazilian left Ferrari at the end of 2005 © LAT
"I understood that in my life, I might not take those championships to my coffin when I die, but I have been very respected," he says. "I have been a guy who would rather finish second because it wasn't my day, than to win races because that is the way it is. I always wanted to finish on a high."
Now though, there is just excitement about IndyCar. He loved his first experience at Sebring, and is due to drive again at Sears Point later this week.
And although several weeks ago it was thought an IndyCar move for Barrichello was unlikely because of that famous promise to his wife that he would never race on ovals, things have changed.
"I thought of the possibility of them offering me to race with them and then not doing the ovals, but that's being too much of a chicken," he says. "I love the challenge of going to race on an oval and seeing how it is..."
Circumstances have certainly helped, with there being just five ovals in the campaign rather than the 50/50 split of several years ago.
"It was only two years ago that it was like that," he says, "so I'm a bit lucky that if I end up going then I'd be happy to do the five ovals.
"The situation is pretty straightforward: obviously they wanted someone to come in with the budget and drive for them. They had some guys on the list, but after I came in, with all my technical input that I had at the test, and my speed, they were delighted. And I was just so happy that they invited me to be a part of it.
"They are going after it, they are going to try to search for the budget and I am almost 100 per cent there with my wife too, so if it comes along I will be happy too."
A decision is needed within the next month, with the first race of the season scheduled for St Petersburg on March 25.
The weekend before that is, of course, the Australian Grand Prix - and you can be sure that Barrichello is going to be keeping close tabs on the goings-on in F1 this year.
"I think it's going to be a fun year once again." He says. "I think Formula 1 learned a great deal last year with rear wings and KERS. You've got a lot of young kids coming through, you know with Toro Rosso it's going to be good to watch how they prepare in the tests, because at the end of the day it was a shock that they changed not one driver but two.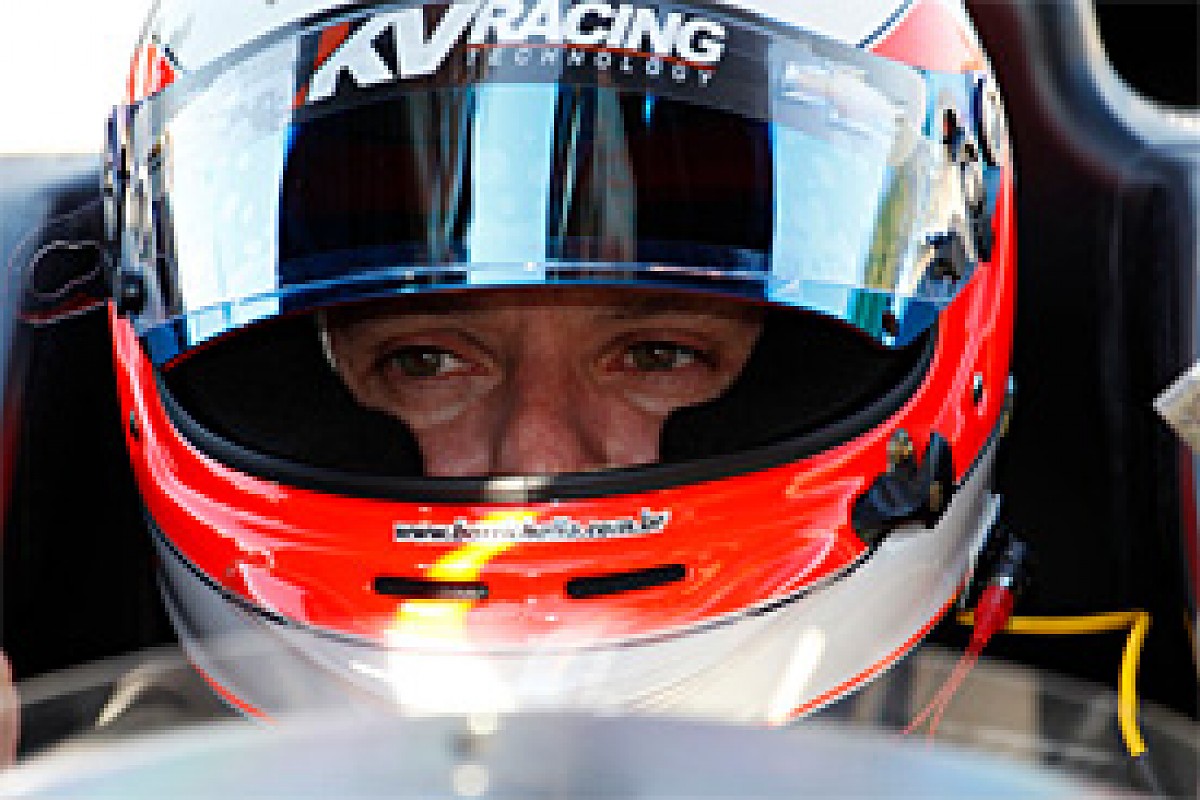 In Barrichello, IndyCar may gain what F1 is losing © LAT
"They have two very young and talented drivers, especially [Daniel] Ricciardo who I thought was in for sure. But if they both do well then the boys are much more prepared, with the simulators and things like that, because 10-15 years ago it was hard. Kimi Raikkonen was very good when he came in but you know it was good to see that it was physically very demanding for him, so for me, that's one thing for the year."
One thing guaranteed is that wherever Barrichello is in the world on March 18 - he is going to be tuned in watching those lights go out on the Albert Park grid.
"Oh man, I would actually go there if I could," he laughs. "I said to Bernie [Ecclestone] with my 19 years I should be allowed a permanent pass, so he was good to me. Bernie has always been good to me.
"I'm a happy guy, I'm having a good chance right now and I just want to enjoy my life in the way of the old times. If it all comes through then I'll enjoy myself and move onto bigger things than I did over the past few years."
Rubens may well miss grand prix racing, but Formula 1 is going to miss him more.
And the answer to your first question Rubinho? It is a big YES.
*For even more insight from Rubens Barrichello, in which he talks about why F1 is not finished for him, his Williams struggles, life at Brawn and Ferrari plus his IndyCar plans, see this week's AUTOSPORT.