Sauber started its life in Formula 1 as a team of modest resources that was somehow capable of running a remarkable fourth and fifth at the end of the opening lap of its first race at Kyalami in 1993. This will be its 20th season in grand prix racing and with the heady days of BMW ownership firmly in the past, it is once more a small team. And it's one with realistic aspirations of 'overachieving'.
Inevitably, the odds are stacked against it. Technical director James Key tendered his resignation around a week before the car had its first run, throwing a curve ball into the already high-pressure mix of the battle to get the new C31 ready for this week's Jerez test. In terms of size, there are half-a-dozen outfits that clearly outdo Sauber, so improving on seventh in last year's Constructors' Championship would be a serious achievement.
Key's departure has thrown chief designer Matt Morris into the spotlight. An unfamiliar name to most Formula 1 fans, the ex-Cosworth and Williams man, who has also spent time in the World Rally Championship, joined the team last April before being promoted to his current role after a few months. Very well-settled in Switzerland, not always a given for British F1 personnel who make the move there, he is relishing the challenge of working for the team.
He was an appropriate choice for Sauber to select to talk about the technical side of its new machine at Jerez. After all, he has been focused firmly on the C31 pretty much from the moment work started in earnest.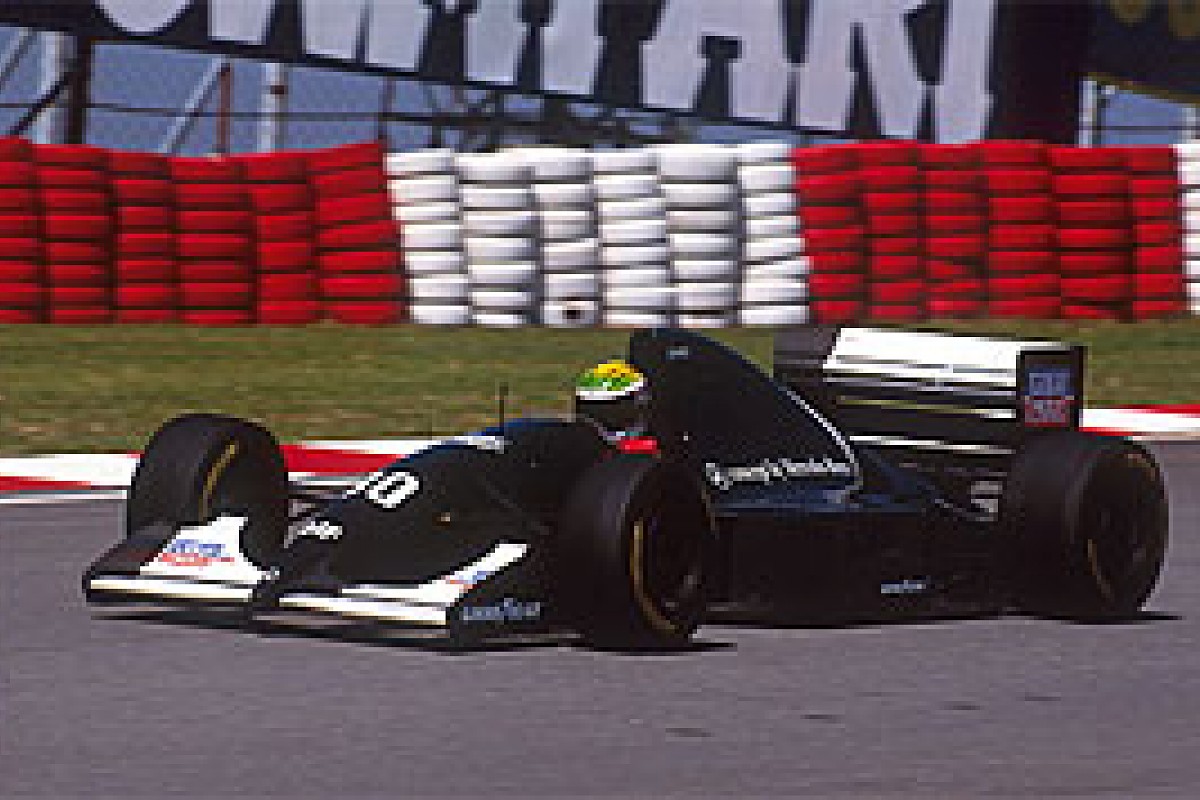 Sauber in its debut race in 1993 © LAT
"It was a good point in the year to take over that job," explains Morris. "We were just getting into the new car so I've been with this car right from its birth all the way through to now. We've had a restructuring at the factory, but we've been working on this car for the best part of nine months so it doesn't make a massive difference. There are jobs that James did that we need to make sure are covered so we don't miss anything. It's a new era for Sauber."
Rewinding to those early days of design work on the C31 offers an illuminating insight into the way that a small team (very much a relative term given that Sauber employs around 300 people) goes about this process. From the off, the fact that parts cannot simply be thrown at the car and resources must not be burned up on potential blind alleys, drives the thinking. It's not simply a question of designing the car and then cutting development costs accordingly; it's something that must be in mind right from the start.
The development budget at Sauber is far from non-existent, as some reports have suggested, but it is certainly tight. Indeed, it seems that Key's departure was partly motivated by his frustration at having development directions stifled by a lack of funds.
"We tried to design a base car that allows us to try lots of things easily," says Morris. "We cannot afford to do a new chassis or a complete rear end mid-season, so clearly when you have got all of these ideas, you try to design a base car that allows you to cheaply and easily test these options.
"That's one of the things that we tried to do with this year's car with the suspension and the chassis and the way that the bodywork integrates with it. If we have a new design we went to be able to look at it quickly and not have to change a lot of parts in order to fit the new ones we want to try."
Also crucial to keep in mind during the design process is not merely where gains can be made. It's essential not to sacrifice characteristics that were an advantage on the previous year's car while chasing improvement's elsewhere. The Sauber C30 was easy on its tyres and the team was able to manage the rubber extremely effectively. It's not a characteristic that the Sauber team is willing to throw away and, despite changes to both front and rear suspension, the belief is that it hasn't done so.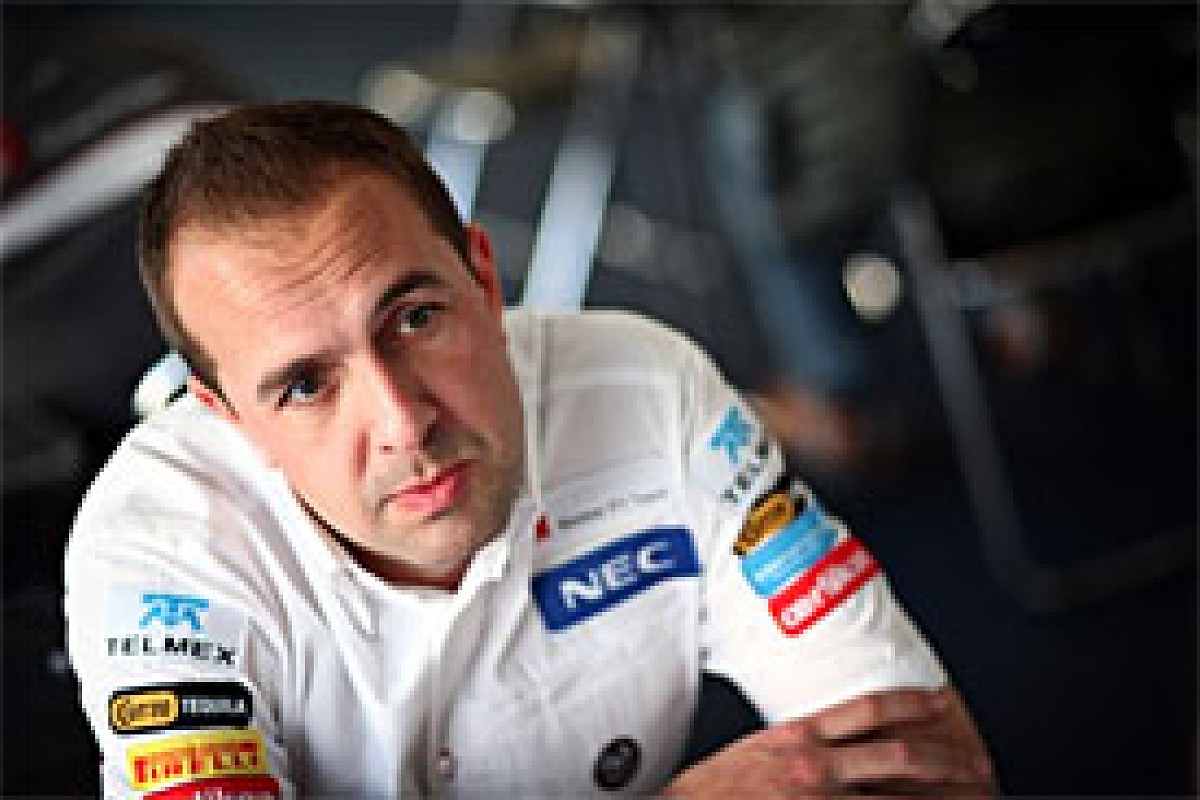 Matt Morris © LAT
Preserving positive attributes like these are crucial if midfield teams are to score heavily in the early stages of the season. And Morris knows that if the car is fundamentally good on its tyres, the team has the know-how to back it up.
"Being one of the smaller teams, you have to be realistic," says Morris. "We want to be there and picking up the points and there are two things to consider. You have got to be reliable. If you are not reliable, you are never going to score points. The other thing is that if you have an edge on strategy then clearly you have got a chance of those last few points.
"We have got some very good guys at the factory that work in our vehicle dynamics group. From my experience at previous teams, this is something that is particularly positive at Sauber. Understanding the tyres from a basic point of view helps you so much in knowing the aerodynamic and mechanical requirements."
So, once you have your finished launch car and a wide range of development avenues to explore that far exceed the available development budget, what happens next? While the likes of McLaren, Ferrari and Red Bull are limited more by time than by cash when it comes to what directions they pursue, in order to have any chance of maintaining development pace, Sauber must commit wholeheartedly to a smaller number.
Choosing them correctly is therefore essential. Using a car that has been conceived to be simple to switch parts on, Sauber will work through various options in the coming days before making some very big decisions about what happens over the next few months.
"While the first car is being built, often we have some concept groups that keep these little projects running to see where they get to," says Morris. "Ultimately, we then come here [to Jerez] and decide what do we really want. Do we go with concept A or concept B, or something completely different.
"We have to do one test at a time, make a decision on the money we are going to spend on the next upgrade. We take it one step at a time. Some of the bigger teams can bring three projects all together and we have to be more clever to keep up with them. We need to make the right step each time rather than having a scattergun approach, which maybe other teams can afford to do.
"What we mustn't do is pre-plan upgrades and then even if it's not coming do it anyway. We're better waiting a couple of races and making sure we get value for money because it's something we have to bear in mind. For me that makes it a bit more interesting. You have got to think about budgets and other resource restrictions being a small team."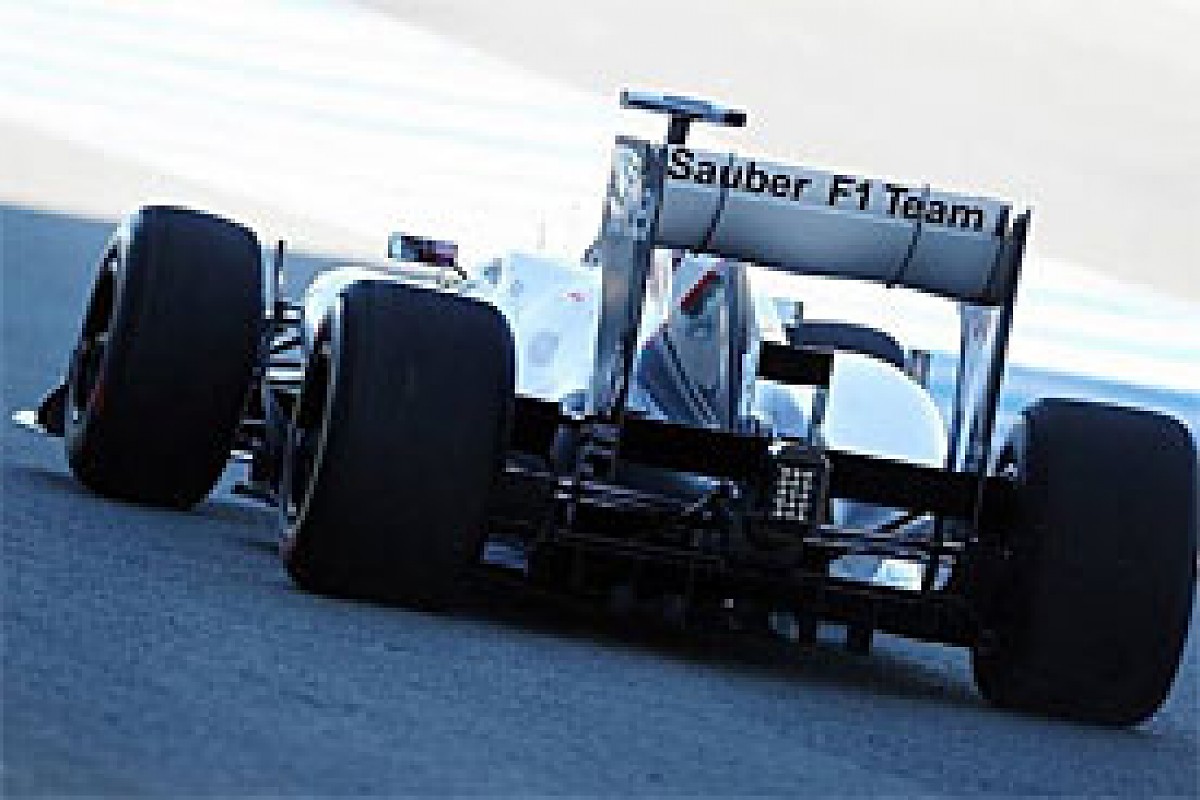 Sauber plans several upgrades for the C31 © sutton-images.com
Some very big decisions will be made by Sauber over the next few weeks. Playing catch-up is simply not an option. Throughout the design phase of the car the team will have kept in mind the need to make every move as cost-effective as possible, and the success of choices that are to come, based on on-track running, will show in the team's points haul.
"If we fall behind after winter testing, we don't have the budget and manpower to get back," says Morris. "Maybe some other teams can throw money at it, but for us to get off on the right foot is clearly a massive benefit.
"With the testing ban, it becomes very difficult to test stuff mid-season so you need to load up your winter testing with as many diverse ideas as you can to understand them. It's hard once the season starts to test these at the track because you can only really do it on a Friday, which compromises setup work.
"The absolute goal for this test is to get four days of running, get any reliability issues under control and come out of it knowing what direction we need to go in for Melbourne.
"That gives us enough time to prepare the Barcelona test packages and some of the stuff that will go straight to Melbourne. After this test, we have got some pretty big decisions to make."
All of this makes it a pretty tense time for Sauber. Yesterday's promotional run with Kamui Kobayashi at the wheel revealed only the usual very minor bits and pieces that need modifying, which is a good foundation for the four days of intense work that are to come.
It's tough at the top in F1. But when you're in the midfield and every dollar of development money has to go two or three times as far if you are to keep pace, in some ways it's even tougher.