Things move in cycles, and Formula 1 launches are no exception. Last week AUTOSPORT joined a small crowd in a freezing garage at Silverstone to watch Force India's new VJM05 drive down the pitlane and perform a couple of demonstration laps. Afterwards, everyone trooped inside for sandwiches.
Also present among the crowd was AUTOSPORT technical correspondent Gary Anderson, who in a previous life was on the other side of F1 launches through his years with Jordan, Stewart and Jaguar.
At the height of F1's mid-1990s rock'n' roll excess years, things got pretty extravagant - McLaren enlisted the Spice Girls to help unveil its 1997 car at London's Alexandra Palace. Anderson's rival to the McLaren MP4/12 was the Jordan 197, a car produced with fewer resources and yet still introduced to the world by being lowered from the ceiling at the Albert Hall following a 30-minute performance by Cirque du Soleil.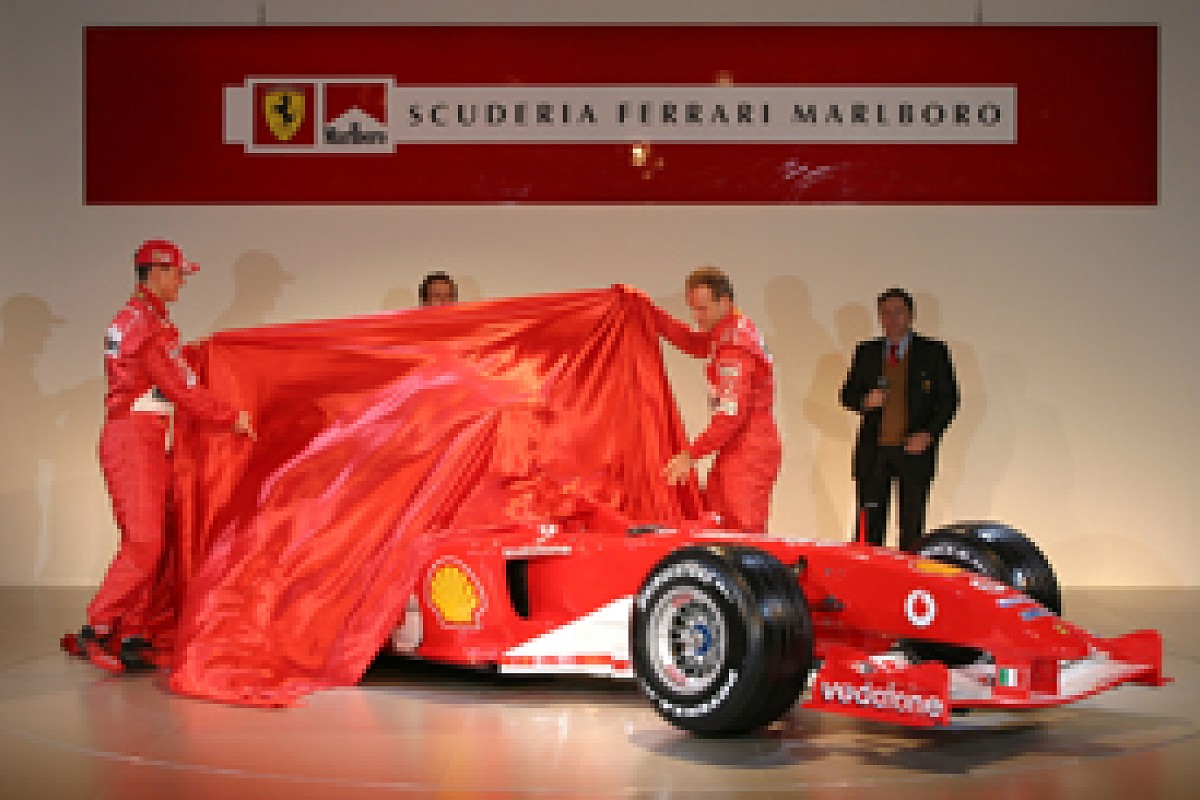 Gary Anderson doesn't like glitzy stage launches, like Ferrari's in 2004 © LAT
In contrast, the 1991 Jordan was revealed to the press in a garage at Silverstone, followed by a handful of demonstration laps. Afterwards, everyone undoubtedly trooped off for sandwiches. No team would be inclined towards Cirque-du-Soleil levels of extravagance in the current economic climate but, even if they could, Anderson is convinced that the 'garage and sandwich' approach offers genuine advantages.