The opening hour of the 2001 Le Mans 24 Hours had it all: torrential rain, big crashes, safety cars and chaos in the pits. Amidst the carnage, and by virtue of an exceptional drive and an adherence to the mantra of keeping the car on the grey stuff, Martin Brundle took an unlikely lead - the first time Bentley had been at the front of a Le Mans race for more than 70 years.
That Brundle was eventually reeled in by the faster Audis was perhaps inevitable; that he still managed to keep the Bentley in the fight for the lead almost three hours in to the race was a testament to his skill on one of the world's most fearsome circuits.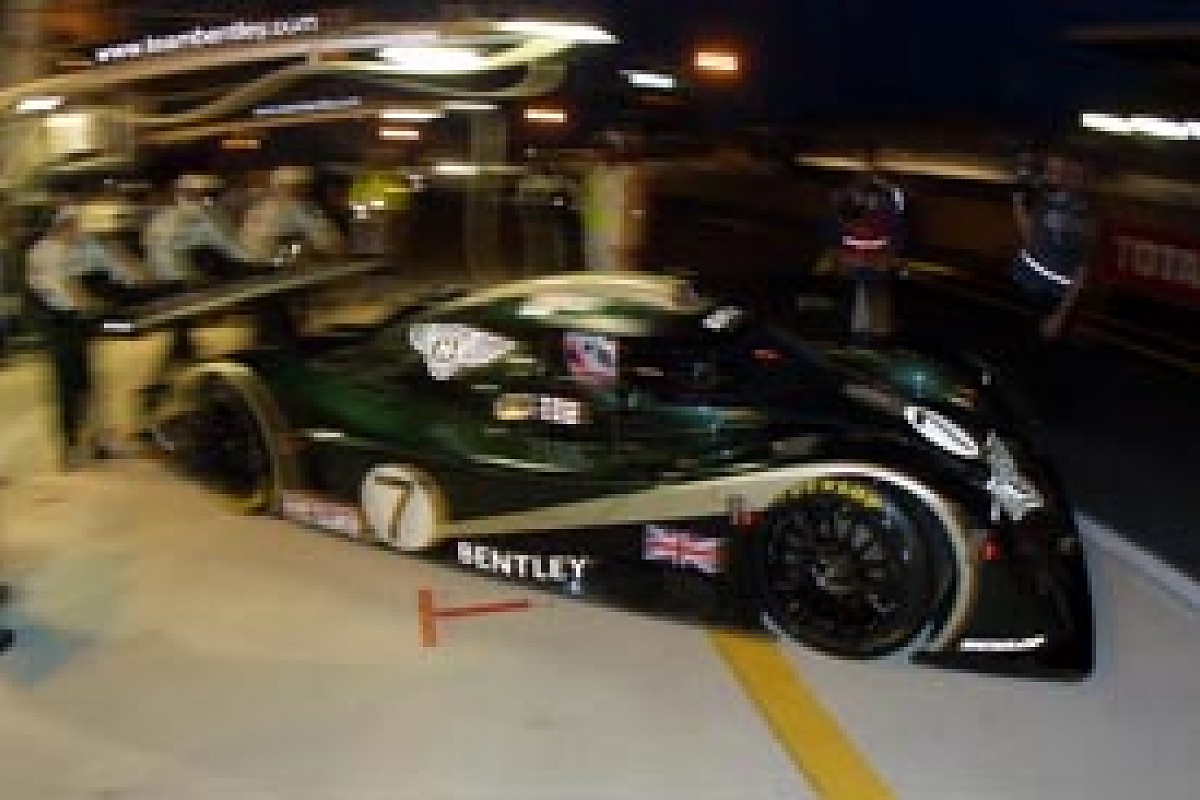 Brundle gave Bentley its first Le Mans lead in more than 70 years in 2001 © LAT
Stint complete, Brundle handed over to Guy Smith and headed for a deserved rest, his two guests - David Coulthard and King Juan Carlos of Spain - for company. It was the former who broke the news barely two hours later: the car had hit mechanical issues and retired. Brundle was out; his race - which he thought was his final Le Mans expedition - was done.
But Brundle's affair with the legendary race did not end in 2001. Last week he announced that he will return for another crack, this time with his son Alex for a co-driver.