Interlagos driver notes
• Sebastian Vettel dominated last year and also hit the headlines in 2008, when he was almost a decisive factor in the title fight as he passed Hamilton in the final stages to finish fourth. Seb still has one last chance to clinch other records this season: he can score his 17th podium, equalling the all-time record set by Michael Schumacher (2002), and he can surpass the record he shares with Nigel Mansell for most poles in a season (14). He's tied with Michael Schumacher for most races led in a season (16) and wins from pole, now nine, the same number recorded by Mansell in 1992.
• Mark Webber won here in 2009, beating Rubens Barrichello, who fell in the middle of traffic after his first stop. Mark's other rivals started way behind after an unpredictable wet qualifying session. Strangely, until his win two years ago, he hadn't scored a single point at Interlagos. He does have an excellent qualifying record in Brazil though: 8-1 against his team-mates, beaten only by Vettel last year.
• Lewis Hamilton has only once made it to the podium at Interlagos, third in 2009, which he somehow managed from his worst grid slot here, a lowly 17th. Last year he was fourth on the grid and then fourth in the race. Lewis was crowned world champion here in 2008 but he has never led a lap in Brazil.
• Jenson Button has also only managed one podium here: third place five years ago. He was fifth in both of the past two GPs. Like his team-mate, he took his world title here in 2009 but has never led a lap here. Button has not been in the to on the grid here since 2005! He'll make his 208th grand prix start in Brazil, equalling Andrea de Cesaris at eighth on the highest number of starts made.
• Fernando Alonso has made it onto the podium six times out of nine here, but has never won. Like Hamilton and Button, he claimed his two world titles here, in 2005 and 2006. He was third last year, but was never in the position to challenge the two Red Bull drivers.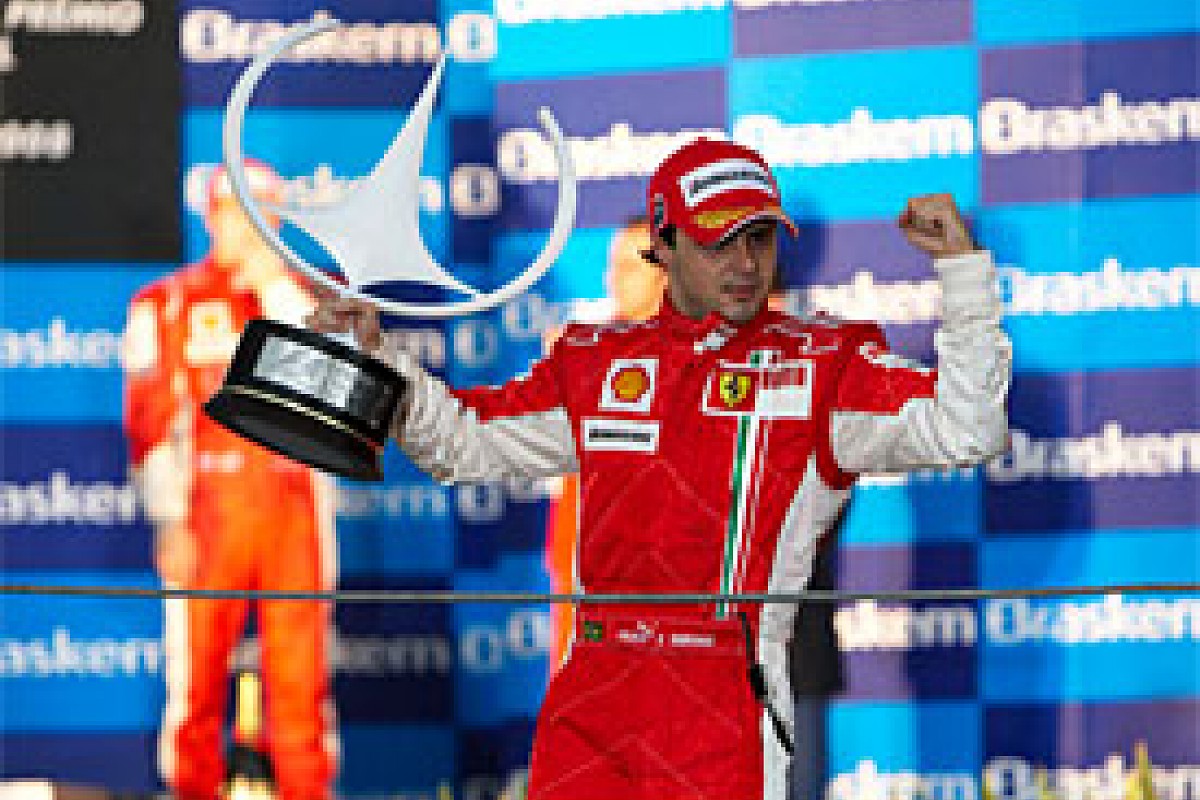 Massa last won at Interlagos in 2008 © LAT
• The 2008 Brazilian GP was Felipe Massa's most recent victory: he won from pole that year, but lost the world title to Lewis Hamilton. Since then he has scored only six podiums and three fastest laps in two and a half seasons. He won here as well in 2006 and took pole three years in a row, from 2006 to 2008.
Only once has he not qualified in the top 10 at Interlagos, in his debut year of 2002. If Massa does not make it to the podium in Brazil, he'll be the first Ferrari driver since Ivan Capelli in 1992 to have failed to get a podium finish for an entire season.
• Interlagos is one of Michael Schumacher's most successful circuits. He has always qualified in the top-10 here, sixteen times in total, and starting from pole 10 years ago. He's won four times, finished on the podium 10 times and only once not scored points, in 2003, when he spun off in the wet.
• The weak spot for Nico Rosberg at Interlagos is qualifying, as he has reached the top 10 only twice here in five starts. His best result came in 2007, when he was fourth. Last year he finished the race sixth, behind the two Red Bulls, the two McLarens and Fernando Alonso.
• Vitaly Petrov was 10th on the grid last year, but only finished 16th after a horrible opening lap in which he dropped to 22nd, ahead only of his current team-mate Bruno Senna.
• Rubens Barrichello's bad luck in his home race is legendary: 11 retirements from 18 starts. In more recent races though, he's only retired once in the past seven years. His best result here is third for Ferrari in 2004. Three times he's started from pole here, but he's never managed to win. In the past four years he's scored only one point: with the championship-winning Brawn in 2009, after starting from pole.
• Adrian Sutil has never scored points here, having retired twice in four races. He's only started in the top 15 on the grid once, which was a third-place slot in 2009. Sadly he was unable to make anything more of it in the race after a clash with Jarno Trulli on the opening lap.
• Kamui Kobayashi hit the headlines during his debut two years ago, duelling with Jenson Button in the early stages. He finished ninth that time. He is still looking for a top-10 grid spot at Interlagos.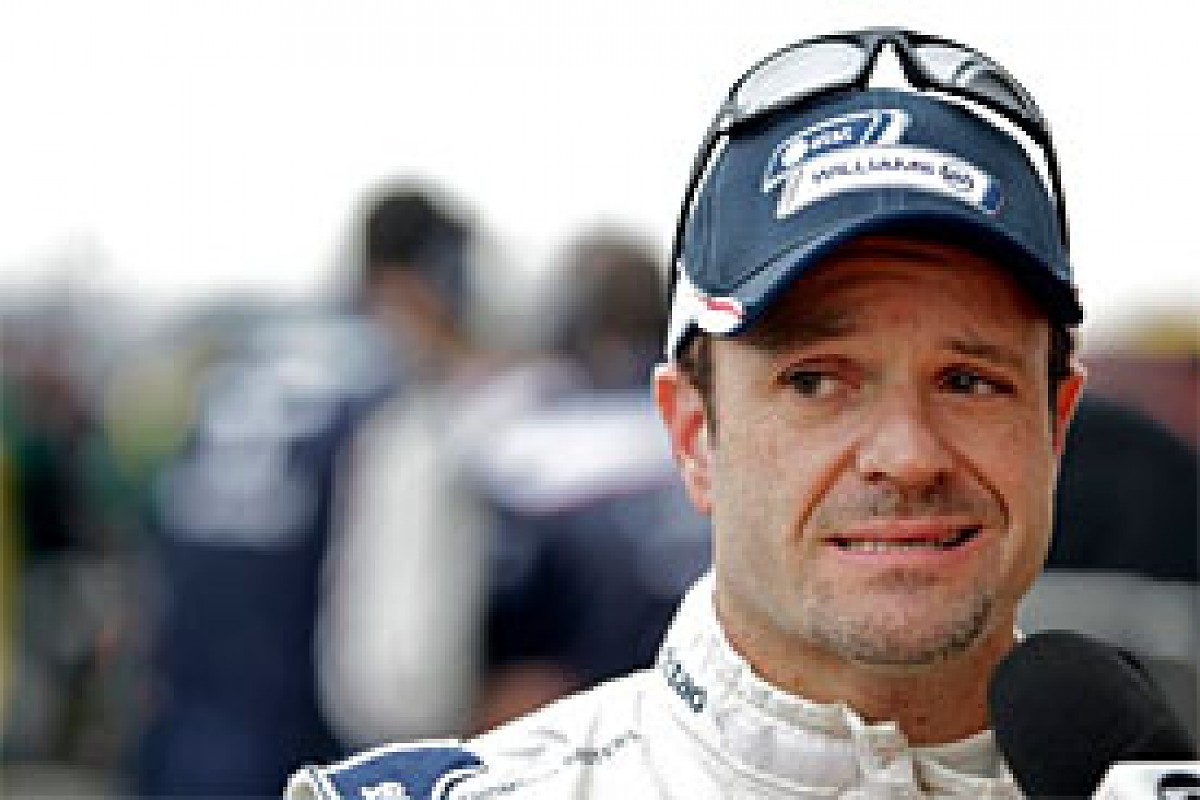 Interlagos could be Barrichello's final F1 race © LAT
• Sebastien Buemi was sixth in qualifying and seventh in the race two years ago: his best Formula 1 race weekend to date.
• Jaime Alguersuari has ever started or finished in the top-10 here, and was lapped in 2009 and last year.
• Heikki Kovalainen has finished in the points only once in four starts. He was seventh in 2008 from fifth on the grid - his only top-10 start here.
• Jarno Trulli has achieved good performances here in qualifying, less so in the races. He has started eight times from a top-10 spot, but has scored only eight points from his 14 races.
• Vitantonio Liuzzi has started the Brazilian Grand Prix four times, failing to score points scored in any of them. His best qualifying position is 14th, in 2007, while his best race result is 11th, from 2009.
• Timo Glock was the fastest of the 'new team' drivers in qualifying here last year, a feat he hasn't yet managed in 2011, thanks to the two Lotus drivers.
Interlagos team notes
• Red Bull is the team to beat here: it has won the past two races , despite missing out on pole both times. Last year it led the whole race, two years ago 51 of the 71 laps.
• McLaren is second only to Ferrari for Interlagos wins, but its last success here dates back to 2005, with Juan Pablo Montoya. In the past five years McLarens have only been on the podium in 2007 and 2009. Furthermore, Button and Hamilton have never led the Brazilian GP.
• Ferrari is the most successful team in Brazil with eight wins to McLaren's seven. The Scuderia won for three straight years from 2006 to 2008 and in the past five years has only missed out on a podium finish in 2009.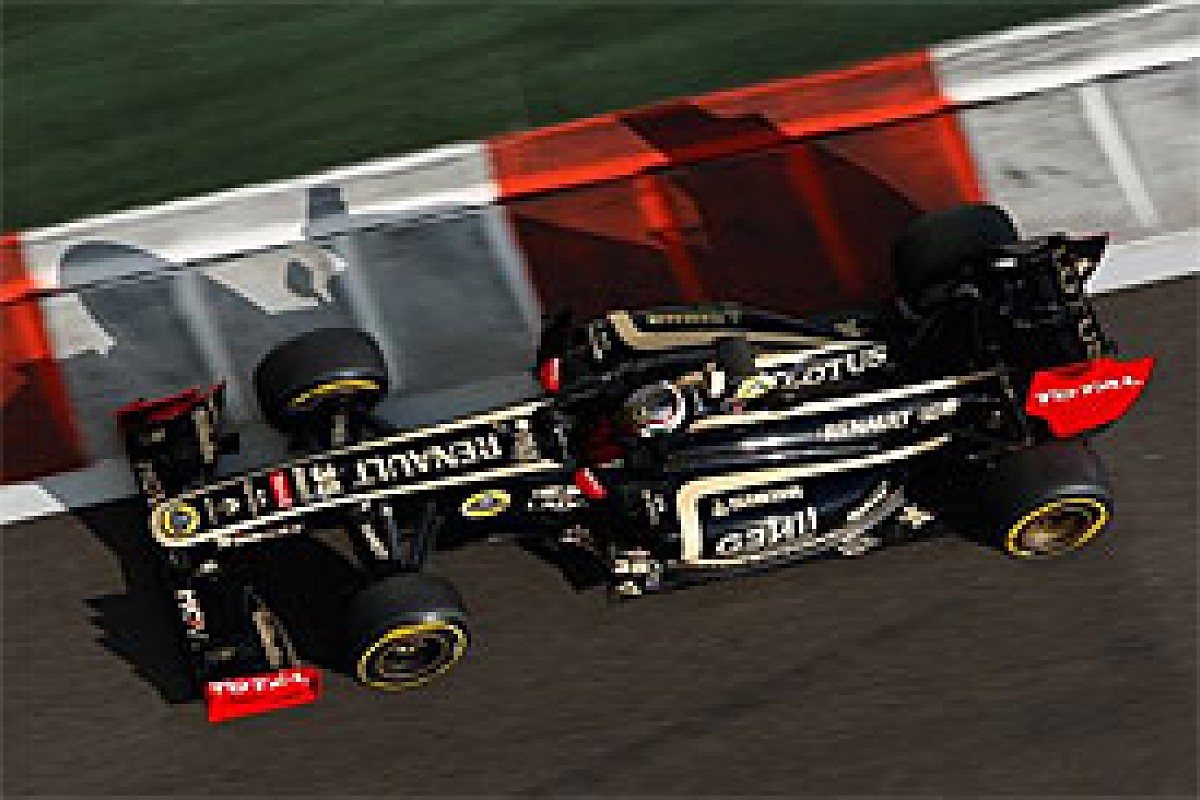 Brazil will be the final race for Renault © sutton-images.com
• This will be the last race for Renault: the French team reaching 300 starts this weekend. In the past three years it has been on the podium only once here (Alonso was second in 2008), and has scored only one more points finish, with Robert Kubica (ninth last year).
• Williams scored its most recent win here (in 2004 with Montoya) and its last pole (last year with Nico Hulkenberg). In the past five Brazilian GPs, it has scored points only twice, with Rosberg in 2007 (fourth) and Hulkenberg last year (eighth). It faces an uphill struggle to avoid equalling its worst spot in the constructors championship: ninth in 1975 and 1978.
• Force India cars have never scored points here - their best result is 11th by Liuzzi two years ago. And two years ago was also the team's only time with a car in a top-10 grid slot (Sutil was third). In all the other qualifying sessions it has never fared better than 16th on the grid.
• Sauber has missed out on points only twice in the past five races (in 2006 and 2008). In 2009 it finished second with Kubica. In the same timespan it missed out on top-10 grid spots with both cars only last year.
• The only points finishes for Toro Rosso were recorded by Sebastian Vettel in 2008 (fourth) and Sebastien Buemi two years ago (seventh). Its reliability record here is impressive, with only one retirement from 10 starts (Vettel in 2007, hydraulics).
• Like Renault, Lotus will race for the final time under this name. It hasn't scored points since its return at the start of 2010.