Jo 'Seppe' Siffert, driving the brand new Rob Walker/Jack Durlacher Lotus 49B, scored his first Grande Epreuve victory at Brands Hatch last Saturday when he won the RAC British Grand Prix by 4.4 seconds from Chris Amon's Ferrari. The race was Lotus-dominated; for 20 laps Graham Hill's works 49B led, only to retire with a repetition of the familiar driveshaft trouble, and then the older ex-Siffert 49 of Jackie Oliver went in front. Oliver had in fact led in the opening laps and had no difficulty in staying with Hill - his best lap was fractionally quicker - but his impressive drive ended with suspected transmission failure just after half-distance.
Amon (Saturday was his 25th birthday) had a race-long battle with Siffert, first for third place, then for second place, then for the lead, and his fine second position was backed up by his team-mate Jacky Ickx, who by finishing third moved into second place in the world championship. Fourth was Denny Hulme's McLaren, ahead of John Surtees in the Honda, which slowed after its aerofoil fell off; Jackie Stewart nearly caught him on the finishing line in the V8 Matra.
Tyres played a significant part in the race, for a brief shower as the grid was forming up frightened several drivers into donning wet-weather tyres. In fact the first three cars all used the same tyre compound, although Ickx was using a wet-weather tread pattern. Siffert set a record fastest lap, and his race average speed was faster than the old lap record.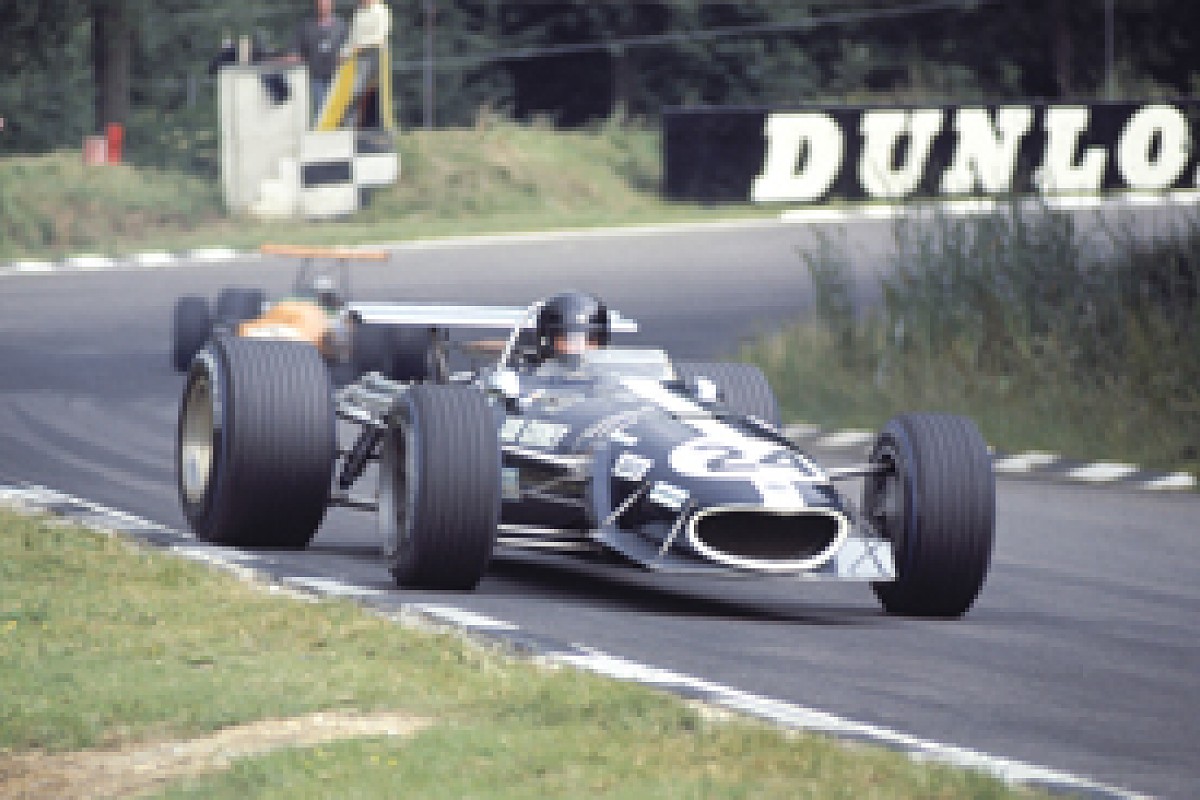 Dan Gurney was back with engine upgrades on his Eagle � LAT
Entry