The 2011 Formula 1 season has been about one man, and you don't have to guess too hard to work out who that is. In Singapore Sebastian Vettel's remarkable year continued as he romped to victory that put him on the brink of a second world title.
It's therefore time to chart Vettel's success this year and analyse the staggering number of all-time records the young German can still win should his steamroller of success continue for the rest of the season.
Vettel is well on the way to becoming an all-time great © sutton-images.com
Vettel chasing records
Vettel took his ninth win of the year at Marina Bay; the third highest total in F1 history, equalling Nigel Mansell's achievement of 1992. Only Michael Schumacher has won more in a single season, the German taking 11 victories in 2002 and 13 in '04. With five races to go, it is possible for Vettel to break Schumacher's record.
Only three drivers have had more pole positions in a single season than Vettel, thanks to the German's 11th of 2011 in Singapore. Mansell holds the record with 14 from '92, while Ayrton Senna was on pole 13 times in both '88 and '89 and Alain Prost repeated the Brazilian's achievement in '93.
Eight of Vettel's wins this year have come from pole position; the same number recorded by Schumacher in '04. Mansell's nine from '92 remains the record for now.
Vettel is now fourth in the all-time list of podium finishes in a single season. His 13th of 2012 in Singapore leaves him four short of Schumacher's record of 17 (a 100 per cent record) in '02.
The Red Bull driver has led 1850 miles this season, putting him third in the all-time list behind Schumacher (2085 in '04) and Mansell (2041 in '92). Due to the greater number of races this year than previously, however, a more accurate barometer of his dominance can be expressed as a percentage of the total distance covered. Vettel has led 69.8 per cent of all the laps this year while Jim Clark currently holds the record of 72 per cent from his dominant 1963 campaign with his Lotus 25.
Interestingly, Vettel has only set the fastest lap once this year and is not able to break any records in this category in 2011. In Singapore he missed out on the fastest lap by 0.234s to Jenson Button, but was 1.4s clear of the next best lap - set by Mark Webber.
Vettel chasing records
But while all the cards have fallen in Vettel's favour this year, the opposite could be said for Ferrari driver Felipe Massa, who has suffered a quite hideous amount of bad luck in 2012.
Malaysia: loses time during a pitstop
Turkey: loses time at two pitstops
Spain: gearbox failure
Monaco: contact with Lewis Hamilton, hits the barriers
Canada: smashes the front wing lapping a HRT
Europe: loses time at the second pitstop
Germany: loses wheelnut at the last pitstop
Hungary: spins off, damages rear wing
Belgium: puncture
Italy: spun by Webber
Singapore: hit by Hamilton, puncture
Despite all these misfortunes, Massa has scored points in each of the last eight races.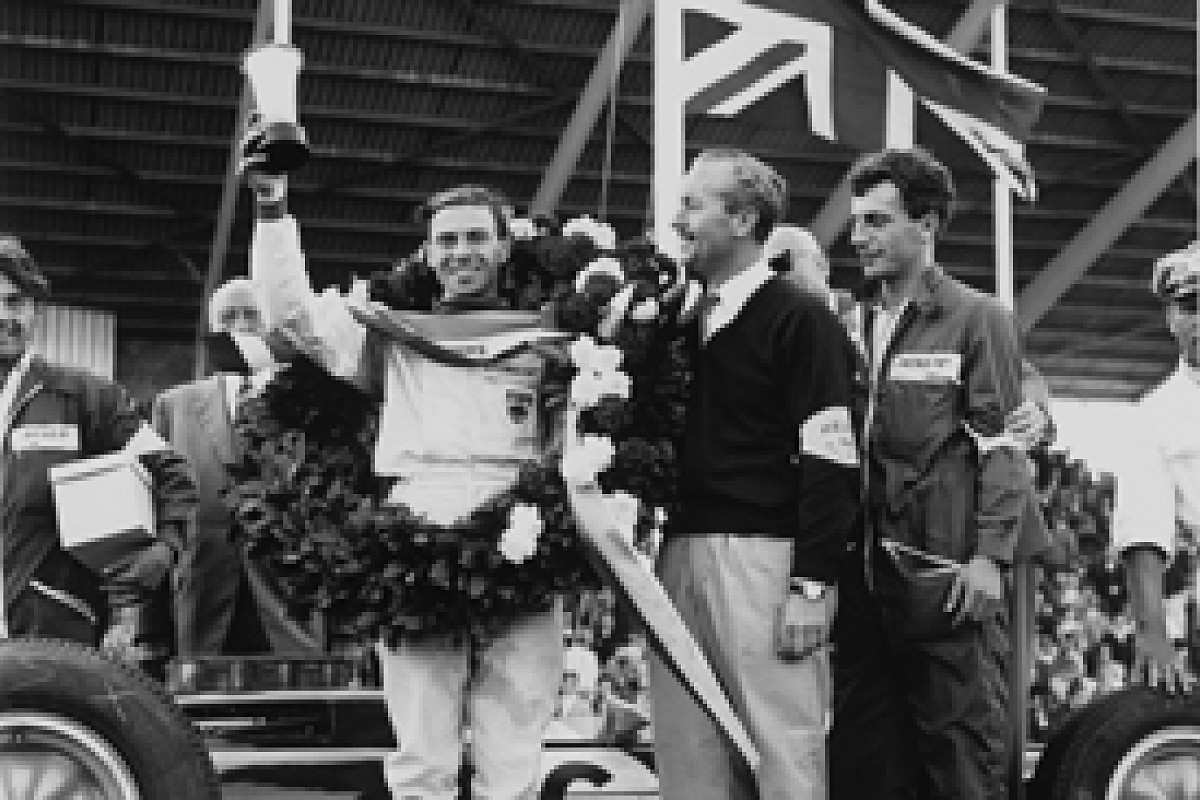 Vettel now has as many F1 podiums to his name as Jim Clark © LAT
Race notes
• Vettel's win represented his 32nd podium in F1 and moved him to 25th on the all-time list, equalling the number achieved by Clark, Jacques Laffite and Jean Alesi. Staggeringly, in the last three grands prix, Vettel has led 158 of the 174 laps run - an indicator of his dominance.
• Red Bull scored its maiden Singapore Grand Prix victory last weekend, becoming the fourth different manufacturer to win the race in four years and joining Renault, McLaren and Ferrari.
• Singapore brought Button his fourth podium finish in a row and the first at the Asian street track. It was also the 560th podium for a British driver. There was a significant achievement in Singapore for the former world champion though; he set only the fifth fastest lap of his career and equalled his '09 record of two in a year.
• For the first time in Singapore Grand Prix history, Fernando Alonso failed to finish on the podium.
• Paul di Resta recorded the best finish of his F1 career with sixth place in Singapore; the Force India driver's previous best having been a seventh spot from Hungary. With Adrian Sutil finishing eighth, both Force Indias scored points for the first time since the season-opening race in Australia.
• Heikki Kovalainen started (19th) and finished (16th) in exactly the same positions as a year ago.
• For the fifth time in 2011, Lewis Hamilton finished lower than he started, a reflection of the number of penalties the Briton has received this year. For the first time since becoming team-mates with Button, Hamilton has been beaten by the 2009 world champion in four straight races; for the first time in his career, Hamilton has failed to make the podium at least once on a street track during the season.
• Jarno Trulli is now the fourth most-experienced F1 driver of all-time, his 247th start in Singapore having moved him ahead of David Coulthard in the list. His next target is Riccardo Patrese, third overall on 256 starts.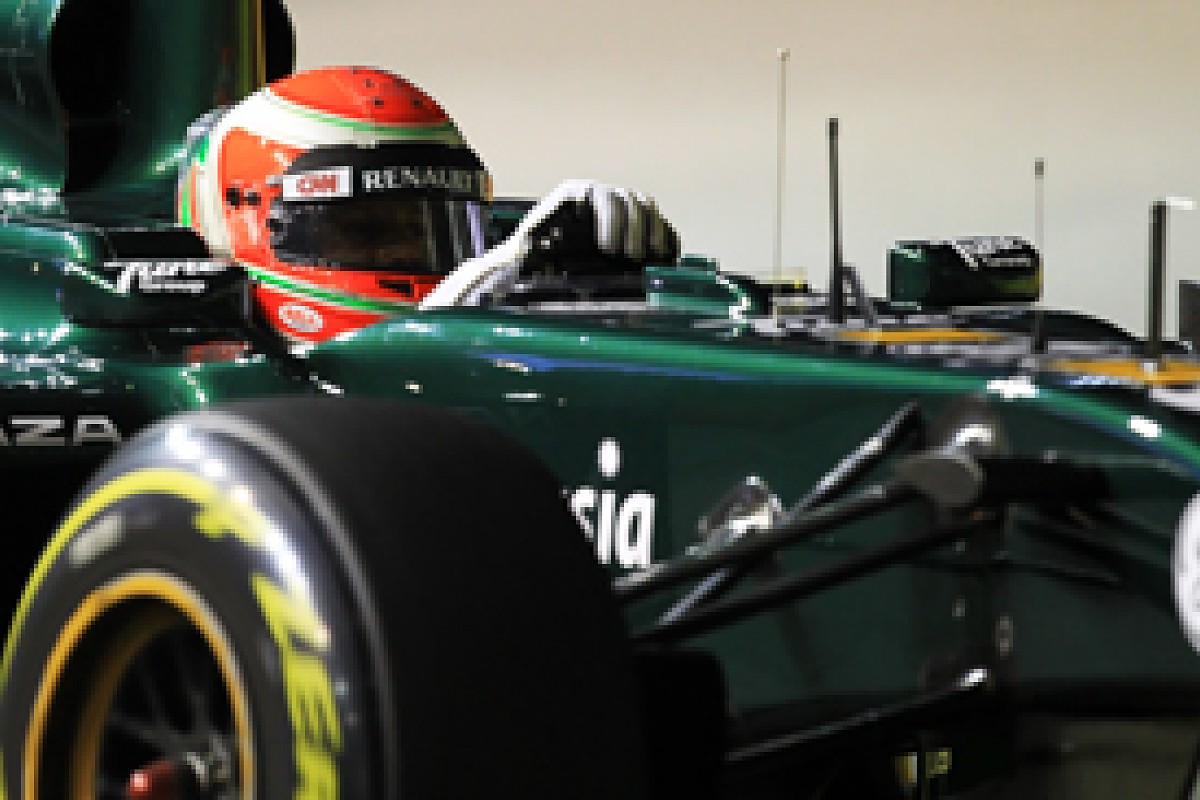 Trulli is now P4 on the all-time F1 starts list © sutton-images.com
Qualifying notes
• Vettel is now equal seventh with Mika Hakkinen on the all-time pole position list thanks to taking the top spot for the 26th time in Singapore. Twenty five of those have come in his 50 races for Red Bull.
• Vettel set a new qualifying record of 1m44.381s in Singapore, over 1s quicker than Alonso set last year.
• Webber completed Red Bull's first front-row lock-out since the British GP.
• Hamilton has now gone 25 races since his last pole position and failed to make the top three in Singapore for the first time. On a brighter note, the 2008 world champion has qualified inside the top 10 for the last 30 races.
• Alonso and Ferrari have now gone a year without a pole, and Singapore was doubly bad for the Italian team as its nine-race streak of qualifying on the front two rows was ended.
• Force India had never reached Q3 in Singapore before, but got both cars into the top 10 this time - the first time that has happened since Canada last year.
• Williams endured its worst Singapore qualifying to date, missing Q3 for the first time in the history of the race.
• Vitaly Petrov failed to make Q2 for the third time in his career, the other occasions being in Australia and Belgium last year.
• Singapore is a bad track for Italian drivers; never has a racer from the country outqualified his team-mate - a trend continued this year as Trulli and Vitantonio Liuzzi both lost out to theirs.
• One milestone was reached in Singapore. For the first time in F1 history five teams qualified in pairs inside the top 10. The previous record had been four, set six times and last occurring in Japan in '06.