When Bruno Senna made his car racing debut in the British Formula BMW championship at Brands Hatch in August 2004, it was huge news. Usually, the debut of a 20-year-old South American with zero karting pedigree would have raised only a ripple of attention even in the specialist press, yet the national newspapers picked up the story of the nephew of Ayrton Senna contesting his first race.
He was a curiosity, of interest because of his name rather than through any belief that he was a star in the making or worthy of attention in his own right. While in the intervening seven years, Senna has very much earned a name for himself through his racewinning performances in F3 and GP2, many still see nothing more than S-E-N-N-A.
At Spa last weekend, many of those were forced to reassess their belief that those five letters in his name were the sole reason for him being in F1.
By qualifying seventh in trying weather conditions, the Brazilian took a big step towards convincing those who matter that he is a racing driver to be taken serious and not merely a diverting quirk of heredity.
Given that so many see only a name and not a 'real' F1 driver - when, in fact, the higher he has climbed the motorsport ladder the more this has turned from an advantage to a disadvantage - there were plenty of raised eyebrows from those who had somehow missed him finishing as runner-up in GP2 in 2008 when he starred on Saturday at Spa.
"I have always understood this and accepted it," he says of the way that the Senna name means he is perceived. "The fact is that I have to prove myself with my performance to have the tag of being a Senna removed.
"There is no way of getting around the fact that people will always compare me to Ayrton. I need to make sure that I am racing with my own skills and not trying to be someone else. This opportunity with Renault is the best chance I've had to prove what I can do."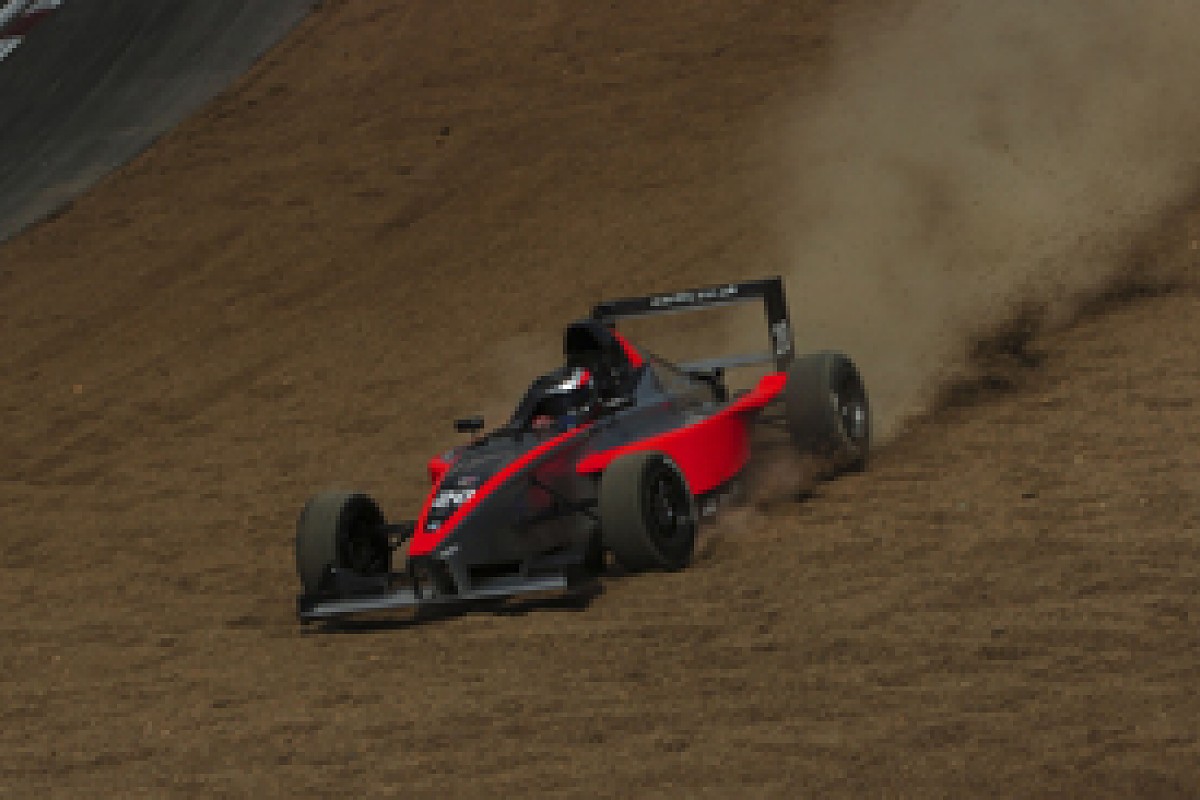 Senna's maiden half-year in FBMW were not indicative of what was to follow © LAT
That's enough about the name. Let's just call him Bruno and take a closer look at the key word in what he said - chance. Chris Goodwin, who manages Bruno, reckoned that last weekend's Belgian Grand Prix was effectively his charge's F1 debut. While clearly not the case technically, last year's 'break' driving a HRT best described as a Formula 1.5 car was hardly an opportunity to show what he could really do. So much so that the only real ripple he caused was at Silverstone, where team principal Colin Kolles sidelined him in favour of Sakon Yamamoto in circumstances involving a controversial email and a bag of Yen.
With last year a write off and 2009 spent racing the ORECA LMP1 sportscar in order to gain the developmental experience that Ross Brawn cited as the main reason for Rubens Barrichello getting the drive with that year's champion team rather than Bruno, the last two campaigns after winning the GP2 crown were effective a write-off. Beyond the experience gained, the net value was negligible.
That meant that his stock wasn't high coming into this year and taking a position as Renault's reserve driver was the best option, even though 11 races passed before the team felt confident enough to throw him into the car in place of Nick Heidfeld.
"It turned out to be exactly the right thing to do," says Bruno. "You can never predict the future and I signed up before Robert Kubica had his accident. I never expected that to happen so my plan was to come here, learn and work on something for the following year.
"Then the year became more turbulent, but I never expected to be sitting in the car in Belgium. Even without that knowledge, it was the right decision, but sometimes you have to be lucky."
That a driver has to rely on fortune - or the terrible misfortune of others - to get a chance that his junior record deserves speaks volumes about the current state of F1.
While Senna didn't cut a swathe through the junior ranks like, say, a Nico Hulkenberg and in doing so effectively make himself unignorable, he did enough to earn a proper F1 shot so we could judge how good he is. On the evidence at Spa, he has the potential to be a good grand prix driver.
Sure, the circumstances aren't perfect, but so many F1 careers have been built upon a driver seizing the day, slipping through a small window of opportunity and making an emphatic case for themselves. Bruno won't use his relative lack of experience as an excuse, but he does use that fact to calibrate his expectations.
2009 was spent adding to his experience with the ORECA sportscar squad © LAT
"I haven't got the same level of preparation as the guys that I am racing against," he says. "They had been racing for 11 rounds before me and had many days of pre-season testing.
"But an opportunity is an opportunity. As hard as it looks, I have to have the right frame of mind and know that I can catch up. Spa was a learning weekend."
Before the weekend, Senna had insisted that "there's no point in trying to be a hero," although after his stellar qualifying performance it all went wrong. He braked too late on the inside line for La Source, locked up and slid into the innocent Jaime Alguersuari, pushing the Toro Rosso driver into Fernando Alonso and ended the Red Bull junior's race with suspension damage.
Senna survived, pitting for a new nose and then serving a drive-through penalty for his blunder. From there, he recovered to finish 13th, aided by the safety car. Inevitably his consistency in race conditions wasn't perfect, largely because of his lack of familiarity with the tyres, but by finishing the race he banked a huge amount of experience that should put him in the running to score his first points in F1 in Monza.
"Mistakes happen and unfortunately this time there was someone in the way," said Senna. "I am sorry for Jaime - it was my mistake. I just braked at the same point as the other guys braked and had less grip.
"Laptime in the race was not bad. I had to feel the car for the first few laps and understand how the car was with fuel. But from then on I pushed hard and I was very pleased to do so many laps. Hopefully Monza will be a more straightforward race!"
Despite the first corner error - one that can be forgiven as a one-off, but which must not be repeated - it was a good performance from the Brazilian. He has plenty to prove in F1 but has already taken a big step to gaining the team's confidence.
The fact is, though, that he had already done this with his pace during his Friday morning outing in Heidfeld's car in Hungary a month ago. Taking into account the age of his tyres, he outpaced team-mate Vitaly Petrov in that session.
All this adds up to a good start, but Bruno knows that there is more to come.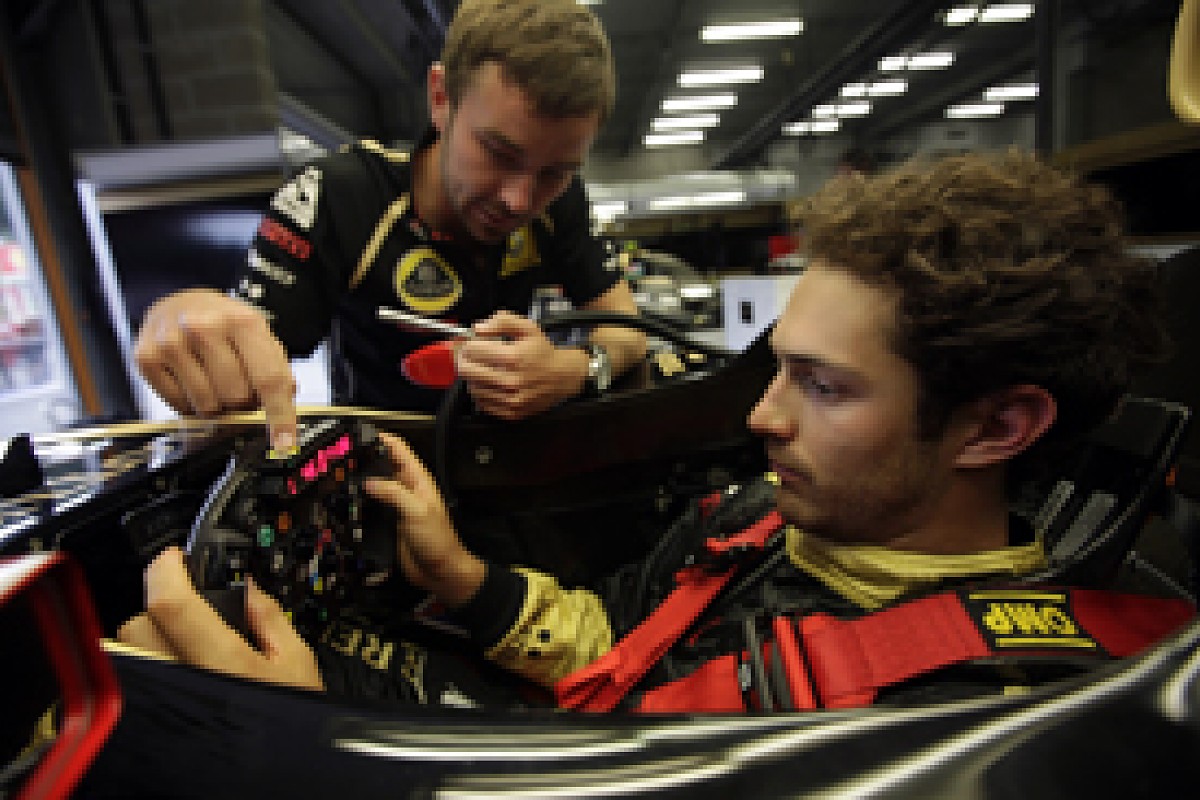 Senna didn't take long to settle in to his new office in Belgium © LAT
"The most important thing is to prove to the team that I can improve," he says. "I can't just get to a certain level and then get stuck. I need to show progress and I need to learn. I started from a very humble level and had to learn what I could do with the tyres. There weren't enough miles in the weekend at Spa to make up for 11 races, so I need to keep working.
"I can't be expected to jump into the car and produce a miracle because it's a massive, massive challenge. But I am up for it, studying, doing all of the work possible to make the transition painless."
Bruno is expected to see out the year at Renault, giving him another seven races to make a compelling case for staying in F1. The situation is fluid, for it is not clear whether there is a realistic chance of staying in a race seat at Renault next year. With the recuperating Kubica's comeback date - provided there is to be a comeback - uncertain, Senna surely can't put all of his eggs in the Renault basket? Especially with GP2 champion Romain Grosjean almost certain to be in a race seat somewhere in F1 next year.
Let's mark a Renault seat down as possible, but also take into consideration that there are other potential berths. Williams, for example, is reckoned to be in the market for another driver with some commercial backing - something that Senna could draw in if he continues to make waves in F1.
"My main aim is here [Renault] because it has been my home and I feel that the relationship has grown well. I'm going to use this opportunity to show why I am in F1.
"Of course, I will also be working on finding a good commercial side for it because the it just makes my position stronger. It's no secret that every F1 team looks for sponsors, there are stickers on every car, and if we can find more [financial] motivation together with good performance, then why not?"
Some will complain about pay drivers when they read Bruno's comment, but it's merely a statement of reality. The withdrawal of the manufacturers from F1 has slashed the number of genuine professional drives on the F1 grid. Today, the reality is that there are more seats requiring a sponsorship package from a driver than there were a few years ago.
The term 'pay driver' is a pejorative one, but not all pay drivers are equal. Were Senna to bring a budget for a seat in 2012, he would join a driver like Pastor Maldonado in having a CV worthy of a seat, but needing dollars to pave the way. This is very different to a no-hoper with only mediocre results in the junior formulas buying their way in. And Bruno is absolutely right in saying that a sponsorship package cannot help but boost his chances of a drive.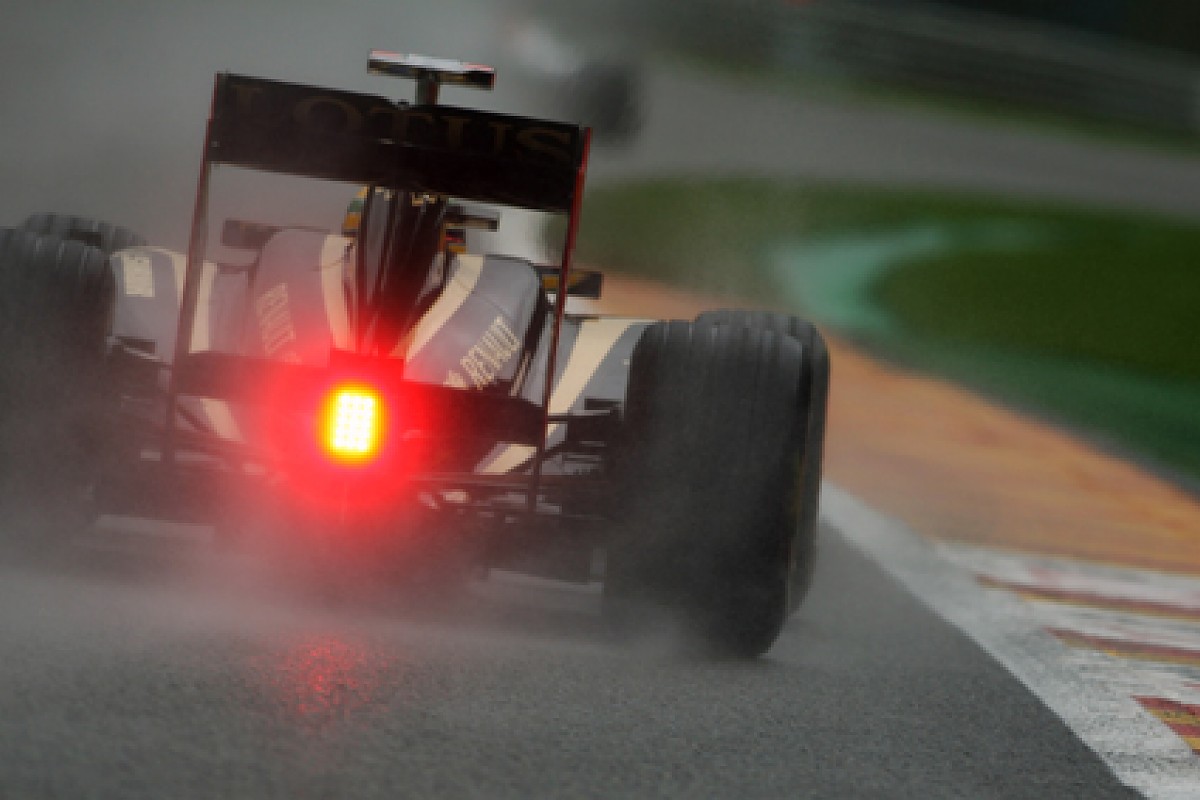 But the big question is, how good is Bruno? In short, we don't really know. While never in the superstar junior driver class on the way up, an elite group that has included only a few names like Lewis Hamilton, Sebastian Vettel, Paul di Resta and Hulkenberg in recent years, he's unquestionably got potential.
As far as strengths go, he's intelligent and capable of learning from his mistakes. His speed in the wet is all the evidence you need that he has the fundamental driving skills and he's proved at Renault that he's capable of getting the team behind him - even after putting his R31 into the wall on Friday morning!
When it comes to his weaknesses, while he has yet to show the kind of searing pace that characterises the elite handful of drivers on the grid, we haven't yet seen enough to make a definitive judgement. That will come during the rest of the season, or, at least, it will to those willing to keep an open mind on the subject.
For those of you who see only a Senna, meet Bruno. Over the next few months, we're going to find out just what he's made of.