With eight races still to go, there is still time for campaigns that have so far been a failure to be turned around and for runaway successes like Red Bull to be reeled in. But for most, the die has already cast.
With the Belgian Grand Prix only a week away, here's how we think the teams have done so far.
Red Bull
Season objective: Successfully defending both the drivers' and constructors' titles
The Red Bull RB7 has unquestionably been the quickest car in qualifying, as proved by its 100 per cent pole position record. In the races, things have proved a little tougher but, if anything, the fact that the team has established so mighty a points advantage despite being regularly under pressure is testament to how tight a unit it has become - not only in terms of car design, but also strategy and pit work.
The RB7 remains the car to beat, although in recent races the pressure has been building, even on Saturday afternoon. Unusually, the upgrade package taken to Hungary, which included a new floor, didn't seem to work, leading Sebastian Vettel to drop it during the weekend.
Traditionally, Red Bull's development parts have produced instant results, which raises question marks over its development direction.
But these are minor quibbles. If anything, the next eight races will be less about fighting to seal the title, but about ensuring that its development rate is such that it doesn't slip behind the resurgent McLaren and Ferrari teams. This is primarily with an eye to the 2012 season as if Adrian Newey's machine ends this campaign still up front, there's no reason to expect it not still to be there come the start of next year.
Verdict: It would take an unprecedented slump in form to miss out on the championships, so for Red Bull it's job almost done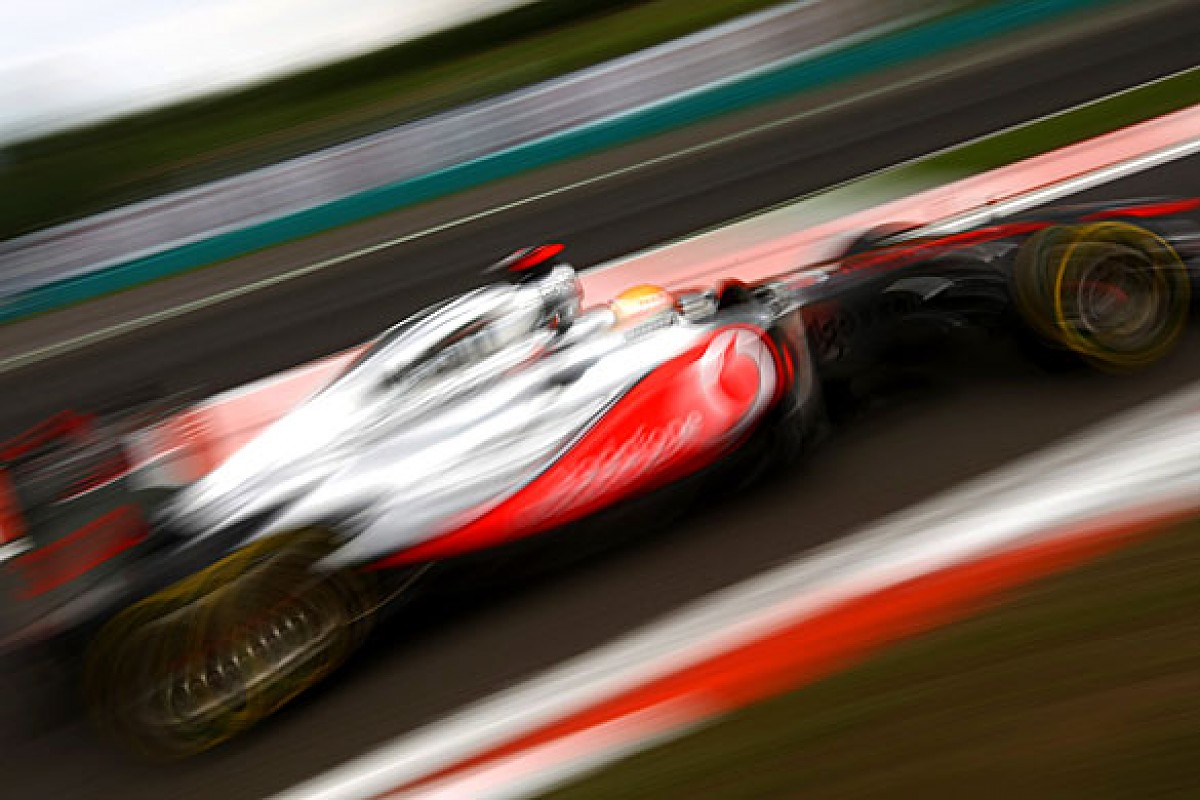 McLaren
Season objective: Win the drivers' and, in particular, the elusive constructors' championship
McLaren's season has been a mixed bag. Ambition got the better of it with the innovative, but ultimately fruitless, exhaust blown diffuser system it trialled during its disastrous winter test programme. That forced a switch to a Red Bull-style layout for the season-opener in Australia. Fortunately, its new system worked well and papered over the cracks of a car that has proved not quite to be the equal of Red Bull overall. But it is close, and getting closer.
Because of Red Bull's qualifying dominance, McLaren has generally been on the back foot in races. In Spain, for example, Lewis Hamilton was significantly quicker than Vettel on prime tyres in the last stint, but never claimed a track position advantage. In Germany, however, Hamilton was able to prevail in a close fight with Mark Webber, showing that things are improving.
There have been a few misjudgements. It will be interesting to see if the errors the team made with its aero package and gear ratio selection in Montreal are corrected for upcoming low-downforce tracks. Last year, during this phase of the season McLaren lost its way a little, but after winning the last two grands prix, it now has real momentum to carry through into the last eight races.
Verdict: Catching Red Bull is near impossible, but if McLaren can finish the season significantly closer in the points than it is now and carry that form into next year, 2011 will go down as a qualified success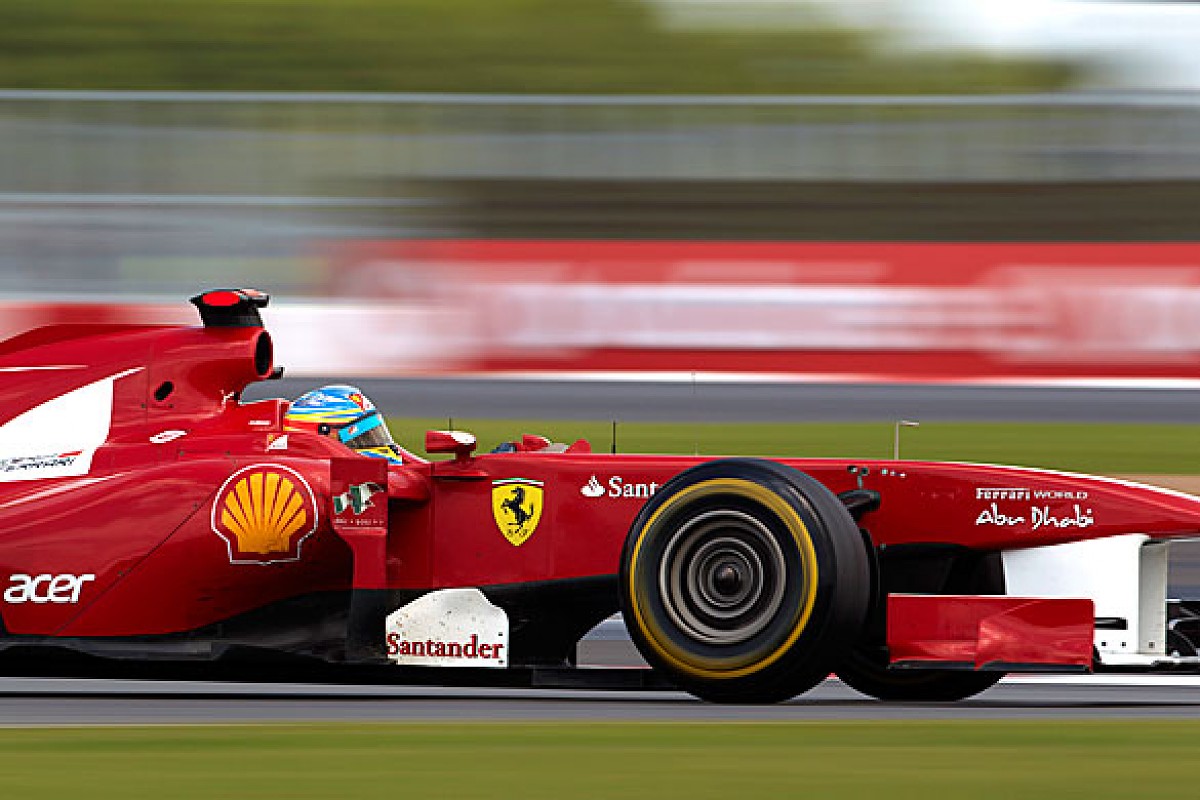 Ferrari
Season objective: Nothing less than winning the world championship, as demanded by president Luca di Montezemolo
Ferrari was forced to re-assess its targets when it realised that its windtunnel figures were not correlating with the track. After a promising winter test programme, the major upgrade package it ran in the final Barcelona test simply didn't work and it wasn't until the Spanish Grand Prix in May that it was able to introduce development parts that had been validated after it tracked down the problem.
By then, the decision to oust technical director Aldo Costa had already been taken. Ex-McLaren man Pat Fry took over as de facto technical director and since then things have gone very well indeed. Silverstone was the turning point. While the temporary ban on off-throttle blowing of the diffuser helped a little, more significant were the aero changes, with new bodywork complementing a rear suspension change that finally allowed Fernando Alonso to fight for victory.
The team reckons that it is now the equal of Red Bull in the high-speed corners and fancies its chances at both Spa and Monza, races that could decide whether it can haul itself into tenuous title contention.
Verdict: Considering the windtunnel setback, Ferrari has recovered very well and now looks set to repeat the revival that it had in the second half of last season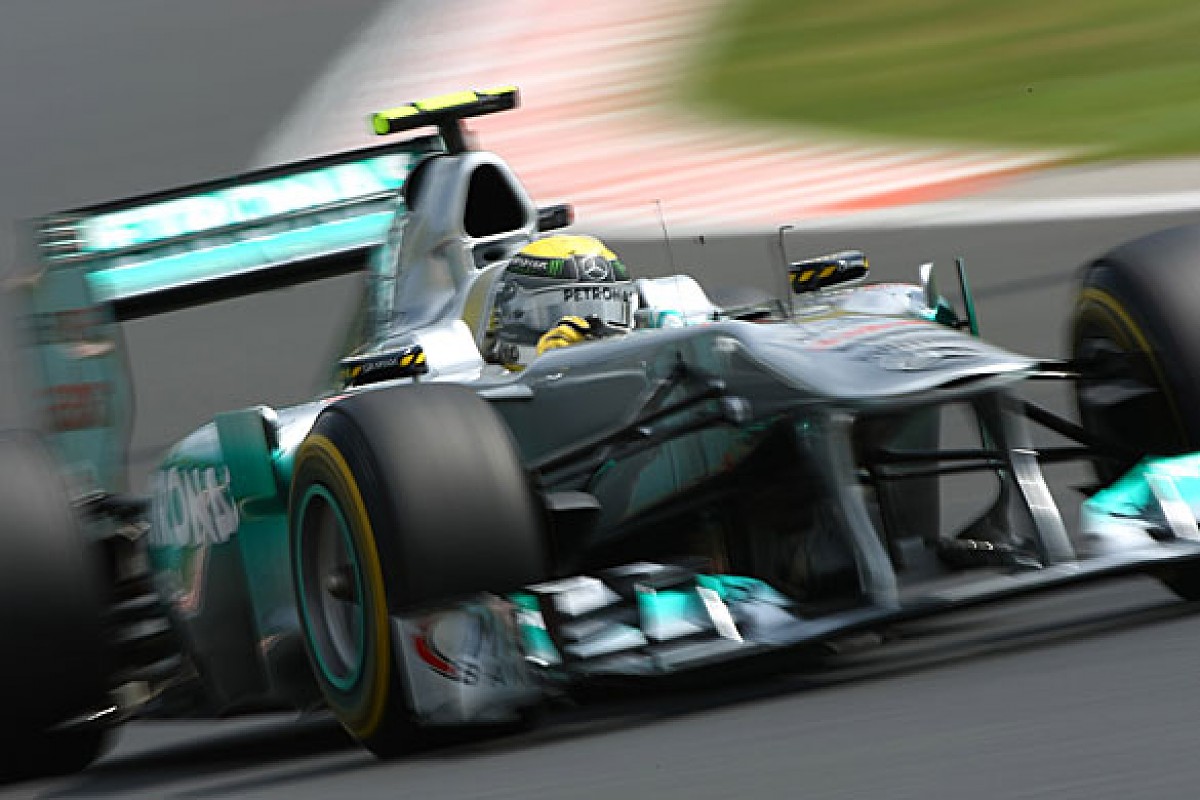 Mercedes
Season objective: Be in the mix for victories and a regular podium finisher
Mercedes spent last season at the front of the midfield with only the odd podium finish to show for its efforts. It has been the same again this year, only without the solace of even one top three finish and already attention has turned to next season. The second half of this year therefore is effectively a glorified test session to ensure that it gets its fundamental car concept right for 2012.
Team principal Ross Brawn has admitted that the 2011 car has shortcomings. The short wheelbase, for example, means that the fuel tank is shorter and taller than most, contributing to a high centre of gravity. Over a stint, that has played a big part in the team's tyre degradation problems, although the improving exhaust blown diffuser package has improved that weakness.
As it stands, the Mercedes is the fourth-fastest car, but in the races it is still vulnerable. In both Germany and Hungary, it was beaten to best of the rest by a Force India, although in the latter race that was because Nico Rosberg made a misjudged stop for wet rubber.
Verdict: This season is, like last year, now a salvage job. If Mercedes can hold onto fourth in the constructors' championship and use this year to get the fundamentals of its 2012 development path right, it will ensure that the campaign isn't a total write-off. The potential is there for next year, no question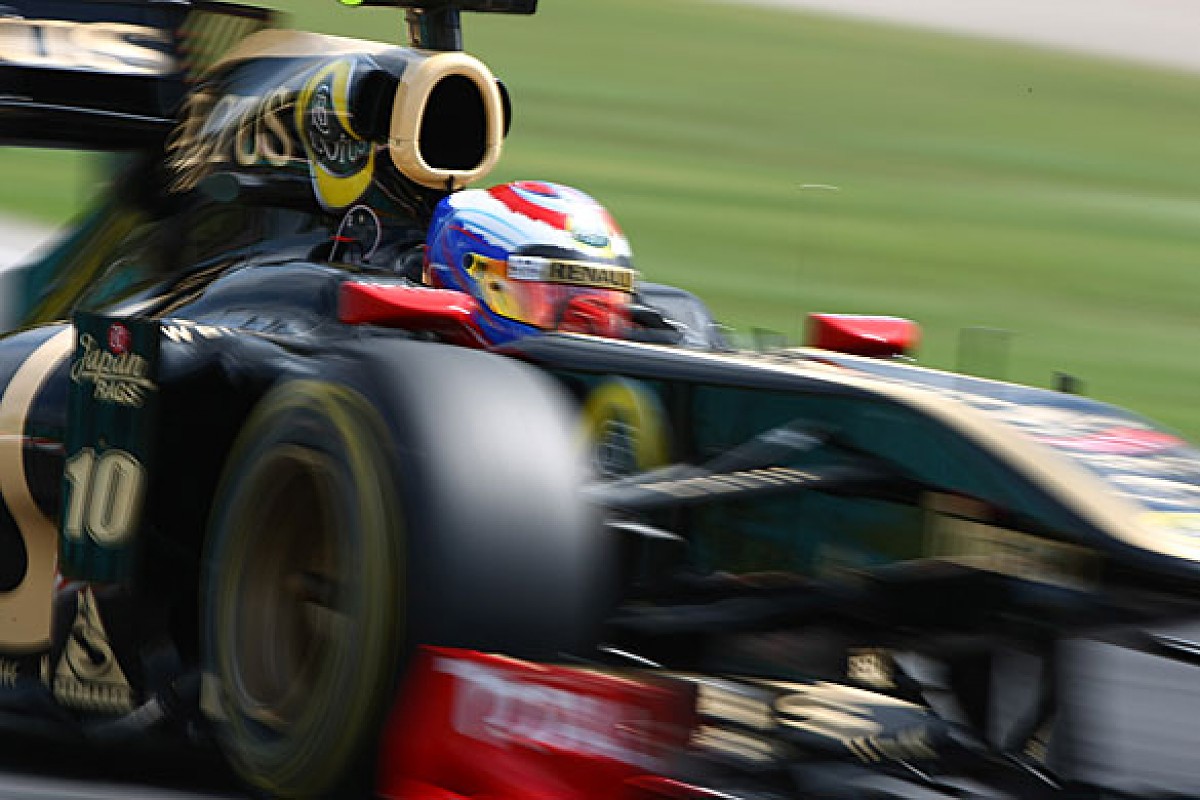 Renault
Season objective: Consistent podium finishes with a view to getting a race win
It's impossible to know what might have been for Renault had Robert Kubica not suffered career-threatening injuries in his rally crash in February. The team was built around the Pole, rightly regarded as a world champion in waiting, and his loss effectively ripped the heart out of it.
Things started well enough, with podium finishes for Vitaly Petrov in Australia and then Nick Heidfeld in Malaysia, but since then things have gone off the rails. On raw pace, the Renault is now a marginal Q3 contender, behind Mercedes and, in recent races, Force India. This makes it hard to pick up more than a few points come race day.
Experiments with a more orthodox Red Bull-style exhaust blown diffuser suggest that the forward-facing experiment has been only a qualified success, while Heidfeld has admitted that the team perhaps lost its way with its development path mid-season. At the same time, there is a feeling among some in the team that its drivers are not extracting the absolute best from the car, something that Kubica would likely have done.
Verdict: If anything, Renault has gone backwards this season. But all is not lost. There's a major upgrade package in the pipeline and overhauling Mercedes is still possible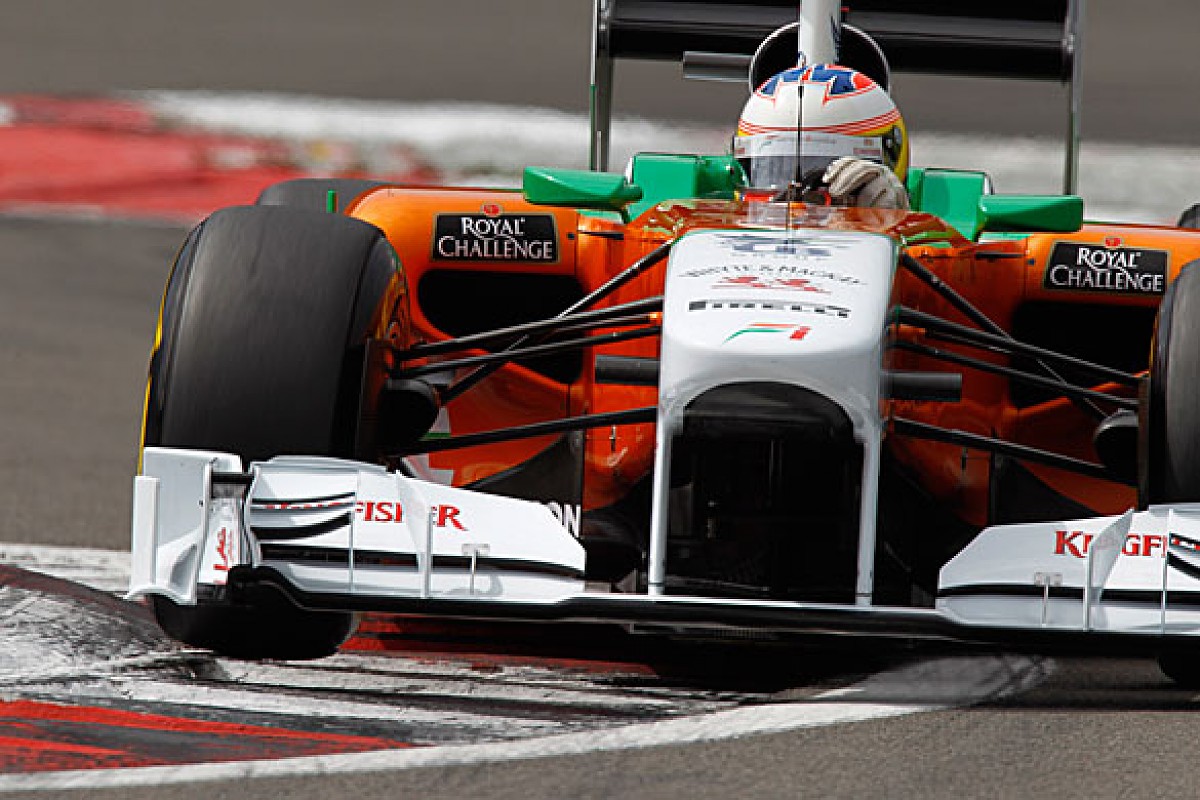 Force India
Season objective: Sixth place in the constructors' championship
Expectations from the outside were pretty low for Force India coming into the season. Last year, its initially very impressive campaign tailed off and pre-season testing suggested that the car would struggle even to score points. And it was tough going early in the year despite picking up points in each of the first two races. Fortunately, Force India had big plans.
The team had found its development rate tailing off next season and the bold decision was made to develop a brand new aero package. This effectively meant sacrificing the start of the season and the team's 'real' 2011 car didn't hit the track for the first time until free practice in Spain. Over that weekend and the ones that followed, it phased in the various parts of its package and at Silverstone, where Paul di Resta qualified a remarkable sixth, it became clear that the decision to start afresh was a very good one.
You can now make a good case for Force India being the strongest midfield team. Outside the top three, it has scored more points than any other team in the last two races and has closed to within nine points of sixth-placed Sauber. While Mercedes is still faster, over a race distance Force India can fight with it, so best of rest status is within its grasp - even though catching up with Renault for fifth in the championship might be beyond it.
Verdict: At first, 2011 appeared to be a season of decline, but the new aero package has worked brilliantly. Force India can now expect to score points regularly and the Silverstone team is now one of the success stories of the season.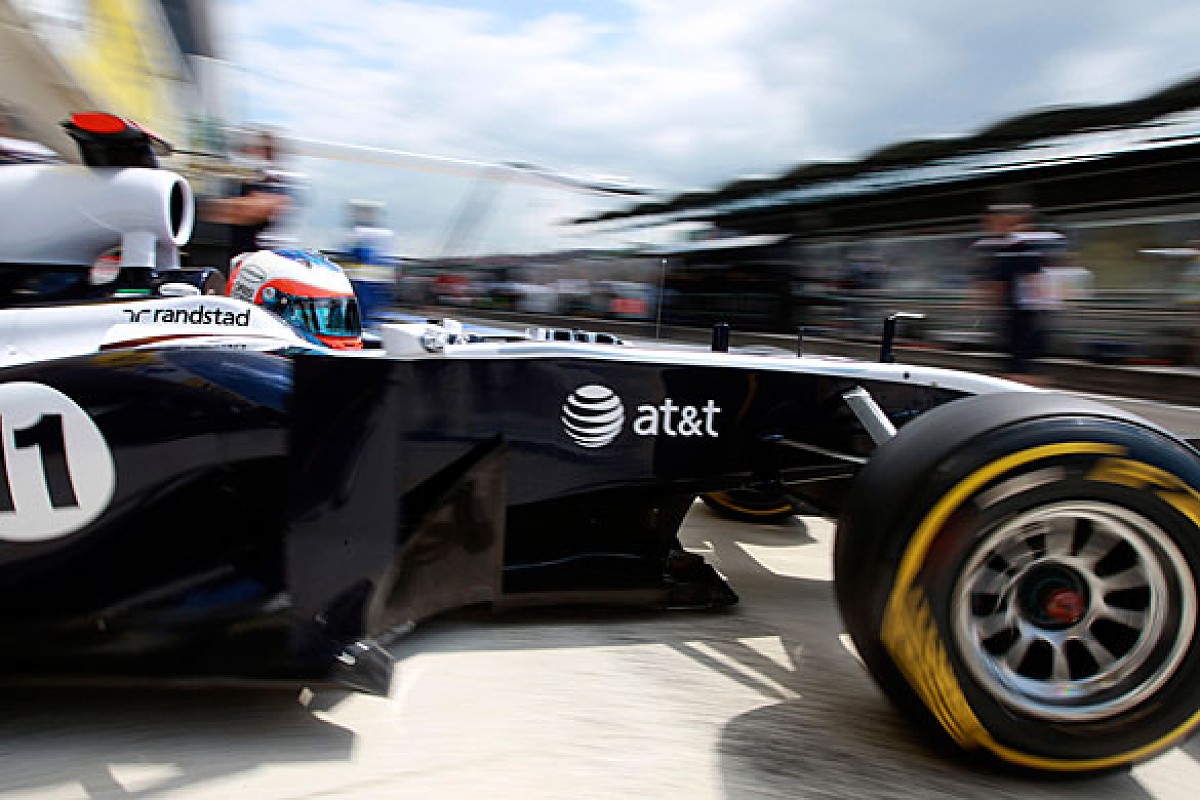 Williams
Season objective: To finish higher than last year - so fifth in the constructors' championship
After a shaky start in testing, the Williams, with its ultra-compact gearbox packaging and angled driveshafts designed to minimise the aerodynamic blockage to the rear of the car, appeared to be coming good late in pre-season. Unfortunately, once the serious stuff started the car proved to be something of a dog.
Four points and ninth in the constructors' championship is pretty much where the once-great team deserves to be given the car it produced. Technical director Sam Michael and aero head Jon Tomlinson are on their way out of the team, with ex-McLaren man Mike Coughlan now overseeing the 2012 car. Next year is a fresh start, and it's hard to see it picking up many more points without the aid of some unusual races for the rest of this year.
Williams has probably already done enough to ensure that it doesn't slip any further down in the championship, so all it can do now is what it can with its car, which has shown flashes of speed but woeful tyre degradation, and ensure that 2012 starts better.
Verdict: This year is now all about transition. It won't be until a few months into next season that we see whether the changes made have been the right ones and if the team really has understood how to correct its car problems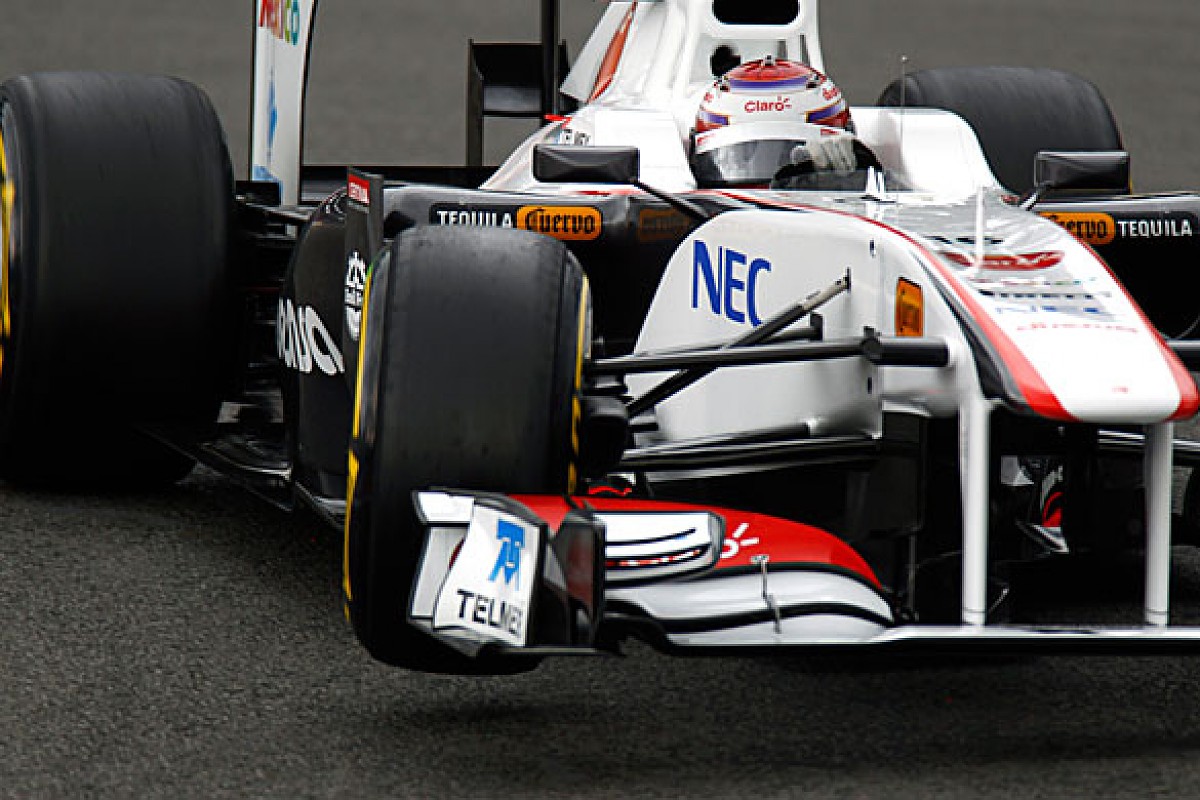 Sauber
Season objective: A solid, sensible season of re-establishing itself as a good midfielder
In contrast to last year, when its car was uncompetitive and unreliable, this year started superbly for Sauber. Sixth and seventh positions on the road in Australia were lost when it turned out that the profile of part of the wing was illegal - an oversight on the team's part - but that kind of form continued during the first half of the season.
It's well-known that the Sauber is a stronger race car than qualifying car - largely because of how easy it is on the rubber - and it has frequently benefitted from running fewer stops than its opposition. However, in recent races, it has become increasingly difficult to capitalise on Sauber's race-day strength, allowing Force India to threaten its sixth place in the constructors' championship.
It is hoped that qualifying form can be improved, which should allow the team to realise the results that its race pace make possible, and there is still hope that the Swiss team can close the gap on fifth-placed Renault.
Verdict: Sauber is hanging onto the coat tails of the big teams and ahead of several outfits that, on size, should be beating it. One of the 2011 season's over-achievers, it has recovered the sound midfield status that it held before BMW took over the team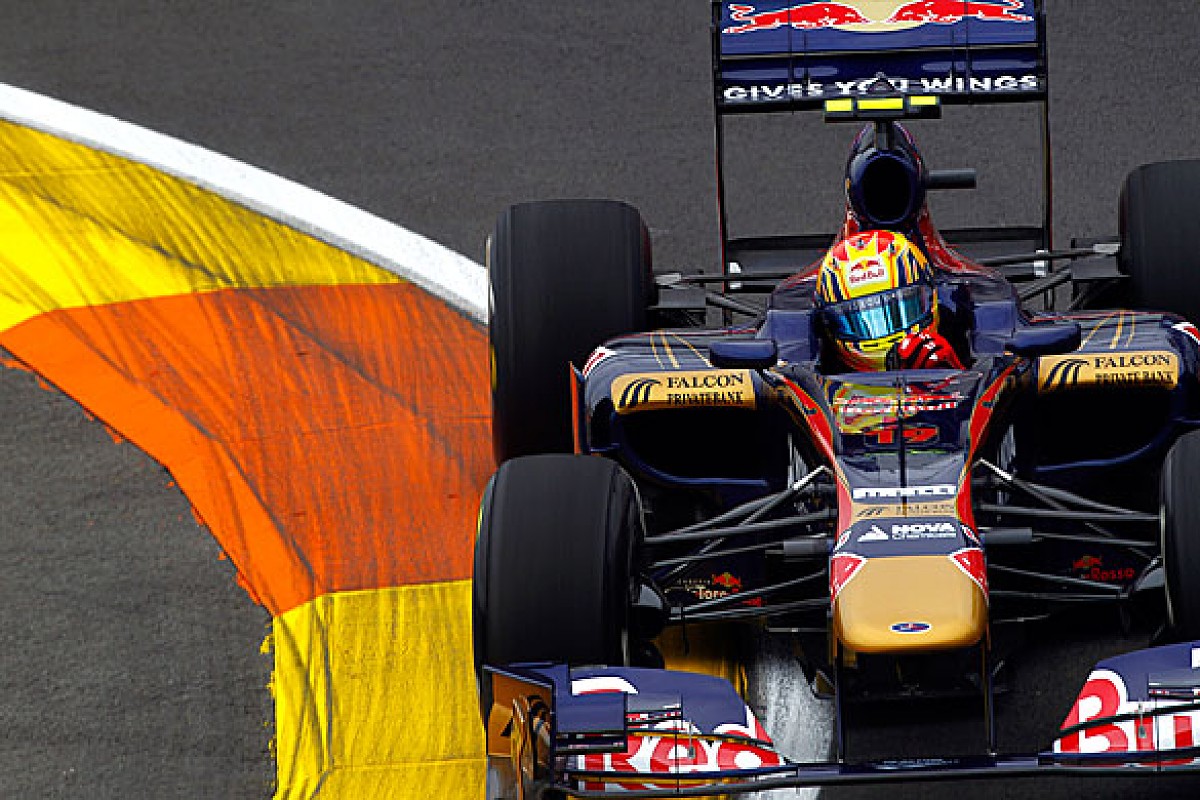 Scuderia Toro Rosso
Season objective: Improve on last season, when it finished ninth in the constructors' championship
The ex-Minardi team has over twice the points that it had scored by this stage of last season and has generally been in contention for the lower places in the top 10. Like Sauber, its biggest problem is a lack of qualifying speed, partly down to a weak DRS system, but as with the Swiss team it is much stronger come Sunday afternoon.
But there is a feeling that the car has the potential to score much more heavily if it wasn't playing catch up off the grid. Technical director Giorgio Ascanelli has produced a very tidy car, with its 'twin floor' easily the most aggressive interpretation of the sidepod undercut in the field.
Its drivers, too, are now both capable of delivering points every race, so it's hard to see Toro Rosso slipping behind Williams again in the standings.
Verdict: Toro Rosso should consolidate eight place in the constructors' championship in the second half of the season. That would constitute a very good season for the Italian minnows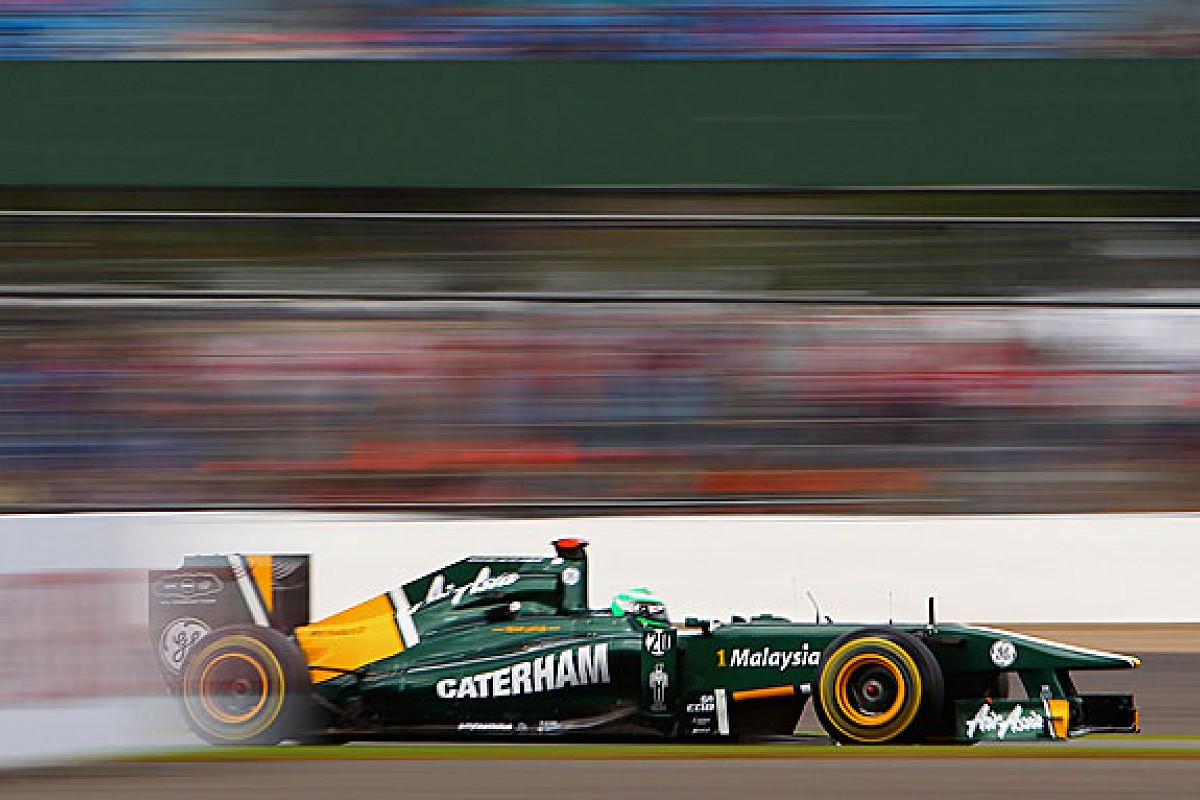 Team Lotus
Season objective: To fight in the midfield, make it into Q2 on a regular basis and score some points
It would be grossly unfair to characterise Team Lotus's season as a failure, for there is no doubt that it has closed the gap to the midfield pack. But so far it has yet to show anything more than flashes of that kind of form, while Q2 is only achievable when others hit problems.
It's fair to say that even with the benefit of Renault engines and the 2010 Red Bull gearbox and hydraulics, the team perhaps under-estimated just how difficult it is to get on level terms with teams that have decades of F1 experience to fall back on. But despite that, the Lotus T128 is a huge step forward over its predecessor, and but for struggles in getting its exhaust blown diffuser package to deliver the kind of performance on track as it does in simulations, it might have been able to deliver on the team's targets. Indeed, chief technical officer Mike Gascoyne hasn't given up hope that it might be able to start bothering Williams and Toro Rosso in the final eight races.
Verdict: Targets missed for this year, there are still plenty of positives. To date, it has been a decent season, but with the caveat of a could do better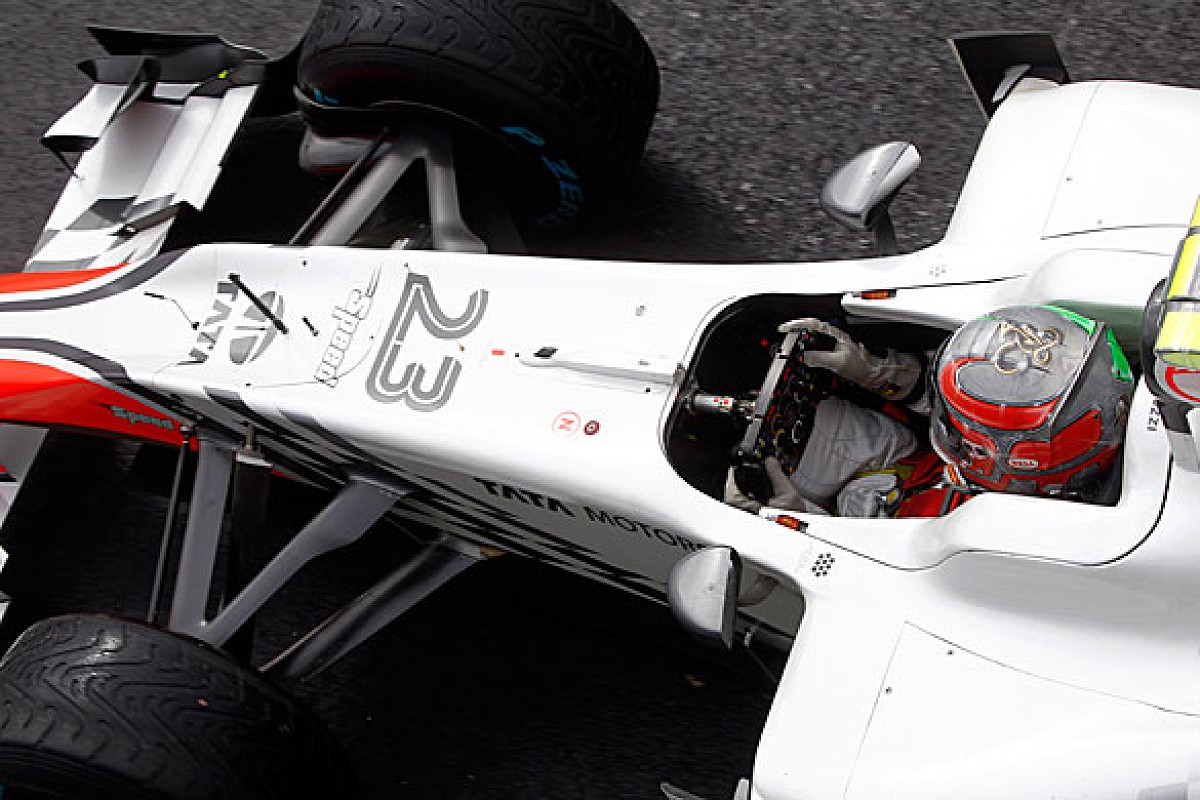 HRT
Season objective: First, survive. Next, challenge for 10th in the constructors' championship
In Australia, HRT was a total shambles. Most of the weekend was spent screwing the cars together, then unscrewing them again to repair them. Neither driver got anywhere near qualifying and some started writing the obituaries for the team.
Since then, things have improved vastly. Under the technical stewardship of Geoff Willis, despite limited resources the car is now at the point where it can take the fight to Virgin, even though taking on Lotus seems little more than a pipedream.
The team's future remains up in the air, but considering what it has achieved on meagre resources, there is some promise there. With all three of the former new teams on zero points, snatching 10th in the constructors' championship is still possible if either Vitantonio Liuzzi or Daniel Ricciardo can get themselves into the right place at the right time.
Verdict: Expectations were very low going into the season, but HRT has probably exceeded them. There are signs of promise if the funding is there to realise the potential but there is still a long way to go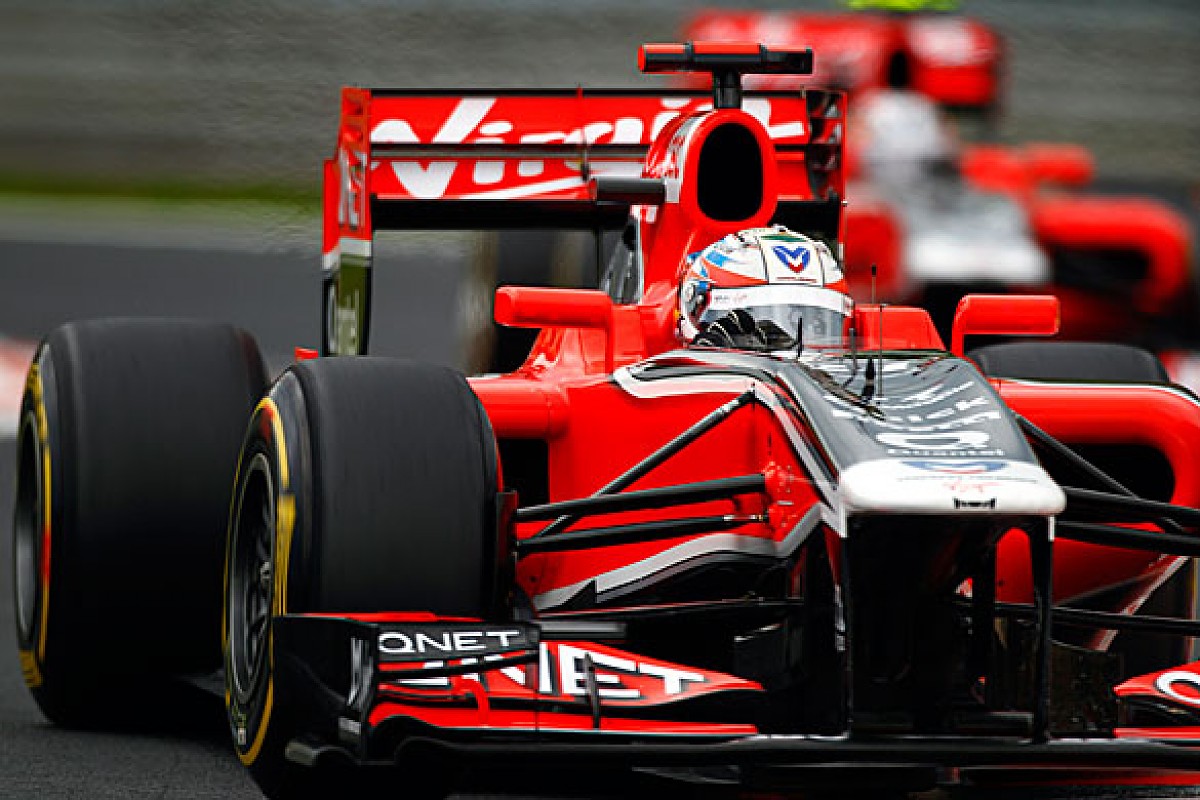 Virgin
Season objective: Fight for Q2 places and maybe snatch a point
Virgin opted for a reboot this season. With the MVR-02 not delivering anything like the kind of step forward that was hoped for, it was time for a change. Technical director Nick Wirth was ousted and the team took over his old base in Banbury with ex-Renault director of engineering Pat Symonds now overseeing the evolution of a new technical structure.
As such, this season is now something of a write off. As a race team, what is effectively Manor Motorsport has developed into a very effective unit, but it needs the machinery to turn that into results. All eyes are now on 2012, although the carrot of 10th in the constructors' championship is still there, meaning that there is still a little development to come on its current car.
Verdict: The technical restructure is an admission of failure, but it is also an admission that the team has real ambition. The rest of the year will be about treading water