Webber's quest to lead a lap
Mark Webber's third pole position of the season throws up an inevitable question: Will he finally lead a lap for the first time in 2011? In Spain, he was beaten to the first corner by Fernando Alonso and at Silverstone two weeks ago it was Red Bull team-mate Sebastian Vettel who got the jump on him when the lights went out.
"I hope I lead one lap tomorrow, which is the last lap," he said shortly after his mighty pole position lap.
But given his experience of previous races it's inevitable that the need to keep the field at bay into Turn 1 will be at the forefront of his mind. That said, when the Australian claimed his maiden grand prix win here in 2009, he ran second to Rubens Barrichello during the first stint, so even if he can't capitalise on the start being 240 metres closer to the first corner than it was previously to hold his position, there is still hope.
With a near-insurmountable 80-point deficit to Vettel in the championship, only a win will do for Webber as he fights to force his way into a championship fight that has appeared to be a one-horse race for some time.
Lewis's star turn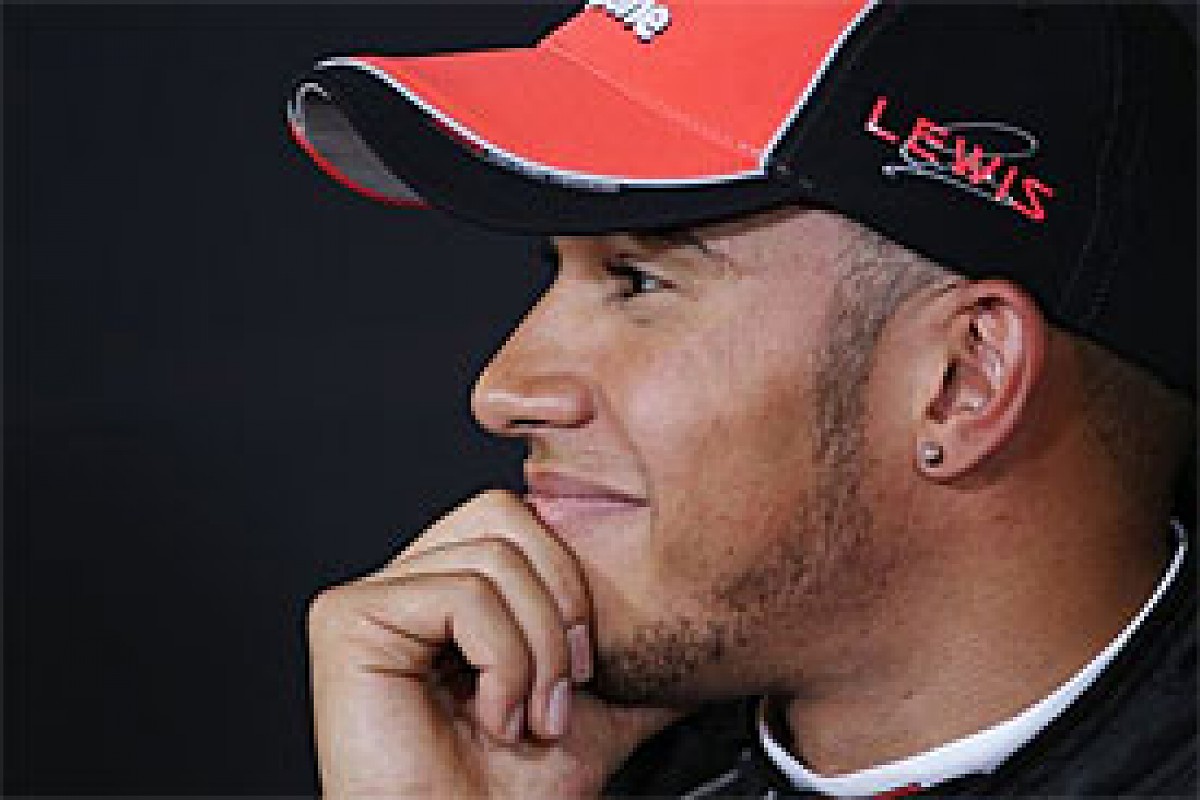 Lewis Hamilton, McLaren © sutton-images.com
Lewis Hamilton's qualifying lap, which left him only 55 thousandths of a second off Webber's pole position time, was impressive. Very impressive. Having written off any chance of challenging for pole position after Friday practice, it surprised everyone, including Hamilton himself, and begs the question of whether the 2008 world champion has any hope of fighting for victory.
Based on the evidence so far, it seems that he just might. It's a welcome boost for Hamilton, who has had a difficult time since his fighting second place in the Spanish Grand Prix in May, what with ill-judged jokes to the stewards, ill-advised clandestine visits to rival team bosses, and ill-tempered broadsides at his team's errors.
But it won't take much for McLaren to regain momentum and if, as promised, it's a wet race, who would bet against Hamilton?
It's not a question of if...
It will rain at the Nurburgring. Everyone agrees on that. It will likely do so during the race as well, but the question is exactly when. Remember the 2007 European Grand Prix here, where most of the field piled into the gravel at Turn 1 and Markus Winkelhock, in his one and only Formula 1 race, ended up in the lead?
Well, it's not impossible that something like that could happen on Sunday afternoon. If it starts dry, expect it to get wet. If it starts wet and dries, expect it to get wet again.
It could be one of those races, provided we don't see a repeat of the kind of rainfall that lashed the paddock on Thursday, for that would force out the safety car and possibly lead to a repeat of the kind of interruption that we saw during the Canadian Grand Prix.
The fight to be Germany's number two
Despite Sebastian Vettel's 'catastrophic' qualifying (when you've been on the front row for every race since 1974, starting third probably feels like a disaster), chances are he will be the home crowd's best-placed hero on Sunday afternoon. More fascinating is the battle to be best of the rest.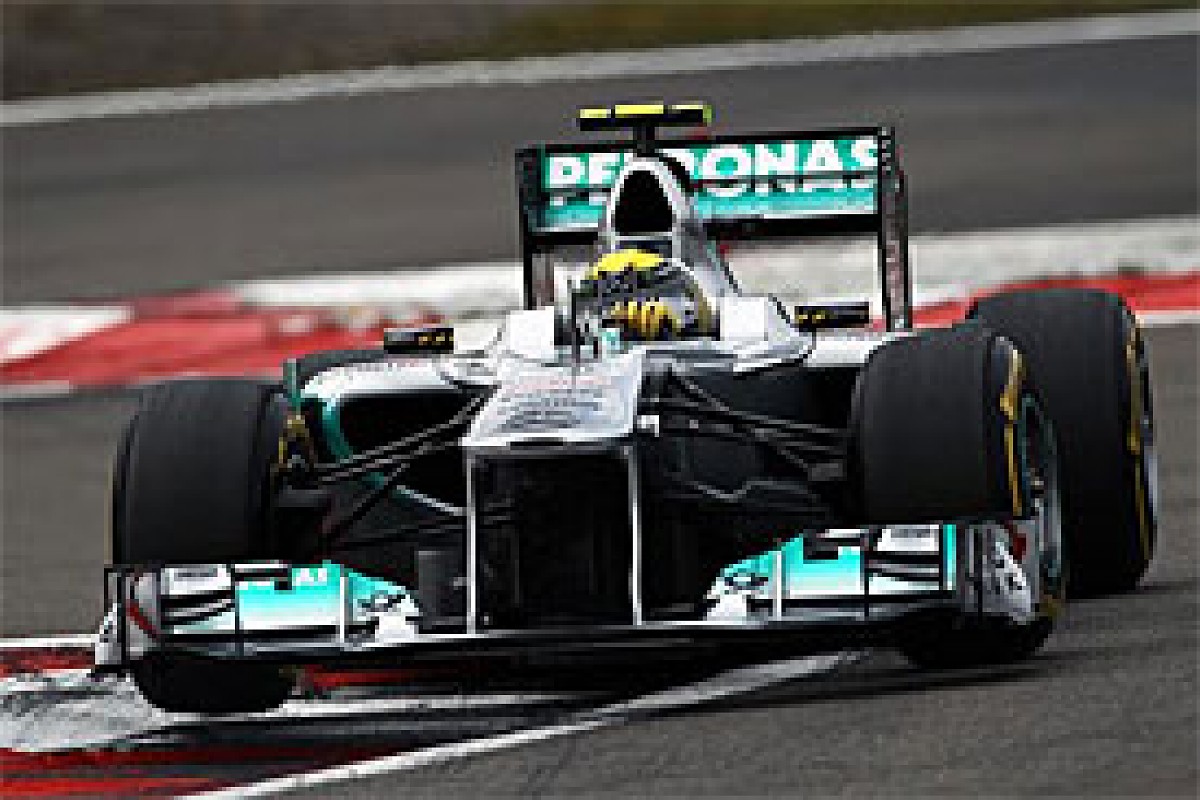 Nico Rosberg during qualifying © sutton-images.com
Nico Rosberg turned in an excellent qualifying lap to earn himself sixth on the grid and is favourite to be the best driver not blessed with Red Bull, Ferrari or McLaren machinery.
If it's wet, by his own admission he could even emerge as a podium threat. But one row behind him on the grid is Force India's Adrian Sutil, who put in a great lap to take eighth on the grid.
One row behind him is a certain Michael Schumacher, who was baffled by the lack of performance of his Mercedes during qualifying. Add to the equation Nick Heidfeld, who missed Q3 but usually makes good progress in the race and you have the potential for a dramatic midfield battle for home honour.
Tyre war
During most of this season's races, talk has been of high tyre degradation. If the race is dry, which is a massive if, this will be a different type of race strategically. Most expect it either to be a two or three stopper, with the priority to keep running on the medium compound prime rubber to a minimum.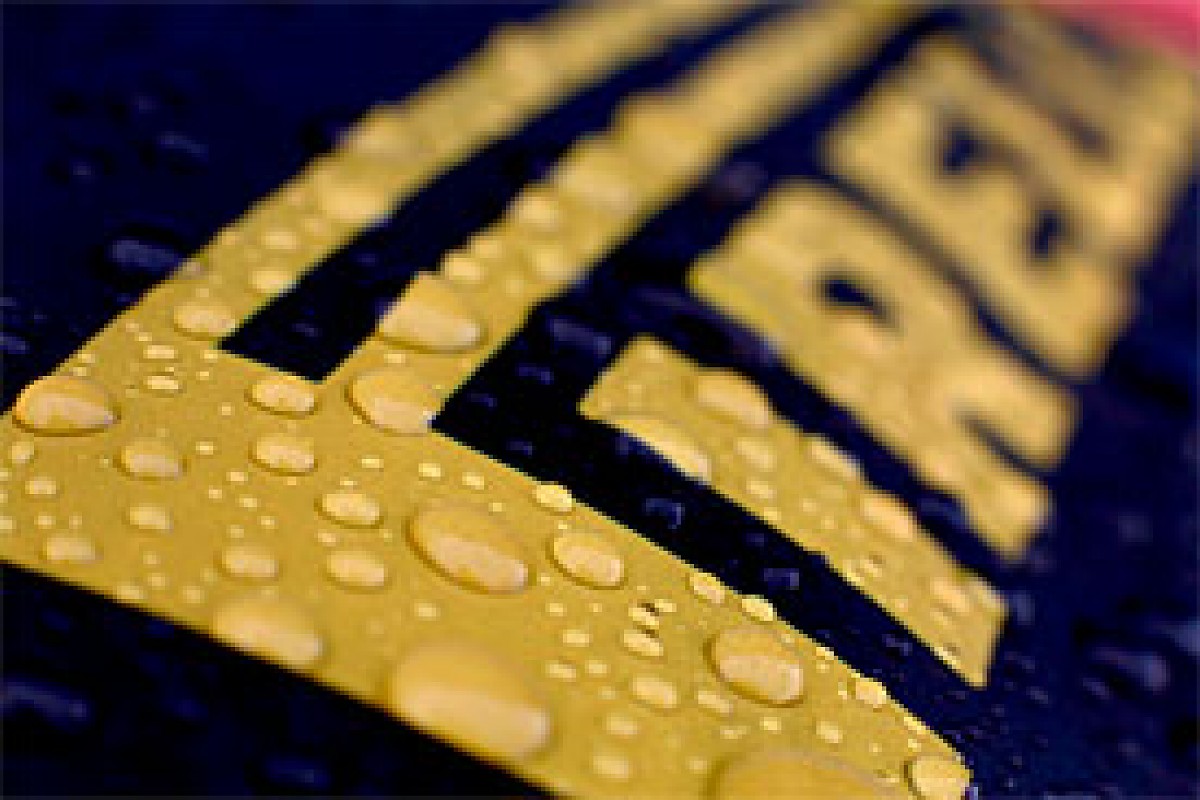 Tyre strategy will be key again © LAT
That compound is around 1.5 seconds per lap slower on peak laptime, although that gap does reduce when you compare longer runs.
With the soft compound possibly able to go as far as 30 laps, the ideal strategy could prove to be to run a couple of reasonably long stints on the soft followed by a quick blast on the medium.
Alternatively, if you can get the medium out of the way early on (which teams will only attempt if they are confident of a dry race) this could put you in good shape to make up places in the closing stages.