Sometimes actions and words prove not to be entirely compatible, and it was amusing to note that the announcement that Karun Chandhok would be taking Jarno Trulli's Team Lotus seat for the weekend having spent the first half of the year on work experience was closely followed by Tony Fernandes's claim that a contract extension was nigh for the Italian.
Then again, sometimes what isn't said - in this case exactly what such a deal might entail for Trulli - is all-important and it's easy to see him slipping into an 'ambassadorial' role in the future, even though he will return in Hungary next week to try the new Jarno-spec power steering.
However the future pans out for Trulli, whose latent speed is still there to be unlocked if he is happy with the car, for Chandhok this a golden opportunity to remind everyone that he is capable of doing a very tidy job behind the wheel of an F1 car - and stake a claim for an outing in the inaugural Indian Grand Prix in October, a race that has long been a focus for him.
After this morning's last-minute driver change, attention returned to the exploits of the sextet of home drivers in Germany. Adrian Sutil had already hit the headlines for a minor prang driving a Gumpert Apollo two days ago, inevitably triggering a number of very lurid headlines around the world.
"It was made up to be very dramatic, but it was a technical problem that I had," explained Sutil. "I went out of the pits and and something was broken at the rear of the car, so I lost control at a very slow speed and I touched a barrier at about 10km/h and that's it."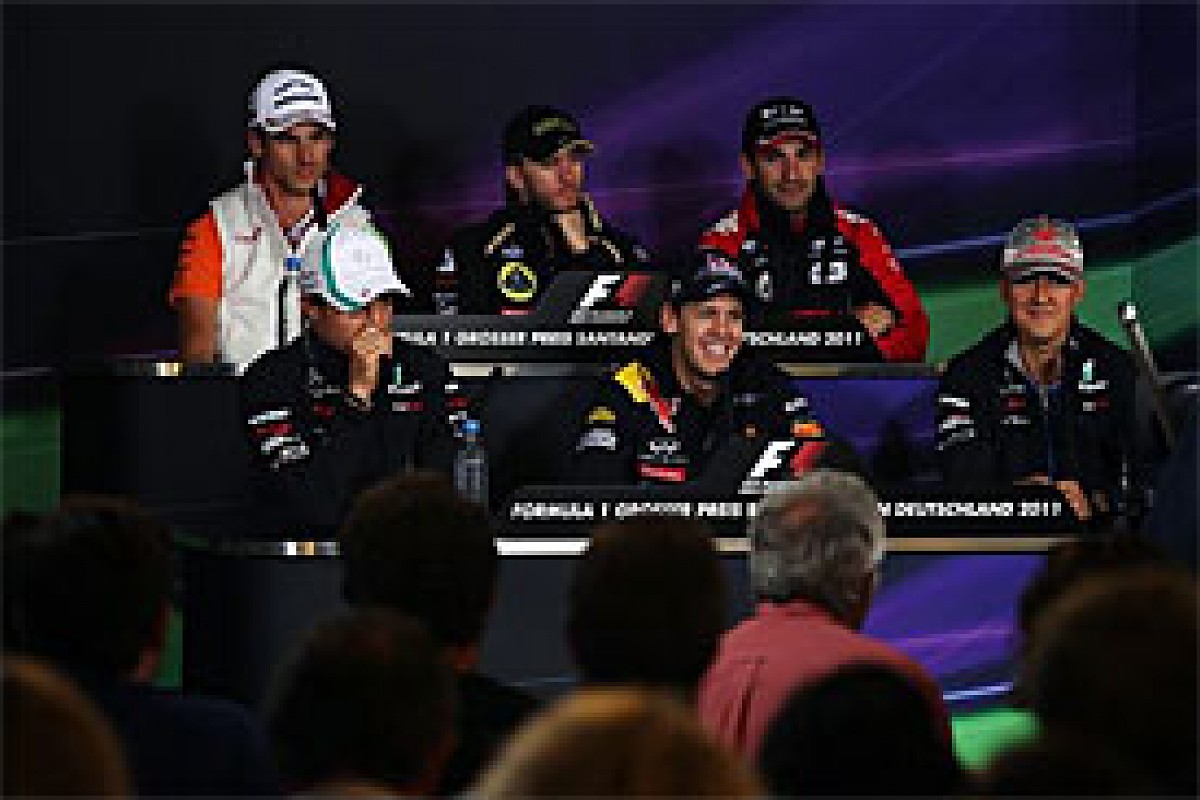 German drivers in the press conference © sutton-images.com
So that killed that drama. With all six German drivers lined up in the press conference, there was a good chance to grill the likes of Michael Schumacher, Nico Rosberg and Sebastian Vettel about the season so far. This included the startling revelation that Schumacher is disappointed with the start of the season and Vettel having to explain that the reason he has 80 more points than Mark Webber is that "I've finished in better positions in the races so far."
The thorny subject of team orders also came up after the excessive controversy surrounding Red Bull telling Vettel's team-mate, Mark Webber, to hold station late in the British Grand Prix. The Australian was happy to keep the subject ticking over when asked about it, describing it as "the awkward one".
Either way, it appears that it will make little difference to Webber's new contract, which Red Bull owner Dietrich Mateschitz hopes will be agreed after the Hungarian Grand Prix.
That's not the only contract talk that was on the agenda. Rubens Barrichello was slightly surprised to hear that Williams chairman Adam Parr had declared his desire to retain him two weeks ago. He revealed today that an exchange of emails has teed up some contract talks for the weekend that could keep him in F1 for an astonishing 20th season.
So to the racing. The big question heading into the German Grand Prix weekend proper is whether Ferrari, and specifically Fernando Alonso, will be able to continue to bother Red Bull after the Spaniard's Silverstone win.
"The rule changes didn't change anything," said Alonso (ignoring the fact that the rule changes did literally change the exhaust blown diffuser rules several times), and he could well have a point.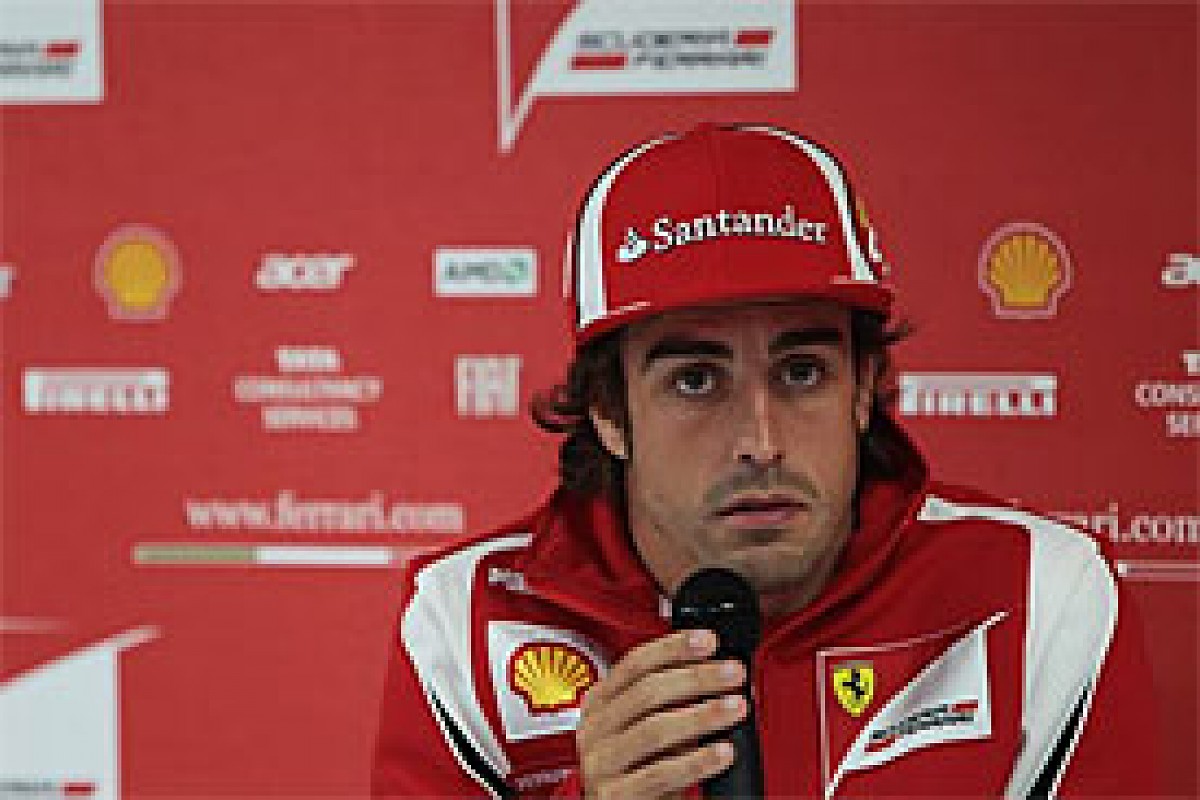 Fernando Alonso © sutton-images.com
Then again, talk being cheap gives Alonso licence not to rule out fighting for a championship despite Vettel having been metaphorically lapped in the points race long ago. Even if Vettel crashed out of the next three races, and the Spaniard won, he would still be behind the German!
On the positive side, that gives him licence to attack and go for wins, safe in the knowledge that he has little to lose.
In both of his world championship years, Alonso took an early lead and was able to nurture his advantage in the second half of the year. In the final 10 races of 2011, we are going to see him all guns blazing, a fantastic prospect even if his hopes of taking a third world title have long since faded to an ember.
After all, a fired up Alonso remains one of the most potent forces in the history of Formula 1.