The charge to Copse...errr, Abbey
Silverstone's 3.667 miles of asphalt remain largely unchanged from last year, but there is going to be a huge difference at the start now that the £28 million pit complex has forced a switch of the start/finish line to the run out of Club Corner. That makes the 'new' Abbey corner the first turn. It's an exciting change because previously, when the race started on the run to Copse, the cars had pretty much sorted themselves out by the time they got to Maggots.
This time, we will get a series of first corners for the price of one. The ultra-fast Abbey corner, then heavy brake into the second gear Village Corner, which is quickly followed by The Loop, a slow left-hander where a dive up the inside is very inviting. Once they've done that, there's a long run down the Wellington Straight into Brooklands, a corner that proved it can produce plenty of overtaking in F1 last year. So even if the first corner is a little tame, you can count on drama all the way through the first sector of the lap.
Into the unknown
The weather at Silverstone, predictably unpredictable? © sutton-images.com
The weather forecast for tomorrow afternoon is mixed, with a good possibility of showers, so it's arguable that dry conditions hold more surprises than the wet. After Friday's washout, teams had only Saturday morning's one-hour session, plus running in qualifying that is of limited use, to assess tyre usage.
Estimates vary wildly about the number of stops, but most likely it seems that three will be about par, with plenty of scope for four-stoppers, especially if track temperature is high.
Teams will aim to spend as much time as possible on the soft compound, which current estimates suggest will last from 11-15 laps. With plenty of long, heavy-loading corners, Silverstone is tough on the rubber, so anyone pushing the envelope could lead to problems late in the race.
Red Bull's vulnerability
To summarise, as briefly as possible, generating exhaust thrust to create downforce by blowing the diffuser while a driver is off the throttle is now illegal. To achieve this, the FIA issued a series of technical directives dictating that the degree to which the throttle can be opened to a maximum of 20 per cent at maximum revs on a sliding scale down to 10 per cent maximum at what is now believed to have been upped from an original 10,000rpm to 11,000rpm.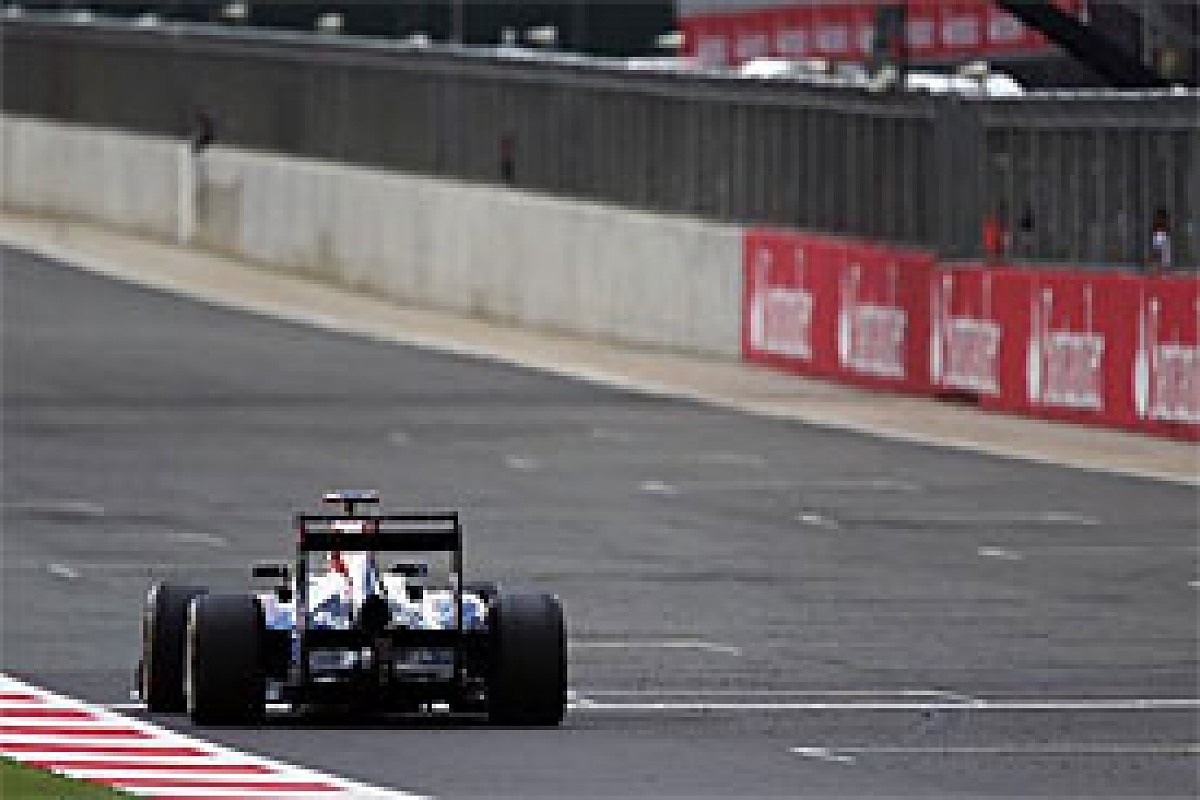 How will the diffuser rule changes affect Red Bull? © sutton-images.com
Yesterday, Renault's engines were allowed to run at 50 per cent throttle because historically they were opened to this degree to aid cooling. Today, that dispensation was dropped, which surely did have an impact on Red Bull's pace. Mercedes, by contrast, was allowed to continue to fire four of its eight cylinders while off the throttle.
Come qualifying, Red Bull was still on top, with Mark Webber taking pole position ahead of Sebastian Vettel, but Fernando Alonso's Ferrari was only 0.117s behind. If - and it's a big if - the pattern of Red Bull being under more pressure in the race holds out, the Spaniard could be a serious challenger for his first win of the season.
The other question mark is over reliability. Renault was legitimately opening the throttles to help cooling, so while it would be fanciful to predict a series of grenaded engines, it's not impossible that someone could hit engine trouble in the race.
An unexpected home hero
Of the three Brits on the grid, most of the talk heading into the race surrounded McLaren pairing Jenson Button and Lewis Hamilton.
But it was Paul di Resta, whose stock continues to rise by the week, who stunned by putting his Force India sixth on the grid. It was on merit as well, giving rise to hopes that he could be on to better his career-best result of tenth on Sunday afternoon.
The Scot was taken out of the lead last time he raced at Silverstone, driving one of Virgin team principal John Booth's Manor Motorsport Formula Renaults back in 2004, and while a victory is inconceivable given the machinery, he could partly make amends for that lost triumph with an impressive result.
In doing so, he would continue to build his case for a promotion to a top team in the next year or two and overshadow the two world champions at McLaren.
The Lewis Hamilton show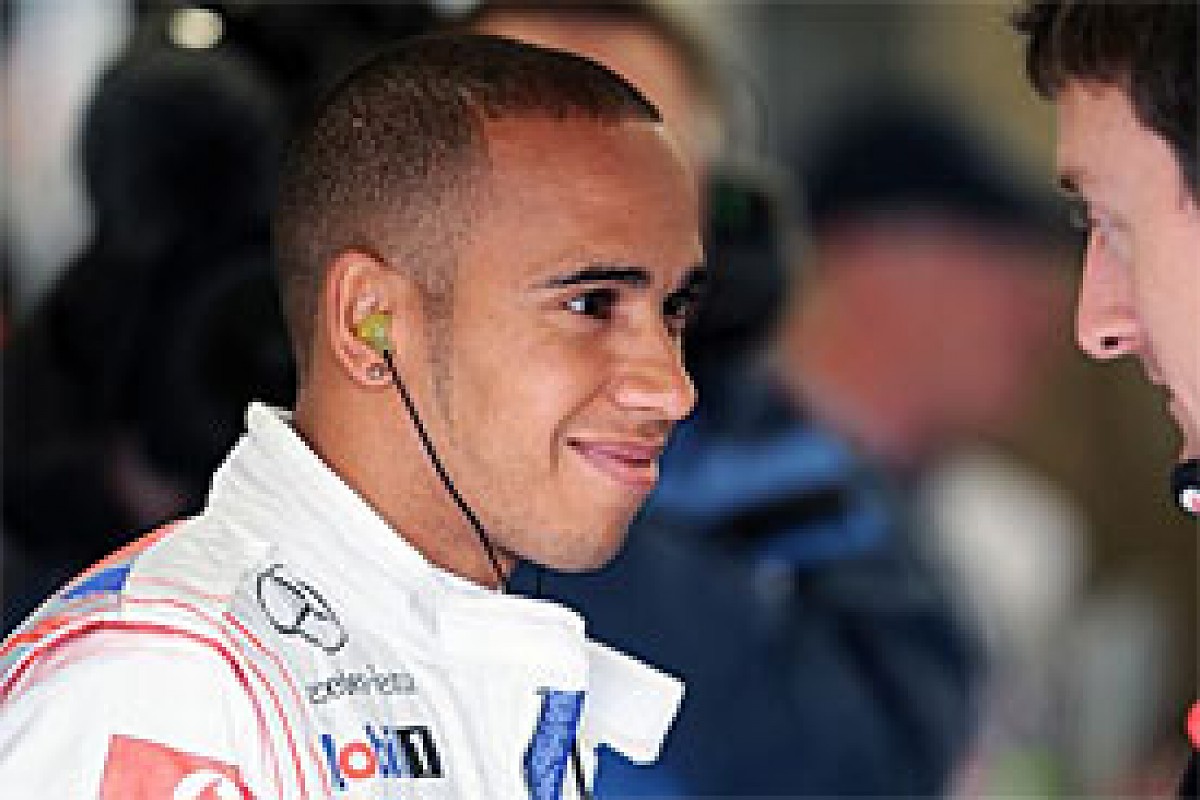 Hamiilton could use a boost in Britain © sutton-images.com
The last three races have been, to put it mildly, interesting for Hamilton. In Monaco, he was twice penalised for clashing first with Felipe Massa and later Pastor Maldonado. In Canada, he clashed with Mark Webber at the first corner and then he and Button made contact on the start/finish straight, putting the 2008 world champion out of the race.
In Valencia, he declared his British Grand Prix victory hopes to be over after a disappointing race. In itself, that was perfectly correct and understandable, but his subsequent backtracking via Twitter, calling on his fans to "ignore what you read in the papers".
To describe Hamilton as being in meltdown is hugely stretching a point, but with distracting speculation over his future, a good race would be a huge boost.
He starts down in 10th after the team opted to send him out on a set of used soft tyres for a banker lap, only to be caught out when rain fell before he could do a proper run.