While the Valencia street circuit has very few fans, and its design helped play a part in perhaps the dullest race we will have this season, it is once the track action stops that the current home of the European Grand Prix makes up for itself.
Valencia is an amazing city and, just as it works for Melbourne and Montreal, when the Formula 1 community is packed into a fairly small area then it proves to be hugely social with plenty of get-togethers.

The locals loved Placido Domingo © LAT
The bars and eateries near the circuit were packed throughout the weekend, and the F1 Rocks event with DJ David Guetta was hugely popular despite a technical glitch meaning he that didn't get the party started until 2am (Although that is fairly early for anything in Spain)
Near the circuit the beach was rammed for the Summer Solstice activities (someone suggested there had been a million people on there that night); and add to all that that the weather was glorious after the downpour in Canada. Someone joked on Sunday night that it had been one of the best-ever worst-ever GPs ever!
At the track, opera singer Placido Domingo was the star attraction for the locals, while the British press pack could not believe their eyes when Trevor Francis - the first ever £1 million footballer - caught up with F1 as a guest of Virgin Racing.
But the quote of the weekend had to go to Niki Lauda, who was asked by a journalist about his feelings on the new Rush film that is being based around his 1976 title battle with James Hunt.
"The challenge now is to find an actor who is happy to start filming with two ears, but end it with just one," laughed Lauda, who is never afraid to joke about the horrific outcome of his 1976 Nurburgring accident.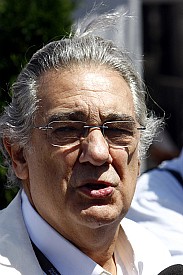 F1 can be a very small world sometimes - and it is amazing just how often over the course of the year you will bump into someone you know from the paddock out-and-about on their everyday business.
Sometimes it is great seeing a familiar face and catching up on life and gossip; but in the case of Force India's Adrian Sutil he probably never expected such a chance meeting when he went to get away from it all.
Sutil has had a pretty tough start to 2011, facing arguably the toughest team-mate he has had since Lewis Hamilton back in F3, and being at the centre of a controversy over a nightclub incident in China.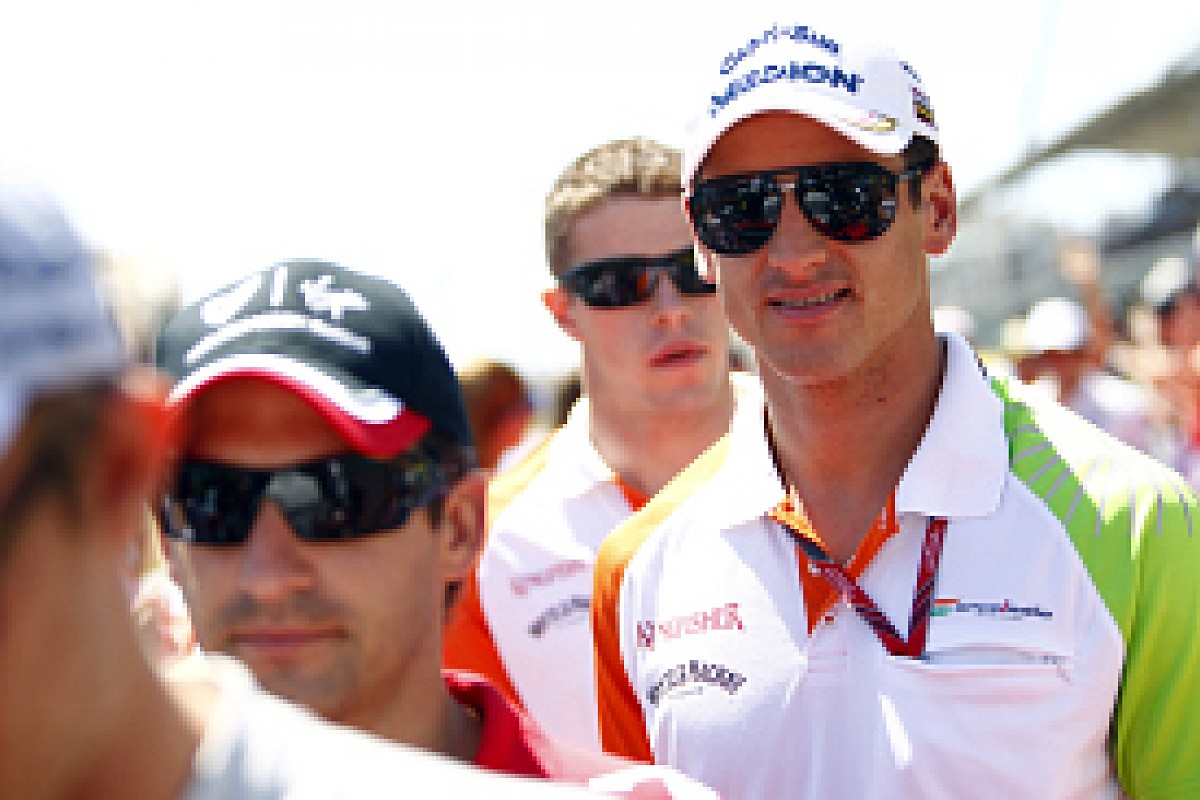 Sutil was straight on a plane out of Montreal and bound for Las Vegas © LAT
So what better way to get his focus back on the job in hand that by having a short break to clear his head? And what better place than Las Vegas?
So straight after the Canadian Grand Prix, Sutil flew down to Vegas for a few days of relaxation to get away from it all. But as he stood in the hotel reception he probably could not believe his luck for there was a very happy Jenson Button - out on a friend's stag do.
Button was still celebrating his sensational Canadian victory and joked with journalists at Valencia about what he had been up to since Montreal.
"I went gambling and had lots to drink. That's about it," he smiled.
Luckily for Button the Vegas affair did not turn into a repeat of The Hangover - for the stag was not lost and, as far as Button can remember, no strange animals were found in the bathroom.
"It wasn't like the film. It was very calm, which surprised me a little bit," he added. "There were no tigers, but I did leave a day early so maybe there was after."
F1 is a sport where history remains a very important part of its culture - and the legends of the past are saluted by all those currently involved in it.
On Friday night in Valencia, Mercedes celebrated a memorable landmark when it helped selected media and guests raise a glass of wine in honour of the centenary of Juan Manuel Fangio's birth.
The five-time champion's record is very close to the heart of Michael Schumacher - for it was he who beat that remarkable achievement with his sixth title in 2003 before adding another the following year.
Mercedes marked the moment with a special video of Fangio's career - and there were plenty of raised eyebrows and warm smiles as images of high-speed cars from the 1950s drifting through turns at racetracks beamed their way around the motorhome.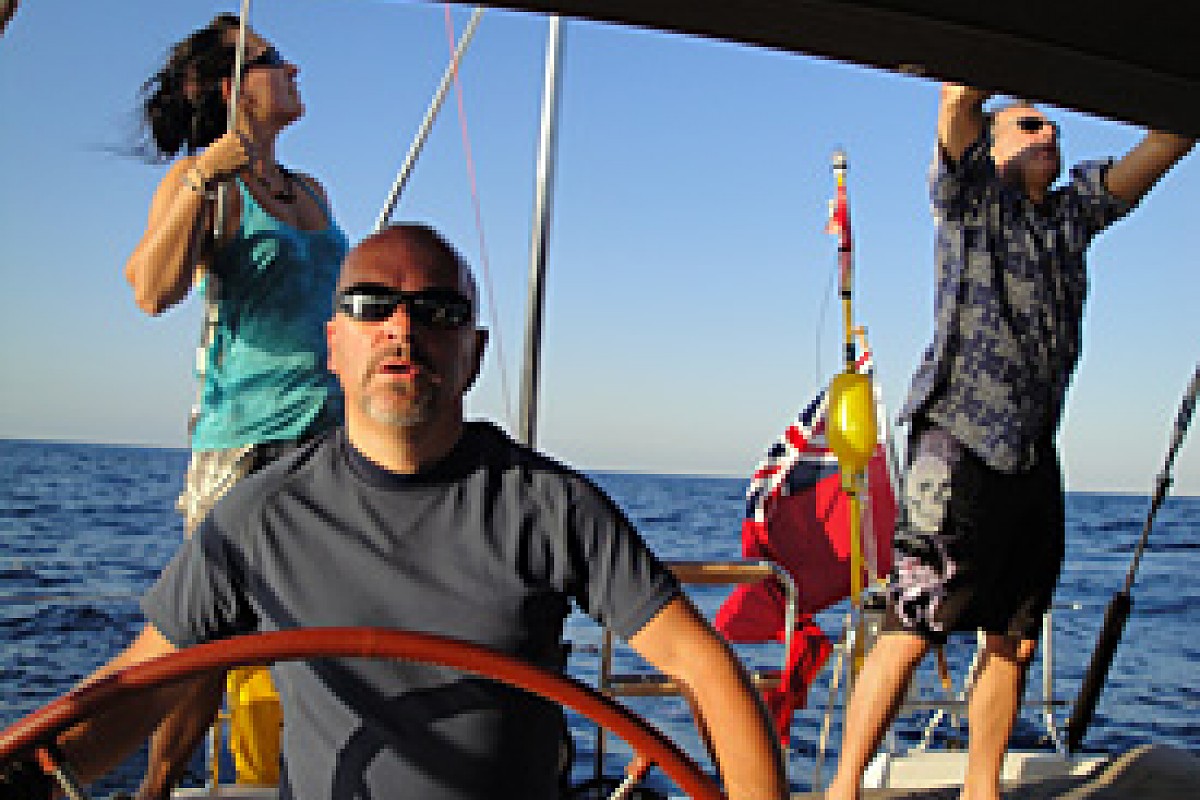 Fangio with Michael Schumacher
It said much for what Fangio meant for the sport that Schumacher and Nico Rosberg both hung around to catch a glimpse of the Fangio video before offering their own tributes to the great man - who died in 1995.
Schumacher said: "When you think today would have been the day he would have celebrated his 100th birthday, to look back at the pictures and remember those moments is very special.
"He was five-times world champion, and at the time I met him he was 80 years old - so it was amazing how mobile he was, able to drive the car and able to take pure pleasure from it. I know [Mercedes motorsport vice-president] Norbert [Haug] was scared he would overdo it.
"To meet him and understand what he has been doing, and understanding with what cars he got his success in - he was very brave. We have been very lucky to drive in these times right now."
Rosberg was not as lucky as Schumacher in meeting Fangio, but reckons he must have been in his proximity once.
"I watched the video of my father being there at the Norisring [in 1992 with Fangio] and I was there too probably, supporting my dad, but I cannot remember," he said.
"For me I look quite a bit at the history books and know quite a lot about his career. I recently met Stirling Moss and we talked quite a bit about Fangio. He was comparing himself to my time with Michael now. The stories were very interesting."
Cheers Juan Manuel. We salute you.
The sport of grand prix racing can be life-consuming at times, and there are some within it who live, breathe, sleep, eat and drink it - with no let up for 365 days a year as it dominates their thoughts for every second.
For many though, life in F1 is about achieving balance and an important element of being good at what you do in grand prix racing is about being able to switch off from it every now and again - and lose yourself in something well away from paddock politics.
It happens with every kind of job in the paddock - even the drivers; we know Button loves his triathlons and Jaime Alguersuari takes to the decks as DJ Squire.
Mike Gascoyne guides the HMS Gascoyne © autosport.com
On the Saturday night at Valencia, we got a first-hand glimpse of how Lotus technical chief Mike Gascoyne and his partner Silvi Schaumloeffel switch off - when they took several of their closest media friends out for a trip on their yacht.
The HMS Gascoyne (officially named the Silvi Belle) is Gascoyne's pride and joy - and he uses it as his 'home' for several races over the course of the year, including the Spanish and Monaco GPs as he sails between the two.
At the European GP it was moored at one of the city's yacht clubs just a few miles from the track, and Gascoyne was in his element as he took a few of us out in the blue Mediterranean.
Gascoyne is widely known for being a pretty hard taskmaster when it comes to working for him - so you can imagine how amused he got at how useless most of the press pack were at helping him winch the sails, steer the boat and do all the boating tricks that are second nature to him.
But what was most remarkable about the trip was not the marvel of seeing what wind power can do, nor the joy of standing at the front of the boat as it pushed through the waves - but that for 90 minutes a bunch of F1 paddock people got lost in the moment and did not talk about grand prix racing at all. It was amazing.
Sometimes you do have to get away from it all - and it is pretty clear that when Gascoyne finally decides that he has achieved all he wants in F1, he will unhook that boot from the shore and sail off in the horizon with a huge grin on his face.