What does a Formula 1 driver get up to when he is not being an F1 driver? That's exactly the predicament in which Karun Chandhok finds himself this year as, save for seven laps during Friday practice for Team Lotus so far, he has had plenty of time to fill.
Needless to say, the priority is to find a race seat by 2012 at the latest after proving himself to be a capable driver during his 10 outings with Hispania last year. But unlike some F1 aspirants, Chandhok has little problem filling his days. His boundless enthusiasm for motorsport means that he is already playing a key role in developing racing in Asia through the JK Racing Asia Series (a continuation of Formula BMW). On top of that, he joined BBC Radio's commentary team for the Turkish Grand Prix, filling in for Anthony Davidson -who was winning the Spa 1000kms for Peugeot that weekend - and continues to indulge his passion for standing on muddy banks in the rain during Formula 3 sessions!
But first and foremost, he is a racing driver. As Team Lotus's reserve, he is set to appear during Friday morning's first free practice session at just over half of the races this year. His debut in the car in Melbourne was - and there is no other way to put this - catastrophic as he speared into the wall on his first lap while not even pushing, and in Turkey he had only six laps because weather conditions were against him. But, crucially, he is one of only a few drivers getting seat time during the season, which at least keeps him in the mix for a drive.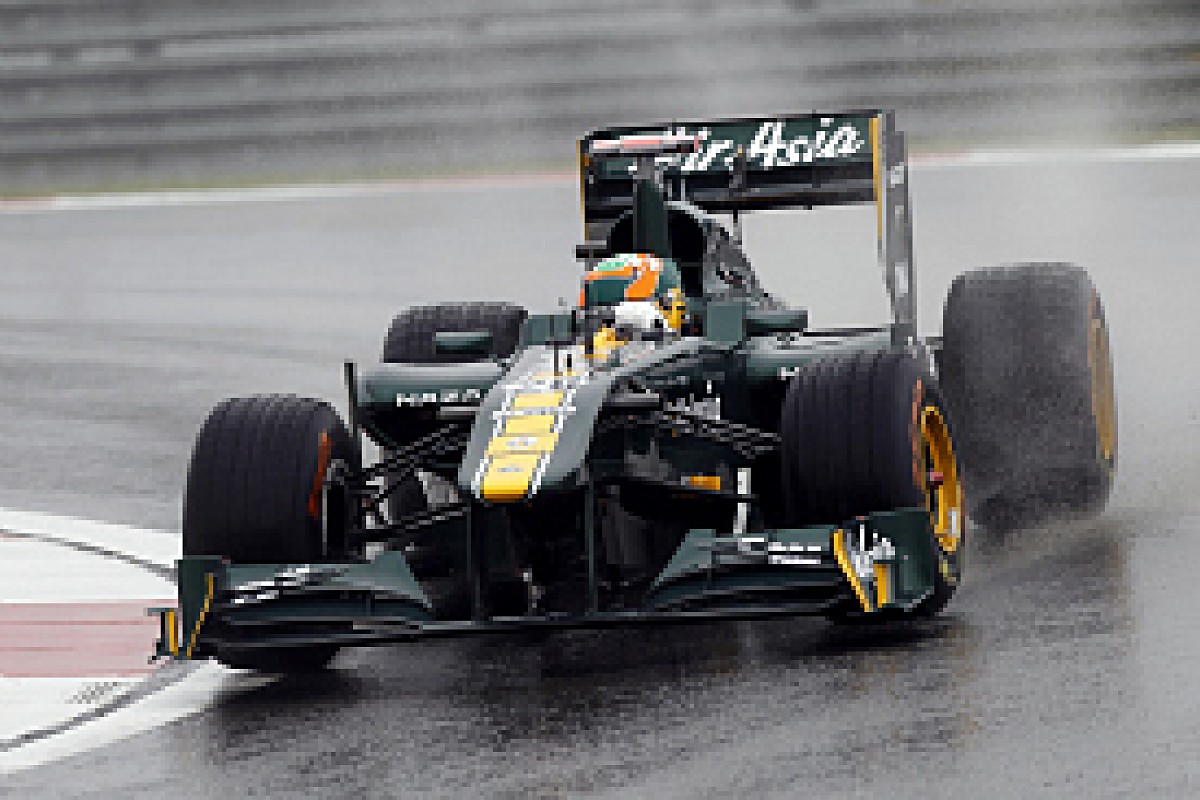 Chandhok's Turkish practice session was limited by rain © LAT
"I'm not doing the massive mileage that I would like to be doing in the race car, but I just keep doing what I can," says Chandhok. "I have the opportunity to do quite a few Fridays this year and that's important for putting me in the shop window for next year.