We've had a bit of time to reflect on the first three races of the year, and what was a very good Chinese Grand Prix in particular. The new style of racing we have with Pirelli tyres, adjustable wings and KERS is dividing opinion, but I don't see how any of this can be bad for the sport. What we have this year is a challenge - this is Formula 1 2011. In the past you could pretty much switch off after the last pitstop. You can't do that now, so I fail to see why that's not a good thing. I personally think any sporting contest should not be over until the final whistle blows or the chequered flag drops. Otherwise, before the end you have people turning off their TVs.
Yes, it must be hard for the drivers to run eight seconds per lap off their qualifying pace. But we run 20 seconds off the pace in the wet and nobody says it's not proper grand prix racing. Speed is a relative thing; if you're going faster than everyone else you're still fantastic.
Lewis Hamilton won in China © LAT
People say this new form of racing is artificial. But there are so many things we don't see from the outside. If a team has an extra engine mode available that rivals with other engines don't have, is that not artificial? If a driver doesn't have to save fuel while others do, is that not artificial? When was racing in its purest form? Probably when the drivers were running across the track to their cars at the start of the Le Mans 24 Hours. But as soon as they switched on the engines, it wasn't about man against man anymore. It became man and machine, team against team, technology against technology. Because of that, you're never going to see 20 cars all racing each other wheel-to-wheel to the finish line all the time.
As difficult as it was to follow at times, I thought the Chinese Grand Prix was good. I said thank you to Pirelli on TV immediately after the race, because they have had a bit of a hard time over the winter but they stuck to their guns. The outcome of that is that we are seeing variable races. And we're seeing people learn from their mistakes and evolve as we go. Lewis Hamilton burned up a set of tyres in Q1 at Malaysia, and he changed his approach for China which worked out for him.
Formula 1 is a technical challenge, and it should be about making all the tools at your disposal work. It shouldn't be just about bolting the car together and going racing - that's what other series are for. This year we're also seeing the drivers' personalities come through - they have to make calls on strategy from within the car when sometimes the team is advising them otherwise.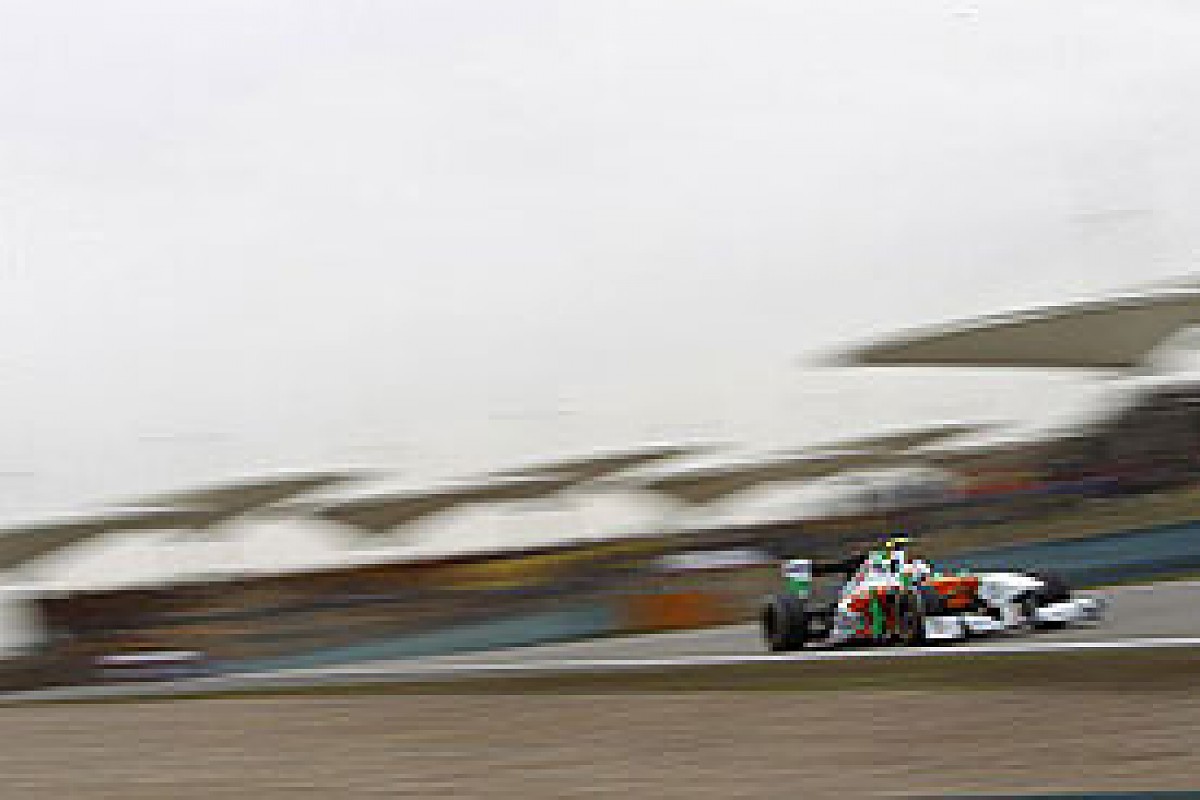 DC is delighted to see Paul di Resta doing so well © LAT
I think it's good that things are so unpredictable. Where do you place your bet for Turkey this weekend? It should be a good track for McLaren with some long straights, but Red Bull has to be the favourite. McLaren's turnaround has been amazing, and what we need now is Ferrari to catch up. Mercedes is in the mix as well - Nico Rosberg led for a long time in China and at one point it looked like he could have won if he didn't have to conserve so much fuel.
Finally, a word about my countryman and former DTM team-mate Paul di Resta. He has been fantastic so far in Formula 1, his transition has been seamless. He looks like he's been doing this for a long time.
I was hopeful that Paul could do it, but I know what a cruel business Formula 1 can be, so I was nervously optimistic that he would deliver. When I see any young driver getting their chance and doing well I feel relieved for them. I want to see young guys who get there on merit - like Paul has - to have great careers in the sport.