World champions
Sport the missing world champion from this lot © sutton-images.com
Five world champions will start the 2011 season: Michael Schumacher, Fernando Alonso, Lewis Hamilton, Jenson Button and Sebastian Vettel. They have amassed 12 world titles between them, and represent all the title winners since 2000 - except for 2007 champion Kimi Raikkonen.

It's only the third time the Formula 1 grid can boast five world champions: the last time was 1970 (John Surtees, Jack Brabham, Graham Hill, Denny Hulme and Jackie Stewart). It happened in 1968 as well, but sadly that count was reduced to four after Jim Clark was killed in an F2 race at Hockenheim (Stewart had yet to win his first title at this point).
Australia personal scorecard
• Sebastian Vettel has always qualified in the top 10 in Melbourne, obtaining pole last year, and he has always beaten his team-mate in qualifying. But he has never finished the Australian Grand Prix. In 2009 he was fighting for a podium finish when he collided with Robert Kubica, while last year he retired with a wheel problem when he was leading. Vettel has won the past two races (Brazil and Abu Dhabi 2010), but has never won three in a row in his career.
• Mark Webber's best result out of nine previous attempts remains his maiden run, with Minardi in 2002, when he finished fifth. He was only ninth last year, despite posting the fastest race lap and starting from the front row - the first time an Australian has started from the front row in his home race. In the last three editions he was beaten by his team-mate in qualifying.
• Jenson Button has won the last two Australian GPs, the first driver to win back-to-back Australian GPs since Michael Schumacher won three in a row in 2000-2002. Jenson has started from pole here twice, in 2006 and 2009, and has beaten his team-mates in qualifying six times in the past seven years.
Lewis Hamilton was disqualified in 2009 © LAT
• Lewis Hamilton was third in his maiden grand prix in Australia and the winner the following year (2008). The only time he was not in the points here was when he was disqualified in 2009. In the past two editions he missed the top 10 in qualifying (he qualified on pole in 2008) and he has been beaten by his team-mate in qualifying three times out of four in Melbourne.
• Fernando Alonso has always scored points in Australia, except in his maiden year with Minardi, 10 years ago. He was on the podium from 2004 to 2007 and the winner in 2006. Fernando has never started from pole in Melbourne, but he has outqualified his team-mates at this track 7-2: he was beaten only by Giancarlo Fisichella in 2005 and 2006.
• Felipe Massa recorded his first significant Melbourne result in 2010, finishing third. Before that he endured two accidents, two broken engines and a suspension failure. In qualifying he hasn't missed the top 10 since 2007, when mechanical trouble put him back to 21st. He has never led a lap in Australia.
• Up to 1999, the Australian Grand Prix was a cursed one for Michael Schumacher: two second places and six retirements (although one DNF, at Adelaide in 1994, coincided with his first world title). He has an almost complete record of starts from the top 10 - he missed it only in 2005, when he aborted his run in the rain to make an engine change. Schumacher is the most successful driver in Australia, scoring four wins in five years from 2000-2004: no one else has been able to win more than twice here. He was 10th last year.
• Nico Rosberg's best result here is a third place in the 2008 race. He has scored points in his past four visits to Melbourne and has started from the top 10 in the past three.
• In his past eight appearances at Melbourne, Nick Heidfeld has endured four straight retirements (2002-2005), and notched up three points finishes before taking 10th in 2009. His best result is a second in 2008 when he was team-mate to Robert Kubica, the driver he is standing in for at Renault.
• Rubens Barrichello averages one points finish every two Australian Grands Prix (nine out of 18). He has been second here four times in the race and in qualifying. He was on pole in 2002, but his race finished at the first corner when he was rammed by Ralf Schumacher.
• Pastor Maldonado will be the third Venezuelan driver to start an F1 Grand Prix after Ettore Chimeri (born in Lodi, Italy, only one race in 1960) and Johnny Cecotto (1983-1984);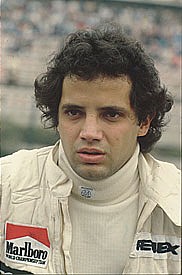 Sergio Perez becomes the first Mexican since Hector Rebaque to race in F1 © LAT
• Sergio Perez will be the fifth Mexican driver in F1 history. He is preceded by Moises Solana and the Rodriguez (Pedro and Ricardo) brothers in the sixties and by Hector Rebaque, active from 1977 to 1981.
• Apart from the F1 debutants, Kamui Kobayashi has the least race experience at this grand prix: he was involved in an accident during the first lap of last year's race with Nico Hulkenberg and Sebastien Buemi.
• Jarno Trulli is perhaps the unluckiest driver in the Australian Grand Prix, since he has retired eight times out of 14, five times because of mechanical failures. Last year a hydraulics problem prevented him even from starting. He was third in the 2009 race after starting from the pits.
Team performances in Australia
• In recent times, McLaren has had a really bad result only in 2009, when Hamilton was disqualified and Kovalainen retired in an accident. The team won in 2008 and 2010 and finished as runner-up in 2006 and 2007. It is the most successful team in Australia with 10 wins, equally split between the Adelaide and Melbourne circuits.
• Last year Red Bull achieved a milestone here as it locked out the front row for the first time in its history. But Red Bull has never reached the podium in Melbourne, even in its previous incarnations as Jaguar or Stewart: the team's best result remains a fourth by David Coulthard in 2005.
• Since Kimi Raikkonen won from pole in 2007, Ferrari has had a dry spell at Melbourne. In the past three races the team has racked up only one podium place, with Felipe Massa last year.
• The last Williams win in Australia dates back to 1996 (Damon Hill). Since then the team has recorded six podium places, the last one with Nico Rosberg in 2008.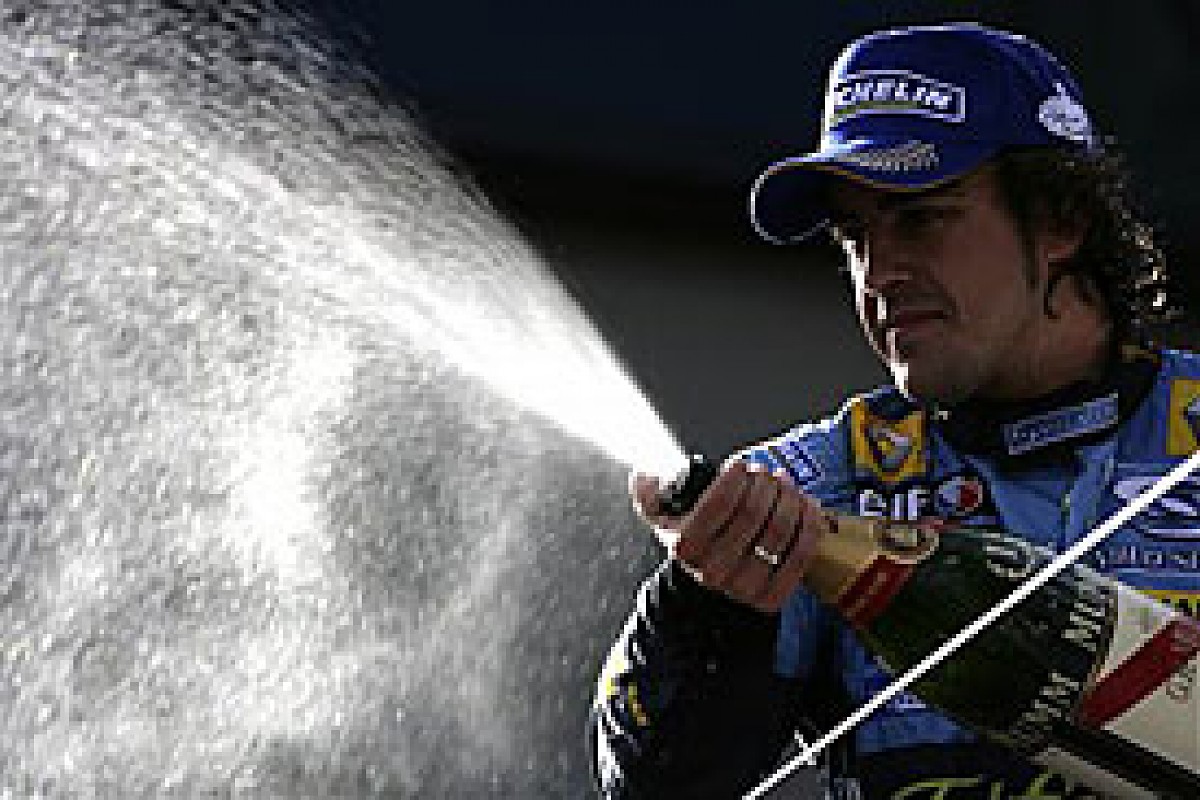 Fernando Alonso won for Renault in 2006 © LAT
• Renault won for the last time here with Alonso in 2006, and since then its best result has been Robert Kubica's second place in 2010.
• Tonio Liuzzi took Force India's highest finishing position in Australia with seventh last year. To find a better result in the team's convoluted ownership history we have to go back to 2001, when Heinz-Harald Frentzen was fifth with Jordan.
• Toro Rosso will be aiming to better its previous highest result of seventh, scored in 2008 and 2009. In all its history the team has reached the top 10 on the Melbourne grid only once, with Vettel in 2008.
• Sauber has not scored points at Melbourne since Nick Heidfeld was second in 2008. Last year it missed the top 10 in qualifying, the first time since 2004 at this track.

And if you believe in fate...
Eleven times out of fifteen there has been a front-row lockout in Melbourne, including the last two races. Out of these 11 instances, the driver on pole has gone on to win the drivers' championship eight times.
31 times in F1 history the winner of the first race has gone on to win the drivers' title.