This year's biggest talking point will be tyres. The new Pirelli rubber gives us what everybody wanted: the element of unpredictability. I've been in races where it's rained unexpectedly or the track has fallen apart, and whether it's from the rubber or the asphalt, when it's more difficult to judge available grip levels, exciting things will happen.
Some drivers have made complaints about the tyres, but I see it as part of the journey of life. If you swapped their smart phones, with all the apps, for that original Motorola brick of a mobile, they'd still be able to communicate, but missing all the tricks of the trade, imagine their moaning! 'How can I possibly function?' They will, and the cream of the crop will still rise to the top ­ but they will be challenged more. So that could potentially shake-up the order.
There will be a greater speed differential between cars on new and old tyres. Couple that with the return of KERS and the moveable rear wing, there will be a lot more mirror-watching this year. But at least with KERS you'll be able to press your own button if you're under attack; with the wing being FIA dictated, you're rendered defenceless as the leading car ­ unless you're prepared to weave-like-a-Schuey-at-Budapest!
But remember what happened between Mark Webber and Heikki Kovalainen at Valencia last year? Speed differential does concern me.
The big three
Is there any reason to stop Sebastian Vettel and Red Bull Racing from being crowned back-to-back champions? The new car has performed well out of the box, Seb has performed well as a world champion. He's been very busy, but he's prepared for the season ahead. I still see him as a grounded, full-of-energy young guy who can defend his title and will build on his short, but impressive, grand prix career.
Sebastian Vettel and Mark Webber © LAT
What Mark Webber needs to do is find that half a tenth in qualifying. It's the difference between being on pole or being second. Might track position be less important this year? Maybe. But that qualifying pace is the only factor that stood between them last year.
Ferrari has been around since the formation of the world championship, and last year's near-miss was nothing new: the Scuderia has experienced the highest highs and lowest lows. It's got the broadest of shoulders, it has strength in depth. Love it or hate it, Ferrari is an essential part of the fabric of F1, and ­ with Fernando Alonso leading the line ­ it is Red Bull's biggest rival.
McLaren has got such great strength and resources to design and engineer its way out of issues. There is no question it has had one of the biggest rates of development in the past couple of seasons, but the fact remains there's been no constructors' title since my days there in 1998, which is confusing.
Sure, Lewis won the drivers' crown a couple of years ago, but it appears that something just hasn't been working properly or been 'optimised' as the McLaren machine would probably say. McLaren is a team that craves success so it's time for it to be smoking the cigar rather than just being oh-so-close to it!
Mercedes playing catch-up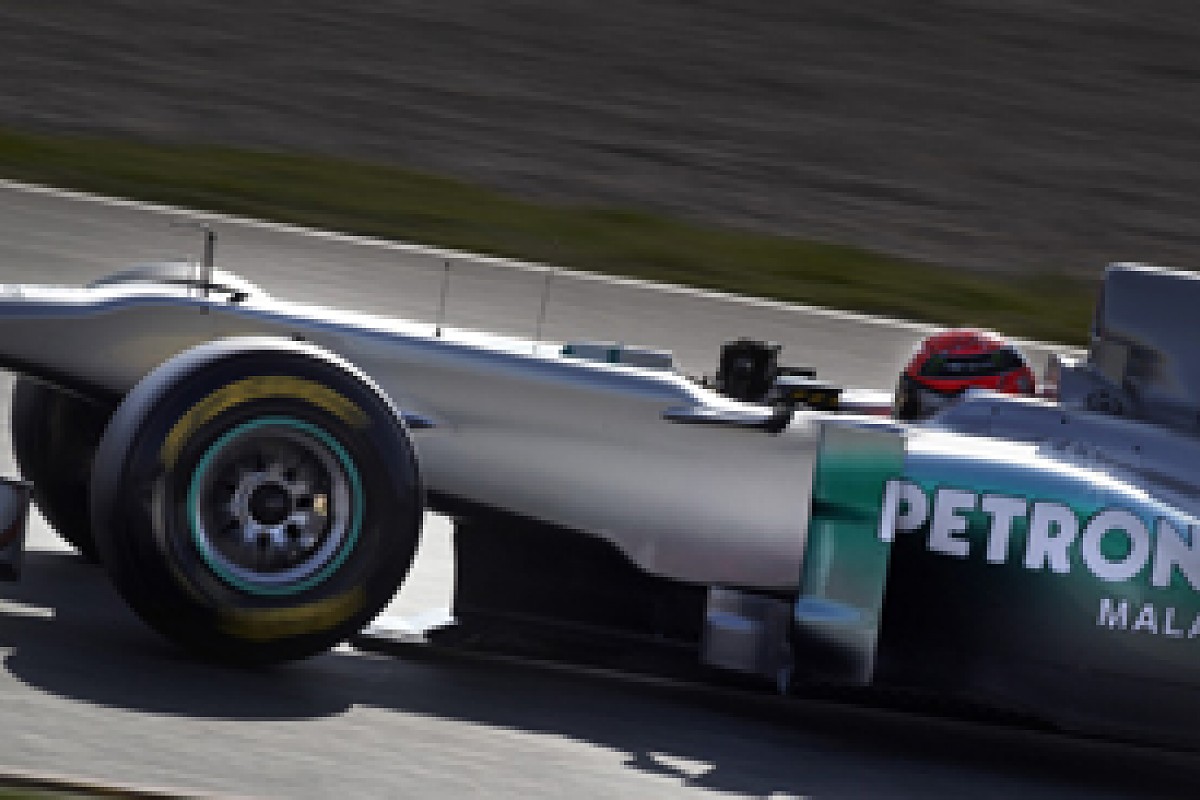 Schumacher and Mercedes had a breakthrough right at the end of testing © LAT
So much has been built towards year two at Mercedes, to suit Michael Schumacher's driving style, and take more comfort in restructuring from the downsizing of the team in 2009. As it's evolved from Honda to Brawn to Mercedes, it's difficult to understand why it has suffered any more than any other big, manufacturer team over the past couple of years, but it does seem to have felt more pain.
A lot depends on its performance this year ­ it's especially important that Michael mixes it with Nico Rosberg ­ and you have to remember this is a team that knows how to win a world championship. We shouldn't doubt it has the ability to develop its way back into the title fight, but it does appear to be starting some way short of that.
For Mercedes, as with all the other teams and all of us watching, exciting times lie ahead.
Look out for more great preview features and our exclusive 2011 season guide in the next few days