This time last year reality had really hit home for both Heikki Kovalainen and Jarno Trulli. Both men had made the bold decision to join the new Lotus Racing team, swept along by the wave of enthusiasm generated by Tony Fernandes and Mike Gascoyne, and the attention generated by the return of the famous name. But then they got to test the T127, and everyone realised what a hard slog 2010 would be.
Now that enthusiasm is back as the renamed Team Lotus prepares for the new season. Once again reliability issues hampered early testing, and the overall potential of the T128 is still hard to judge. However there was no doubt from its first day on track that it's a step forward in every area.
"Everything just looks so much better on the car," says Kovalainen. "And the team is in so much better shape compared with a year ago, when it was still an empty factory and we had a car coming that other people had built, and our own people weren't involved in. It's just a totally different situation now.
"Of course, the target and the bar are higher, so we need to be in a different situation. But overall I'm very happy with the way the team has progressed throughout last year, and through this winter. It confirms the choice that I made last year, to join a new team and believe in it. I knew it should all go forward if it all goes to plan, and it's gone exactly like I was hoping. At the moment I have no second thoughts about it.
"I see quite a lot of potential in this team. I have to make a decision whether I believe in this programme or I don't believe in it. At the moment I do believe in it, and I'm giving 110 per cent commitment to make it work. If it does work, it's a fantastic place to be for me.
"Hopefully in a couple of years' time the car will get quicker. My position in the team is good, I have a good relationship with the team, I've been working with them since the beginning. Potentially it can lead to a very, very good result. This is how I see it now."
It was at the end of his frustrating two-year stint with McLaren that Kovalainen made the move to Lotus. His spell at the Woking team had promised so much. And yet after a maiden win and pole in his first year he was unable to reap the rewards when the 2009 car proved to be so difficult. At the end of the season he made way for Jenson Button.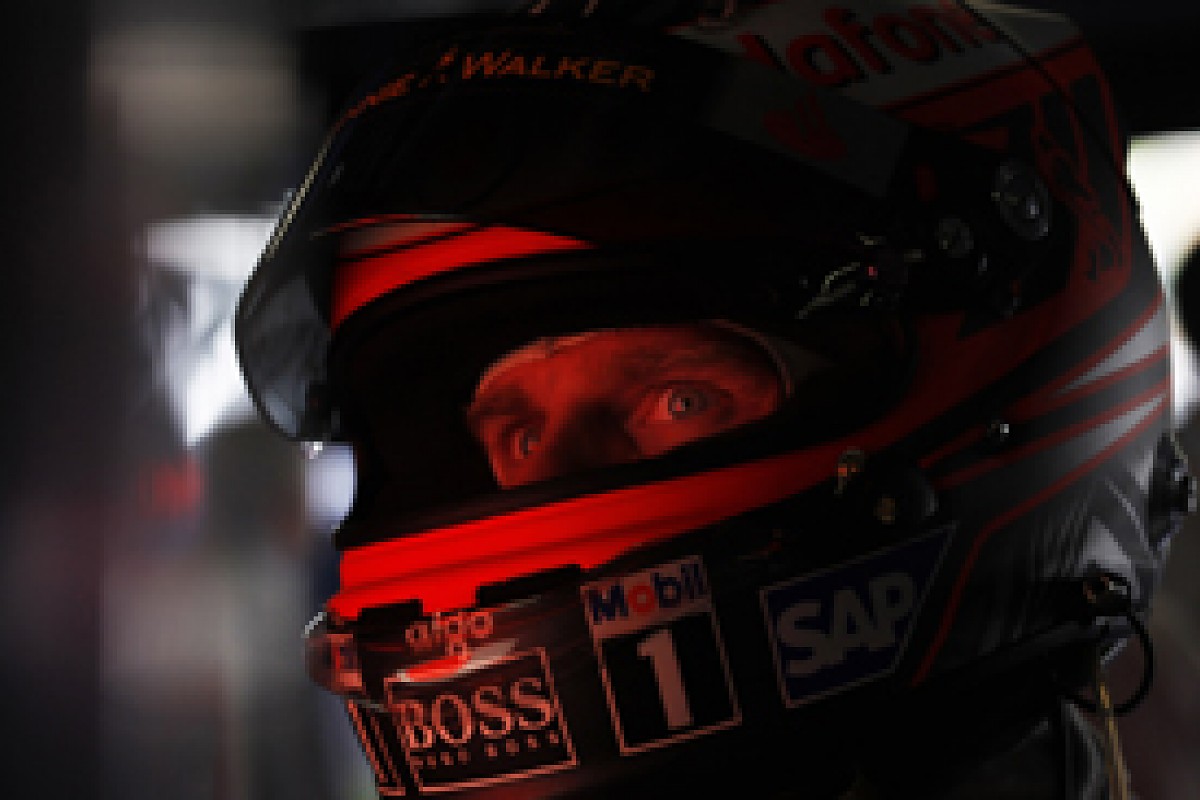 Kovalainen's form faded at McLaren © LAT
"For the first time in my career I was feeling tired," he recalls. "McLaren is a fantastic team, and there's nothing bad I can say about the team. It was a great opportunity for me, but in terms of results it didn't really work out.
"Especially at the end of 2009, we were trying very, very hard. I spent a lot of time in the simulator, and we tried so hard - probably too much. I think I arrived at the races a bit tired and not sharp enough, and I didn't get everything out of the package that we had.
"Only on a few occasions there was some promise, but it never really carried all the way through the weekend. It was of course tiring, and I needed a break at the end of the season. And I needed a change as well, I think. Better not to dwell on it and be too sad about it. It didn't work out, you have to turn the page and try another way.
"Lotus was obviously a totally different challenge for me, but I felt I was up for it, and I needed to try a different direction. Now I'm not tired, the balance is very good. I am full of energy and I am getting more out of the package and the team than I got out of McLaren at the end of 2009."
At Lotus Kovalainen is in a totally different situation. Like Trulli he was coming from a much bigger organisation, and he earned a lot of respect in the camp simply by signing up for a fresh challenge. Both men are not just encouraged but expected to give opinions on every aspect of the team.
"We are a smaller team. At McLaren there are a lot of people who make the decisions, and the drivers don't necessarily get involved so much. Here I'm in direct contact with our designers and with our engineers, so perhaps it's slightly easier here to get the message through than at some bigger teams.
"The way it works at McLaren is very good, they are very successful. I had good times there. At the beginning of 2009 I was very strong, I outqualified Lewis at the first race, and things were looking good. But the car was not where it should have been at the beginning of the season. At the end of 2008 things were getting better, the last few races were pretty strong, then the new car was not a step forward, so I couldn't really carry then momentum on as well as I could have if the car was stronger. It was a quite a crucial turning point."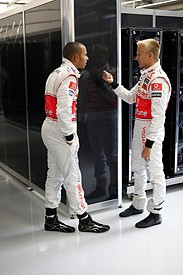 Competing against Hamilton proved tough © LAT
Having to take on Lewis Hamilton in the same car every fortnight would not be an easy task for anyone, and it's understandable that the feeling that things were slipping away got Kovalainen down. Does he feel less pressure now?
"I don't feel like that. I put a lot of pressure on myself, and even here if I don't think I've got everything out of the car I'm not happy, and I'll work on it and try to push. Jarno is quick as well, so if I don't work very well through the sessions, he'll go quicker. I still need to be on top of the game. For some reason it's working better here. I think I've been getting 110 per cent out of the car and the team most of the time, whereas in 2009 I didn't think I did that very often."
There wasn't a lot of opportunity for either Lotus driver to catch the attention in 2010, although in odd wet races such as China or Belgium, Kovalainen had a chance to shine. It might have gone unnoticed by the world at large, but even when battling for a humble 15th or 16th Kovalainen felt that he was at the top of his game.
"Generally it was a good year for me. I felt that the performances were better than before. Especially the race performances were strong. Before, people were commenting that my race performances weren't strong enough. Last year it seemed to work like it should have, although I never had any doubt myself that the races should be any more difficult than qualifying.
"I feel that all the way through the year the balance was good between stresses and no stresses. The energy was better throughout the year. At the end of the year I didn't feel tired. I had a couple of weeks off only because I had the accident in Germany [in the Race of Champions], otherwise I would have already started to work for this year! So overall a very, very positive year, and quite an important one for me.
"I enjoyed fighting with Jarno, because he's a very good driver and he's experienced. He can obviously push the team, so I think we'll work very well together. I'm pleased that I've been able to match him in any conditions. It's especially pleasing because he's regarded as one of the best qualifiers around, and he is for sure very quick. It's great for the team and also good for me. If I slow down a bit, he'll go quicker, and it motivates me to be ahead of him."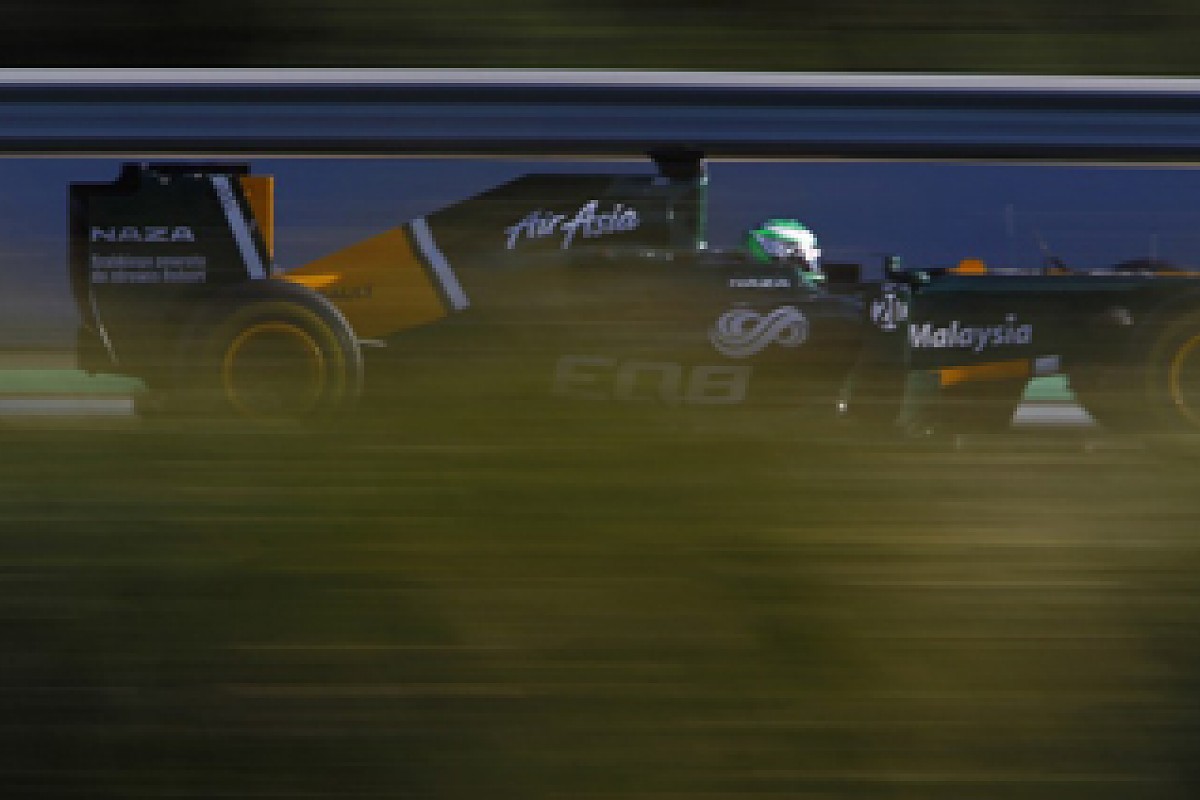 The hope is of course that the Lotus drivers won't just be fighting each other and the Virgins, but also some of the cars that regularly qualified well ahead last year. Kovalainen says the T128 is better in every area.
"The aerodynamics are better on this car. They're still not as good as they could be. I think in half a season we can get a bit more done in the windtunnel, and get some updates done. Around this concept we can build a much quicker car and a much better car, whereas last year the concept was not good enough to really build anything around it.
"Of course, having Renault as an engine partner is good. It's difficult to say about the power, whether it's more powerful than the Cosworth or not. But they know how an engine operates, and we know pretty much what we get. It's a solid base. The Red Bull gearbox has already been running in this installation, so there are no issues. It's massively important for our team to get the technical help from those people. Hopefully we can focus more on the performance of the car."
The key of course is development. Last year the team gave up on the T127 halfway through the year in order to focus on the 2011 model - there was simply nothing to be gained by pouring any more resources into it.
"This is the first year where we have to develop the car all the way through the year, rather than in the middle of the year start working on another project. We are not big enough to work on two projects together, so we really need to learn how to work throughout the year.
"But even with the facility that we have now and the capacity we have now, I think we should be able to do it. It will be one of the key things to get up to speed on the development race, because if you ever want to win the championship you need to be able to do that."
Does he believe that Lotus will have a chance to move towards the middle of the grid?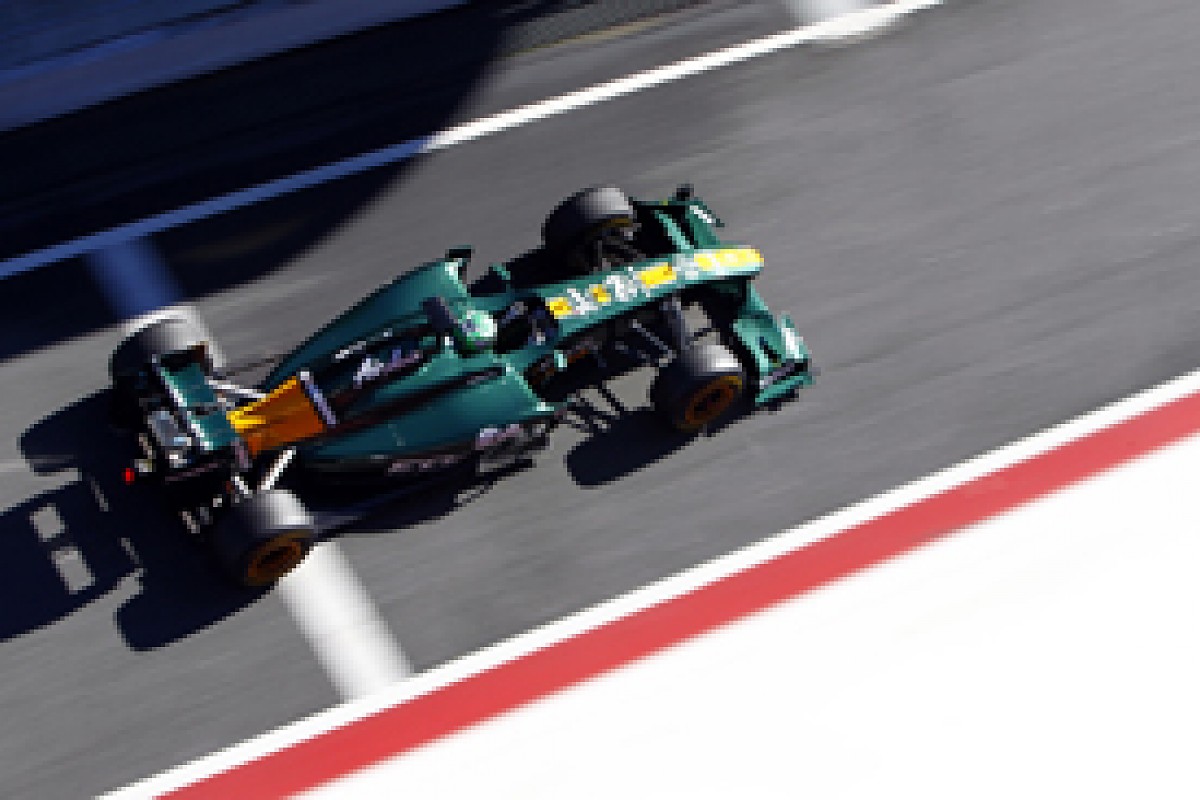 The Lotus T128 tests at Catalunya © LAT
"Absolutely, I'll be very happy and satisfied if we can join that group of cars, sometimes outqualifying them, sometimes being very close to them. Rather than talking seconds, if you're talking a few tenths, then it's a totally different game.
"Everybody in the team has to raise their game, because a 4.5s pitstop is not enough anymore. Basically the whole team needs to move up a gear. I think we have the potential to do it, and it's a big challenge for us, but that's what we're targeting. My personal goal for this year is to score points for the team whenever there's a serious chance. You've got to be there.
"We've got to be in the group, and occasionally in some special circumstances we've got to be in the top 10 in qualifying in some freak races. We should finish the races on the same lap [as the leaders], and not be two or three laps behind."
If there is a weakness in the T128 package it's the lack of KERS. It was available from Renault, but the team decided that it would be one complication too many when allied to a change of engine and gearbox supplier. The drivers went along with that. However, if they outqualify a Sauber or a Force India - only to see those cars sail past before Turn 1 - they might be little less optimistic.
"If that is very obvious from the start of the season, then we have to react quickly to that. I think we need to just play it by ear and see where we are.
"The decision was made to put more resources in the aerodynamics of the car, rather than on KERS. Of course as a driver I favour KERS, I'd rather have it because in a racing situation it's very important, and it's probably about 0.3s in pure lap-time as well. But the team decided it was more important to get the aerodynamics right, and add the KERS later on. It should be a reasonably good system, because Renault had it a couple of years ago and they've probably further developed it now."
KERS aside, the various changes to the 2011 package could mix things up and give teams like Lotus a chance to upset the form book - not least the tyres.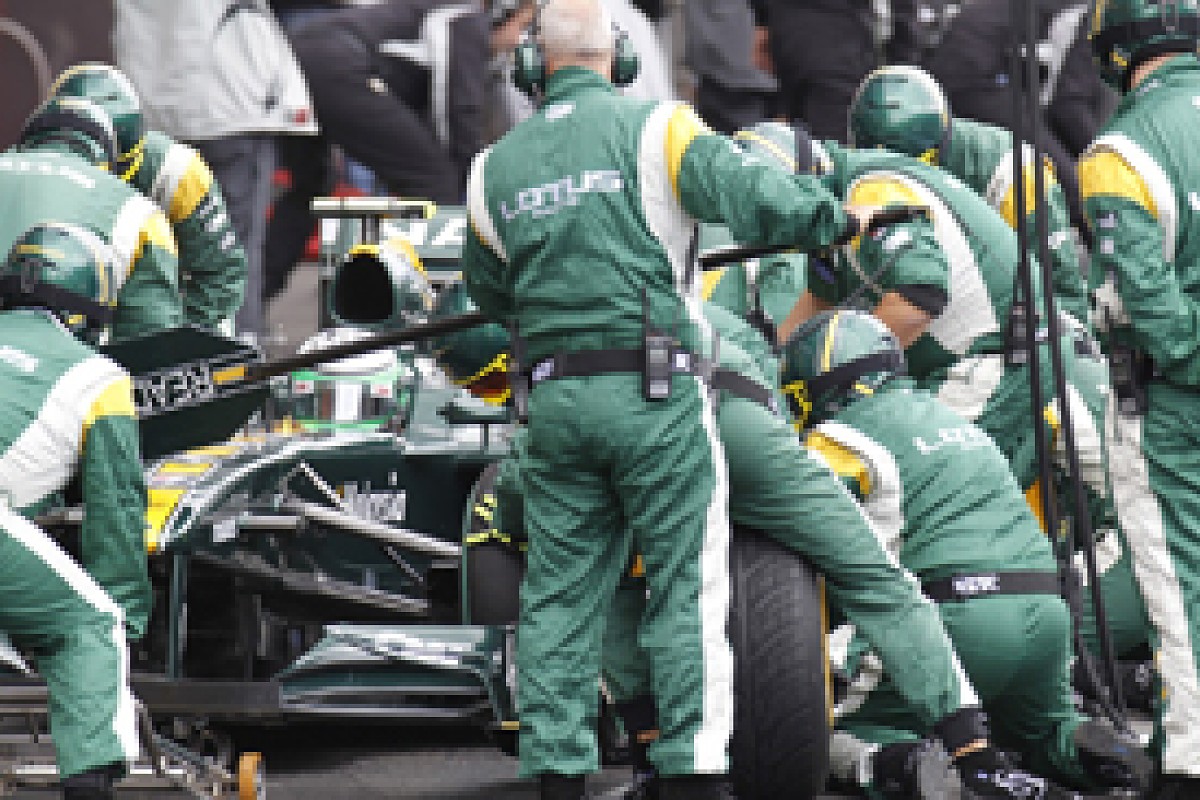 Kovalainen will be pleased if pitstops play a greater role again © LAT
"I would like to think so. I liked the pitstop races, and I liked refuelling. I liked when it was part of the game. I didn't like qualifying with fuel in, but in the races if somebody started heavier and stopped later, I quite liked that. I always thought that was interesting. It won't happen now because we have fixed fuel loads, but at least we have to do more pitstops.
"When you have a 30-lap stint and then a pitstop and another 30-lap stint, it can get a bit boring sometimes. I prefer a bit of action and a mix, like in Montreal, where we stopped three times. Fragile is good, and the grid gets totally confused."
Kovalainen also likes the moveable wing: "Of course we need to see how it works and how it operates, but why not? I'm sure the people in the Technical Working Group have been thinking about it, and if they think it's a good idea we should give it a go and see how it works. If it's a bad idea we should modify it, and everybody seems quite open about it."
One thing Kovalainen will be keen to avoid in 2011 is another bang on the head, following the nasty off in the Race of Champions that he referred to earlier. Caused by a suspension breakage after his Audi R8 tapped a wall, it was a reminder that this sport can bite back at any time.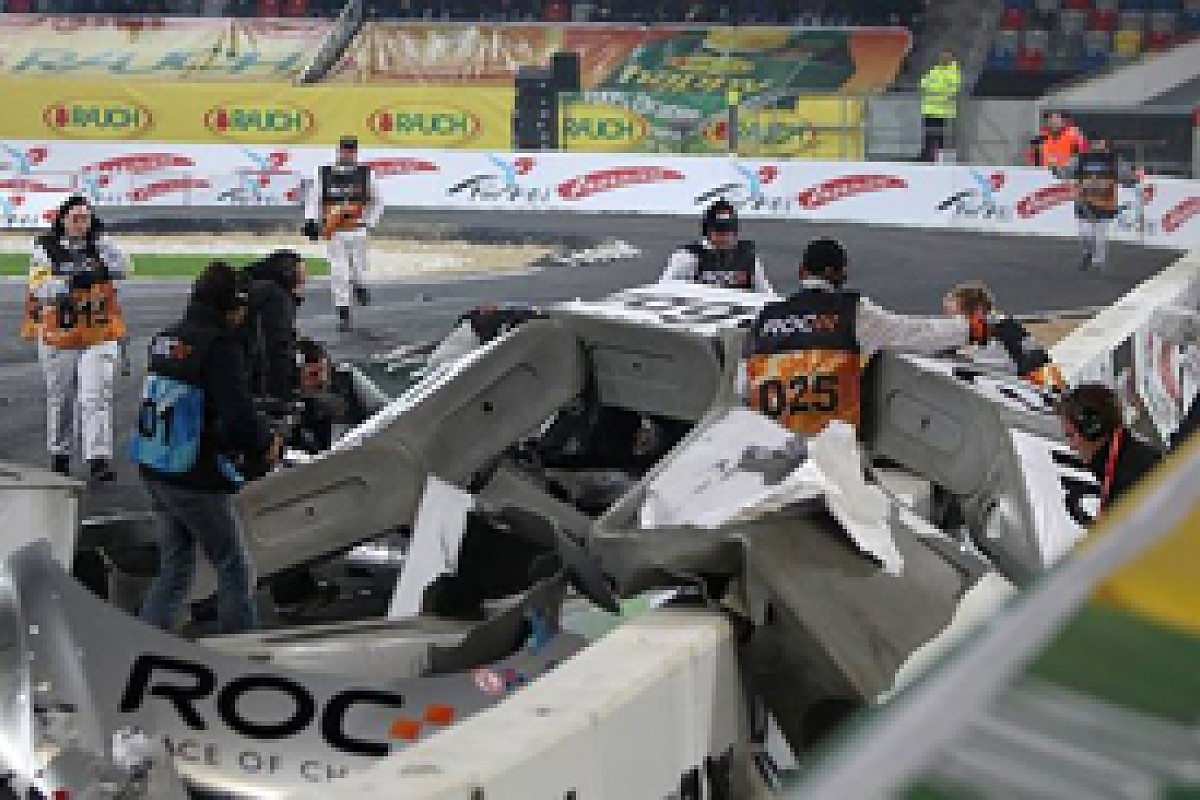 Heikki Kovalainen's Race of Champions crash © Sutton
"The week after the accident I had a little bit of a headache! The next day I immediately went for a CT scan and a full medical check-up and a scan of my brain. They didn't find a brain! There was nothing damaged. It was just two weeks' bed rest, and after one week already I could feel that it was getting back to normal, and the headache was going away.
"The same thing happened in Barcelona for me [in 2008], I had headaches after the Barcelona accident. Of course we had plenty of time to recover, but you never know how long it will last. The doctors never seemed worried, and I did lots of different tests to make sure the brain was functioning normal, and it seemed normal. Luckily nothing happened and we're back in the game."
What made the accident even more unfortunate was that Kovalainen's girlfriend Catherine Hyde was in the passenger seat, and she also took a nasty knock that led to a trip to hospital.
"My mum was going to be my passenger, but she doesn't like the speed so much. It was a heat against [Sebastien] Loeb, so I didn't want someone there shouting and screaming, I wanted someone who can sit there, put the belts on, and be quiet, because this is a serious one.
"All the other heats I had different passengers, and I was quite comfortable. With Loeb I knew this was going to be a tough one, I need to fully focus on this heat. At the last minute we swapped to my girlfriend being next to me. It was better, because my mum might have hurt her back or something. It's unfortunate. But these things happen sometimes..."