Nick Heidfeld's summons to the black-and-gold corner to fill in for old cohort Robert Kubica has certainly polarised opinion.
To some, he's an old lag, brought out of enforced retirement to fight a battle that he hasn't got the speed to win. To others, he's a safe pair of hands and the obvious choice to come to Renault's rescue in its hour of need - provided, of course, that he does nothing in the Jerez test to persuade the team to look elsewhere.
On the pro-Heidfeld side of the debate he could be considered the logical candidate. What's more, you could argue that the German is an underrated driver who should have had a deal to drive somewhere in F1 long before Kubica suffered his terrible accident. While not the first driver you would rush to sign if you had choice of anyone, he's certainly not the last.
Before the anti-Heidfeld lobby kicks into overdrive, a caveat. There's plenty of evidence that he is no superstar; he is very much in the upper echelons of what you could call the 'second drawer' drivers. Put him toe-to-toe with Fernando Alonso, Kubica, Lewis Hamilton or Sebastian Vettel in a straight title fight, and he would likely lose out. But not by much. If he was a top trump card, he would score seven or eight out of 10 on every facet of being a grand prix driver, enough to take on all but the very best.
The naysayers will point to 172 starts without a win - second only to Andrea de Cesaris in F1's most undesirable record book - but you don't finish second eight times without being good enough to nick a win.
It's also worth noting that he handed a possible victory in Canada 2008 to Kubica after letting his two-stopping team-mate past to earn BMW Sauber a one-two rather than a one-six. And when it comes to bottom line, he has outscored every one of his team-mates bar Heinz-Harald Frentzen (even Kubica, who he outdid over their three-and-a-bit seasons together)
Those are the positives. The negatives are question marks over whether he can consistently find the last couple of tenths in qualifying and the knowledge that he is unlikely to turn in many headline performances despite a handy knack for battling his way up the order after disappointing qualifying performance.
In short, he is no like-for-like Kubica replacement, but he's as close as you're going to get in the circumstances.
There's a very good reason why the ex-McLaren tester was a fixture in an F1 race seat for so long - he is very good. And he will deliver for Renault. He won't lack for motivation either. Last year, when Heidfeld made his comeback with Sauber in Singapore, he talked about his winless record and the perception of his abilities. He still has the desire to prove the doubters wrong.
"When people say that I haven't won a race, all I can do is explain again that in all of the teams that I have been in so far, there has only been one race where the car has won," he said. "That was Canada where Robert won and I could have won without the team's tactical decision. It's pretty simple - if you don't have the car to win, you don't win.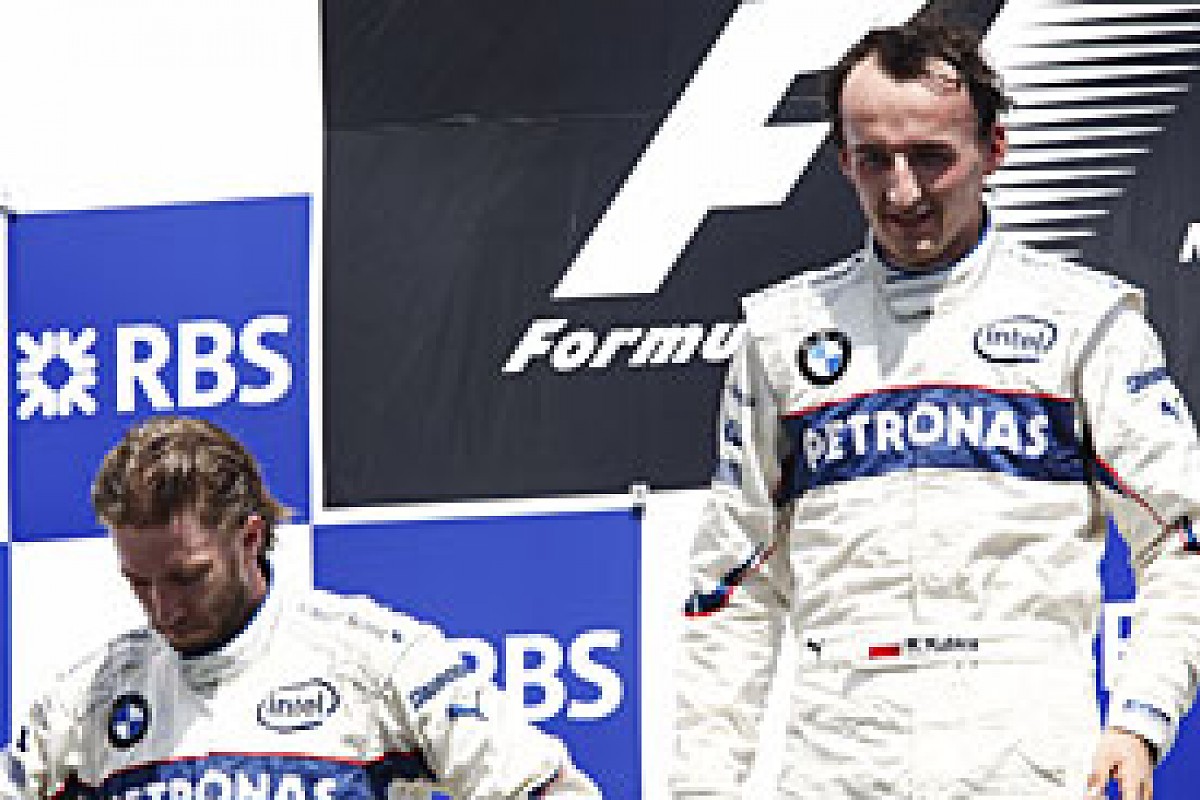 The one that got away, Heidfeld stands by as Kubica celebrates victory in Canada '08 © LAT
"If things had gone a bit differently, then I could have won a race.
"That doesn't lie heavily on my shoulders but I think that the outside sees that a lot more than I do. They all say that I don't have one win, but I didn't have many chances and more often than not I've performed very well to get a second place. It was never that I could have been first and I did badly."
Sure, you can make an argument that he has had his time (10-and-a-bit seasons) and someone younger deserves a chance, but that misses the point. Put yourself in Renault team principal Eric Boullier's shoes.
Renault has Vitaly Petrov, with only one season under his belt, in the other seat, a promising car that is in desperate need of development and the knowledge that the team must deliver something approaching its potential.
This is a one-year only gig and he is right to go for experience.
After all, why invest in a star of the future, only to get to the start of 2011 with no drive for him because you have Kubica and Petrov signed. To Boullier, it's not about who 'deserves' a chance or who has had their time in F1, it's about who will do the best job of those available and get Renault to the end of the season with the most points and best constructors' championship position. You don't run a damage limitation exercise by rolling the dice.
Once you've locked into the idea of going for experience, you are pretty much limited to Heidfeld, Tonio Liuzzi and Pedro de la Rosa. From those, Heidfeld is the leading candidate despite de la Rosa's excellent testing reputation and the nagging suspicion that Liuzzi does have the potential to record stronger results than he so far has in F1.
As for Kimi Raikkonen, you can't consider him a serious contender because he is committed to rallying and not especially interested in an F1 return - much as everyone would like to see an on-song version of the Finn back in a grand prix car.
For Bruno Senna, it's a case of bad luck. For a few races, the Brazilian would have been in and it would have been a fascinating opportunity to assess his potential. But having spent only one year in an F1 seat, developing a car that remained largely undeveloped, he is too big a risk.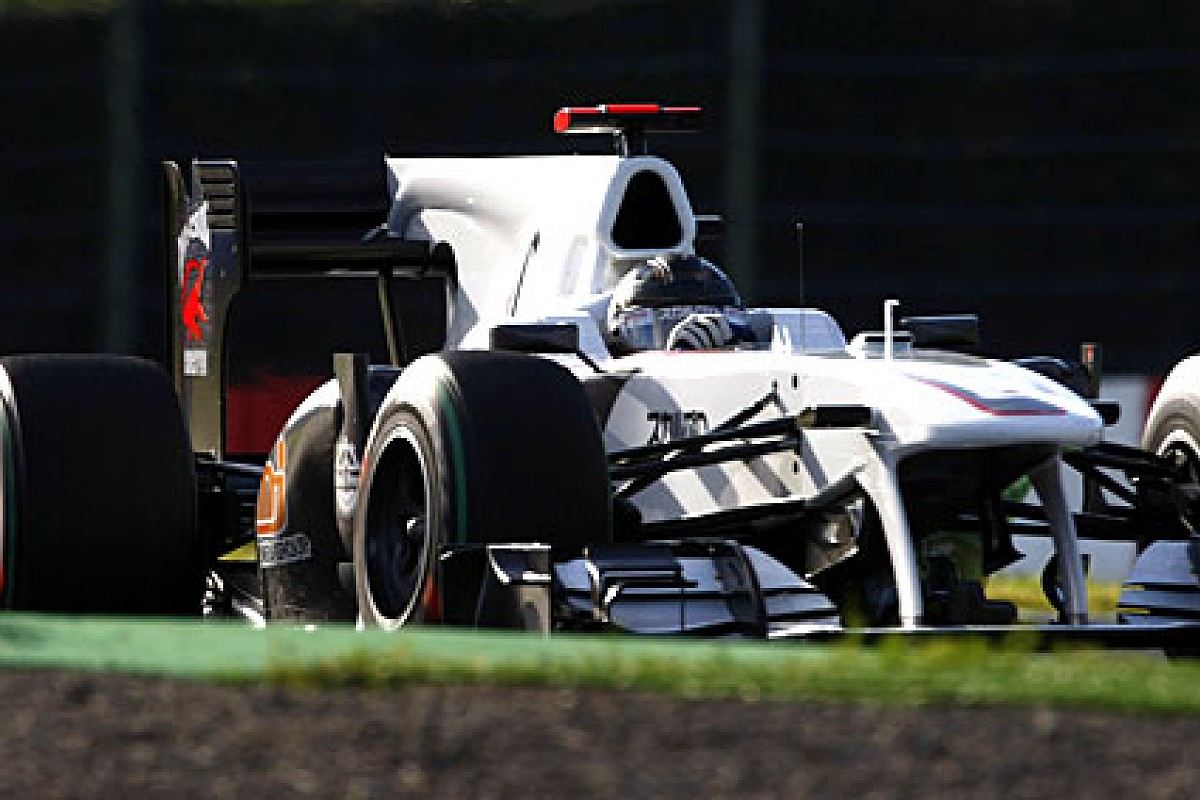 Likewise the other young gun alternatives, with the possible exception of Nico Hulkenberg who Force India is resolved to hang on to and who possibly can make a case for having the raw pace to take a car by the scruff of the neck and get some wins... provided, of course, the car can develop to that level without experience.
All of this adds up to only one conclusion - Heidfeld in the number nine Renault at the Bahrain Grand Prix. He is capable of helping to develop the car into a winner and for Renault that's the most important thing. After all, you'd rather have Heidfeld finishing second every other race in a car that should win than someone else dragging a car that should be sixth to fourth or fifth.
Boring? Maybe. Logical? Absolutely.