For a man who confesses that he will not be satisfied until McLaren wins every single race and championship, there is much to be said for the fact that team principal Martin Whitmarsh exudes an air of quiet confidence as the countdown continues to the start of the 2011 season.
It is hard to believe that McLaren - the second most successful team in F1 history - has not won a constructors' title since 1998. In that same period, it has only powered two men to the drivers' crown - Mika Hakkinen in 1998/1999 and Lewis Hamilton in 2008.
While the records do not take into account the near-misses that McLaren encountered on the way - including last year and the Brazilian heartbreak for Lewis Hamilton and Fernando Alonso in 2007 - they equally point to the fact that the team must re-establish itself from the onslaught of the opposition if it is not to find its place in F1's meritocracy threatened.
Yet rather than be worn down by such pressures to succeed, Whitmarsh says McLaren is entering a thrilling new phase in its history. That counts not only for the new MP4-26 that will be unveiled in Berlin on February 4, but also for the road car and GT racing ambitions that the company is embarking on too.
"I am tremendously excited," Whitmarsh tells AUTOSPORT about all that McLaren has planned for 2011. "We are just going into production with the road car, and we have announced the GT Programme, but F1 is still the heart and soul of the business.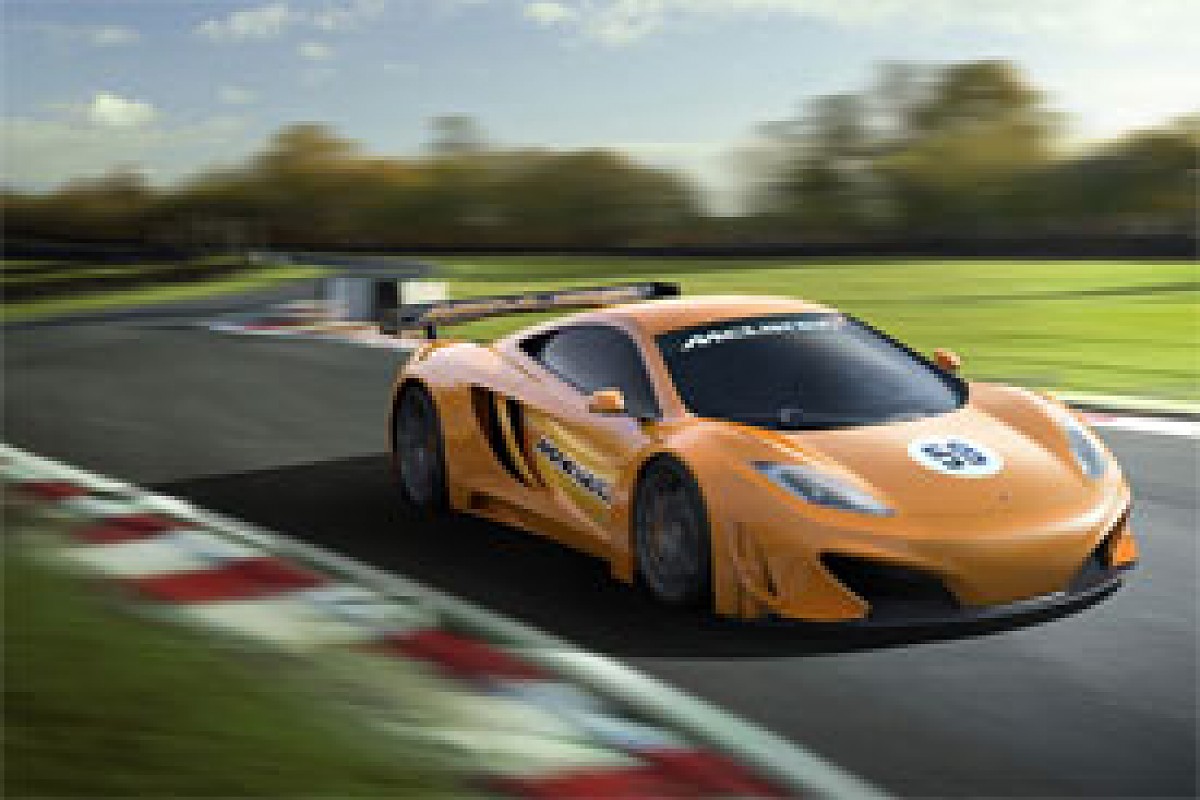 McLaren's new GT project: the MP4-12C
"We have to win in F1, and that is intriguing. We have come out of a great, great season, and it was a great season not just because it went down to the wire with so many drivers competing for the championship right until the end.
"There is also the nature of how I think the championship was fought and won - the spirit between the drivers and the teams. We were hopefully focusing on brave young men, the best drivers in the world, driving the most extreme and technically advanced cars in the world in the most exciting competition. I am proud to be a part of that and I am proud that F1 can produce that - and we will certainly aim to try and produce that show again in the future."
Whitmarsh echoes the mantra put forward by his predecessor Ron Dennis that if McLaren is going to flourish as a racing team then it needs to expand its business outside of just F1.
But in doing that - with McLaren now heavily involved once again in road cars - there comes the risk of senior personnel taking their eyes off the real prize. The difficulty of balancing out its ambitions, without sacrificing F1, is not so easy to deal with.
"I think you are always going to have that," he explains "I think if you look back - in its simplest terms. The pure out-and-out racers in the company will only be interested in the next race or the next weekend, and they want all of the effort and all of the focus on that. That is good and you need that sort of racing mentality and that racing focus.
"However, experience has shown that unless, within F1, you are looking at development programmes that come to fruition in three months' time, or six months' time, then you will not be consistently successful. So you have to start looking at next season - and you go forward like that."
He added: "When we were building our McLaren Technology Centre, people said it was a distraction and, to some extent, that was true, but it was also necessary. F1 is such a focus business, but you cannot run it to that fortnightly cycle of: 'we will just get to the next race, and then the one after that.'
"So, I think we really now need to recognise that there are many, many F1 teams that have come and gone during the life of McLaren. I think it is over 100. Therefore there is no right that we have to assume that we are going to continue.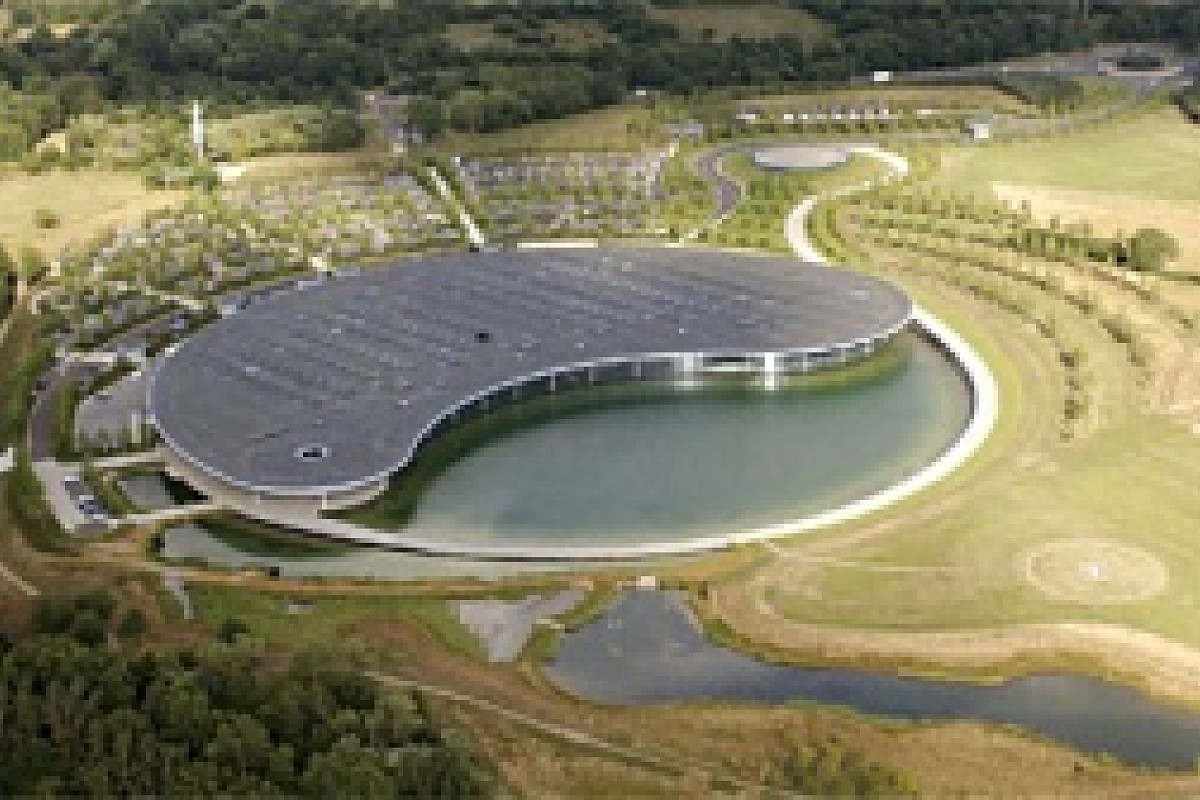 McLaren Technology Centre
"You have to try and win all the races, try and win championships, and try and look after the financial development of the business. We took the view that it is a very volatile business and we have to diversify to give ourselves the industrial and fiscal horsepower to power through those times.
"We've been working on it for 20 years. You cannot do it quickly. Ferrari was the pre-eminent brand in F1. You go back 20 years ago, and the Ferrari brand was way above ours.
"I think now McLaren is very clearly the second most powerful brand in motor racing after Ferrari, and we therefore have the opportunity to leverage that with a number of businesses. The obvious one given our brand is to develop road cars that are leveraged from F1, and as you do that, without thinking about it, you inevitably end up racing them."
In terms of its core business - the art of winning F1 championships - 2010 proved to be a bit of a disappointment in the end. As Red Bull Racing struggled to deliver the results that were clearly within the RB6 during the first half of the season, it was Hamilton who appeared to have got himself into the prime place for the title.
After the Belgian Grand Prix, everything seemed to be in his and McLaren's hands - but then it all went wrong. His errors in Monza, Singapore and Japan practice proved costly, while McLaren found itself unable to bring as much speed onto its MP4-25 as Red Bull Racing did with its car.
Whitmarsh believes that it was the development battle where McLaren let itself down.
"I think the key lesson from last year is that you have to continue to develop the car," he says. "It was such a tight, fiercely fought, championship that you have to find performance every fortnight. From halfway through the year, it was going to be the team that found the most performance. I think it was as simple as that. Both of our drivers did a great job and I am confident that they will do that in the coming years.
"What you would like is a serial production line of enhancements coming through the system and you aim for that - but sometimes it becomes a little bit drier. Maybe we were not as racy in our interpretation of front wing heights as others, and that had notable effects. I was surprised by some of those things, but at the end of the day I am not complaining about what anyone else did. If the opportunity was there, you have to try and do it yourself."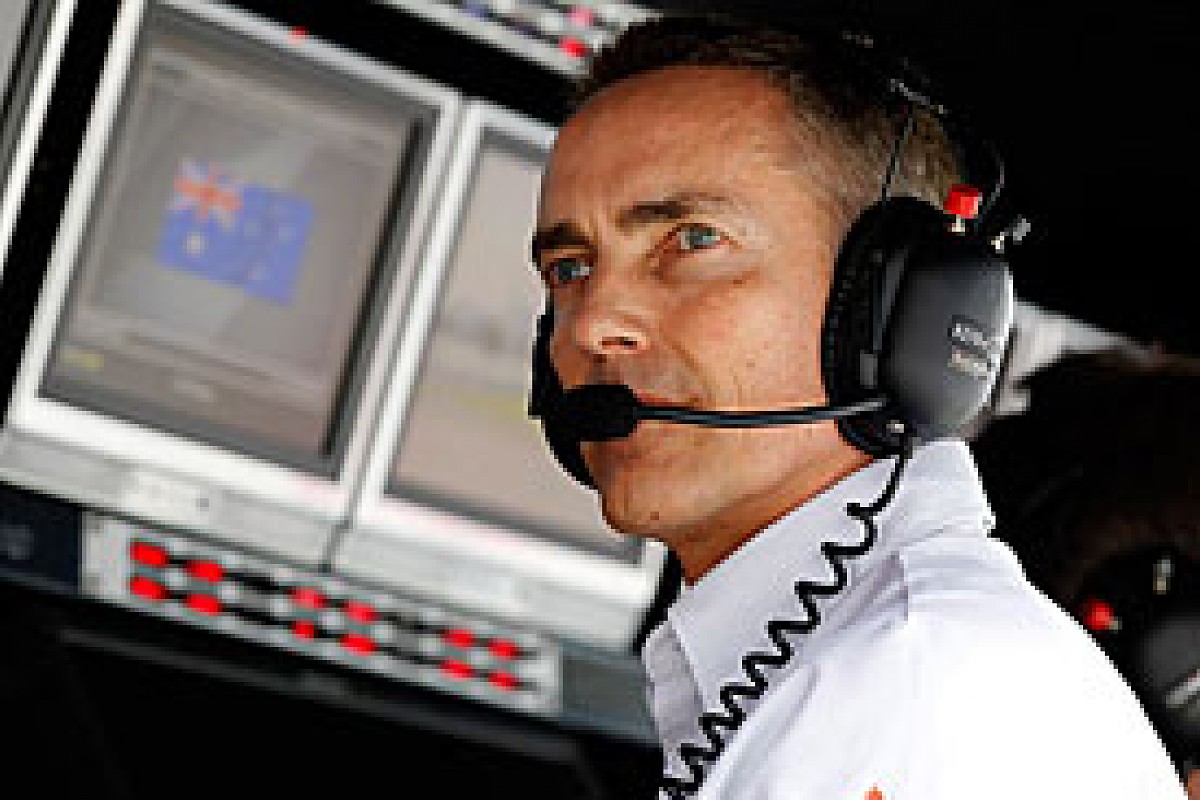 Whitmarsh wants his team to win all races © LAT
Beyond the issues with car development, as McLaren spent much of its mid-season battling to get its blown-diffuser working well, things were not so rosy on the driver front either. Jenson Button admitted that his biggest weakness in 2011 was qualifying, an area that he will be addressing this winter, while Hamilton had his own share of problems too.
In an interview with BBC Radio 1 over the winter, Hamilton admitted that issues in his personal life - including ending his management deal with father Anthony plus a split and then get back together with girlfriend Nicole Scherzinger - had made life difficult for him.
Whitmarsh concedes that Hamilton faced some difficulties in 2010, but says there was nothing out of the ordinary that cannot be sorted out.
"I think it is well publicised that Lewis had a number of issues," he said. "He is still a very young man. I think he is finding his way as a motor racing driver and in his life, and I think he had some cause for distraction.
"The team could have done a better job, and inevitably the drivers could have done a better job. We could all have done a better job. I could have done a better job too.
"But overall I don't think Lewis should be too dissatisfied with his performance. He had some fantastic races and we all know what a superstar he is, and how tough he will be on himself. Just as Jenson was tough on himself and disappointed about his end of the season, just as I am tough on myself and the performance of the team.
"That is what drives us along, motivates us and makes us determined to win this year."
Whitmarsh thinks that the winter break will have been beneficial to both his drivers in allowing them to clear their heads from the intensity of the season - and get themselves in top shape for their resumption of duties today.
"It is an incredibly long season now, and we face 20 races. We have got more races, they are spread over a longer period of the year and they are further away from Europe. There are all those factors to think about.
"I think some people underestimate how much tougher it is. I worked with colleagues last year and told them, 'let's give our drivers 6 weeks where I am not going to ring them, and I don't want anyone else to ring them either'.
"I want them to have six weeks to chill, to train, to live life and to reflect and prepare. That is coming to an end for our drivers on Tuesday when they will be at a training camp at Bisham Abbey with the racing team. That is about getting back together as a team to do a bit of team building, reappraise and benchmark their fitness and training."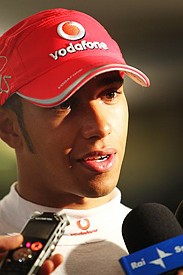 Lewis Hamilton © Sutton
F1 drivers are often only as good as their car, though, and there has been much intrigue in recent weeks about the progress of the MP4-26.
The car is being held back from the first test so as to give its designers a bit more development time - plus there is plenty of talk about a few radical concepts on it. Can we expect 2011's version of the F-duct saga then?
"There are a whole range of innovations, and I don't know how you scale them," responds Whitmarsh. "But I think there are some interesting ideas, and certainly the guys have worked pretty hard - and they look like they are being pretty creative to me.
"When you are doing that, sometimes you can be happy that you are the only ones, but it is only proved when the cars are launched. Sometimes you realise that other people have done it as well. Sometimes you see something that you wished your guys had found as well.
"I think predictably if you had to put money on it, you would say that McLaren, Red Bull, Ferrari and Mercedes will be strong. Probably stronger than the others.
"But the nice thing is the other teams might have been the people who found that big Eureka moment. And also the smaller teams can sometimes afford to be slightly more risky in their interpretation than the large teams. If you are geared up to win a world championship, you have to come out with a car that is going to withstand scrutiny of the other teams and the FIA. Whereas if you are a smaller team you can be a big more risky, can't you?"
Yet despite optimism about the car, there is a word of caution from Whitmarsh about getting hopes up too much at the moment. He admits that it is too easy to feel super confident about the progress your team has made over the winter before you get to see what the opposition has done.
"You always are [confident]," he says. "One thing that I know - and frankly I am less directly involved in the car than I was 10 years ago - but I always remember you used to sit around having the engineering reviews and it was one of the most exciting phases of the year.
"You listen to the tyre engineers, the suspension engineers, the chassis engineers, the power train engineers, the system engineers, the aerodynamicists, and the chassis dynamicists. You listen to them all about the progress they are making, what they are doing, and why they are going to be better this year than last year. You listen to it all and, after an hour or two, you convince yourself you are going to dominate and win every single race.
"I remember I always had to end that meeting by saying: 'Fantastic, we will keep pushing - but be aware that there are 10 or 11 other meetings simultaneously going on around the world on the same thing and they are equally convinced they have done a similar step forward because everyone gets better every year.'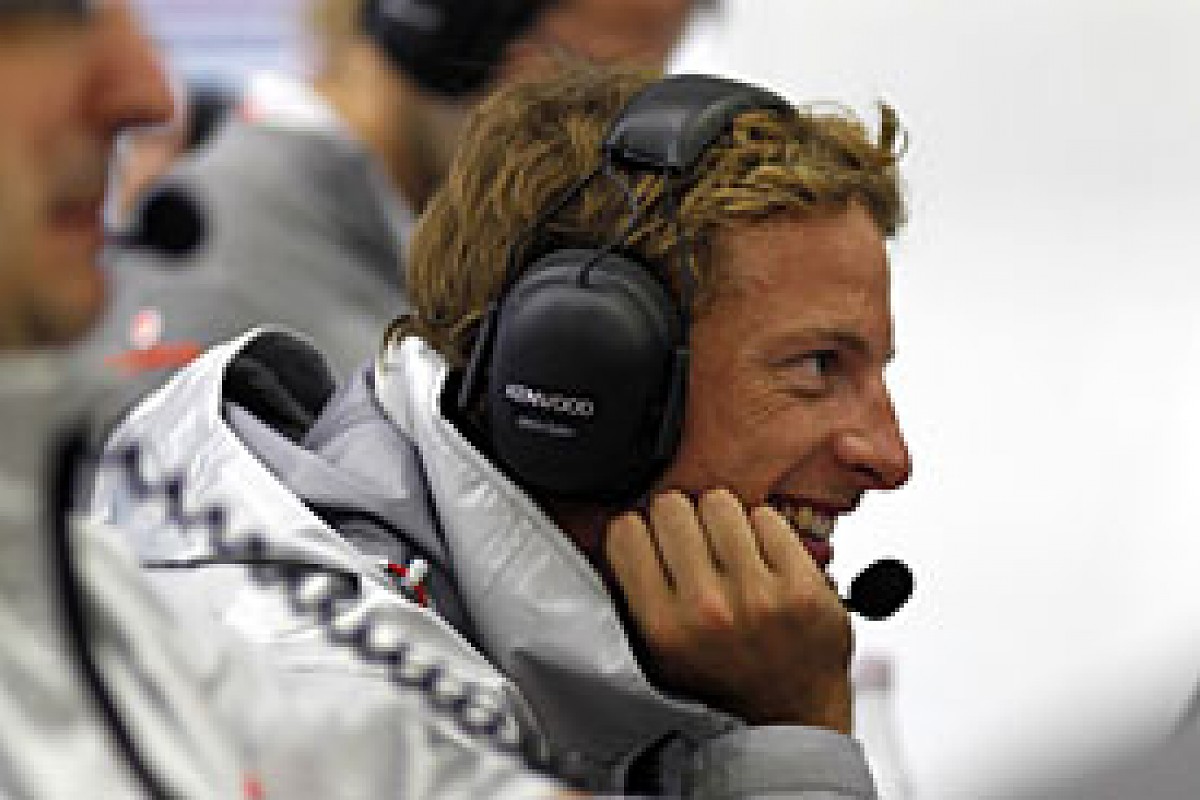 Jenson Button © LAT
"No matter how many Eureka moments you have in finding performance and whether they are big enough Eureka moments or not, you can never tell what the others have done.
"So, there are some interesting developments and there will be parts of our car that will be talked about. Some of them you cannot conceal when you launch the car because they are fundamental, some may not be as evident at the first launch of the car - but they will be interesting."
That theme of ever-continuing progress is recurring when you speak to Whitmarsh - as the bid to be better on track falls in line with the push to expand and improve the company, and help shape F1's future better through his role as chairman of FOTA (see sidebar).
Yet Whitmarsh is realistic to know that he is not at a point yet where he can sit back and feel he has done the right job yet. There are more wins to be had, more cars to be sold, and more problems to be solved.
"In an odd way, I am tremendously pleased and proud of what McLaren has achieved and what FOTA has achieved, but I am never satisfied," he claims.
"Until we win every single race, and make it look easy, and win every single championship, make lots of money for our shareholders, have the best road cars in the world and the best public perception - until we do that I will not be satisfied.
"So the nature is that you are never satisfied with the rate of progress. We have achieved a lot, but there is a lot more to achieve. And that is fine."
Sidebar: At the helm of FOTA
As well as being the boss at McLaren, Martin Whitmarsh has his work cut out in trying to help improve the sport through his role as chairman of the Formula One Teams' Association.
FOTA has made good progress in some areas since it was formed, but it has also found itself battling against immoveable forces at times - especially when it comes to certain dealings with Bernie Ecclestone and the FIA.
The past few weeks have been dominated by chat that all is not rosy between the teams either - with talk about suspicions that Red Bull Racing overspent in 2010, disagreements over the Resource Restriction Agreement and the departure of HRT.
Here is what Whitmarsh has to say about FOTA and its current role in F1.
Q. There have been a few stories in recent weeks about sniping within FOTA - amid some speculation about Red Bull Racing's budget and the departure of HRT. Are these problems a worry for you?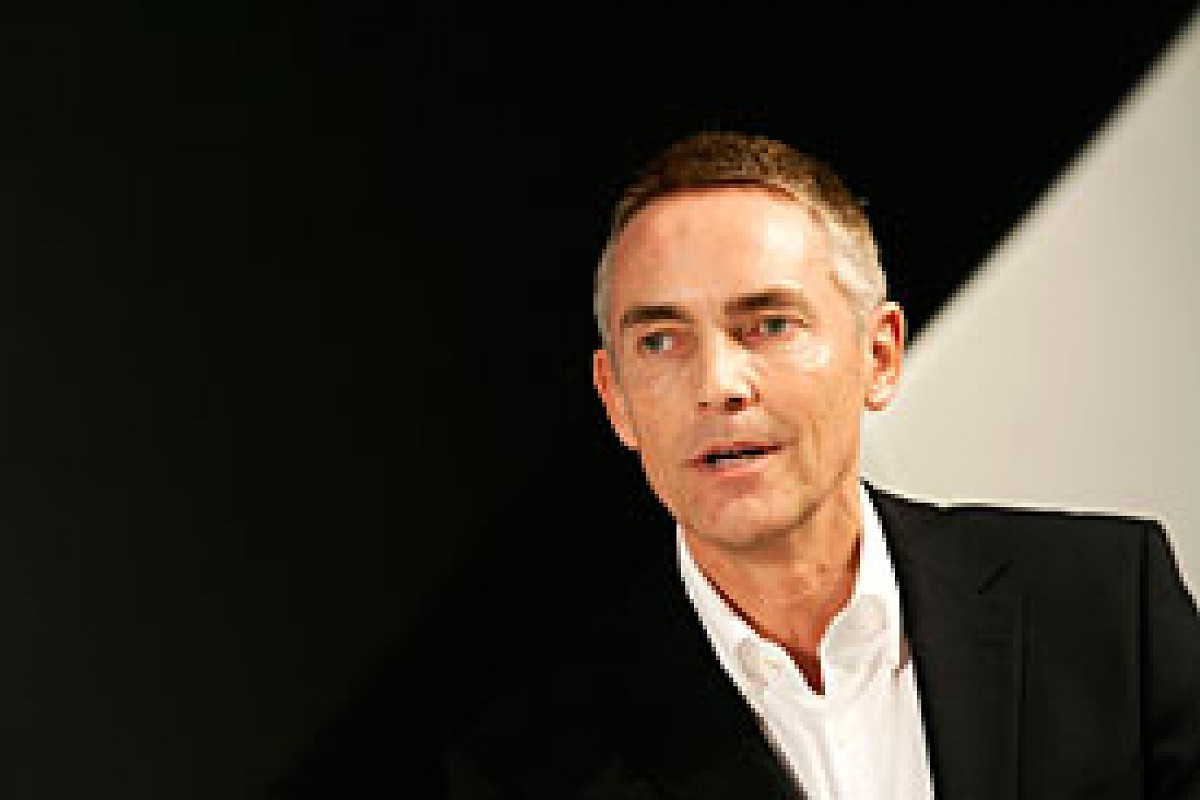 Whitmarsh is also leading FOTA now © LAT
Martin Whitmarsh: Those are the two issues. The teams should not be having the discussions in public. People talk and they should not talk, so ordinarily I do not like to talk about what goes on, as it becomes an inhibition to how we talk together.
But a lot has been achieved. We will find a solution on RRA and we have an agreement. We are talking about how we police it at the moment and that is detail. We will find a way, although various people are stoking the fire - and some people who have left the sport want to stoke the fire for whatever reason.
The case with HRT is very simple - they didn't pay all of their subscriptions last year. They asked for more time, we gave them more time, and they promised they would pay and they didn't pay. In the end, reluctantly, we had no alternative other than to suspend them. If necessary, maybe we will just release the letters and become fully open on it.
I have no motivation to mislead anyone over what happened, or didn't happen. I think it is sad that HRT left, but I don't think it is massively significant or massively wounding for FOTA. And I hope we can settle it down and get them involved. I don't think it is essential for us to have HRT. I think HRT probably has got more problems, issues and challenges in front of them than whether they are members of FOTA or not.
Q. One of HRT's complaints is that FOTA was not doing enough to help the smaller teams - especially those outside of the top ten in the Constructors' Championship. What is your reaction to those claims?
MW: I think they are trying to justify a situation, with all due respect. But there are two teams, Lotus and Virgin, and I think they have both publicly stated their support for FOTA and they recognise that.
I hope and I believe I have been an impartial chairman. I was very happy and would have been very happy for someone to succeed me, but for the time being. I've said I will continue while we go through some interesting times. But there are a number of teams who would not be there, including ironically Mercedes, because Brawn would not have survived without FOTA.
Has FOTA achieved a lot? Yes. Have we still got a lot to achieve? Yes. I think FOTA made a big contribution, not just in having cars there but in creating an ambiance in the paddock that meant that there was a lack of sniping between the teams. We concentrated on that stuff and on trying to make the show better and make the sport sustainable, both from an environmental standpoint and a financial standpoint, and actually they are interlinked. I am sure FOTA will continue to achieve a lot in the future as well.
Q. How important is it that the teams remain unified now, as we face an important period when it comes to discussing the new Concorde Agreement with Bernie Ecclestone?
MW: Inevitably if I were negotiating on behalf of the commercial rights holder I would rather wheel the teams in individually and have those discussions. That can always happen as well.
The teams have to decide how they want to do it, and in truth if the teams break up, the teams that will gain over that will be the big teams and not the small teams. The small teams have the most to gain from being within FOTA, but I am comfortable with that.
I hope and believe that the way we have worked over the last year with FOTA reflects that - and anyone who takes a sensible head on it and looks at what we have done will say we have done all we can to support the small teams.
Q. We had a very quiet year in terms of off-track politics last year, but are you worried that when it comes down to the intense Concorde discussions that there could be more trouble?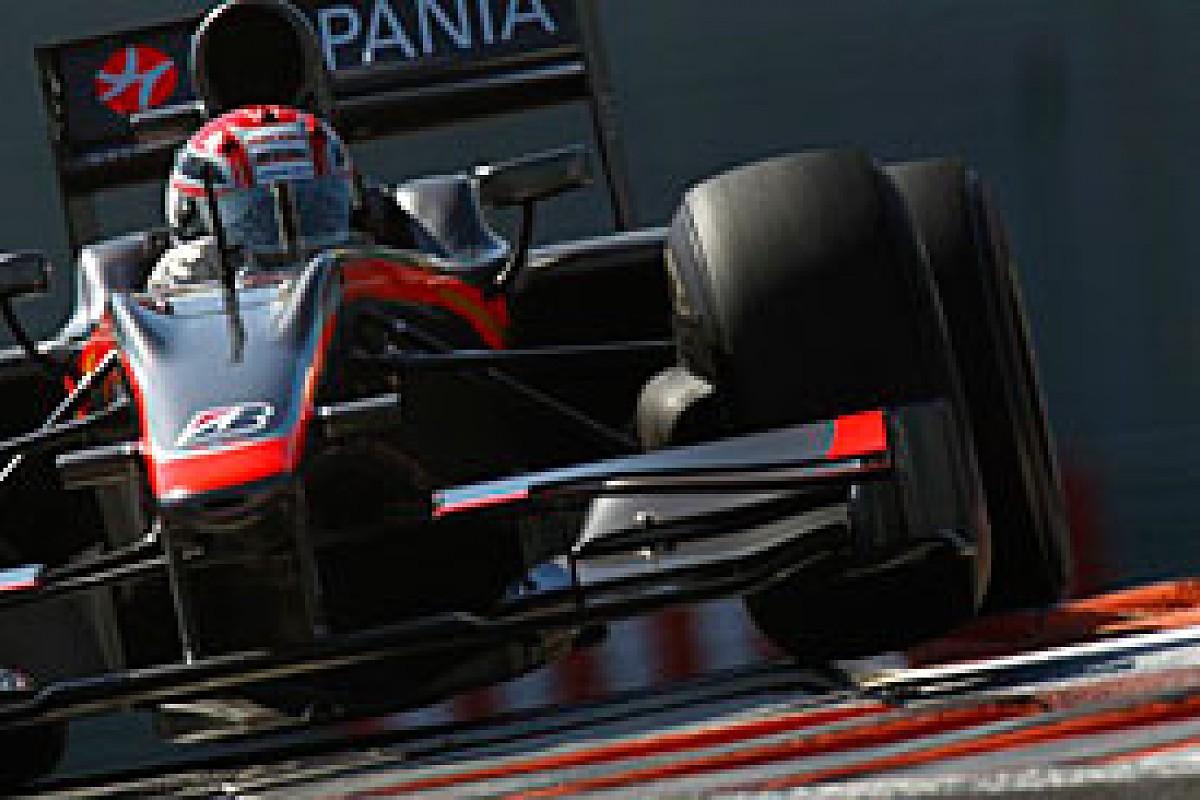 HRT left FOTA earlier this year © LAT
MW: I don't worry about it, but it is a fact that you deal with. If I was a commercial rights holder and I had been able to get a fairly good financial deal in the past by carving the teams up and taking lots of money out of the sport, if that was my job I would do everything I could to break the teams up and destroy FOTA probably. I am realistic about it...
Q. So will we have another quiet year then?
MW: I hope so. Frankly, I will be asking teams again to be quiet about what we talk about. There will always be, in a competitive environment, all sorts of pressures - but we don't serve F1 or ourselves or our objectives much by talking about it in public. We are much better off sorting these things out behind closed doors. That is what I believe. That is why I don't comment on what is going on within FOTA.