Suzuka is in every driver's top-three favourite tracks. The difference here compared with Spa, where Eau Rouge is now easily flat-out, is that they have only been able to tickle Suzuka's run-off zones. So in that first sector of the lap there's an immense driving challenge, but a big penalty for getting it wrong.
At 130R, the run-off is far more extensive since the day Allan McNish rode over the barrier in his Toyota. But the rest of the track is as narrow and challenging as ever, and it's always a very telling race in terms of the relative performance of the cars and teams.
Suzuka: Red Bull's playground?
Mark Webber at Suzuka in the Red Bull © LAT
It's a track that truly rewards downforce, so Red Bull is definitely in its favoured hunting ground, especially in the first and second sectors. But the long last sector should favour McLaren and Ferrari. Will Red Bull's early strength be enough over the rest of the lap?
Mark Webber is the bookies' favourite for the title; he isn't leading the points by accident. His strategy must now be that finishing the races is more important than winning them. He can afford to be cautious in a 50-50 scenario.
What we saw in Singapore was a reverse of that: with Lewis Hamilton on his outside, Mark went for it like the racer he is. He got away with that extremely lightly. He has to take note of that.
Finishing a place behind Lewis would still have been a great result. Not finishing would have been silly. Mark's next four races are all about consolidating what he's already got.
Alonso on a roll
Ferrari and Fernando Alonso have outscored everyone in the past two races; they have to feel confident. Ferrari's Achilles' heel is its lack of engines, and that must compromise its Friday running. Suzuka is a track where you want to practise your qualifying run before you get to Saturday afternoon - that means running your engine at full load.
It was hard to take Fernando seriously when he made those mid-season comments about challenging for the title when he appeared well out of it, but the way they knuckled down and developed the car has been remarkable.
The must-win trio
Sebastian Vettel was on full attack in Singapore, hounding Alonso to the finish, and I don't expect any deviation in his strategy. He'll be gunning for pole and victory.
For Lewis, he's had two worst-case-scenario rounds. He's a great racer, we love that about him, but he was a big influence at Monza and Singapore in the car not finishing. Maybe it's that fighting spirit that will get him back into it.
In Jenson Button's case, if you take away those good decisions to win his two races, and his superb Monza run, there's been a lack of any really strong results. He needs another big race to bring himself back into it. Weather can play a part in Japan, and that's when he excels.
Solving Schuey's struggles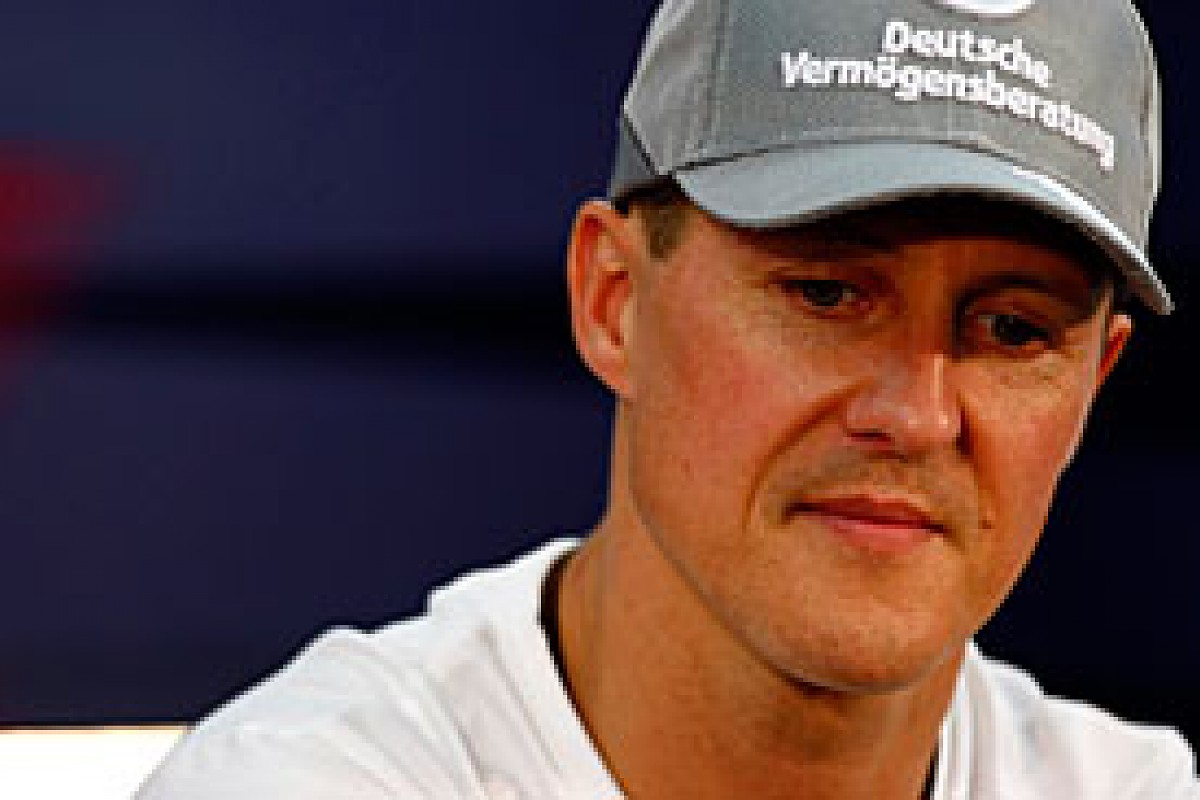 Michael Schumacher © LAT
I heard my BBC colleague Eddie Jordan made a typically sweeping statement that he'd sack Michael Schumacher if he was his team boss. Michael is obviously a big part of Mercedes's strategy, but the car just hasn't delivered for them.
I think a lot hinges on next year's design. If it pulls out a Brawn BGP 001-style car again, then Michael could be the darling of F1. But it's not going well, he's being consistently out-performed by Nico Rosberg, and he's getting involved in the sort of accidents you get near the back of the grid.
I don't think he's regretting the comeback, but if he's still in the same situation come race one next year, then he'll struggle to maintain his enthusiasm for it.