It was amusing to see the spat developing last week between Ferrari and Niki Lauda ahead of the FIA World Motor Sport Council's September 8 team orders hearing.
Lauda, who won world titles for Ferrari in 1975 and 1977, was quoted thus: "You have two models of how to race in F1: if you approach it politically then you are in the Ferrari mould, or, you try to give both your drivers equal opportunities and the fans an exciting sport, as Red Bull are doing in letting their drivers compete with each other.
"That's what makes the sport a crowd-puller because they see the best guys in the best cars racing with each other with a 'may the best man win' philosophy, not mocking the fans with a collusive result."
It was not long before there was a response on the Ferrari website.
"After events in Hockenheim, a wave of hypocrisy swept through the paddock with so many pundits, young and old, keen to have their say. Some continue to pronounce sentence willy-nilly," said Maranello's official site through its 'Horse Whisperer' column.
"The latest missive comes from Austria, from a person, who having hung up his helmet, has never missed out on a chance to dispense opinions left and right, even if, on more than one occasion, he has had to indulge in some verbal acrobatics to reposition himself in line with the prevailing wind.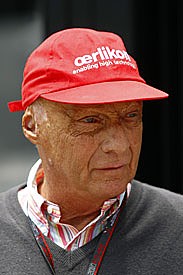 Niki Lauda, 2010 © LAT
"This time, good old Niki has missed out on a fine opportunity to keep his mouth shut, given that, when he was a Scuderia driver, the supposed Ferrari driver management policy suited him perfectly..."
Ouch. So let's have a look. If there's a man on the planet with a feel for Ferrari politics, it's probably Lauda. Nobody knows better than Niki that Ferrari made him, but that didn't stop him playing politics supremely well while he was at Maranello.
Lauda relates how, usually, Enzo Ferrari had the habit of keeping his drivers hanging on for contract negotiations until there were no other seats available, which was a good way of keeping a lid on the price. In 1976, however, just prior to his Nurburgring accident, with Niki the reigning champion and a dominant leader of the '76 title race, Ferrari wanted to extend his contract.
Lauda's account of the negotiation, in his book To Hell And Back, is amusing.
"I am sitting with the Old Man and his son, Piero Lardi, in a back room at the Cavallino Restaurant opposite the factory in Maranello. My Italian is serviceable but for this kind of negotiation, Lardi is always called in to interpret between English and Italian.
"The Old Man starts by saying he would like me to stay on for 1977 and asks what that would involve. 'A team with two drivers, I reply, on no account three.' I add that I would like Regazzoni to stay on in the number two slot. That won't be easy, says the Old Man, because I intend to suspend him. The conversation goes back and forth and I keep repeating that I would like Regazzoni to stay.
"Suddenly, Ferrari brings up the subject of money. How much am I asking? I give him an amount in Schillings: so-and-so many million. He says nothing, stands up, goes over to the telephone, calls his accountant Della Casa, and asks him how much so-and-so million Schillings are in Lire. He waits for a reply, replaces the receiver, walks back across the room and sits down facing me. Then he screams at me - I've never heard anything like it in my life. 'You insolent pig, how dare you? Are you crazy? We have nothing more to say to each other. We are parting company as of this minute.'
"He pauses for breath as Piero rapidly translates the last in a string of obscenities. I turn to Piero. Please tell him that as we are parting company I'll be flying home immediately. Piero says, 'Sit where you are,' and on and on it goes, back and forth, to and fro, until I finally say that he should make me a counter offer.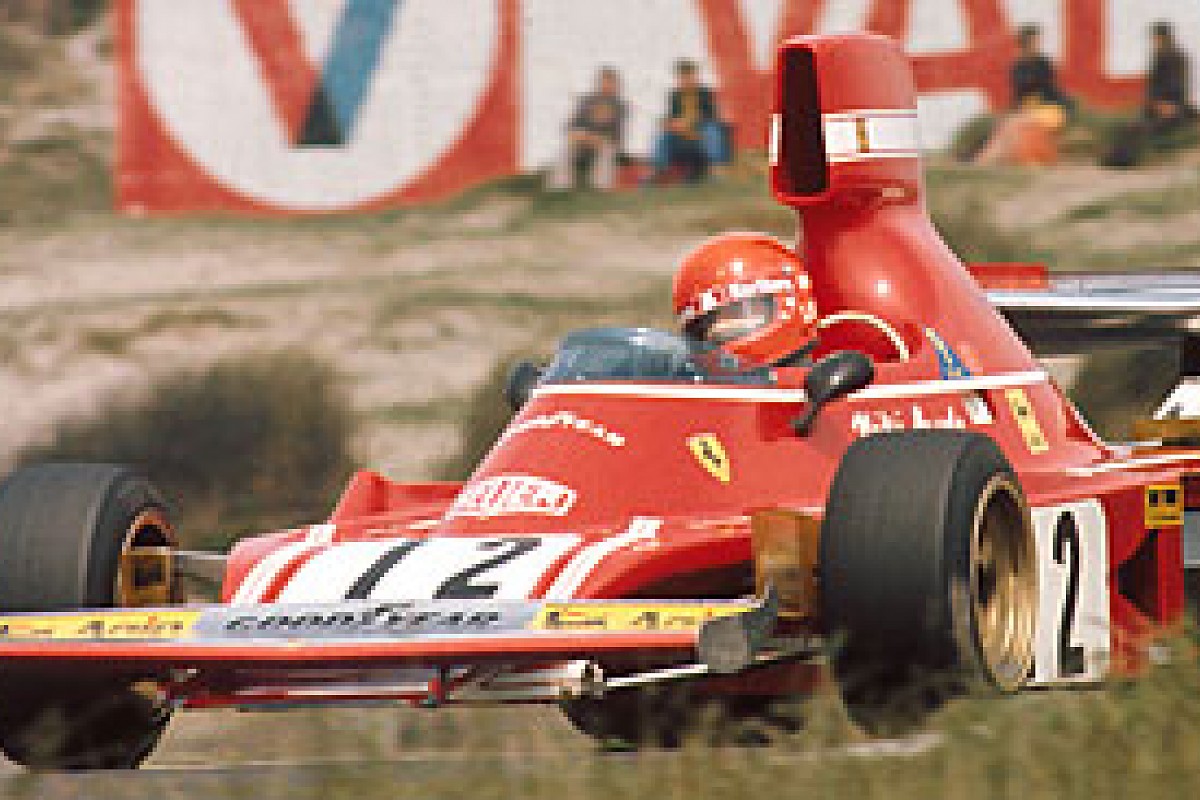 "No, says Ferrari," he can't, because he only wants his drivers to be happy and any counter offer will make me unhappy. Okay, I say, so I'll fly home. At last he names a figure, 25 per cent below mine. I blow my top and tell Piero to tell him his team chief has already offered me more than that. Is he trying to make a fool of me?
"What's that you say about [Daniel] Audetto?' yells the Old Man, who calls him in and asks if it's true. "Well," he says, "if one of my employees is mad enough to offer that kind of money, I guess I'll have to go along with it. But it's my final offer.
"As a sign of goodwill I come down a percentage point from my original demand. Very calm. Ferrari calms down too. 'You're incorrigible. It's mad, it's too much, enough is enough. Think of my nerves. What are you trying to do, kill me?'
"I turn to Piero: 'Tell him Ferrari would never have been world champion without me.'"
"Piero: 'No, I can't translate that. I won't.'
"Go on, don't be a coward. Tell him. Now." Piero braces himself. He is blushing but translates. Ferrari starts bellowing again. We go at it for another hour or so until he finally asks again: 'How much do you want?' And I drop another four per cent. My final offer. 'Okay. Ebreo,' says Ferrari. Okay, Jew-boy. The next moment he is the most delightful company anyone could imagine..."
The two-driver thing was because Lauda had heard a rumour that Ferrari was interested in signing Carlos Reutemann, which he duly did after Niki crashed in flames at Nurburgring. Lauda had gone to Ferrari from BRM, where his team-mate had been Regazzoni. They got on well and, of course, Niki knew he could handle Clay. But it's interesting that he speaks openly of 'the number two slot.'
Whatever that meant contractually back then, Regazzoni had got closer to the '74 title than Lauda after a series of misfortunes hit Niki. Clay was also allowed to beat him into second place at Long Beach in '76, despite Niki having won the first two races with Clay nowhere and the team expecting a stern test from McLaren and James Hunt. The Austria '02-style inflexible following of team orders obviously belonged to the Todt era.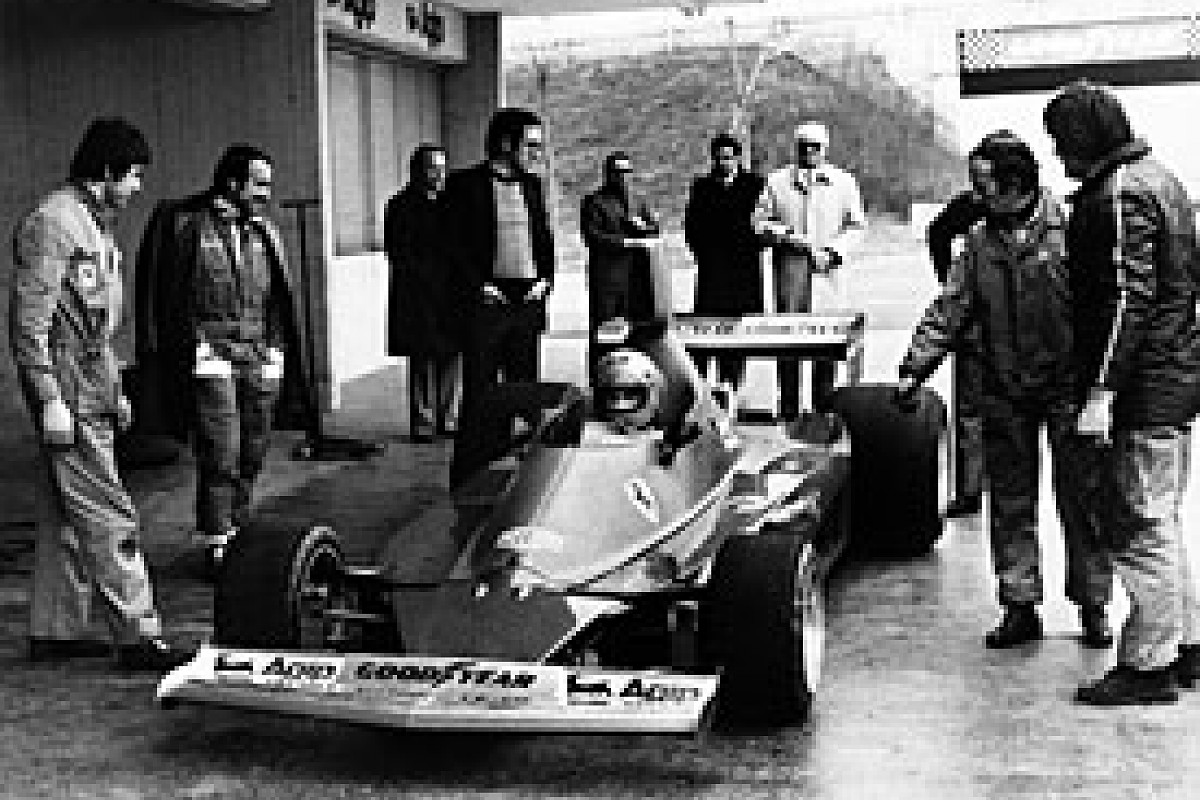 Enzo Ferrari oversees Niki Lauda test the '74 car © LAT
Lauda was unimpressed by what he considered to be Enzo Ferrari's insensitive reaction to him pulling out of the rain-sodden '76 title decider in Japan and even less impressed by him bringing in Reutemann.
Lauda recalls that as soon as he got back to Europe from Japan, "Ferrari called me and offered me the job of team manager. A switch clicked on in my brain. What's behind this? What does he hope to achieve? The answer hit me. He wasn't sure about me and would put me on ice as a driver, making sure I didn't sign elsewhere. Offering me the TM's job must have struck him as shrewd.
"As soon as the penny dropped I ran out to my car and got the contract that we had signed prior to Nurburgring - the Jew Boy contract for '77. I threw it down on the table. What do we do about this? Do I forget it, tear it up?
"'How come?' asked Ferrari.
"'Because then I can drive for McLaren.' He was completely taken aback. They have made me an offer, I said, and all I have to do is say yes. There was not a shred of truth in it of course, but I said McLaren because they were the best team other than Ferrari.
"I was sent out of the room, a few cronies were quickly summoned and a huge discussion got underway. Then I was called back. I could stay on as a driver, but Reutemann would be the team's number one. That was hogwash because we would both be driving the same car and who emerged as #1 and #2 would soon be apparent and would automatically depend on our respective performances. I had no particular worries on that score. By this stage though, I had pretty much had my fill of Ferrari and all his entourage."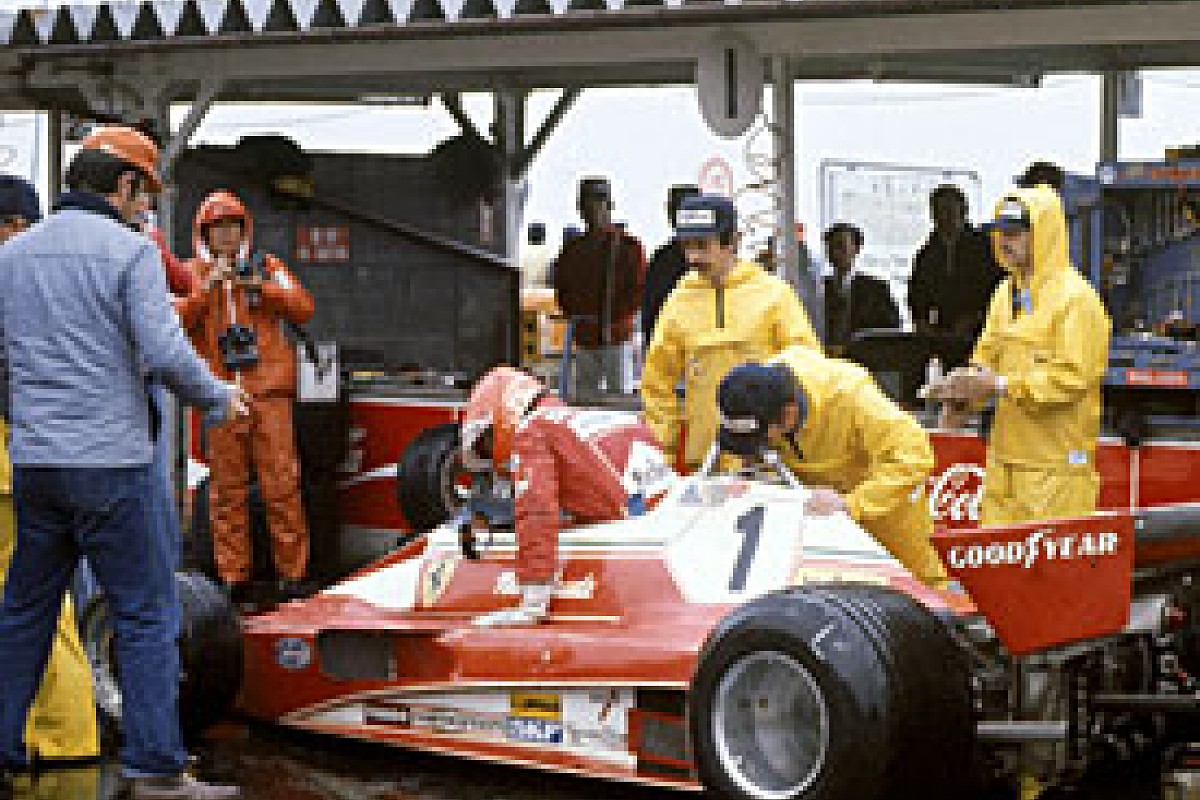 Niki Lauda withdraws from the '76 finale at Fuji © LAT
Lauda overcame an early season Reutemann victory, won the first race since his accident next time out in South Africa and went on to win the championship. He signed for Bernie Ecclestone and Brabham before he'd clinched it, however, and had to come up with excuses to put off contract talks with the Old Man for '78.
Finally, Lauda rang Luca di Montezemolo on a Sunday and told him he'd come down next day but that he didn't want to drive for Ferrari anymore. Before he got his flight, Montezemolo offered him practically a blank cheque.
They met in Ferrari's Modena office - the Old Man, Piero Lardi, Montezemolo, Lauda and the accountant.
"He had an adding machine in front of him, which I didn't like," Lauda recalled.
"Normally he was 'on holiday' and they always said they had to square things with him, but this time they evidently wanted to speed things up. I told him I'd promised to drive for him as long as he lived but my feelings had changed. He asked me what I wanted and I said nothing, just to go away.
"He made me stay for an hour while we agreed what to say for the press, something about mutual gratitude and so forth. It was all the same to me. I shook hands and left. I felt relaxed and happy, as if I'd just fallen in love. I drove straight to Bologna airport. As I sat in the aeroplane cockpit I heard the voice from the control tower:
"You've got a two hour delay. No more priorities, no more VIP treatment. You left Ferrari, you bastard..."
Later, of course, both Enzo and Niki mellowed and there was rapprochement at an Imola test. Niki being Niki though, diplomacy not a plus point, he'd left just before the Italian GP at Monza and suddenly thought it might be a good idea for the team to hire him a couple of bodyguards...
And interestingly, before the race started, he wanted to know where he stood with Reutemann, of whom Niki's personal assessment was this: "A cold, unappetizing character. When we were together at Ferrari we made no bones about it, we simply couldn't stand each other. It was impossible trying to work with him on the technical side because he would always look for a tactical answer that might conceivably work to his advantage. After my shunt in '76 he tried to win over the whole Ferrari camp but I soon settled that. A good driver but nothing spectacular."
Although it would have been hard for Lauda to lose the '77 championship by that stage, he wanted to make sure. He was assured that the team wanted to win the drivers' championship too and that Reutemann, out of the picture, would help.
He found himself running third to Andretti's Lotus and Reutemann but Carlos had a stronger engine and Niki knew he wouldn't pass him unless Carlos let him. Would he have done so? Before we could find out, Reutemann's exhaust broke.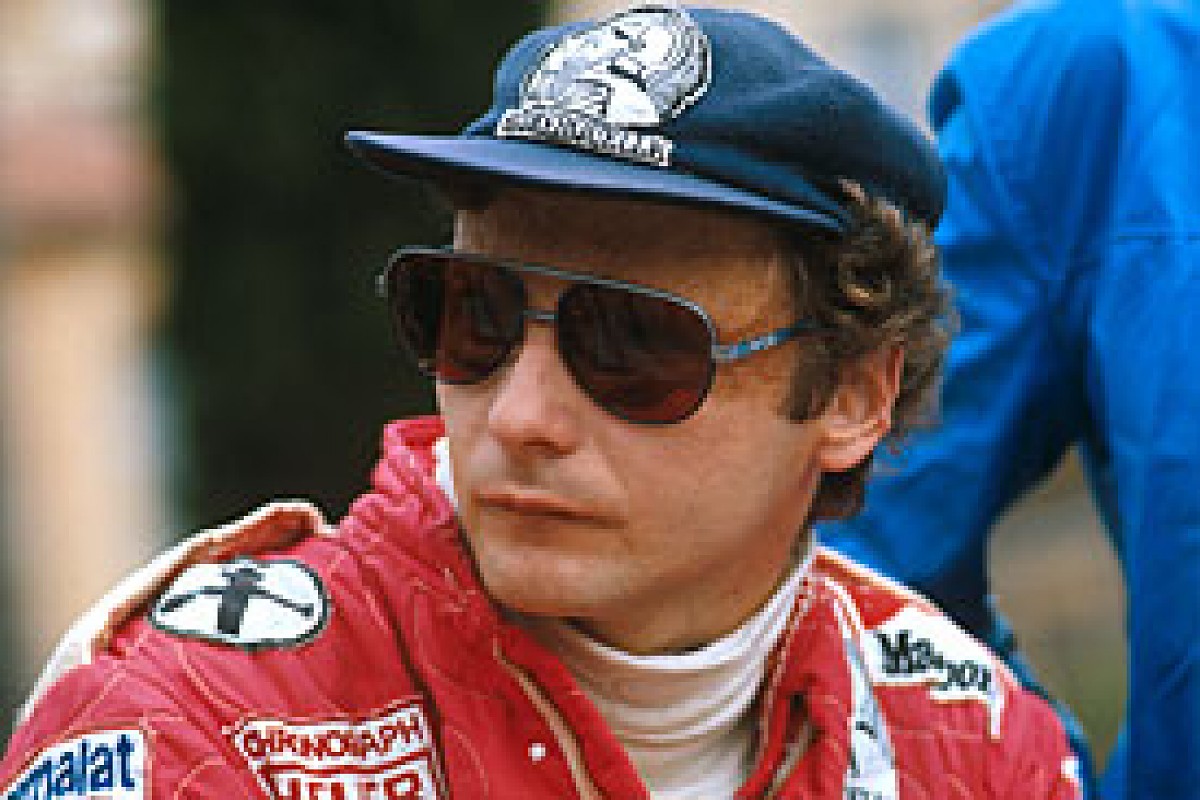 Once at Brabham, Lauda was never going back to Ferrari © LAT
Fifteen years on, Lauda was back at Maranello as a special advisor. He told them they should hire John Barnard, Michael Schumacher and Jean Todt. Three years later Lauda himself was gone as Todt insisted on having autonomy if he was to run the team properly. Niki later got one thing badly wrong when he told Austrian TV that Ferrari would never be successful with Todt in charge...
As I say though, if anyone has a feel for Ferrari politics, it's probably Niki, even if it might not be quite up to date!
Whatever happens at the FIA hearing on September 8, and whether Maranello likes it or not, he'll have something to say too - it's his job these days!