Eddie Cheever
Cheever's last race at Spa was in the 1989 Belgian Grand Prix and he has happy memories of the place - two of his nine F1 podiums came at Spa.
"I had a really good race here in the Renault in 1983," recalls the 52-year-old. "One of the qualifying sessions was wet and my car was exceptional. I was very frustrated from the day before because I'd made one mistake in one corner. My team-mate was Alain Prost and if you made one mistake you were going to get pinned to the wall.
"I had a lot of frustration going into second qualifying and it was wet so I couldn't improve. I ended up being a handful of seconds quicker than Keke Rosberg, who was second."
Eddie Cheever chasing Alain Prost in the 1983 Belgian GP © LAT
Despite his performance in the rain, Cheever lined up on row four. He then charged to third, behind team-mate Prost and Ferrari's Patrick Tambay.
But it's not just F1 at Spa that sticks in Cheever's mind. He also took part in World Sportscar races at the high-speed circuit in the 1980s.
"I remember going flat through Eau Rouge in the Jaguar," he says. "I remember the first time I did it I thought 'I'm not going to make it'. There's no way you could do that with the Audi - it's fifth gear, but you definitely need to slow down!"
"The races that were really important to me were Monza, because I spent so much of my life there, the US GP and Monte Carlo from a historical sense. But form a pure driving pleasure Spa is the best circuit I've ever raced on. It's a great, flowing circuit. I love tracks that have a lot of history and Spa has that - like Dan Gurney winning here in his own car [in the 1967 Belgian GP, in an Eagle]."
"I don't like the new chicane. The Bus Stop was really hard to get the exit right. With this it's so slow you might as well stop get out of the car and walk! But everything else I like - and the run-off and the kerbs are much better."
After qualifying, he's also convinced a 24-hour race around Spa is a great challenge: "It'll be a slog - it's not like Le Mans where you sit on the straightaways and scratch your nose. But I hadn't realised how much I missed driving a racing car on the limit. It's great you can have a competition at this high level at a track like Spa."
After the race, Cheever - who owns a Grand-Am team - has definitely got the taste for European GT competition: "I don"t understand all the classes so I didn't know who I was racing against, so everyone became an enemy. I hope to come back again and I'm thinking maybe I'd like to do the Nurburgring 24 Hours as well."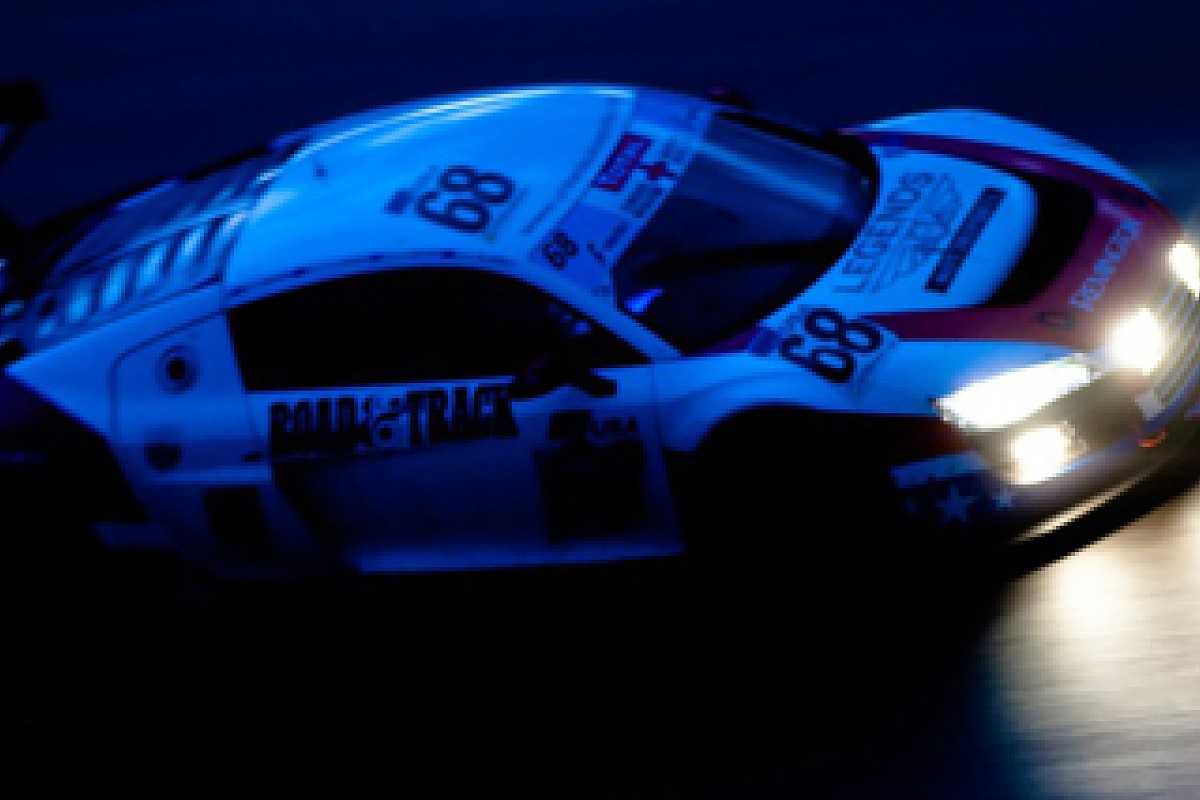 Mark Blundell
Blundell has raced at Spa more recently than Cheever - in the 1995 GP for McLaren, when he finished fifth - but he's been out of racing for longer. Whereas Cheever started the 2007 Daytona 24 Hours, Blundell hasn't competed since finishing second for Bentley at Le Mans in 2003.
Despite his F1 career, the 44-year-old's favourite Spa moment comes from before he'd reached the pinnacle of single-seater racing
"The biggest memory for me is from 1987, when I was here in my first year in F3000," he says. "We had a typical Spa wet race, I was in a year-old car and I was very competitive, running with the likes of Roberto Moreno in works Ralts and guys in late cars. I overtook everybody to take the lead, but regretfully there was a big accident at the top of Eau Rouge and they took the result from the lap before so I ended up finishing second, which was a great shame.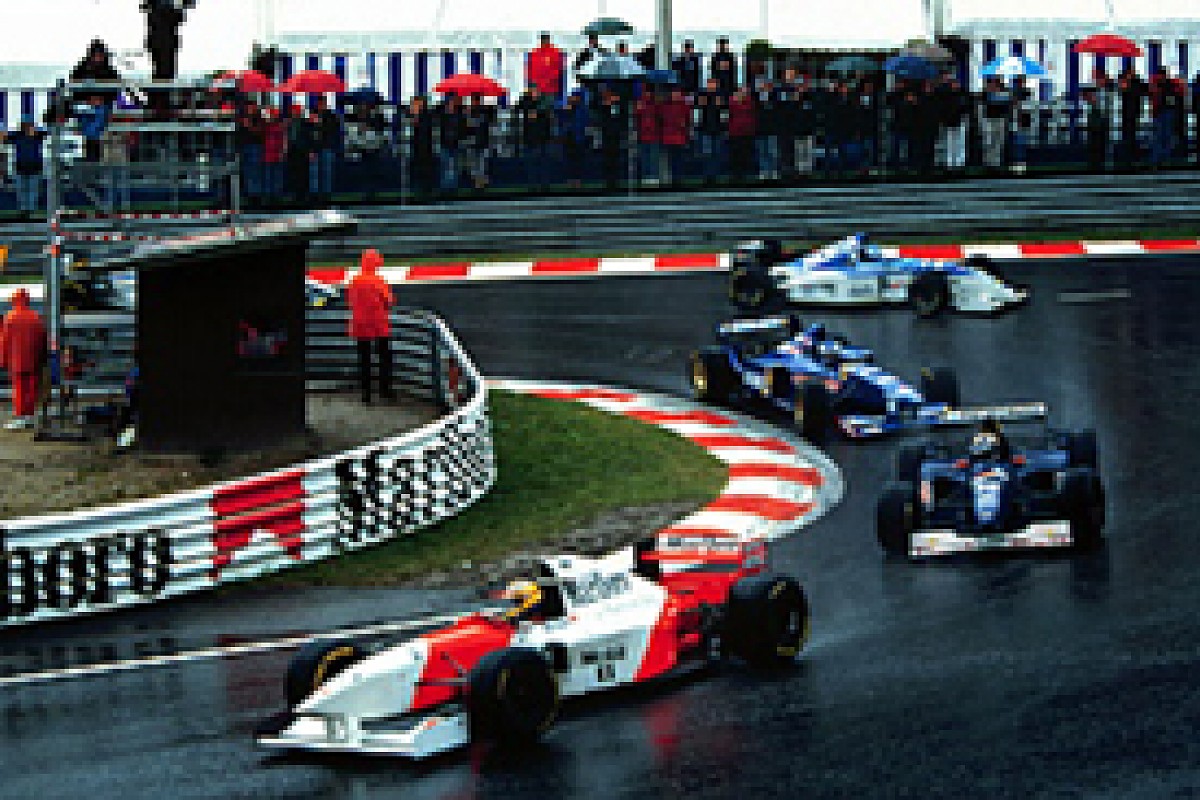 Mark Blundell in his last Belgian GP in 1995 © LAT
"We had a lower budget than many of the other teams and we didn't have any air guns to change from wet to dry tyres. Luckily, Colin Bennett and his team came down and helped us out, and supplied us with some kit. They could see we were running so well and they could see we didn't have the equipment to get the job done. It made it extra special.
"Our car was an old T86 Lola and we nicknamed it the shed. We had another strong result later in the year, but that was the best."
Like Cheever, Blundell isn't keen on the new section at the end of the lap, but he remains a Spa fan.
"The track's changed - there's no more Bus Stop chicane so there's a little bit of a shock. It wasn't a high-speed corner, but it was one of those chicanes where you could commit to it and it was an overtaking place.
"It's always a little bit sad when you have some tracks with a lot of heritage and tradition and they start to lose some of their character, but there's still enough of Spa left - it's a great circuit."
After scoring a fine class podium, which was only one problem away from being a GT3 victory and sixth overall, Blundell realises how much he misses racing.
"This morning stands out. You get that little rush because you've just woken up and the car comes in when you don't expect it. You've got to get your helmet on quickly and get back in the car. You haven't been up long and then, boom, you're out there. And then within another lap you're knocking in reasonable times. That's when the old adrenaline starts flowing and that's when you feel like you're back living again."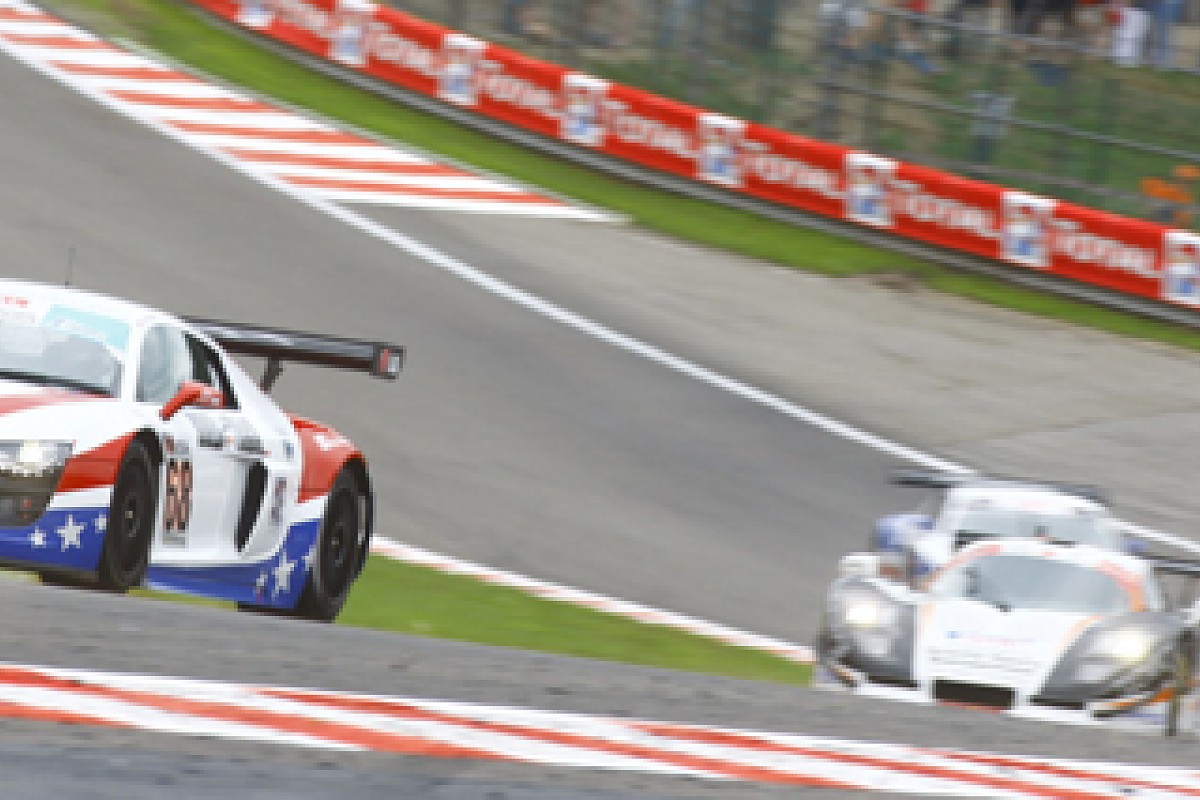 Stefan Johansson
Johansson shares an F1 record with Nick Heidfeld: the highest number of podium finishes without taking a world championship win. And one of his 12 top-threes came at Spa, in a race he could have won.
"I've had some quite good races here," says the 53-year-old as he sits in the Spa paddock. "I was on the podium twice in F1 and I finished second with McLaren, behind Prost, in 1987.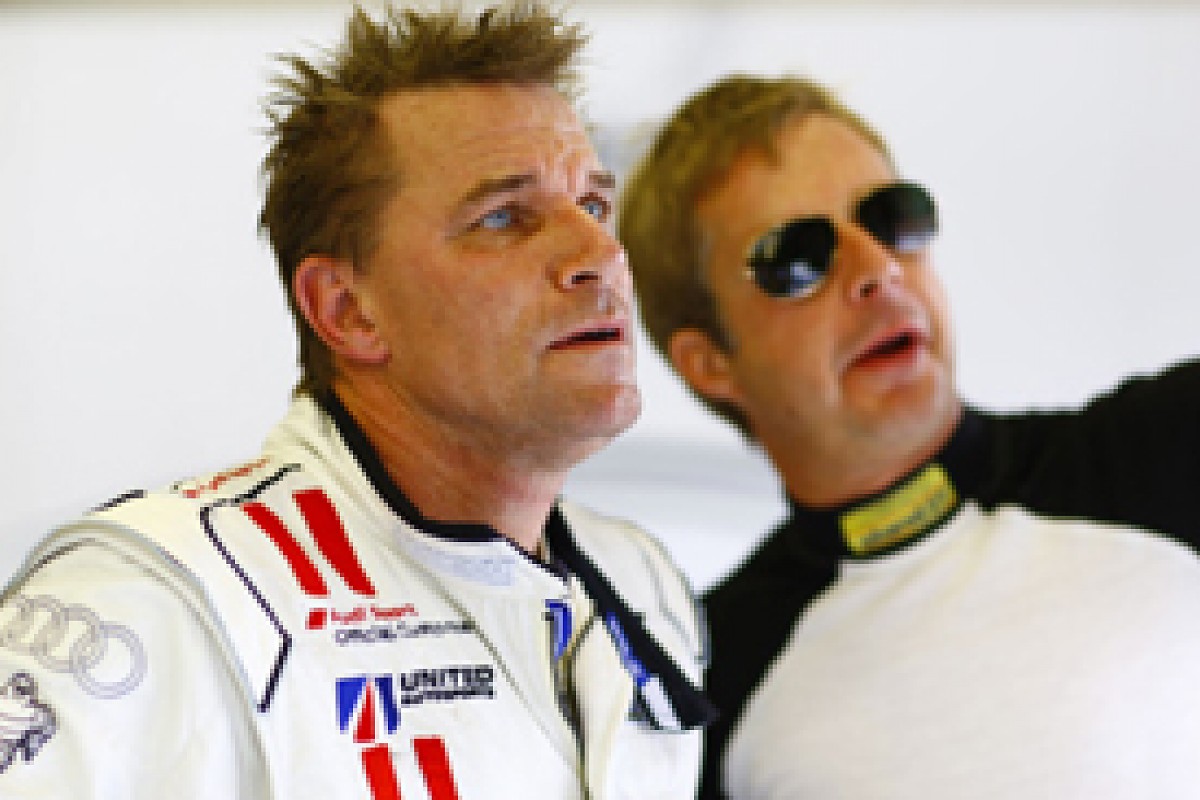 Stefan Johansson during the Spa 24 Hours © LAT
"His dash died so I had to feed him data over the radio about fuel consumption. In retrospect I probably should have said my radio was dead and just kept going! I'd have caught him and passed him because he wouldn't have known how much fuel he had, but we finished one-two, which was good."
Johansson's sole World Sportscar win came at Spa, part of the epic 1988 duel between Sauber-Mercedes and Jaguar. In a wet race he shared the victorious C9/88 with Mauro Baldi: "It was a tough race because it was raining most of the time and those cars weren't easy to drive in the rain," he recalls. "They were quite sensitive and powerful."
Johansson didn't come out of retirement for Spa in the way that Cheever and Blundell did, but it's still nearly three years since his last Le Mans Series appearance at the Belgian venue.
Nevertheless, Spa is not a track he has to spend much time reacquainting himself with: "Once you've been to a racetrack you don't forget it, and it hasn't changed that much. Spa is one of the great circuits. Whether you have a great result or not you still have good memories because it's a pleasure to drive around the place."