Coming off the back of a disastrous season - both on and off track - and after a period of uncertainty over whether the team would be around at all in 2010, Renault struck back in Bahrain. Although Robert Kubica finished only 11th after a clash with Adrian Sutil on the first lap, Renault now looks the team most likely to upset the "big four".
AUTOSPORT spoke exclusively to Renault technical director James Allison about the Renault R30, windtunnel upgrades and redemption.
Q. Robert Kubica qualified ninth in Bahrain, and could have been seventh but for a mistake, which puts Renault at around Mercedes pace. This must be the strongest the team has been at the start of a season since Fernando Alonso's second championship season in 2006?
James Allison: It is. It's weird, because qualifying ninth and being more than a second from pole are not normally things that you associate with being happy; and that is certainly nowhere close to our ambitions for the team. But coming off the back of a lousy year in so many ways, it's a huge relief to have delivered as a team a starting point that we thought was realistic. We made cautiously optimistic noises pre-season, but it was very hard to judge exactly where we stood. We hoped it would be somewhere in the credible performance bracket and that's where it seems to be.
Q. Renault seemed to be on the back foot at the start of the season every year from 2007-2009. It seems that this year you have found that stable platform to build from?
JA: We have had a lot of difficult hurdles to get over, many of them of our own making. But there has been a very conscious effort with this car to push in a way that leaves all of our previous efforts trailing in its wake in terms of the intensity with which we've done this one. We just hope that this well-directed effort is going to get us back to where we need to be. It won't be the job of a race or half a season, by getting back to being properly competitive it means winning the championship which is what we want to do. That's going to take a little longer.
Q. That intensity appears to manifest itself in the car because if you look at the Renault there are a lot of very refined details that in the past few years we might not have associated with Renault?
JA: In some ways, it's frustrating when people talk about what cars look like, but I have got some sympathy with that view. Last year's Renault was a car that didn't look like a winner and it wasn't a winner. This car does have a lot more detail on the surface and under the surface - it's a car that has had a lot of attention lavished on it. It's nowhere near where it needs to be yet but it's a good first step and it's a massive tribute to everybody in the factory to have managed to get this here.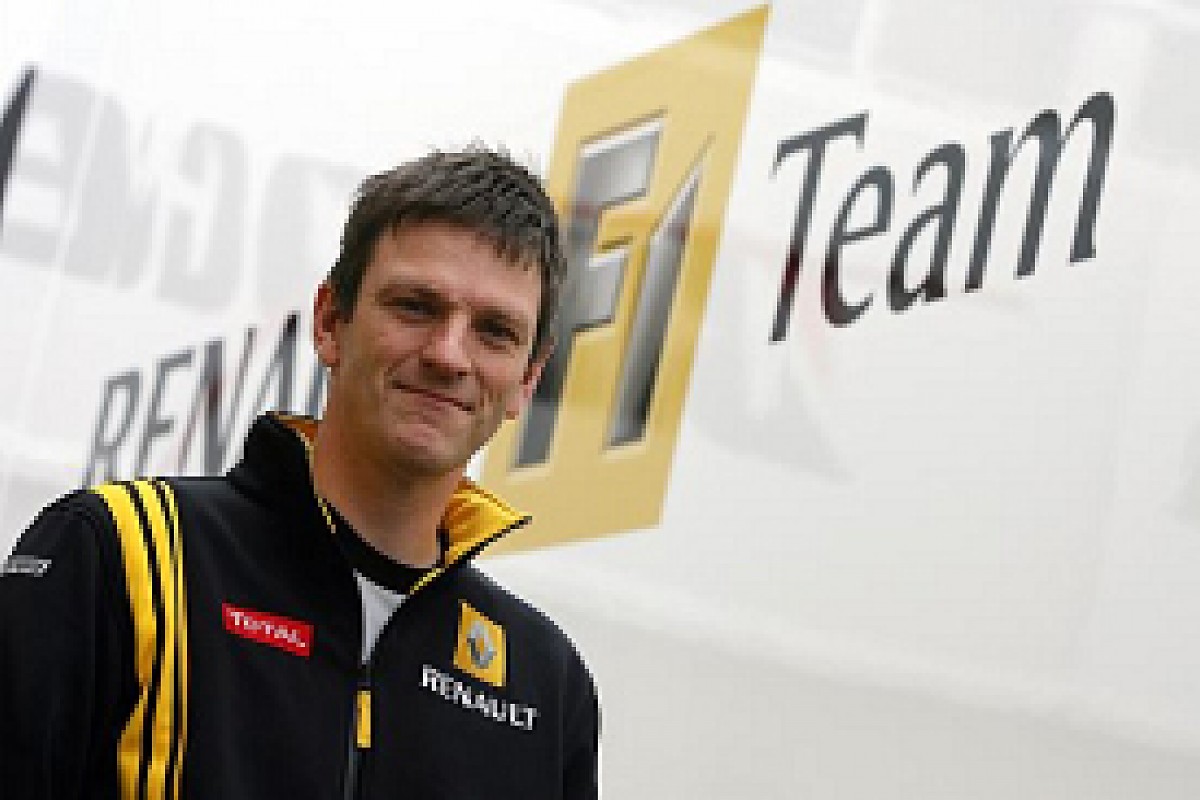 Renault technical director James Allison © Sutton
To drag yourself back up from a lowly position is a hard thing to do and it has taken a ridiculous amount of commitment from everyone at the factory from top to bottom; they have been working extraordinarily hard. Some of the new teams had a particularly difficult task in getting their cars ready for Bahrain and had to work extraordinary hours at the track, but we too were one of the last teams in the pit-lane every night because getting the car ready for the first race has been a big challenge for us. We took stuff to Bahrain that didn't run at all in testing and it took a lot of effort at every level to get it made from everybody - production, the buyers, composite department, the fabricators. The whole thing has been bewilderingly difficult.
Q. But it's not just about catching up pace-wise. Last year there was the controversy, the change of management, uncertainty over the team's future and the upheaval of Genii buying in. Did that make a difficult job even harder?
JA: It makes it harder. Any F1 team asks a lot of its people and the type of people that work in F1 are naturally optimistic and want their team to do well and be proud of it. Things like the controversy of last year undermines that faith in your team substantially. It was a body blow for all of us when what happened in 2008 came out and it made a lot of people deeply deeply unhappy.
We asked people to re-focus on next years car and said 'our only route to redemption is to show that we are a good team and that we can put a credible car on the grid to get ourselves on the right track and then develop every race'. Once people got over the crushing blow of that awful mess last year, they focused on making this car the one to restore the confidence of our backers, the faith in ourselves and to show our new owners, who have brought a lot of energy and vigour to our team, that we are a group of people who can deliver.
Q. Are you now confident that you have caught up on the windtunnel?
JA: The work that we did recently in the windtunnel was straightforward investment. We had an old-generation rolling road with a polyester belt in our windtunnel since its commissioning over 10 years ago. That road had long ago had been eclipsed by the steel belt roads that were on offer. Any change of that magnitude involved closing down the windtunnel for a period whilst you upgrade it. It's a terrifying thing to do because it's your primary tool for performance and any moment that it's not working you are tearing your hair out trying to make it work again; so to deliberately take it out of the picture for a number of weeks is a very brave step and we faced up to that commitment last year.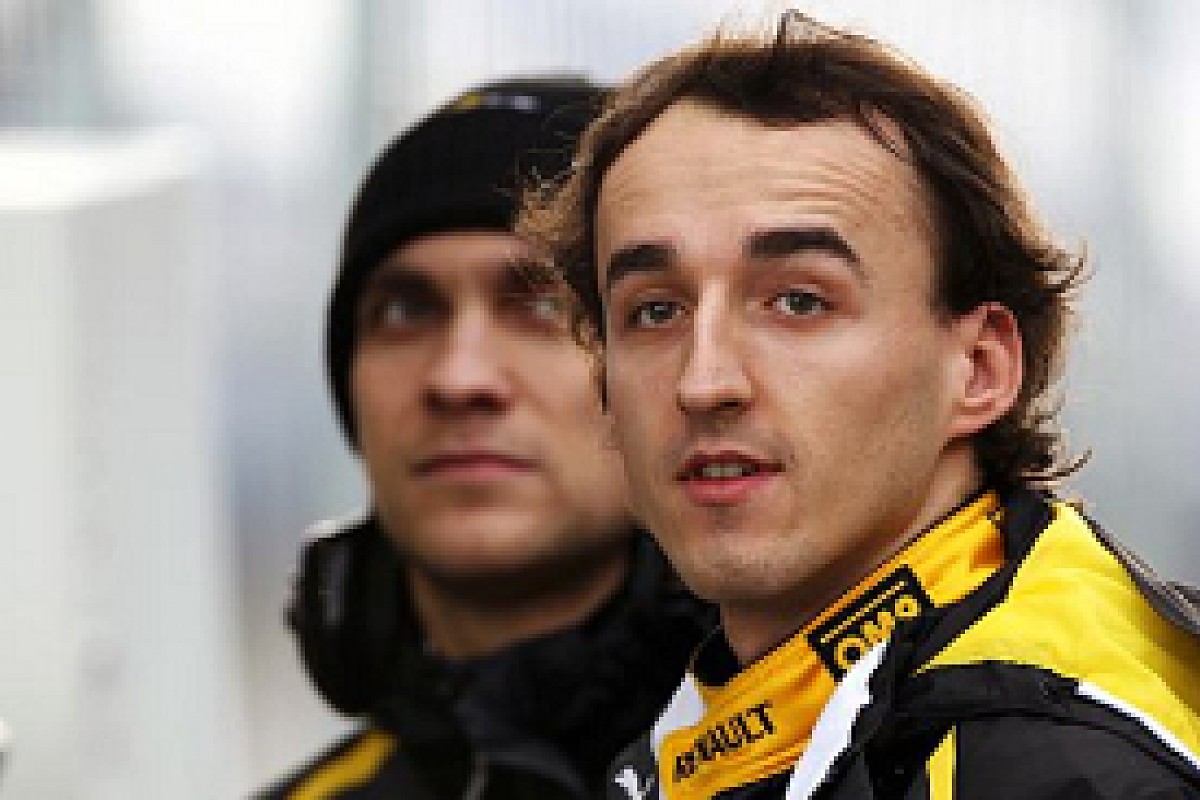 Robert Kubica and Vitaly Petrov © Sutton
There is no good time to do it and that was a very difficult time to do it right in the heart of the time when you are adding strong performance to your new car in the windtunnel. It was in many ways a triumph. Most people have upgraded their windtunnels in the last few years by building new ones. Of course, if you can take your obsolete windtunnel and supplant it with something else offline, you get your new investment without switching off your primary development tool. We didn't have that option and we had to upgrade the tunnel itself. The initial advice that we had was that that upgrade would take about two months to do. We couldn't accept that and we planned and executed it in just under four weeks.
It was a 24-hour a day, seven days a week effort from a lot of people, both external contractors who helped us and a team of guys within Renault who made it their sole purpose in life to get it back online as soon as possible. This was in November. We had the new rolling road up and running since December and it has been terrific. The windtunnel has been very reliable and it has improved the productivity of the tunnel significantly. Although going from a polyester to a steel belt doesn't sound like much, any other team will tell you that the switch in technology unlocks a lot more things that you can do technologically with your model. You can make the whole environment for the windtunnel model a more realistic one and so that was the first of a staged improvements to our windtunnel testing environment.
Q. So at that point were you using a third-party windtunnel or did you go without?
JA: No. That would be a very short period to make proper use of an outside windtunnel because you have to go there, you have to find out all of the differences between their tunnel and your tunnel and then you'd also have to make the model compatible. You'd lose a substantial amount of resource - it would cost a lot to hire and to convert a model and you might kid yourself as well because there aren't a million and one F1-compatible tunnels available to hire at the drop of a hat.
We felt that the best thing to do was to concentrate on making the shutdown as short as possible, getting it done properly and accepting the hit. The hit we are talking about, given the rate of aerodynamic development at the moment, is probably about 0.2 seconds. You look at the grid now and see what 0.2s is worth and we'd have been fourth. That short-term pain was kept to a bare minimum and we will recover it quickly. The investment we have made will pay off over the term of the season and we will be very healthily in credit for next season.
Q. Is there a realistic expectation of being able to win races this year?
JA: It's a strange world where you are happy to a second off the pace, and we aren't. We aren't going to be happy until we are on pole position, but we are quietly satisfied that this is a realistic first step in a recovery that we intend to push through over the next couple of seasons. We feel that we can get ourselves to be consistently the third quickest team during this season and we are well underway already with initial work for next year's car to have a properly credible championship-contending car the year after. Every team will have grand plans, but that is what we are setting out to do and is what we can do.
Read the full analysis of Renault's comeback form in this week's AUTOSPORT magazine, or in the digital edition.