War is not an independent phenomenon, but the continuation of politics by different means - Major-General Carl von Clausewitz (1780 - 1831)
When the great Prussian military theorist authored his treatise On War, eventually published after his death on the Polish front, the invention of the car was over 50 years away and the concept of Formula 1 motor racing well over double that. Yet, a great many of his philosophies apply perfectly to the situation grand prix racing currently finds itself in, with no immediate easing of the current FIA/FOTA tension in sight.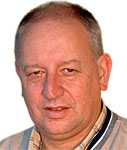 Max Mosley © LAT
With the 2010 entry window running from 22 - 29 May, Friday was, to apply further military phraseology, D-Day for current participants and optimistic newcomers, and if the FIA aimed to heap pressure on all concerned, it certainly succeeded, with upward of 16 entry forms having been submitted to Pierre de Coninck, FIA Secretary General for Sport.
There is, though, a massive difference between submission, receipt and acceptance of entries, with many expected to fall by the wayside as diligence is applied - as it should, particularly if the FIA is to protect the integrity of a championship which not only bears its name, but also ranks right up there with the Olympics and FIFA's World Cup in terms of prestige.
Complicating the matter is FOTA's submission of a conditional 'block' entry on behalf of the nine teams as considered by the body to be in good standing. The entry covers all current teams bar Williams, which was contractually obliged to enter the championship after previously striking a separate deal with the Formula One Group. Williams submitted its entry last Monday, and was suspended by FOTA for its trouble.
Then there are Campos Racing and Team US F1, both of whom lodged entries in the run-up to the Monaco Grand Prix, plus what is expected to be a composite entry from David Richards' Prodrive/Aston Martin operations. Add in Lola, at whose premises various former and present F1 team personalities - including rather controversial engineering and management figures - are said to have been seen, and the number of submitted entries is 14. (However, Lola's entry is believed to be conditional, of which more anon.)
Factor in Norfolk-based Litespeed, which last week placed a full-page recruitment advertisement for no less than 19 different positions - some with multiple staffing levels - in Autosport magazine, plus an outfit calling itself March (yes, no misprint), which holds the rights to the name to the variously bankrupt organisation founded by present FIA president Max Mosley among others, and the FIA is looking at 16 prospects (32 cars).
Superfund, which has a strong history in motorsport (including F1 with Minardi), has confirmed an entry headed up by F1 veteran Alex Wurz, although sources suggest that GP2 team iSport and Formtech - a composite components manufacturer arisen from the ashes of Super Aguri - have decided against entering F1 in 2010, as has RML.
Spain's Epsilon Euskadi and Nick Wirth (previously a business partner to Mosley, founder of the ill-fated Simtek outfit and long-time F1 engineer) however, are believed to have lodged entries; the latter allegedly in conjunction with legendary US motorsport entrant Roger Penske, for whom F1 is most certainly unfinished business.
Assuming but one of this duo comes good, the FIA will have 18 teams to choose from at 'its absolute discretion' - as Article 13.5 of the 2010 Formula 1 regulations makes, well, absolutely clear - as it goes about filling its 12 or 13 (likely) 2010 team quota.
Which is where it all gets a bit convoluted, for no less than ten teams are believed to have submitted conditional entries. The nine FOTA teams, who have collectively proposed a cost cap 'glide path', retention of 2009 regulations for next year, and the signing of a governance document by 11 June as their pre-conditions for entry. And Lola, which is said by sources to have submitted an entry conditional on cost reduction caps and regulations being enforced.
Should the FIA reject the FOTA nine's entry block on account of its conditional nature - as certain sections of the media have suggested through overlooking a vital 'absolute discretion' clause - then, by rights, Lola's entry, too should be rejected if it was in any way conditional, for Lola are refusing to comment until 12 June, the FIA's self-imposed announcement date. But as the conclusion of this column makes clear, there are absolutely no rights in warfare. In any event, it could be argued that Lola is merely reiterating its support for the 2010 regulations as published.
Complicating the entire matter is the misinformation spread by various parties, all of whom have vested interests in the outcome. Here it is perhaps wise to consider another of von Clausewitz's pearls - Many intelligence reports in war are contradictory; even more are false, and most are uncertain - and analyse who could have 'placed' certain comments, and why. Many a war has been won on misinformation, and this FIA/FOTA situation is, in that regard, little different.
That said, lest the cost cap be perceived as a sabre-rattling, misinformation tactic ready to be sacrificed on the altar of compromise, consider that the FIA has produced and distributed to all existing teams and prospective entrants a 24-page handbook titled 'Formula One Cost Cap Regulations'.
Having had sight of the document and its main appendix (reporting pack), designed to guide Cost Reduction Teams (CRT) through the process, this column can attest to the comprehensive nature of the manual, which covers, inter alia, Fair Market Values, accounting systems where one CRT supplies another, Cost Cap Technical Working Group, Costs Commission, currency exchange rates, dividends and even allocation of gym club expenses.
Would the FIA have gone to so much trouble merely to brandish about a negotiating tool?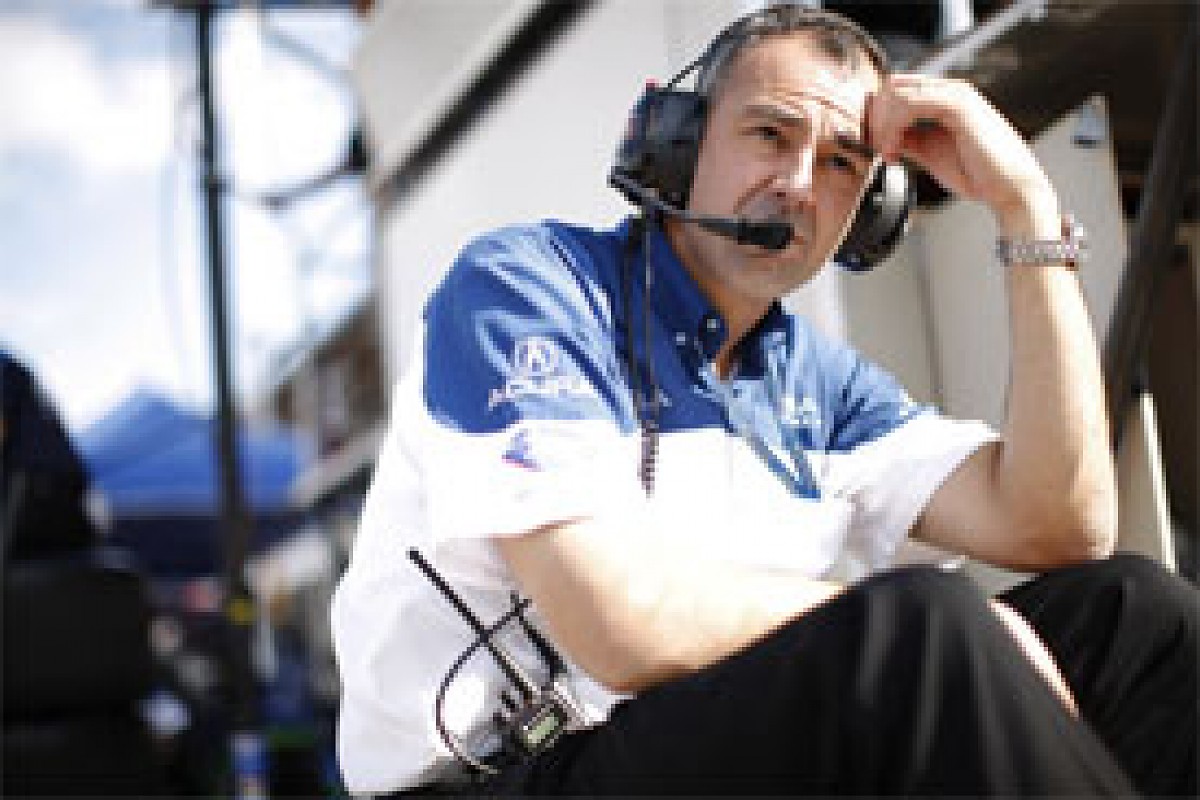 Luca di Montezemolo © XPB
Further complicating the situation, particularly with respect to FOTA, is that over a period extending back to 2005, no less than five of their number have signed one or other agreement with the commercial rights holder (and, in some instances, the FIA), committing themselves to F1 through until end-2012. Whether they can break that commitment on the basis of what they perceive as 'two wrongs adding up to one right' could well end up taxing more than a few High Court judges in jurisdictions spread across Europe.
Thus, the two Red Bull-owned outfits, plus Force India (previously Spyker, previously Midland, nee Jordan) and, most famously, Ferrari all previously admitted to having signed a document generally accepted as being a five-year extension to the 1998-2007 Concorde Agreement, even if individual terms and conditions were not identical.
So, could those four teams be held by the FIA and FOG to their obligations and accept their entries, in the process discarding their conditional nature? Or simply require them to re-enter, waiving or reducing the late entry fee?
Then again, Ferrari could still pull out of F1 regardless, citing breach of contract over its special benefits and veto as reason. And with Brawn GP believed to be somewhat partial to cost caps - and certainly not anti the concept - it's not inconceivable to imagine it welcoming a sweetener to commit through to the end of 2012, further eroding FOTA's unity on the matter. Nine then makes... four: BMW, McLaren/Mercedes, Renault and Toyota.
McLaren is, of course, skating on probational ice, while majority partner Mercedes already supplies engines to Brawn and Force India, plus previously agreed to supply Prodrive with power trains (and provided the skeleton for Aston Martin-Lagonda's Geneva Motor Show SUV concept), so McLaren-Mercedes could well jump ship, leaving three - saliently all of them 'pesky' motor manufacturer-owned teams. On the other side of the coin there would remain 17 minus three = 14, one more than the FIA needs/wants.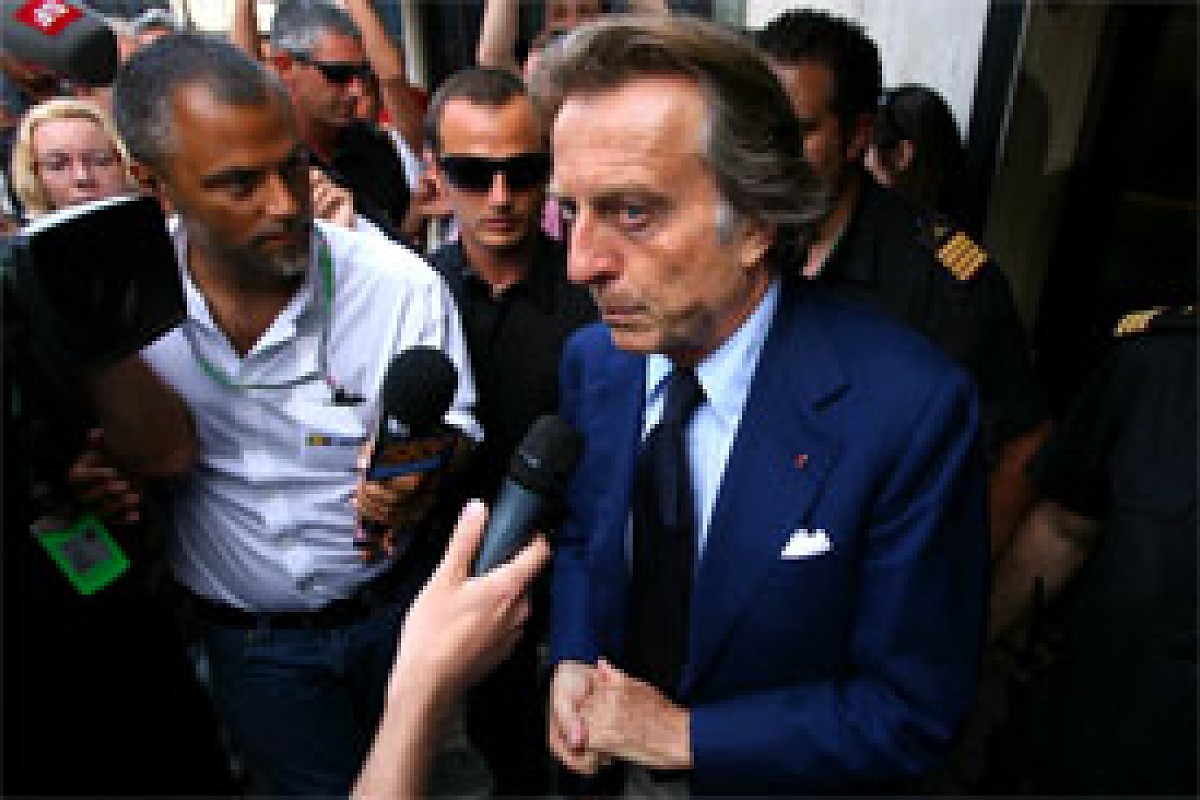 Start lights © XPB
And, three teams is not enough for a breakaway series, for even at four cars apiece they could muster, at most, 12 cars...
As one party pointed out in Monaco, so what if one or two teams fall by the wayside before Melbourne - the total number of entrants will still be greater than of late, whilst the lower costs of entry and competition are sure to attract additional teams in years to come.
Whether the quality befitting a top three global sport will be present is another question; whether FOG will continue to attract over-the-top dollar for race fees and television packages is doubtful; whether crowds will continue flocking to watch F1(-Lite) equally so.
Then again, all this is conjecture, and FOTA could end up victorious, or go its own way. One thing, though, is certain, regardless of which party wins the battle: F1 will survive, but will be indelibly changed in the process. And, as in all conflicts, the outcome will not determine who is wrong and who is right, but who is left - as 12 June will prove.