The Monaco Grand Prix is a fantastic event. 'Event' because we all know you can't race around the streets of Monte Carlo but it's never dull. Just as a nil-nil draw can be an absorbing game of football, Monaco holds the attention like few other grands prix. More than any other race it seems to 'build' - possibly because, with no running on a Friday, it's a day longer.
The Cote D'Azur starts with a natural advantage - the light. Step off the plane and the vibrancy and feel-good factor hits you straight away. You can see why so many great painters came here and never left. Sure, the billionaires and the Bentleys help, but it's much more than that. The Cannes Film Festival wouldn't work in Manchester...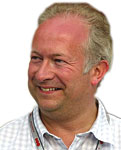 Gilles Villeneuve (Ferrari 126CK) 1981 Monaco Grand Prix © LAT
Special Monaco races are etched in the memory. Rindt's spell-binding chase of Brabham in 1970 and Black Jack going straight on at Gasworks hairpin on the last lap to give Jochen the victory. Niki Lauda's great effort eight years later, when he lapped quicker in his pursuit of Patrick Depailler than he managed in qualifying. Gilles Villeneuve miraculously winning aboard a Ferrari tractor in 1981. The whole world stopping on the last lap the following year, giving a surprised Riccardo Patrese the win. Then so many races when you marvelled at the abilities of first Senna, then Schumacher.
Truth told there were so many times you headed for Monaco knowing that, barring mishap, either Ayrton or Michael would win. But ask me who's going to win in '09 and I wouldn't have a clue. The way everything is poised right now, the rest will be more than keen to arrest the Button/Brawn momentum.
There are two distinct schools of thought. One says that Button will be in the pound seats. Right from Melbourne Ross Brawn has talked about his car's strong traction and low speed abilities - not just to detract from the obvious fast corner benefits of a double diffuser either. The sector three times in Barcelona bore him out and, everywhere the Brawn has looked hugely driveable. Some feel that at Monaco Button will simply disappear into the middle distance.
But a quick lap at Monte Carlo involves walking a tightrope. Insufficient aggression and you're slow. Too much and you've clattered a barrier or kerb to the terminal detriment of your suspension. Do it heavily early in the weekend, lose track time, and here more than anywhere you're playing catch-up. Provided nobody parks on the line at Rascasse, it's all about hanging it out as far as you dare in the dying minutes of qualifying with the circuit fully rubbered in. With zero margin for error.
The rewards for getting it right are more significant than just about anywhere else.
It's a relatively short run from the grid to Sainte Devote, probably so short as to be no advantage for a KERS car. So it will doubtless be light-ish fuel loads and short first stints all round. Gaps between cars seem to be magnified at Monaco and there's no way by.
In Spain Rubens Barrichello admitted that while he's often quicker than Jenson on light fuel, he needs to improve when the Q3 fuel load goes in. The stats seem to agree. Look at the Q1/Q2 sessions so far and it's 6-4 in Barrichello's favour. As much for his own peace of mind, Rubens could do with putting one over on Jenson. Button himself admits that his silky style is perhaps not best rewarded in Monaco. Maybe he's talking himself down. When he needed to attack in Barcelona, he did so in fine style.
Rubens Barrichello and Jenson Button © LAT
The Red Bull situation is compelling. You could strongly argue a case for Sebastian Vettel/Mark Webber being the best driver line-up on the grid. And it would be no surprise to see Adrian Newey's RB5 emerge as a potential Brawn-beater as the season develops. The team has not yet adapted the car to take a double diffuser, something which may happen in Monaco.
The team has talked about back-to-backing one on Thursday in Monaco before taking a view on whether to race it. It may, however, decide that is a complication it could do without at Monaco and put off the device's introduction until Turkey.
Vettel is 18 points behind Button's five-race points haul but in two of the last three races has found himself trapped behind slower cars in the race - Trulli's Toyota in Bahrain and Massa's Ferrari in Spain. Vettel's qualifying efforts this year tell you all about the innate pace. He was quickest non-Brawn in Melbourne, third again in Malaysia, on pole in Shanghai after just one run in each session due to a grease-leaking driveshaft, quickest in Q1/Q2 in Bahrain and beaten only by lightweight Toyotas in Q3, and the fuel-adjusted pole man in Spain, beaten only by Button on outright time. It's an impressive start and it would be no surprise to see 'the new Schuey' begin a concerted championship challenge in Monaco with a second win of the year.
Vettel might have been grabbing headlines but Webber, too, has been seriously impressive and in terms of outright pace it's hard to separate them. Qualifying times don't reveal the true picture unless they are fuel-adjusted. Vettel, for instance, qualified fully four tenths faster in Australia but Webber had clearly made an error costing him three tenths on his best lap and was fuelled three laps longer. In terms of ultimate pace, Mark was arguably quicker but due to the error started too far back to figure in the race. Okay, you say, he made the error because he pushed a heavier car too hard, but he paid a heavy price by relegating himself into first corner shunt territory.
Neither of them scored in Oz after Sebastian and Kubica collided, then in Malaysia Vettel was 0.092s quicker than Webber in Q1 while Mark was 0.054s faster in Q2. The Q3 times meant nothing because Vettel was fuelled light to try to negate the effects of a 10 place grid penalty from Oz.
China belonged to Vettel and his single-run brilliance. Webber's extra lap of fuel did not quite explain away the 0.279s between them in Q3. Webber paid by being stuck early on while Vettel escaped to win brilliantly. Mark still finished second on the sodden track, well in touch.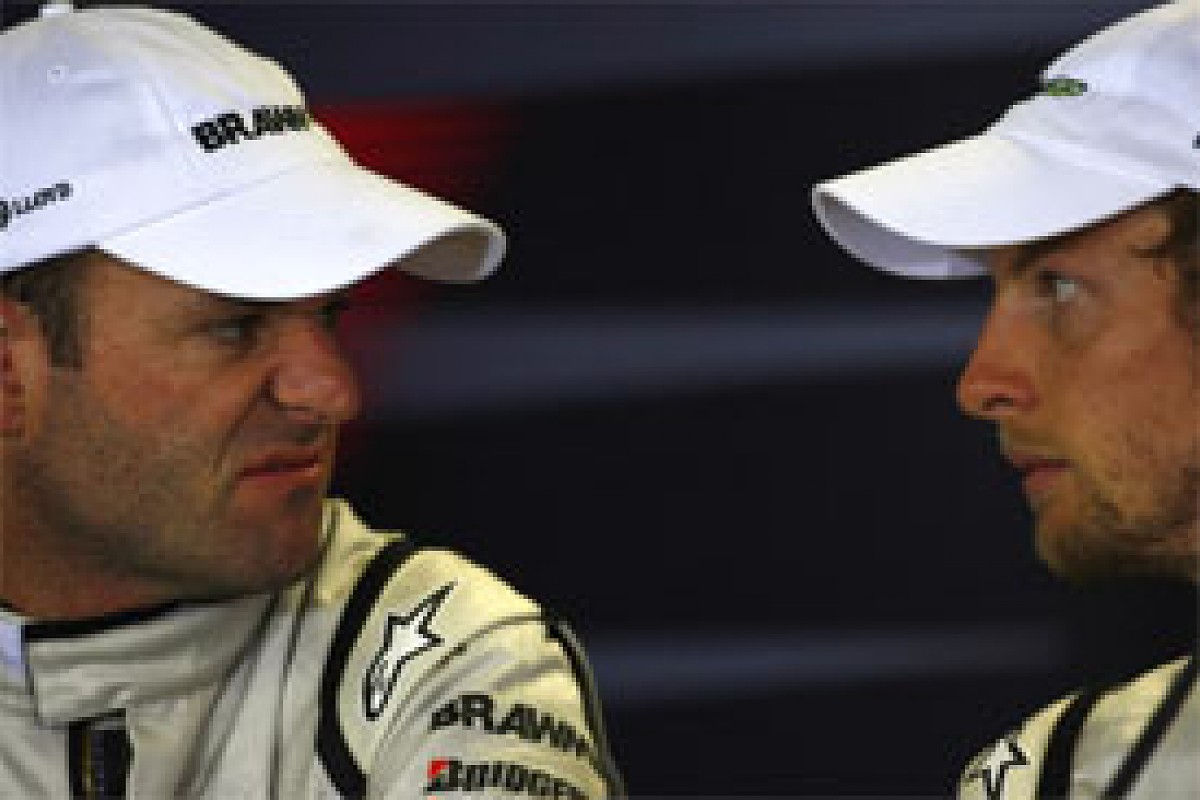 Mark Webber and Sebastian Vettel © LAT
Bahrain must be discounted because Webber failed to make it out of Q1 when blocked by Sutil. The knock-on effect of that was getting stuck behind Piquet's KERS assisted Renault in the race. With Vettel second at Sakhir, Webber lost more than the seven and a half points he is currently behind his team-mate in one fell swoop.
Barcelona saw the most significant qualifying gap between them all season - 0.389s in Vettel's favour from identical weights. But then Webber, fuelled for a long second stint, got the chance to run his true race pace while Vettel was still trapped behind Massa. He turned that into a Sebastian-beating podium. Their quickest race laps were separated by two hundredths.
I read somewhere that Red Bull's Helmut Marko was frustrated that the team strategy had allowed Webber to beat the golden boy. If that's true it's an area where the team could well have problems further down the road. Average out the Q1/Q2/Q3 performances - minus Bahrain and allowing for Vettel's China problems - and Vettel is 0.07s faster. Consider Q1/Q2 alone, discounting those times when Vettel has done only one run to conserve tyres, and Webber is 0.005s up. It's that close. Much closer than the perception.
Factor in that less than six months ago Webber snapped his leg in half and you have a gritty effort from a driver who is not planning to sign up as part of the Vettel supporting cast. If Red Bull's season develops in the way the team hopes, there may come a time when a policy decision has to be taken for one driver to support the other, but it shouldn't be anytime soon.
Outside the current dominant teams, we have Ferrari and we have Jarno Trulli. If the red cars are somewhere close, as Massa was in Spain, an ability to pass out of the tunnel and down to the harbour front chicane with KERS could make all the difference. Or lead to a significant shunt, depending on how you look at it...
Raikkonen is always impressive around Monaco and, last year, Massa surprised even himself with his last minute pole. Trulli has always been brilliant at Monte Carlo, winning his lone race there for Renault in 2004. He will be keen to get Toyota's season back on track after a disappointing Spanish race.
And what of Lewis Hamilton? The McLaren was 0.85s away in Barcelona on a track that the team reckons is its most difficult of the season. Lewis was getting slaughtered in Turn 3. "They were leaving me through T2 and T3 by as much as 100 metres every lap," he admitted after the race. By contrast, the MP4-24 was competitive in the traction-dependent parts of the circuit in sector 3.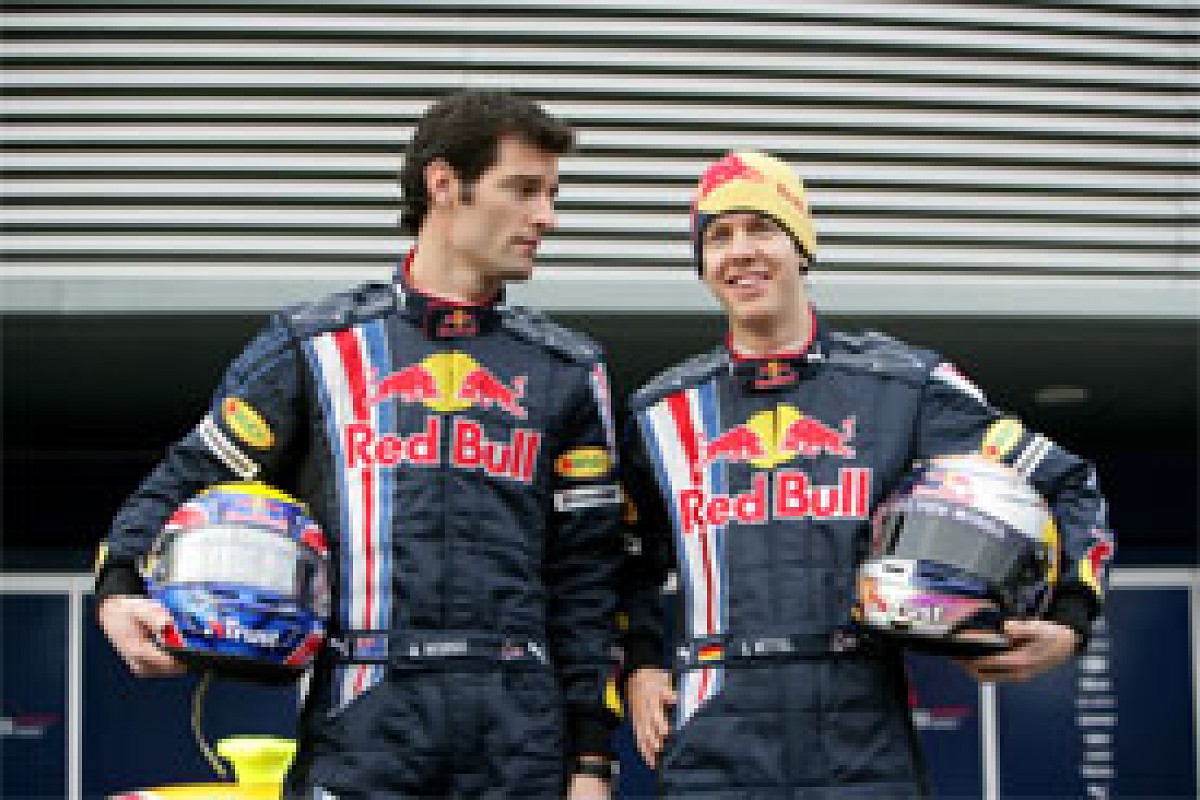 Lewis Hamilton at Monaco © LAT
Hamilton is blistering at Monaco, has won there in everything he's driven and there are no Barcelona Turn 3s. Let's say McLaren found itself within 0.3s in the Principality. Could Lewis possibly make the difference? It's an intriguing prospect. He just might. A win is an enormous ask but don't rule him out of a podium. He doesn't know what it is to give up and after the season he's endured to date I'm sure he'd love to give everyone the finger!
Any one of the guys I've mentioned could win it, as could two that I haven't - Fernando Alonso and Timo Glock. Can't help feeling that the Renault will thwart Fernando and that Timo, committed and aggressive, might just hit something. I can't quite remember looking forward to Monaco quite as much as this time round.