Think not of Kunos Simulazioni's Assetto Corsa Competizione as a fully-fledged sequel, nor as a racing simulator designed solely as the official game of the Blancpain GT series. Think of it as, like Blancpain itself, a game that is capable of catering to those who are the most hardcore of sim racers, while also being a good stepping stone for those starting out or looking for something more casual.
At £22.49 and at just 4GB at the initial launch of the beta, it seriously lacks in outright content for the price - just one track (the Nurburgring GP layout) and one car (the Lamborghini Huracan GT3) are currently available.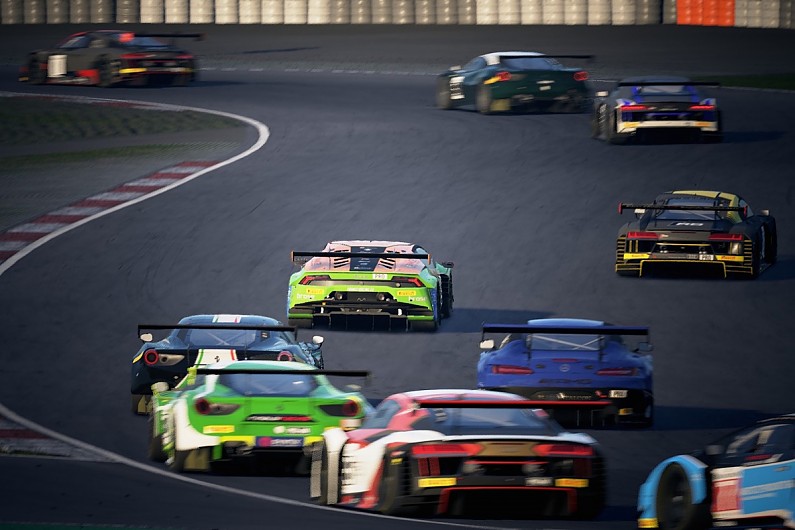 But don't let that put you off right away. Both the price and the content will grow over time until the full game is released at £34.99 in the first quarter of next year, a model that rewards those who commit to the game early. On full release, the game will boast all licensed 2018 and '19 Blancpain teams, cars and circuits, virtual reality and a career mode.
While Blancpain cannot boast the same fanbase as Formula 1, having its own game is not by default a detrimental thing. The tie-up between Kunos and Blancpain is mutually beneficial - Blancpain gets a good platform to showcase its series, while Kunos can incorporate input from the real-life teams and drivers to improve some important aspects of the game. To simulate the Blancpain experience, it will eventually boast races of six hours, making it a viable Esports platform for long, challenging GT3 races.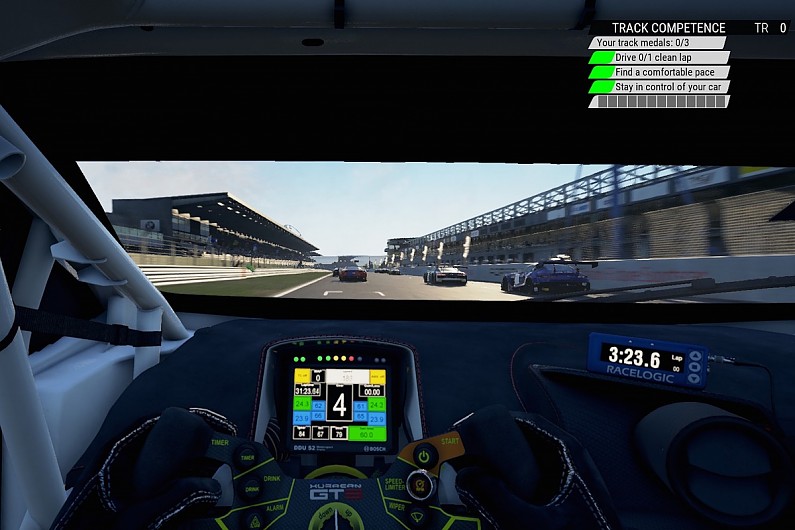 ACC is a definite improvement on its predecessor by some way - notably from the graphics, and through weather and day and night transitions. The Nurburgring, at night, in the middle of a storm without traction control or ABS is as terrifying as it sounds. Assetto Corsa felt more like a driving game; this is a racing one.
Graphically, it's close to the likes of Project Cars 2 or F1 2018 - but despite that, it's not all that demanding on hardware. The handling and simulation value is a notable improvement on Assetto Corsa and many other sims available, albeit not on the level of hardcore sims such as iRacing or rFactor 2. While it's possible to play on a controller, it's definitely enjoyed best with a good steering wheel.
A really pleasant surprise is the quality of the AI in a race situation - aggressive but fair. Delving deeper into the UI, there are basic dry and wet set-up choices for beginners and options available for the hardcore - from the strength of driver aids to suspension, tyre pressures, ride height and wing angle. These changes are certainly felt on-track.
Ultimately, while content right now is severely lacking, the fundamentals are there for this to be a real love letter to GT3 racing. At half the price of most of its console rivals, Assetto Corsa Competizione is definitely worth the money if the finished product lives up to expectations.