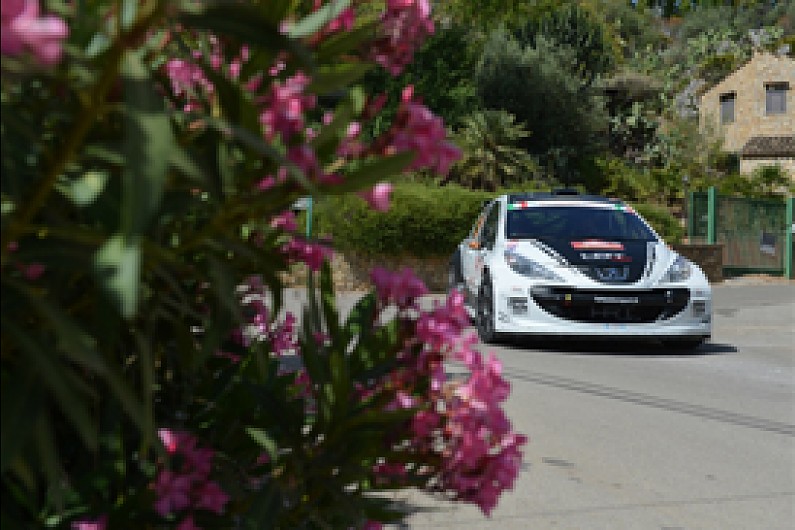 British co-driver Gareth Roberts has been killed in an accident on the Targa Florio Rally, round five of the Intercontinental Rally Challenge.
Roberts, sharing a Peugeot 207 S2000 with Irishman Craig Breen, died when their car impacted with a guardrail on the eighth stage of the all-asphalt event, near Palermo in Sicily. Breen was unhurt in the accident.
The accident took place just after the eighth kilometre of the Cefalu stage on a left-hand bend, striking the guardrail on the right hand side in an accident that the rally organisers described as being similar to that which Robert Kubica suffered in Italy last year.
At the time, Breen and Roberts were lying sixth overall. They were driving a Peugeot run by the Italian HRT squad in a one-off outing before being due to rejoin their regular Sainteloc team for the Ypres Rally next weekend.
The event was immediately abandoned, with Skoda's Jan Kopecky expected to be declared the winner.
Roberts, who was 24 and from Wales, trained as an electrician. He began competing in 2004 and achieved considerable success in the one-make Fiesta SportTrophy series. He formed his formidable partnership with Breen for the start of the 2009 season, which included the pair winning the inaugural FIA World Rally Championship Academy Cup in 2011.
This year, they were embarking on a partial IRC campaign, having finished fifth on the Circuit of Ireland and sixth on the Tour of Corsica, and also chasing the Super 2000 WRC title.
IRC manager Jean-Pierre Nicolas said: "It's a very sad accident that reminds us that motorsport is dangerous. Accidents can affect both driver and co-driver in rallying, and sadly, more often than not it is the co-driver who suffers - as we saw in 2005 on Rally Great Britain when Michael Park was killed.
"The death of a 24-year-old young man at the start of a fantastic career is always a tragedy. At this terrible time, I'm thinking very much of Gareth's family."