Staging a race between autonomous race cars was much harder than anyone thought, so it was exciting to see a first autonomous overtake on the racetrack at Monteblanco in April. But the hard work is only just starting.
Roborace is pretty much the only company in the world doing complex vehicle dynamics work with autonomous drivers above 200km/h (124mph), but we don't have a team of hundreds of people or a budget running into the billions of dollars that some global OEMs in the automotive and technology sectors - such as GM, Ford and Google - have.
What we do have are teams of PhD university students working with us to push the limits of these technologies to advance the software at a more rapid pace.
Before Season Alpha the focus was on developing the hardware for an autonomous racing series.
It's like Formula E in the beginning - since there were no electric racecars, there was no competition of electric racecars and there was nobody making electric racecars. That chicken-and-egg scenario sums up the situation facing autonomous motorsport at the moment.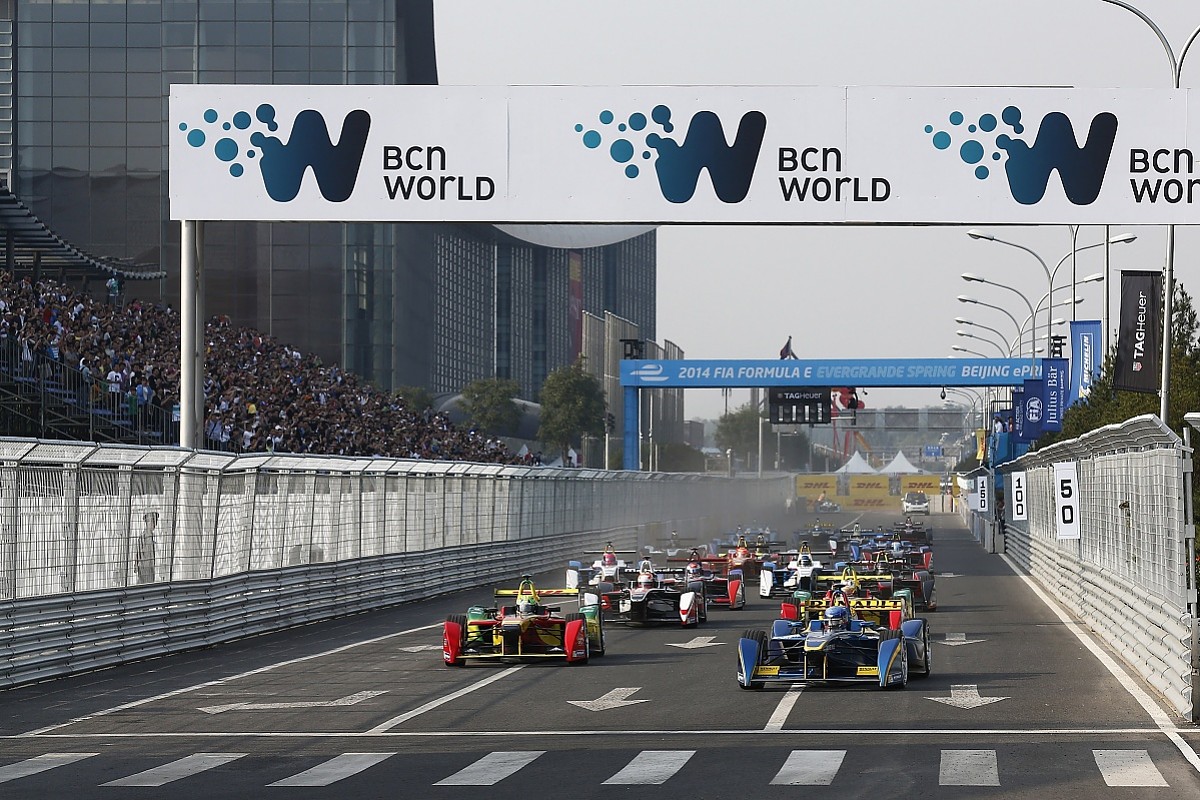 First, we had to develop the cars that would compete in an autonomous series. We're currently using our rear-driven twin-motor DevBot 2.0, which has allowed us to experiment with formats that involve a human driver. We also have Robocar, a four-wheel drive, fully autonomous 700hp vehicle that ran successfully on the Goodwood hillclimb last year.
At this stage, all the cars used for testing are leased and operated by Roborace, so we're providing the teams with the hardware in return for them improving our base algorithm.
In the meantime, the car is also improving as, for example, we understand what kind of LIDAR sensors work - because the best-developed sensors have been for road, rather than race applications - so we've been learning for the past two years a lot about the hardware and software it needs.
There is no way that the big companies can ignore autonomy because it will be fundamental to the success of their businesses in this new scenario of mobility
Now we have the hardware, Season Alpha has been about developing the software alongside the teams taking part. It's a huge test, but we're happy that already we can control the car at over 250km/h on the track and saw our first autonomous overtake, which was almost like a DRS scenario where the car behind was faster and triggered extra power on the front straight while reducing the power from the car in front.
The way I see it, somebody always has to be the first to do something and we are very proud that we are the first taking autonomous cars into a competitive environment. I can say with a very high likelihood that motorsport in 50 years will be very different and, for safety reasons, higher levels of autonomy will be implemented almost everywhere.
This is unavoidable and as I see it, there is no way that the big companies can ignore autonomy because it will be fundamental to the success of their businesses in this new scenario of mobility.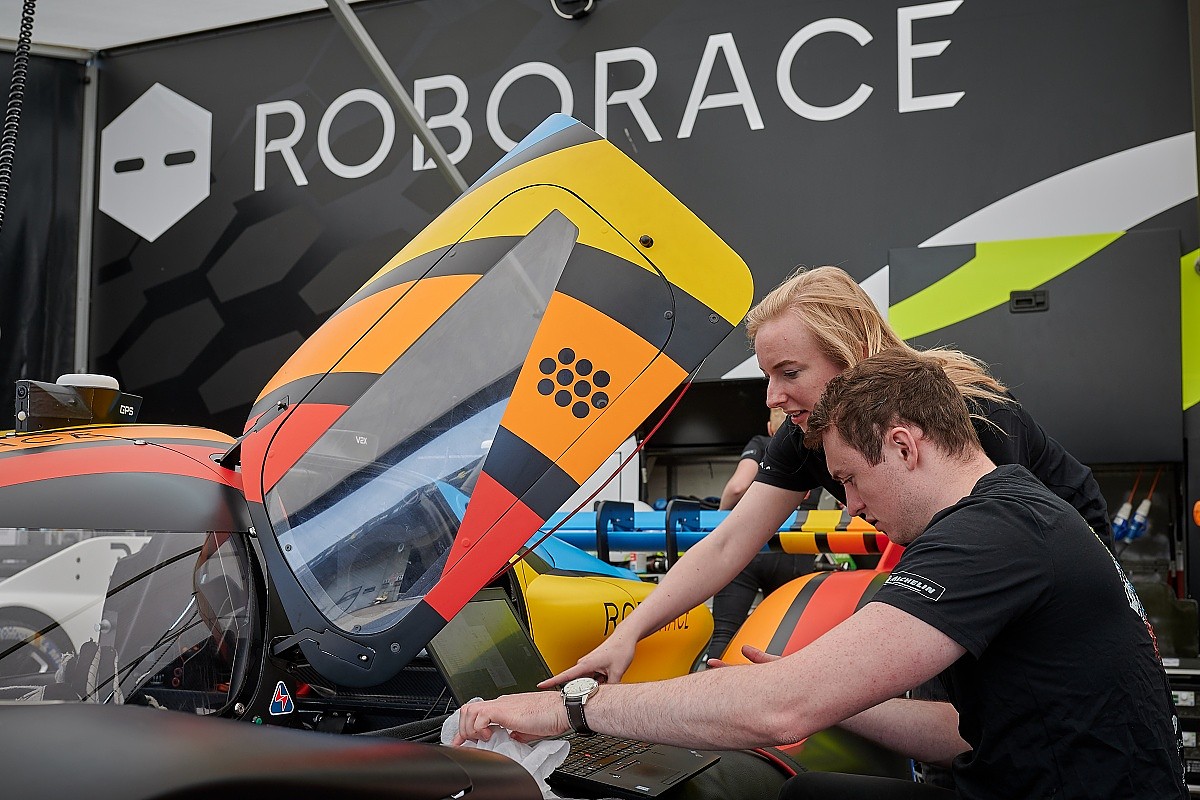 Going into 2020 and Season Beta, we will be continuing to develop the software and new teams, such as TU Graz, will join the competition, but we will also be developing the entertainment proposition. What should autonomous racing look like?
Since another successful demonstration at the Goodwood Festival of Speed, conversations are picking up with companies eager to find out how they can be involved with the series - including CEOs from some of the biggest names in the sector, and I anticipate that Roborace can be much more mature in the years to come as the autonomy world matures too.
Competition is inherently good to make technology evolve, and will also help manufacturers improve public trust in autonomous technology. We are talking to many traditional motorsport environments about how Roborace can bring a whole new element to their existing competitions - and in the process attract a new demographic of fans.
DevBot 2.0 has an LED display showing the emotions of the car in that moment and has loudspeakers so teams can programme their own sound to interact with the public. The possibilities are endless.
We don't exactly know how Roborace will be in 10 years, but there are definitely huge possibilities that nobody has thought of yet, so we have to keep an open mind and be flexible in our way of operating.
For example, in endurance racing we are looking at how a driver could teach the car in the first stint of the race and then jump out, leaving the car to drive itself from what it learned before the driver gets back in, doing one stint at a time.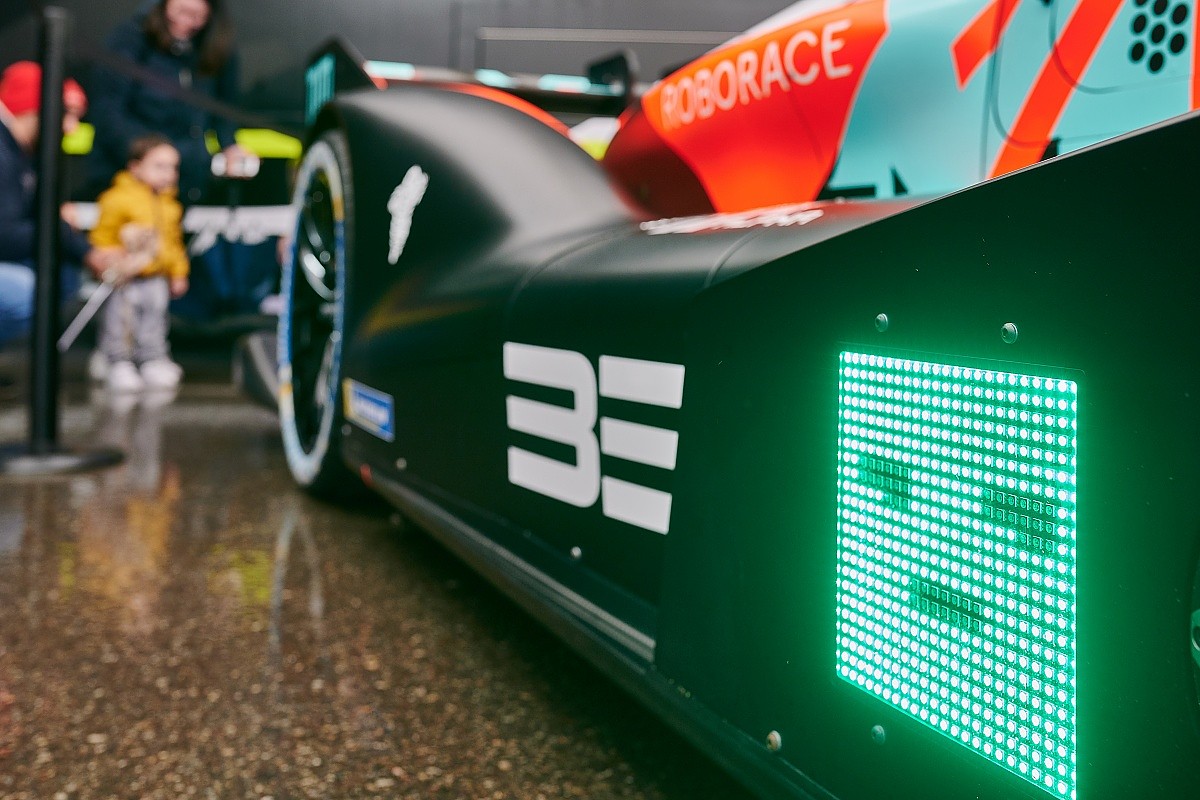 We also think it would be interesting to have different races at the same time, like at Le Mans where you have different classes together, so then the car has to negotiate and overtake, which will lead to a very intense algorithm.
We've been driving for many years and the car has only been driving for three, so it's not a fair comparison yet
We don't anticipate that autonomous racing will ever replace human racing. Even if Deep Blue beat Gary Kasparov at chess in 1997, people still want to know who plays better chess - me or you - so it's not going to replace motorsport as we know it, but will add something different that people can enjoy for its own merits.
Roborace is definitely ahead of its time, almost like if Formula E had started in 2010. When we started, an autonomous driven DevBot was 15 or 20 seconds per lap slower than a human; it wasn't even a comparison.
Now it's only around 3% slower, which over a lap time of 60 seconds is around two seconds. That's already on the level of a Bronze driver at Le Mans.
It will take more time and effort than previously thought for an algorithm to be faster than a top driver with the same car because now the improvements are coming slower. But we've been driving for many years and the car has only been driving for three, so it's not a fair comparison yet.
The tendency is only to get better, the algorithm does not get worse and could evolve indefinitely for decades to come. Then it will be very interesting to understand the consequences.
This article is from Autosport Engineering - our bi-monthly magazine supplement and regular online series focusing on technology, engineering and innovation