Shortly after McLaren partnered with Akebono to be its brake-equipment supplier, Martin Whitmarsh dropped by my desk and said: "There's no lap time in brakes."
Being very familiar with Martin's style of management, I knew this was definitely a challenge rather than a wind-up remark. And we delivered, but that's another story.
Suspension geometry would probably rank well below brakes in most people's list of priorities. After all, the three major players in the lap-time domain are downforce, power and weight. In a sense those people would be right - there is no lap time in geometry.
Until, that is, you get it wrong...
When I look back, I was very lucky to get my first job at Lola. It really was the university of racing-car design and engineering. I would open the drawing cabinets to file my drawings and there were the names of all the top Formula 1 designers who'd served an apprenticeship under Lola founder Eric Broadley (below with Graham Hill).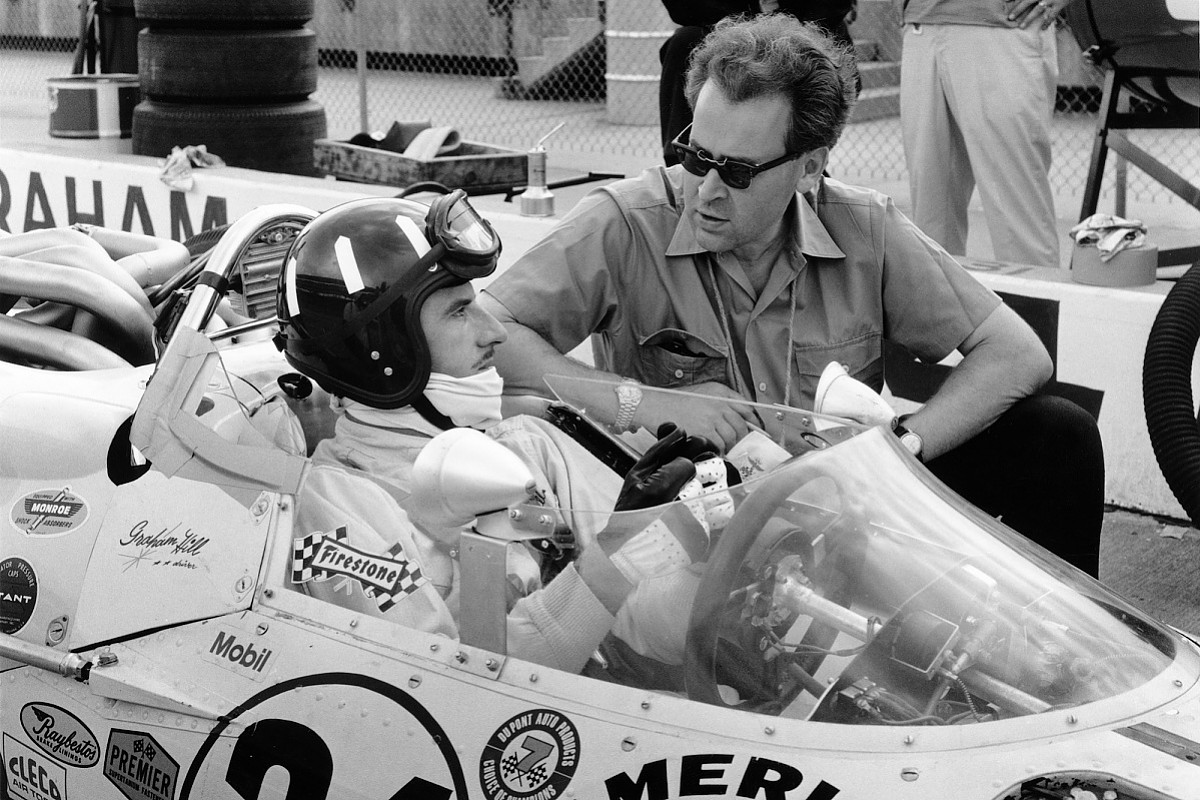 The only thing that surprised me was a total lack of reports for windtunnel and track testing, and there were no engineering standards. The plain bush list ran to thousands. But kept in Eric's office was a small cardboard box full of rolled-up strips of drawing film.
They were about 400mm tall and up to two metres long, depending on the swing axle. This contained all the geometries and all their developments for every car that Lola had ever made. This was before computers and CAD, remember.
Every part of the car was drawn by hand and Broadley had specified all those geometries and recorded any changes on these scraps of film.
He would often wander into the drawing office clutching one of these rolls and unroll it onto the layout table, pick up an extra-long ruler, draw out a new geometry, measure the pickup-point positions and hand them over to the respective designer with the words: "Let's try this at the next test."
He knew the benefit of a good windtunnel programme, but when a driver described a handling problem Eric would always produce a geometry he felt could fix it
Then the roll of film would disappear back to the box in his office. It was all top-secret stuff, such was the level of priority Eric put on suspension geometry.
Before I arrived at Lola, I'd acquired a Casio FX-702P pocket computer and had written a simple program in Basic to calculate geometries and their characteristics. I modified it to include Eric's geometrical nuances and would thereafter always be questioning the accuracy of his up-to-1/10-scale geometry drawings.
But what a great learning opportunity. Eric's experience of tuning geometry was the stuff of legend. A lot of people would say Eric put geometry above all else. That's not exactly true, although the sides of some of his gearbox cases did resemble Swiss cheese because there were so many pickup-point mounting options.
He absolutely knew the benefit of a good windtunnel programme, but when a driver described a handling problem Eric would always produce a geometry he felt could fix it.
I would say all the slow Lolas I worked on, the Formula 3000 T950 and the F1 T93/30, were due to insufficient design and development time being allocated to them. This was because the deal was done so late.
Putting a car together from scratch in three months without a windtunnel isn't going to win you a championship. Then, when the car underperformed, out would come that box of geometries.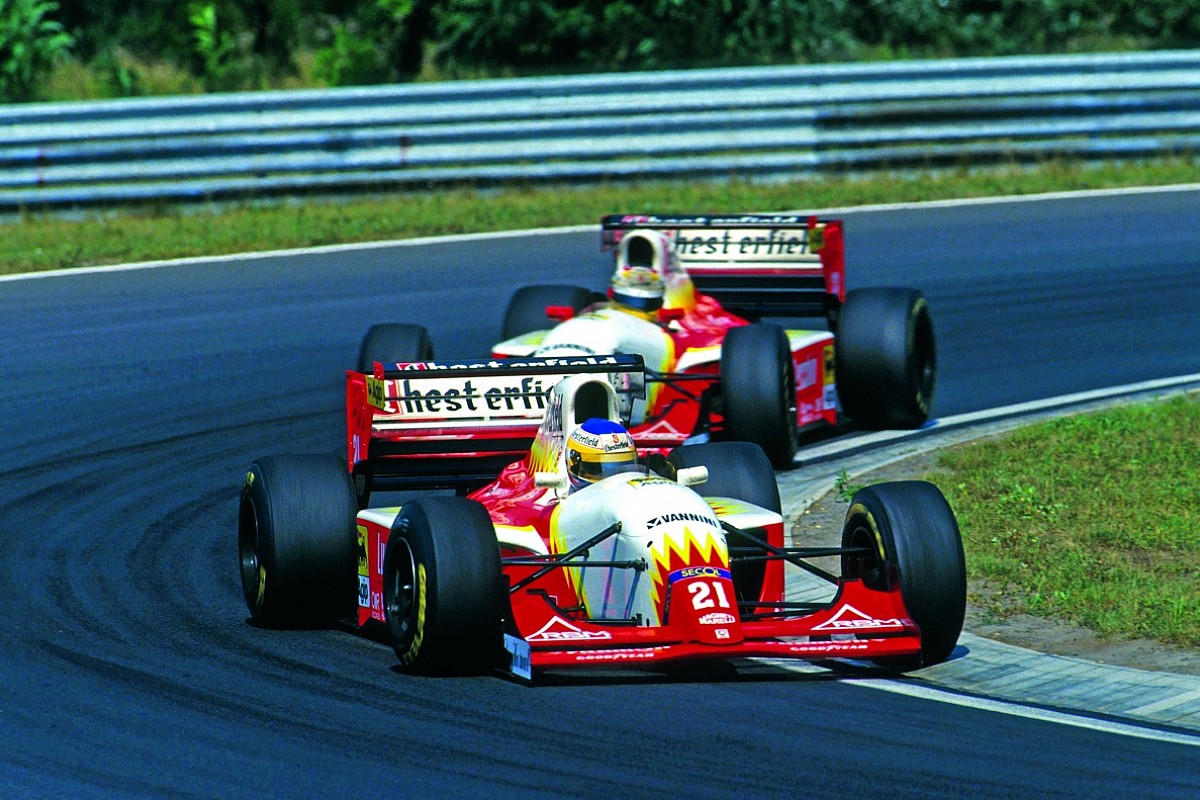 What was Eric trying to achieve? One of the first things you do when laying out a car is settle on the front and rear geometries; roll-centre height, anti-dive, anti-squat, anti-lift, camber change, castor, scrub radius, trail and steering geometry.
Then when you know the range of possible wishbone positions, you can start putting this into the design of the windtunnel model.
At this point suspension pickup points aren't decided, just the envelope of possibilities. Then, as the windtunnel concept matures, the suspension starts to take shape. But this is also a dangerous time. This is when aerodynamicists want to push you, the suspension designer, out of your comfort zone.
I started this article by saying there is no lap time in geometry until you get it wrong. So if you're laying out a new car, play it safe. One development direction I like is to get the roll centres as high as I can before the onset of jacking.
Jacking is when the roll centre is so high the vertical component of the lateral force acting through the roll centre tries to lift the car. The car feels weird and confusing to the driver.
By getting the roll centres high, you can run soft anti-roll bars, which gives you low warp stiffness and thereby good track contour-following ability for those all-important tyre contact patches.
After all, we are trying to achieve an independent suspension system and linking left and right wheels together does rather defeat this. In fact, Gordon Murray always referred to a rear anti-roll bar as an anti-traction device.
It's important to stay well away from the jacking threshold, so play safe to start with and then do some development testing. The same applies to all those other parameters: anti-squat and anti-lift on the rear, anti-dive on the front, camber change and roll-centre control. There is very little to be gained and a lot to lose.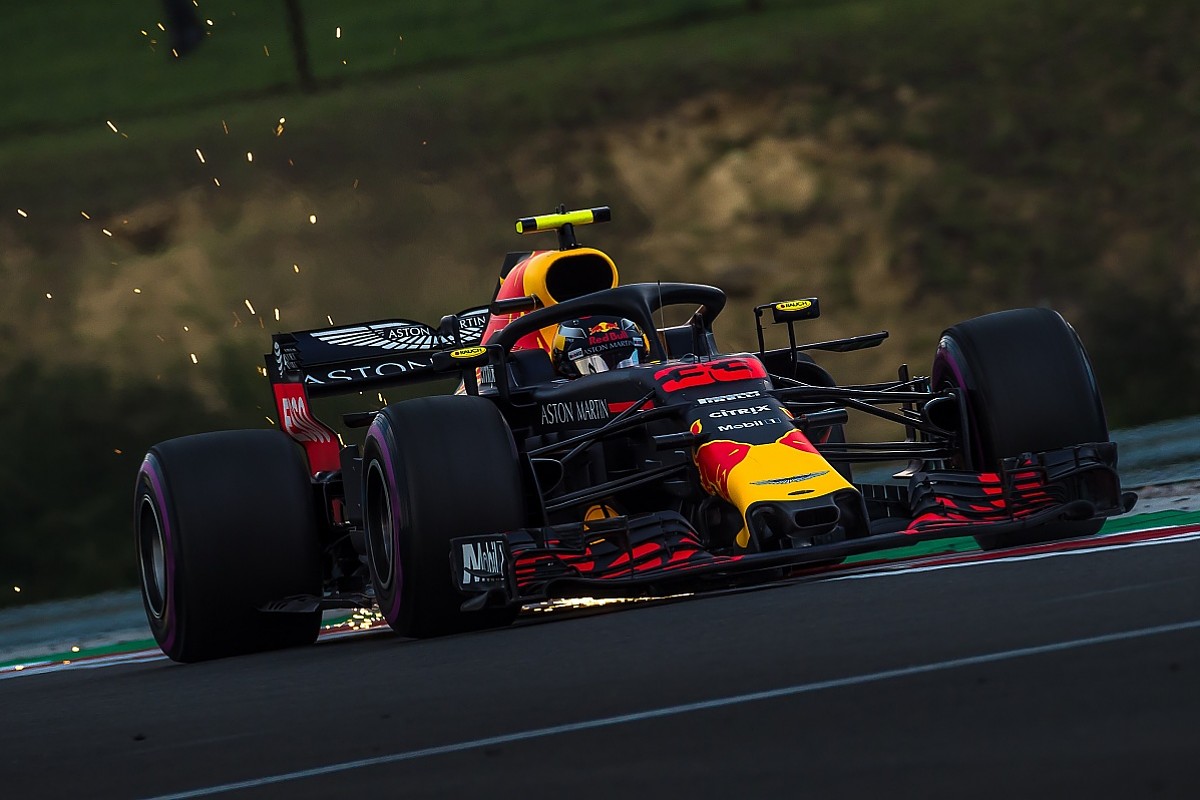 At this point all the vehicle dynamicists are hating me for saying this, but let's put this into perspective. If your entire vehicle-dynamics team squeezes every last drop from geometry development, the most they can win is probably one tenth of a second.
But that same effort could win many tenths in the world of aerodynamics. It's all about getting the best return from your intellect pool.
That's why a good vehicle dynamicist will specify a safe starting geometry and a sensible development direction, then spend the rest of their time on serious grip-generating projects all done to either optimise the aero platform or improve grip through ride.
If you do get your suspension wrong, you can spook your driver and they will lose confidence in the car. I've seen geometries work with one driver to the exclusion of all others and positively slow them down.
If your entire vehicle-dynamics team squeezes every last drop from geometry development, the most they can win is probably one tenth of a second
This particularly applies to roll-centre control. It's just not worth the risk. If you want to try something interesting - and I did a lot of this during my time at Lola - start with something you know will work and plan in a development programme around it.
This was easy when cars were relatively simple and wishbones were made of steel and used rod ends. But current F1 carbon wishbone with flextures (the slender bendy bit at the inboard end of the wishbone carbon leg that replaces the rod end and allows the wishbone to bend without breaking), due to their limited range of movement, inevitably require new hardware. So new pieces have to be made and this starts to get expensive and time-consuming. As a result, it rarely happens.
But if you don't learn how things work, how do you improve? Oh, and don't develop suspension geometry characteristics in the simulator. I haven't found one yet that has good enough cueing (a stimulus that provides feedback to the simulator driver as to what the car is doing - it could be movement or vibration or changes in steering weight) to facilitate this. If you want to try suspension things, use the real car.
In the words of Norbert Wiener, the best model of a cat is a cat.