To motorsport-types of a certain age, Alan Docking needs no introduction. Arriving on Britain's shores from his native Australia in 1973, Docking became a huge player in the European racing scene across 30 years, running teams in Formula 2 and Formula 3, interspersed with fleeting programmes in sportscars. But after a foray into the World Endurance Championship, he elected to step away from the pitwall five years ago and now focuses his attention on his own engineering businesses.
Based in one of Silverstone's myriad surrounding industrial parks, Docking is the managing director of two companies: Earls, which imports and manufactures components for hydraulic products, and Docking Engineering, which fabricates radiators and fuel tanks for a vast range of applications. Collectively, they employ around 25 people, including machinists, fabricators and office staff.
Although still tangentially involved in the motorsport industry through both businesses, Docking relished the idea of a new challenge away from the cut-and-thrust of racing.
"I had a chap running the fabrication business who was retiring," explains Docking. "There was me trying to find someone else to take his position, and I realised that I'd probably enjoy doing it myself!"
Docking Engineering has been in business since the early 1980s, having become something of an offshoot of the Alan Docking Racing team, which joined the ranks of British F3 in 1976.
Following early years of sustained success, winning titles in its first two seasons with Rupert Keegan and Stephen South, Docking proceeded to set about making his fledgling operation more self-sufficient.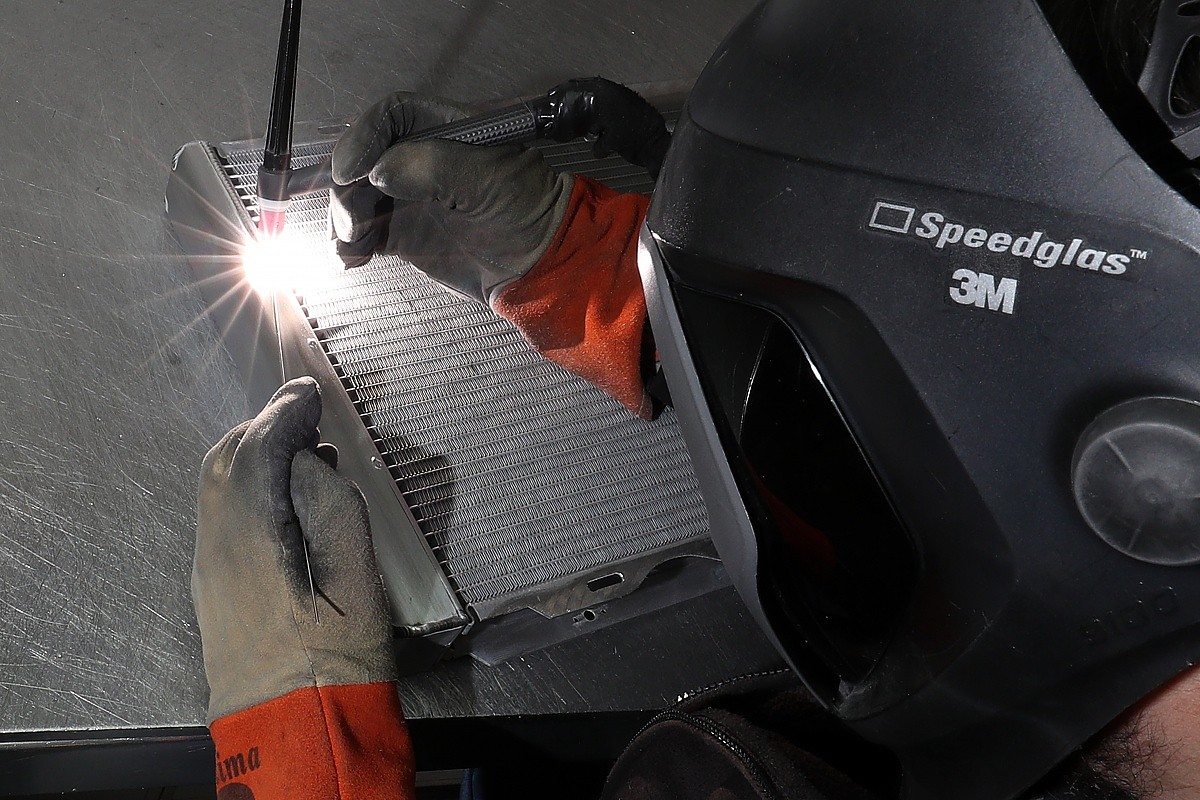 "I'd always had an interest in welding and fabricating, and during the early 1980s we'd expanded a little bit and had two or three cars and drivers," he says.
"I set up a fabrication area to support the race team, so if we broke something we could repair it. It was just a necessity for the team; rather than take the job to somebody else and having them fix it, we could repair things in-house.
"It was in that same period that aluminium radiators had started to get popular - around 1981-82 - and we got onto that fairly early. I was very interested in the process and from there it evolved. We'd built the first one, and another racing team wanted one - so we built that. And it grew, and people wanted aluminium radiators to replace their copper/brass ones."
Soon, Docking had larger automotive concerns asking for his aluminium radiators. Lola, a huge presence in motorsport in the 1980s and '90s, became his first "biggish" client, along with a number of small racing teams across a broad range of categories.
Primarily dealing with fabricated products, Docking Engineering is able to provide tailor-made parts to a range of customers - and not just to those in the motorsport industry.
Radiators, as well as aluminium fuel tanks, are also produced by Docking for companies in the aviation and military sectors. Commercial aeroplane manufacturers and drone builders are among Docking's customer base, diversifying his portfolio.
"Our business has evolved, about 40-50% [of our customers] would mainly be motorsport and the rest is all aviation and military, the military side being predominantly UAVs [unmanned aerial vehicles]," Docking says.
"The UAV builders have come to the motorsport engineering and motorsport fabrication companies to assist with the development of their parts.
"When I first came to England, just about every village in the country had a Formula Ford factory, or people making bits for Formula Fords. It seems to have gone offshore today, and it's now like UAVs are the new Formula Fords - they're the new village industries!"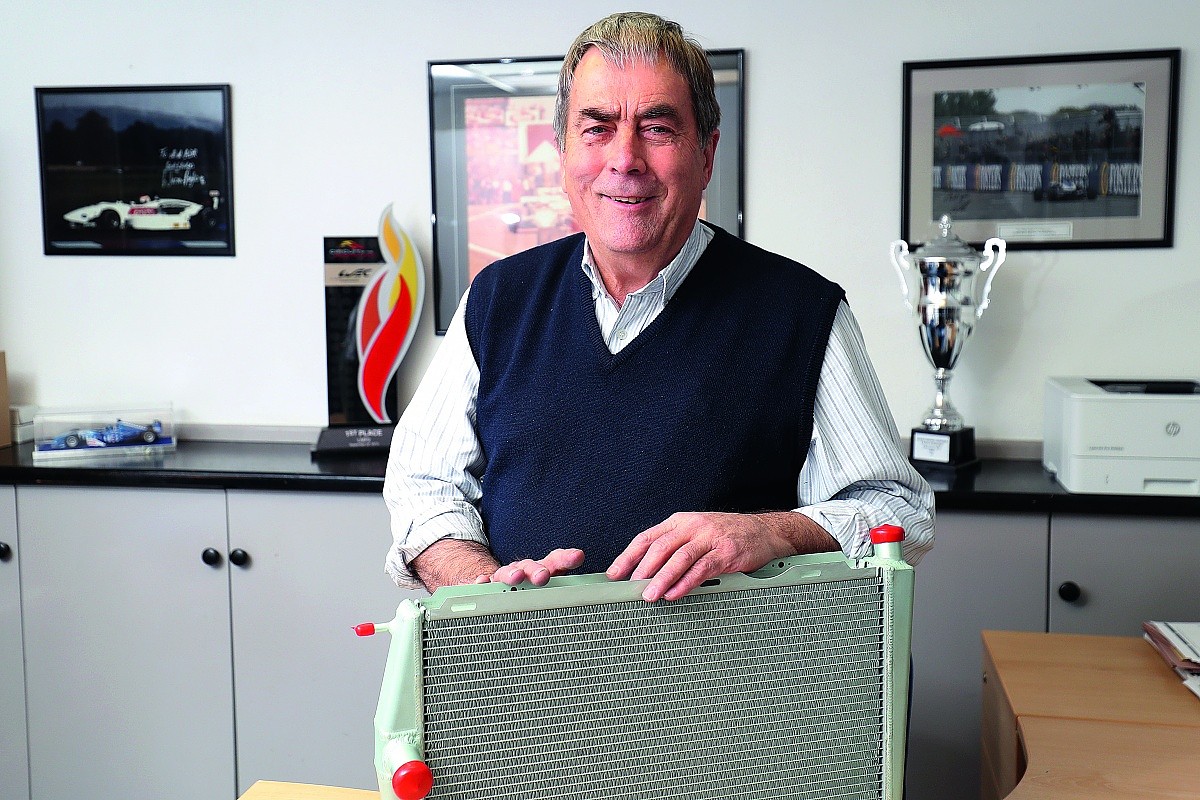 Docking's motorsport experience and nous have provided his company with a great understanding of how to produce high-performance components for a range of industries, and his fabrication workshop is packed to the rafters with assorted components, ranging from Formula 1 turbo intercoolers to tiny target-drone radiators.
"The little radiators were probably one of our earliest aircraft jobs, in about 1996," he explains. "The people who built these drones had an issue with the increased sizes of rotary engines and needed some cooling. They were expecting to go to China to get these things made, because they didn't know of anywhere in the country who could make these little radiators.
"A chap I knew from motorsport knew the drone company, and he said, 'Actually no, I think there's a bloke at Silverstone who could probably make them'. We went down to them in Kent, presented two radiators to them and they were over the moon! We've made about 4000 now."
"I do enjoy the racing, it's in your blood. It's a bit of a problem, but I'm containing it with all these other activities, which are all motorsport-related. If the right opportunity came to the door, by golly I'd be working with it!" Alan Docking
Providing a tailored service for independent clients too, Docking explains the process that his team of fabricators goes through to ensure that they deliver a consistent stream of quality products across a diverse range of applications.
Like all manufacturing companies, Docking technicians put together the tooling required to make the correct shapes and profiles for the radiator to be welded together. These are made out of wood, and are then sent off to be cast in metal to shape the aluminium sheets.
"Quite often," says Docking, "some customers come to us - they might be an amateur racer and he's got an old radiator, a copper-brass one, and they want it in aluminium. So we will take the measurements of that and repeat it.
"Others come to us with a drawing, so we'll make it from those drawings. Some will have a cardboard cut-out or wooden mock-up -lots of things come in different ways, but the majority of our customers provide drawings."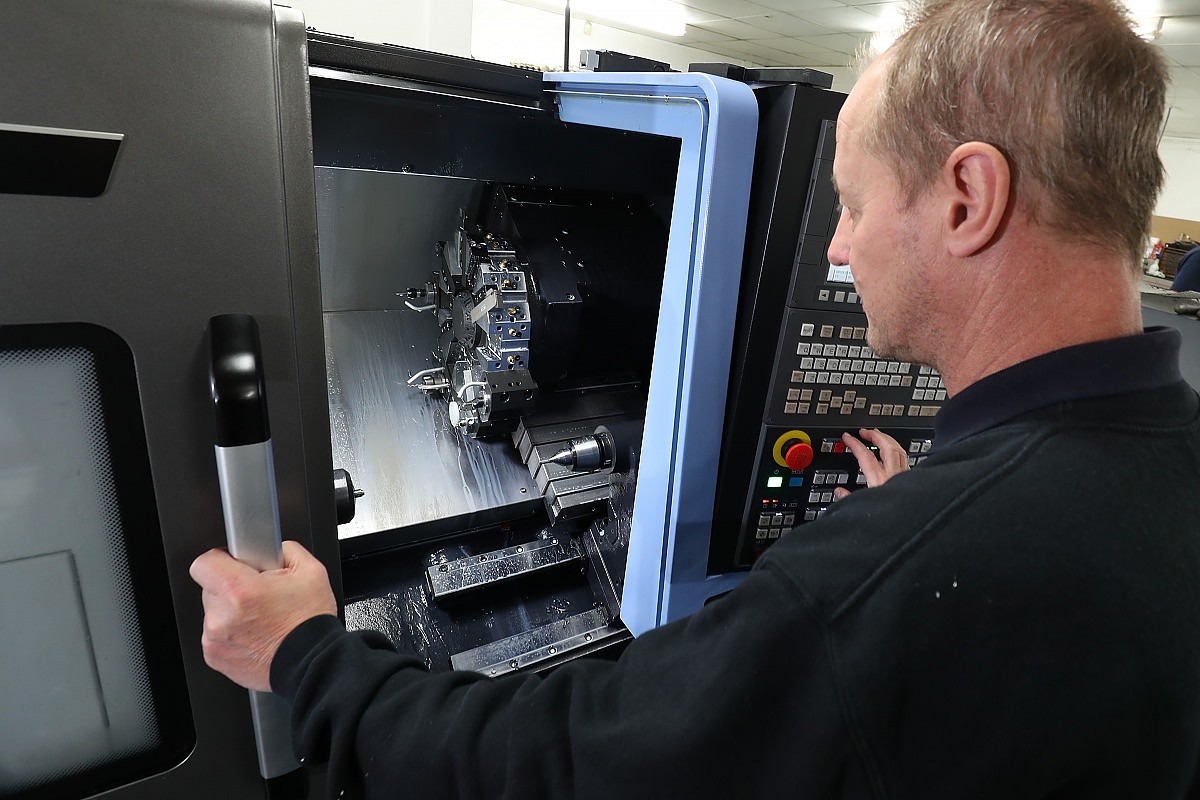 With the required tooling to correctly shape the parts, the aluminium sheets are formed using a press. After some final adjustments, the fabricators can begin to weld everything together, before the components go through the final finishing processes, are tested and rubber-stamped for shipping.
"This little fella here," says Docking, as he picks up a completed piece, "is going away for alochroming. This is an aircraft cabin heater, and it gets a green finish on it that prevents corrosion.
"Our components are all built, checked carefully, and then sent off for the alochroming process before we send them off to our customer. They'll check it over again, just to be sure."
Docking's three decades of expertise with high-performance radiators extends to the after-sales service too, offering cleaning and maintenance for radiators to extend the product's life.
"We get customers who send in their radiators for ultrasonic cleaning, and that's inside and outside before we straighten up the radiator fins, just to give it another round," he says.
"They probably lose about 15-20% of their performance with the rubbish that gets built up in them, so cleaning them is another service we provide."
Docking's passion for his company's craft is palpable and, since putting his racing team on ice after its brief LMP2 exploits, he values the contact with the motorsport industry that Docking Engineering gives him.
"I do enjoy the racing, it's in your blood," he says. "It's a bit of a problem, but I'm containing it with all these other activities, which are all motorsport-related."
With his obligations and current schedule, would Alan Docking Racing ever make a full return to the track? Docking ponders, then grins.
"If the right opportunity came to the door, by golly I'd be working with it!"
Docking's Hall of Fame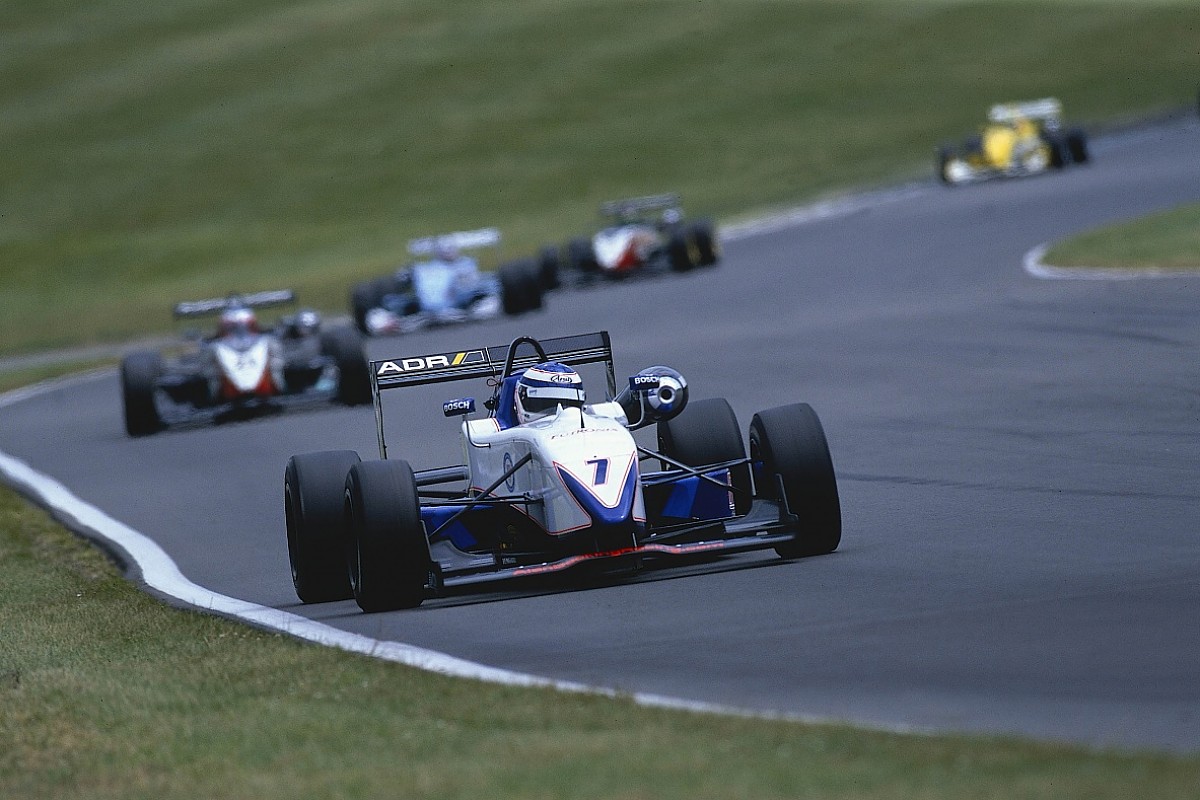 Across his three decades of racing exploits, Alan Docking gave chances to the likes of Formula 1 race winner Mark Webber and 2014 IndyCar champion Will Power (above), among a number of other hugely gifted drivers.
"They're all special in some way," Docking says. "I don't like to say any driver was the best, all different characters, and it was just about getting the best from them."
Webber is arguably the most high-profile name and, like Docking, arrived from down under with little money. He joined ADR for the 1997 British F3 season, finishing fourth.
"Mark worked very hard at it," recalls Docking. "When I'd first met him, he'd laid out this plan in front of him to get to F1. He didn't want to waste time because the budgets were minimal, but he knew he'd get there if he could do certain things and take these steps. He put the hard yards in, fought tooth and nail with his manager Ann Neal, and they both wanted it - and both got it."
Docking also has fond memories of 2002 British F3 champion Robbie Kerr, who he describes as "a real, real talent".
"Robbie should've gone further, but the opportunities weren't there," Docking says. "He was as quick as anybody, but was just in the wrong spot at the wrong time. He's a proper bloke, very professional with his coaching work. I think he's the best that never made it."
Another of Docking's former drivers never to reach F1 was Marcel Albers (below), the highly rated Dutchman who was killed at Thruxton in 1992.
"Losing Marcel was a huge blow to the team and to me personally," he says. "He was really progressing well with his development as a driver and was going to dominate that year, I think. It was terrible."