Audi says it is targeting a reduced budget for its 2020 DTM campaign, and its motorsport boss Dieter Gass believes the second year of the Class One regulations will help.
DTM budgets increased for 2019 due to the introduction of the Class One engines, which has also required modifications to components housed around the power unit due to the different vibration frequency of the turbocharged engine.
In the first year of the new rules, Audi have already sealed the manufacturers championship this year with two rounds to spare.

Why BMW lost the 2019 DTM title
The new engine was also the culmination of the DTM's gradual move into full Class One-spec - including aerodynamic revisions - at the same time as the series tried to cut costs.
Autosport understands the cost of a DTM programme is around €5-6million euros per year for privateers and that its three manufacturers are spending between €20-40m on their efforts, although sources in the paddock suggest each brand defines what constitutes their 'racing' budgets differently.
"We have always had a very close look at reducing the overall budget for the DTM," said Gass at the Lausitzring.
"Now with the introduction of the new engine, this year's budget and the last was a little bit higher.
"Now we are looking at reducing it, and keeping the car as it is as much as possible.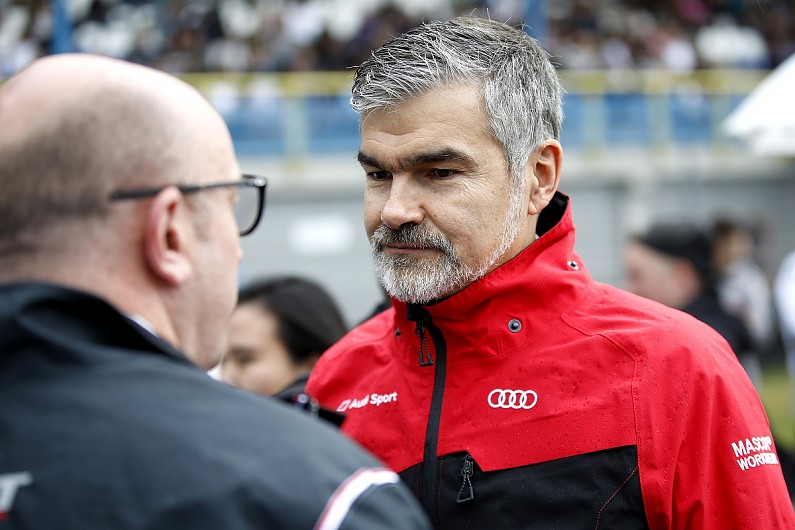 "The target for us is to reduce the budget compared to this year and the previous.
"But I don't think it is something that will be visible to the outside.
"It's to keep the package consistent and automatically the budget you need will reduce."
DTM boss Gerhard Berger has continued a reduction in costs during his time in charge, and BMW had previously estimated that by 2018 there had been a saving of 40% compared to its '12 budget for its comeback season.
Berger claims that the cost of a DTM effort is now comparable to a GT3 project.
"Yeah, we are going to do another big step because now the engine will be solid for a while and development is not as big," Berger told Autosport.
"The unified [common] part system, we did cost calculations against GT3 because we are here and they are there, it's cheaper [in the DTM].
"Except for the engine at the moment, we have everything under control.
"We still keep going a little bit [to reduce costs] but the big thing is still the engine."
Aston wary of DTM cost rise in 'world' expansion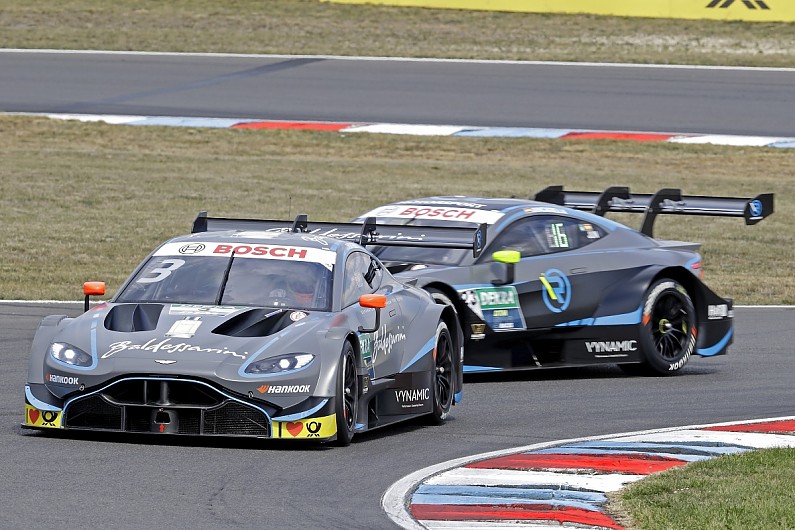 R-Motorsport team boss Florian Kamelger has expressed caution over rising costs due to what he sees as the long-term goal of the DTM's tie-up with SUPER GT.
Berger has regularly stressed to Autosport that he is not keen for a 'world' championship and that reinforcing its non-German rounds in Europe is the priority.
But that has also meant a lack of clarity over the next phase of the tie-up beyond SUPER GT's presence at the Hockenheim season finale and the joint-race in November at Fuji.
"I have regular discussions with Gerhard about these things because they're crucial," said Kamelger.
"This vision to get a world series is great, but you have to get it down to the financial and commercial level.
"And, we are not running budgets like Formula 1, and we want to do pretty much the same thing Formula 1 is, and that's a mismatch at the moment."
Why marrying DTM and SUPER GT is so complex
Asked for a timeline over when DTM and SUPER GT should unite for a common series - even if the DTM is resistant to such an idea - Kamelger said: "Far too early [to say].
"Very difficult to say. 2021 should be a goal.
"There should be an allowance to postpone to 2022 if it is not 100% set right for 2021 because the worst thing we can do is do something just because we have to.
"On the other hand, I wouldn't accept it getting postponed every single year, like it was with basically after 2012 when it was the first time over discussions about Class One and common regulations, and discussions were going on, on and on and nothing really happened until 2019.
"Globally, historically, it's a short period of time but in motorsport, that is a fucking long time for nothing to happen."