Top German single-seater team Motopark is aiming for an entry to the DTM next season with a privateer squad of BMWs.
The Oschersleben-based squad, which ran current factory BMW DTM driver Joel Eriksson to the runner-up spot in the 2017 Formula 3 European Championship, has been in discussions since last year to join the series.
BMW was open to having a privateer team of M4 DTMs on the grid for 2019, but this never came to fruition, while rival Audi managed to add an equivalent non-factory squad with its GT3 powerhouse team WRT.
Motopark boss Timo Rumpfkeil told Autosport: "We looked at it last year already.
"We are in good talks with BMW and they are very keen to get customer cars with a privateer team on the grid.
"We are looking now to turn that into reality, but the reality is that somebody has to pay for the show so we are trying to find some backing for it.
"Of course we are interested in such projects, but at the moment we have to see how it moves on."
Motopark currently runs DTM chief Gerhard Berger's nephew Lucas Auer - who drove in the DTM for Mercedes from 2015-18 - in the Japanese Super Formula series, in which it has a collaboration with established Japanese team B-Max.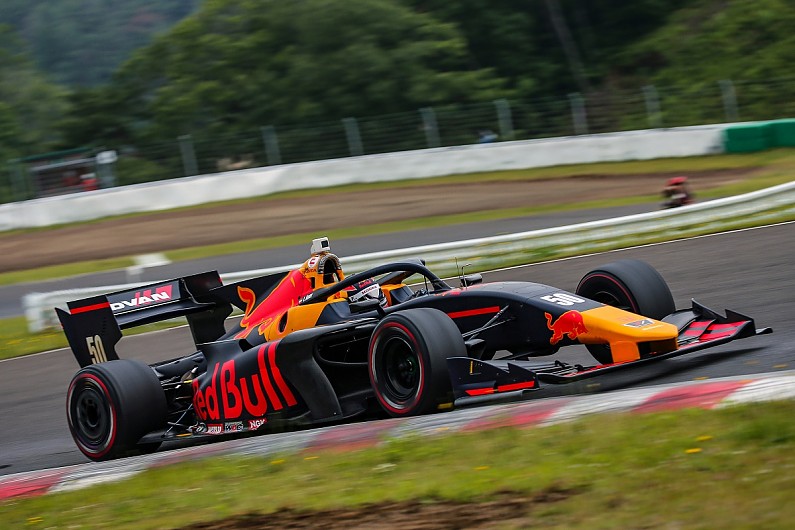 But Rumpfkeil denied that his DTM plans currently involve Red Bull Junior Auer.
"We haven't looked at that yet - we have to first of all get a bit further with the talks with potential sponsors," he said.
"Once we have done that we'll look at drivers."
Motopark ran on the DTM undercard in the Formula 3 European Championship from 2015-18, until that championship and the GP3 Series were disbanded and replaced by the new FIA F3 Championship, for which Motopark was not selected as one of the 10 teams.
Rumpfkeil said he has become more interested in the DTM since Berger took over the reins in 2017.
"Since Gerhard took it over the whole thing took on a lot of momentum in a positive way," he said.
"If you look at the racing, it's good, and the politics side is now at a reasonable level - I think now it's a very attractive thing.
"It's a good place for the drivers to be, a good place for the sponsors to be, and last but not least a good place for the teams to be."
Rumpfkeil added that a DTM programme would not affect Motopark's single-seater teams in Super Formula and Japanese F3 (with B-Max) and in Euroformula Open (under its own name).
"Super Formula and Japanese F3 are stable, and Euroformula also," he said.