DTM boss Gerhard Berger says he dreams of having the series race at Formula 1 and Formula E venue Monaco in the future.
Berger hosted Monaco's Prince Albert II as his guest at the last DTM round at the Norisring, leading to speculation over a Monaco race.
It is understood that the pair discussed the idea over the Norisring weekend, with the DTM keen to strike a balance between German and European races.
"There has been much talk about a possible race in Monaco [on] the occasion of Prince Albert's visit," said Berger.
"After what I have experienced today, I have to say my dream would be two DTM events in the city: one in Nuremberg [at the Norisring] and one in Monaco."
Berger added: "That's been my wish for a long time, so let's see: Maybe he [Prince Albert II] likes it [the DTM] so much that he opens the doors for us."
Monaco currently hosts Formula 1 in May each year and a second race slot is rotated between FE and the Monaco Historic Grand Prix.
In a statement given to Autosport, Christian Tornatore, the Automobile Club de Monaco's general commissioner, confirmed it would not add a third race weekend for the DTM.
The statement read: "As it currently stands, the Automobile Club de Monaco does not have the technical, material and human capacity to organize an additional event each year, in addition to the Formula 1 Monaco Grand Prix and the alternative [options] between the Monaco E-Prix and Monaco Grand Prix Historique every two years."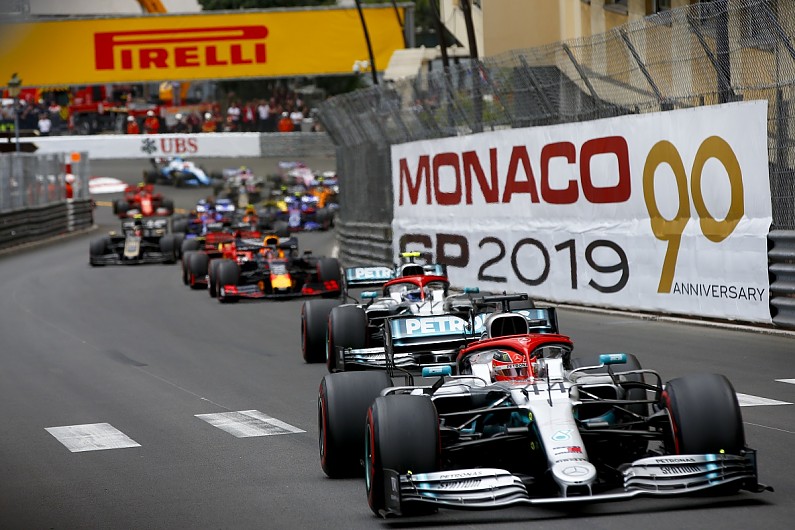 That means the DTM would have to run in a supporting slot to F1 or either FE and the historic event to make a Monaco race happen, but Berger has indicated that the series would be open to doing so.
At the Norisring, Berger joked that supporting FE would mean it has "spectators [for] once" and added that his connections with F1 could help "put a foot in the door" to get on the Monaco bill.
There has also been paddock rumour that the DTM could race on the Nordschleife in the future, but Autosport understands this is unlikely.
While the World Touring Car Cup and the now-defunct World Touring Car Championship have both raced on the circuit in recent years, the DTM believes that the short number of laps on the 16.12-mile circuit would reduce the spectacle.
The DTM cars would also require a radically different set-up and the required fuel amount could prove a problem as the series does not allow refuelling.
Several sources have indicated to Autosport that the preference would be for the DTM to instead race at Spa-Francorchamps, although it is not clear if this has been formally discussed within the series.
Details on the DTM's 2020 calendar are yet to be revealed but the series evaluates its venues after each race weekend.